Grab one of the best membrane keyboards around. The Razer Cynosa Chroma keyboard is down to $39.99 on Amazon right now. It normally sells for $50 and sometimes goes for as much as $60. We have seen it fluctuating in price a bit recently, but it has only gone this low a couple of times in the past. The last drop was a deal back in November and that deal didn't last long, so take advantage of this while you can.
Press these buttons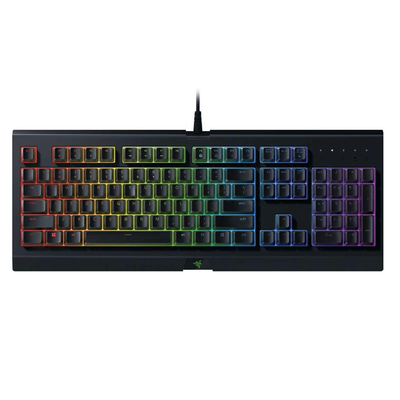 Built-in key rollover and anti-ghosting so you can press up to 10 keys at once without losing a command. Sync the Chroma lighting with popular games, Philips Hue, and more. Has spill-resistant design for clumsy gamers and fully programmable macros.
$39.99 $49.99 $10 off
The Cynosa features individually backlit keys with over 16 million customizable color options and a spill-resistant design to keep it working perfectly even after the occasional accident. No point in staying thirsty because you're afraid of ruining your peripherals! Its 10 key anti-ghosting capability allows you to execute up to ten commands at once while its personalized lighting and button mapping help to enhance your gameplay experience. Razer's Hypershift lets you execute complex commands and remap all keys or keypress combinations.
The Chroma tech is Razer's version of RGB. You'll get the 16 million customizable color options as mentioned before, but it also does so much more. Chroma can sync with the games you're playing and the rest of your smart home. Imagine when your keyboard turns red that the Philips Hue bulbs behind you turn red, too. It's full gaming immersion, and Razer has partnered with up to 30 companies to work with all Chroma hardware. Play popular shooters like Fortnite or Overwatch or even use it with new releases (Gears 5, Rage 2, Remnant: From the Ashes, and more). Check out the Chroma Workshop for additional info.
The keyboard supports up to 80 million clicks, so it will last for a long time. It also comes with a two-year warranty. Users give it 4.4 stars based on almost 950 reviews.
We may earn a commission for purchases using our links. Learn more.