Samsung Notebook 9 15 vs. Dell XPS 15: Which laptop is right for you?
Should you buy the Samsung Notebook 9 or the Dell XPS 15?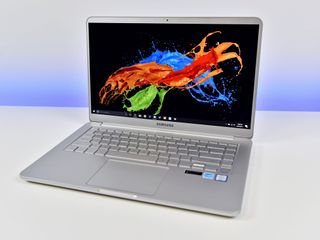 (Image credit: Windows Central)
Samsung's updated 15-inch Notebook 9 is here, and it's turning heads thanks to a significant overhaul. If you're in the market for a new laptop, you might be wondering how it stacks up against another 15-inch favorite, the XPS 15 from Dell. Our Executive Editor Daniel Rubino reviewed the XPS 15 9560 and the Notebook 9 15" Ext model, which is the configuration we'll be focusing on in this comparison.
Ready to see how they compare? We start with the specifications and move through the similarities and differences to give you a better idea of which laptop is better suited for you.
Specifications
Image 1 of 2
Swipe to scroll horizontally
Category
Samsung Notebook 9 15"
Dell XPS 15
Processor
Intel Core i7-7500U dual-core (up to 3.5GHz)
Intel Core i3-7100H dual-core (up to 3.0GHz)
Intel Core i5-7300HQ quad-core (up to 3.5GHz)
Intel Core i7-770HQ quad-core (up to 3.8GHz)
Storage
256GB PCIe NVMe SSD
500GB HDD + 32GB Flash
1TB HDD + 32GB Flash
256/512GB/1TB PCIe SSD
RAM
8/16GB DDR4 at 2,133MHz
8/16/32GB DDR4 at 2,400MHz
Display size
15-inch
15.6-inch
Display resolution
1080p non-touch
1080p non-touch
4K touch
Graphics
Intel HD 620
NVIDIA GeForce 940MX 2GB GDDR5
Intel HD 630
NVIDIA GTX 1050 4GB GDDR5
Ports
Thunderbolt 3 via USB-C
Two USB 3.0
USB 2.0
HDMI
microSD
Headphone and microphone
Thunderbolt 3 via USB-C
Two USB 3.0
HDMI
SD card
Headphone
Battery
66WHr
56/97WHr
Wireless
Intel AC-8265
Killer 1535
Touchpad
Precision
Precision
Windows Hello
Fingerprint
Fingerprint
Weight
2.73 lbs (1.24 kg)
4 lbs (1.8 kg) FHD
4.4 lbs (2 kg) 4K
Dimensions
13.7 in x 0.6 in x 9 in
34.8 cm x 1.5 cm x 22.9 cm
14.06 in x 0.45 in to 0.66 in x 9.27 in
35.7 cm x 1.1 cm to 1.7 cm x 23.5 cm
Price
Starting at $1,250
Starting at $1,000
From the outside, both of these laptops look similar. Their dimensions are nearly the same, they both have appealing rounded corners, and both have a metal finish. If you were to pick them up, however, you would immediately notice a big difference. Rubino, in his Notebook 9 review, had this to say:
That is a significant weight difference and a big deal for anyone who likes to forget they're carrying around a laptop. The body and keyboard deck are both rigid, but there is some flex to the lid, which i inevitable with something this thin. Despite the weight of the Notebook 9, you can still open the lid with one hand, something you can't do with the XPS 15.
Once the laptops are open, plenty more differences become evident. The XPS 15 sports a carbon fiber finish on its inside that is soft to touch and doesn't heat up under your palms. When closed, it has a sort of "oreo effect" due to the metal outside and the carbon fiber inside.
The Notebook 9 sticks with a metal finish inside with keys to match. It is comparable to the Apple MacBook, and anyone who loves a uniform look on a laptop will love the Notebook 9's appearance.
Display
You power on the Notebook 9 and the display comes alive. The device has a 1080p non-touch display that is classic Samsung quality. From Rubino's review:
There is no 4K option, and there is no touch option for the Notebook 9. It also measures 15 inches rather than the more common 15.6-inches we're seeing on a lot of laptops. The bezels around the display are larger compared to those on the XPS 15, but are still relatively slim when compared to other laptops. If you don't go in for touch displays or 4K, the Notebook 9 is a solid contender.
If you need a laptop with a 4K touch display, you'll want to check out the XPS 15. Here's what Rubino, in his XPS 15 review, had to say:
Sure, the XPS 15 is available in a Full HD matte configuration that is also a fantastic display, but when you compare the FHD version to the Notebook 9 with similar hardware inside, the price difference jumps to a point where you'd probably be better of going with the Notebook 9 and saving a few hundred dollars.
However, if it's 4K and touch that you crave in a laptop, your only choice between these two is the XPS 15. A slim bezel only adds to the attraction, and disappointment will be hard to come by when you first see the clarity and color.
Performance
If you're shopping for a laptop and prefer to have plenty of configuration options at your fingertips, the XPS 15 will probably be more suited to your needs. All models are sporting 7th-Gen "Kaby Lake" processors, but you can choose from the dual-core Core i3, or the quad-core Core i5 and i7 CPUs. If you don't plan on engaging in video editing or gaming and just want a premium laptop for browsing the internet, word processing, and email, you can pick up a baseline XPS 15 for about $1,000.
The Notebook 9 is available with a dual-core Intel Core i7-7500U processor that is a great performer, though it has a hard time edging out the quad-core CPU in the XPS 15. Let's see how they stack up:
Geekbench 4.0 benchmarks (higher is better)
Swipe to scroll horizontally
| Device | Single Core | Multi Core |
| --- | --- | --- |
| Samsung Notebook 9 15 Ext | 4,316 | 8,320 |
| Dell XPS 15 (9560) Core i7 | 4,503 | 13,587 |
Single-core results are quite close, but the quad-core CPU in the XPS 15 undoubtedly outperforms the dual-core CPU in the Notebook 9. So which is better for you? Rubino explains in his XPS 15 review:
Where these two laptops really differ is the GPU. The Notebook 9 is available in an NVIDIA GeForce 940MX configuration, while the XPS 15 has the option for the newer GTX 1050. Here it's really not much of a contest. The GTX 1050 has twice as much VRAM (4GB) and will outperform the 940MX any day of the week. Want to use your laptop for gaming or for multimedia editing? The XPS 15 should be your first choice.
Both laptops have fantastic solid state drives (SSDs), but the Notebook 9 caps out at 256GB. If you need more storage, you can either upgrade it yourself, or take a look at the XPS 15, which goes up to a 1TB SSD. Likewise, both laptops have DDR4 RAM that performs similarly, but the Notebook 9 caps out at 16GB, whereas the XPS 15 goes up to 32GB. Need more RAM? Then you have to go with the XPS 15, becaue the RAM in the Notebook 9 is soldered to the board and thus can't be upgraded.
To keep the weight down in the Notebook 9, Samsung opted for a 66WHr battery. Though it's smaller than the battery found in the 4K XPS 15 configuration, its life is phenomenal. From Rubino's Notebook 9 review:
That's not to say the batteries in the XPS 15 aren't also great. The 56WHr battery in the FHD configuration gets about nine to ten hours of use, and the 97WHr battery in the 4K configuration gets about three hours less. Bottom line: If you're in a situation where you need a battery with the longest life possible, go with the Notebook 9.
Function
When it comes to actually using these laptops, there are quite a few similarities. Both have a fingerprint readers compatible with Windows Hello, both have Precision touchpads, both have backlit keyboards (a welcome upgrade to the Notebook 9 series), and both have the ports you need. One difference that might be a deal-breaker for some people is that the Notebook 9 has a microSD slot rather than a full SD card slot found on the XPS 15.
Another difference is webcam placement. The XPS 15's webcam is located beneath the display, whereas the Notebook 9's webcam is in the usual place above the display. If you don't often use a webcam it's no big deal, but anyone who does use a webcam a lot might find the XPS 15's placement a little unconventional.
Price
Price is a huge factor for most people when it comes to laptops, and between these two there is a significant difference.
For example, a Notebook 9 with a dual-core Core i7 processor, 16GB of RAM, a GeForce 940MX GPU, and a 256GB SSD starts at about $1,299. An XPS 15 with a quad-core Core i7 processor, 16GB of RAM, a 512GB SSD, and a GTX 1050 GPU costs about $1,750. Both of these laptops have 1080p non-touch displays. You are getting an upgraded GPU, twice as much storage, and a quad-core processor in the XPS 15, but anyone who doesn't need that level of hardware can save almost $500 by going with a Notebook 9.
The 4K XPS 15 models sit in a category of their own, but you can expect to pay about $1,650 for a base model with a quad-core Core i5 processor, 8GB of RAM, a GTX 1050 GPU, and a 256GB SSD. If you absolutely need a 4K display, that's not too big of a jump, especially considering the upgraded GPU and the touch function on the display.
Which should you buy?
Deciding between these two laptops really comes down to what you'll using them for. From Rubino's Notebook 9 review:
The Notebook 9, due to its weight, is a solid Ultrabook for those on the go. It has excellent hardware inside and a battery that won't have you searching for the next outlet.
If, however, you need more of a workhorse, the XPS 15 is more suited to the task. From Rubino's XPS 15 review:
To be clear, both of these laptops are high-end options that will serve you well for years to come. Choose one based on what you'll be using it for, and you should be happy with your purchase.
Get the Windows Central Newsletter
All the latest news, reviews, and guides for Windows and Xbox diehards.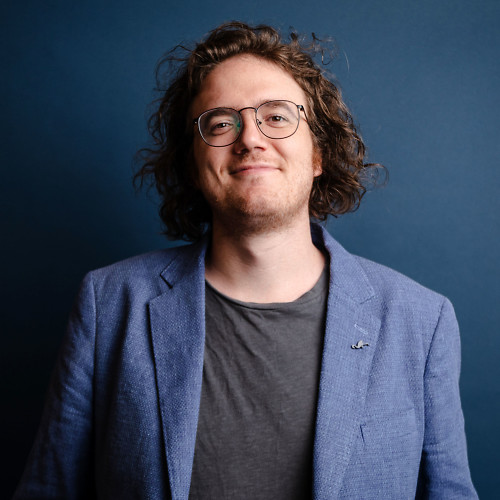 Senior Editor, Laptop Reviews
Cale Hunt is formerly a Senior Editor at Windows Central. He focuses mainly on laptop reviews, news, and accessory coverage. He's been reviewing laptops and accessories full-time since 2016, with hundreds of reviews published for Windows Central. He is an avid PC gamer and multi-platform user, and spends most of his time either tinkering with or writing about tech.