Score the Panasonic ErgoFit Headphones for less than $10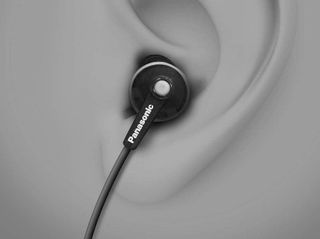 (Image credit: Panasonic)
Sometimes it's just easier to grab the nearest pair of wired earphones when watching a video or attending a call on your laptop. If you're not in the mood for a chunky over-ear headset, the Panasonic ErgoFit Headphones are a good alternative. You can use them for your everyday business such as Google Meet conferences.
The Panasonic ErgoFit Headphones are plain as a loaf of bread. They aren't built for anything fancy or immersive. You'll definitely want to switch to your trusty PC gaming headset when it comes to music or gaming. Setting aside the non-premium nature of these budget earphones, let's consider what they do bring to the table (or desktop).
Panasonic offers the ErgoFit in two models, one without a mic and the other with it. With this deal, you can score the mic-less version for only $9, which is low enough to be the bargain of the century. If you do want a mic, that variant is going for $11. That's not much of a difference, so you might as well grab the Panasonic ErgoFit Headphones with a mic included.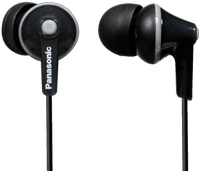 (opens in new tab)
Panasonic ErgoFit Headphones (No Mic) | 6% off (opens in new tab)

These Panasonic ErgoFit Headphones feature a lengthy 3.6 feet cord for ease of movement. They're light on your noggin as well as your wallet. Grab this variant without a mic for a mighty cheap $9 price.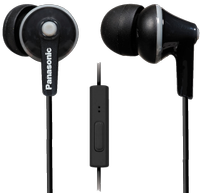 (opens in new tab)
Panasonic ErgoFit Headphones (With Mic) | 30% off (opens in new tab)

Buying a mic on the side is a hassle, and the one on your laptop is probably awful. These Panasonic ErgoFit Headphones come with a mic, three ear tips, and a long cable. You'll enjoy the feeling of weightlessness with these on. This deal is offering a pair for only $11.
The Panasonic ErgoFit Headphones don't weigh anything at all, giving much relief after wearing heavy headsets for a while. To increase your comfort, Panasonic includes a trio of ear tips in the box. There's one large, one medium, and one small pair of ear tips. That's pretty generous considering the budget we're working with!
Although there are plenty of tones and textures available for both models, each color has a different price. You can check out all twelve shades on Amazon and see for yourself. If the few extra bucks don't matter to you, go ahead and get yourself an interesting hue that matches your setup. These wired Panasonic headphones are so cheap, you can even go for two colors and use each pair depending on your mood.
Windows Central Newsletter
Get the best of Windows Central in in your inbox, every day!
Windows Central Newsletter
Thank you for signing up to Windows Central. You will receive a verification email shortly.
There was a problem. Please refresh the page and try again.