Don't have the big new Windows 11 Moment 3 update yet? Here's why.
The Windows 11 Moment 3 update will roll out to everyone via July's Patch Tuesday release.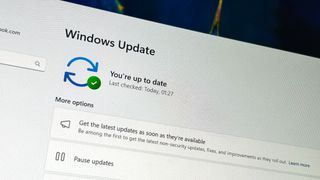 (Image credit: Windows Central)
Toward the end of May 2023, Microsoft held its annual conference for developers, Build 2023, where it made many announcements, including integrating Bing into OpenAI's chatbot, ChatGPT, Windows Copilot, and more.
Alongside the long list of announcements, the tech giant indicated it was gearing up to ship Windows 11's second feature drop, also known as "Moment 3." Microsoft had already tested some of the features that are part of the update with Windows 11 Insiders and was now ready to ship it to broad availability.
The company indicated that the update would start rolling out to users as an optional preview update on May 24, allowing users to download and install the Moment 3 update at their pleasure. Microsoft further disclosed that it would bump everyone to the latest version of Windows 11, version 22H2, on June 13, 2023, as part of its Patch Tuesday update.
The installment shipped with several key features, such as a refreshed Widgets Board with new layout options that separate widgets from the MSN feed, a new Win32 app isolation feature designed to let users safely run legacy programs on their devices, and more. However, it hasn't hit every PC out there just yet.
Read on to find out more about Moment 3, and some of the requirements you may need before you can actually download it.
Moment 3 is rolling out
The big notable features part of the Moment 3 update include:
New animated Taskbar weather icons
Bing AI button in the Taskbar search bar
2FA code recognition in notifications
Multi-app kiosk mode
Show clock seconds in the system tray
Glanceable VPN status icon in the Taskbar
Various improvements to Voice Access
Support for more languages in the live captions feature
Updated touch keyboard settings
Cloud suggestions in Simplified Chinese IME
USB4 settings page
Search box will be lighter when app mode is set to light
Access keys in File Explorer
Create live kernel dumps in Task Manager
Last year, Microsoft adopted a new Windows development cycle. This means it would release major versions of the Windows client every three years. The company had initially announced that it would make annual releases for new versions of Windows, but it has since pulled the plug on the move.
Previously, users had to wait for Microsoft's annual fall release of Windows to access new features, but this is no longer the case. The company started releasing these feature updates last year and has stayed the course till now. As we speak, Microsoft has already shipped two major feature updates to Windows 11 users.
The first installment was released in February, and as you'd expect, the company incorporated AI capabilities into the update following its debut of the new Bing. Additionally, the update shipped with screen recording support for the Snipping tool and Phone Link support for iOS, allowing users to use iMessage directly from Windows 11 PCs.
And now, the company has released its second installment for the year, Moment 3. The update should've been downloaded and installed automatically on everyone's PC via the recently released Patch Tuesday update.
Granted, Microsoft has highlighted a couple of system requirements that a device should conform to before installing the update:
As highlighted by our Senior Editor, Zac Bowden, "To get this update, head to Windows Update select the "check for updates" button. You should see 06-2023 Cumulative Update for Windows 11 (KB5027231) begin downloading. This is the June 2023 update with the new features."
In my case, I initially tried downloading and installing Moment 3 onto my PC on May 24 as an optional preview update but to no avail. I waited for the Patch Tuesday update to ship to everyone, but that didn't work, but I've since been able to get the update on my PC after enabling the 'Get the latest updates as soon as they're available' option.
As such, there shouldn't be any reason for you to be concerned if you don't have the update yet. Microsoft rolls out these updates in phases. This is why it's not available for everyone immediately. The company uses this release schedule as a safety feature to ensure that they are able to establish control over the update and that it isn't bricking devices.
Notably, June's Patch Tuesday update does ship with the Moment 3 update, but the features are hidden for some users since the rollout is underway. This is why some users have access to these features while others don't.
As it happens, the update is now expected to roll out to fully everyone via next month's cumulative update (Patch Tuesday update), which is expected to ship on July 11, 2023. At this point, you'll be able to check out the top 7 features from the Moment 3 update.
What's next: Windows 11 version 23H2
Microsoft has already kick-started the development of the next version of Windows 11, slated to start rolling out in the fall. That's between September and October.
Windows 11 version 23H2, unlike its predecessor, will ship with a plethora of features designed to enhance user experience and promote efficiency. And the most notable feature that's likely to roll out with this new version is Windows Copilot.
The AI assistant will use the same technology Microsoft uses on the Microsoft 365 Copilot and Bing Chat, ChatGPT. As such, it'll be easier for users to leverage its capabilities to grasp complex topics.
As you might already be aware, Microsoft announced it would officially pull the plug on Cortana on Windows 11 and 10 later this year, during the fall. This lines up perfectly with Windows 11 version 23H2 rollout time.
This could be Microsoft's bid to replace the Cortana experience across its operating systems with new and modern entries such as Windows Copilot. The new feature allows users to adjust their PC settings, summarize content, launch playlists in Spotify, and more.
Moreover, the update will sport a File Explorer redesign featuring major changes to the app, starting from the header UI, which will present a similar experience to the one you find while browsing the web. As you'd expect, the tabs are at the very top of the app, followed by forward, back, and home buttons next to the address bar and search box.
If you're a diehard fan of the legacy File Explorer layout and aren't looking forward to the overhaul and revamp. Microsoft recently announced that it'd retain some legacy features on the platform it had initially planned to scrap. Some of the features include:
Hide Folder Merge conflict.
Always show icons, never thumbnails.
Display file icon on thumbnails.
Display file type information on Folder tips.
Hide protected OS files.
Show drive letters.
Show popup description for Folder and Desktop items.
Show encrypted or compressed NTFS files in color.
Use sharing wizard.
With this in mind, Microsoft launched Windows 11 in 2021. That would mean that the company is set to ship its next major version of the Windows client in 2024. As it happens, the company could be on course with these plans.
For instance, Microsoft announced that it would be phasing out Windows 11's Calendar and Mail apps and replacing them with the new Outlook. And while Microsoft has updated the timeline for when this change is supposed to be implemented, it has finally settled for the end of 2024.
Windows 12 rumors, and the future
Interestingly, the timeline neatly aligns with when Microsoft is supposed to ship its next major version of Windows, Windows 12 (codenamed Hudson Valley). "Windows 12" rumors have been reeking in the air for some time now, and we already know quite a bit about the operating system.
Unsurprisingly, the new OS will reportedly be packed with new features and many AI capabilities owing to its keen interest and heavy investment in generative technology in the past few months.
That being said, users may soon be able to analyze content displayed on the screen and use the information to provide contextual prompts that will help them get started with projects and apps quickly. Windows 12 will also sport a new user interface.
Alongside adopting a new Windows development cycle, the company also highlighted that it would intensify the release of new features to the current version of Windows on the market.
We'll just have to wait and see Microsoft's direction. Have you been able to download and install the Moment 3 Update on your device? Share your thoughts with us in the comments.
Get the Windows Central Newsletter
All the latest news, reviews, and guides for Windows and Xbox diehards.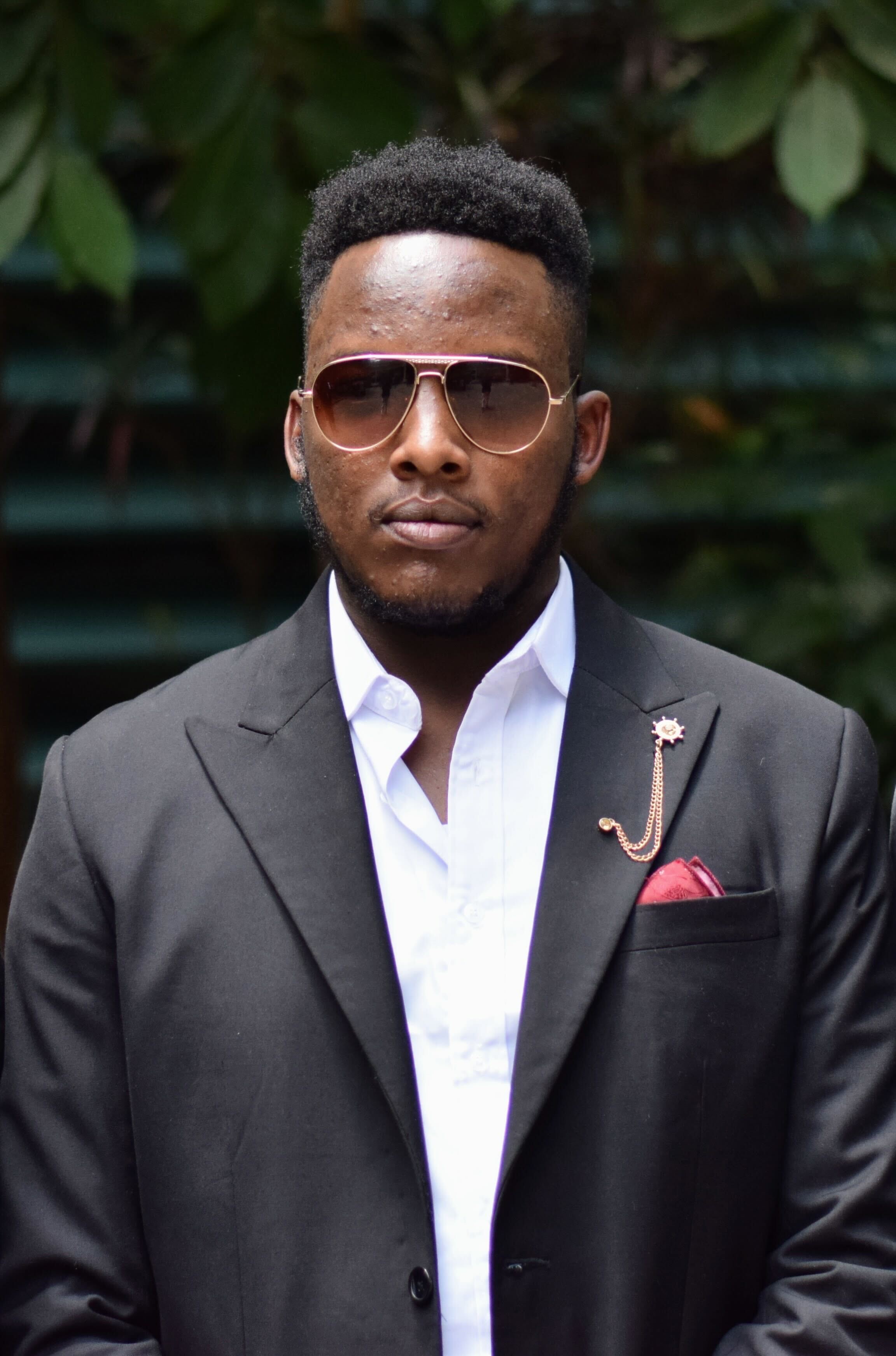 Kevin Okemwa is a seasoned tech journalist based in Nairobi, Kenya with lots of experience covering the latest trends and developments in the industry. With a passion for innovation and a keen eye for detail, he has written for leading publications such as OnMSFT, MakeUseOf, and Windows Report, providing insightful analysis and breaking news on everything revolving around the Microsoft ecosystem. While AFK and not busy following the ever-emerging trends in tech, you can find him exploring the world or listening to music.