A Star Wars-themed Windows 10 PC may be on the way from HP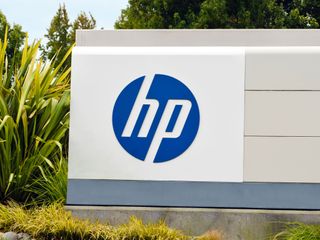 HP has a press conference planned for Barcelona, Spain on Wednesday, October 7, and Microsoft has already announced that it will be there to help their partner reveal some new Windows 10 devices. As it turns out, one of them might have a Star Wars theme.
HP's official Twitter page posted the first teaser on Sunday and today, it posted yet another hint of a Star Wars announcement along with the following image
Whatever this teaser might be, HP will reveal all in less than 48 hours from now. In the meantime, what do you think HP will announce on Wednesday that's based on Star Wars? Let us know in the comments!
Source: HP (Twitter)
I hate most things HP but...but Star Wars! =/

I don't mind HP, much prefer Dell though, but exactly as you said, Star Wars!

Agreed Dell>HP but still Star Wars :/

to the dark side leads you hate!

Why though? Couldn't they just make a good PC with none of this theme funny business.

Star wars....your argument is invalid

Because it makes money. And like the others say, because Star Wars.

Sold! Serious question I've never really pondered before: How much extra would I pay for a cool theme on a PC, assuming everything else is identical? $50 would probably be my absolute max on a desktop, but maybe a bit higher on a laptop since other people would theoretically see it (if I ever had a reason to carry a PC with me, which I don't really).

Didn't Dan or someone nickname their phone storm trooper? Maybe I want a white 950xl yet...

I have a white L920 named Stormtrooper! Named it the day I bought it back in 2012! Best phone I have ever owned! I am considering a new L950 or L950XL in white to carry on the tradition!

HP Millenium.. EDIT: Can't post pictures in Windows central comments. So why have the button????

Jar Jar Binks themed Cortana?!

I want Star Wars Windows Phone XD

http://www.skinit.com/ is an interesting site to check out...

How about a start trek version with custom a LCAR customized OS and main apps? Now that would be even more awesome!

Knowing HP, it'll be the Droid on the Sandcrawler that you see falling apart when R2 and 3PO run into each after the Jawas capture them in Episode IV.

Ok HP, you've got my attention...

Looking forward to seeing what they've got in store.

The Cortana Cantina Edition

The HP "Han SOsLOw" Edition. See what I did there?

Hmm, nope. I can't see what you dis there /s.

Microsoft should come out with a Surface Pro 4 Star Wars Edition with a color changeable LED light saber as a stylus.

So it will be crap, like Phantom Menace?

"we'll stop beating this dead horse till it stops spitting out money!" -Bo Burnham

Potential Terrible PC... Sold, because: Star Wars
Windows Central Newsletter
Get the best of Windows Central in in your inbox, every day!
Thank you for signing up to Windows Central. You will receive a verification email shortly.
There was a problem. Please refresh the page and try again.