How to stop getting Insider builds of Windows 10 Mobile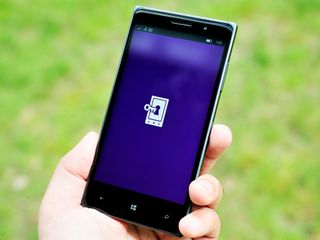 Microsoft is expected to roll out the retail version of Windows 10 Mobile very soon for Insiders (build 10586). For some people, they will want to jump out of the Insider program to stay on the stable public version. Likewise, if you are considering jumping into the Insider Program for Windows 10 Mobile you may want reassurance that you can leave at any time.
Much like the Insider program for PCs you can enroll and leave the program whenever you want without needing to reset or wipe your device. This ability means that you can sign up, grab the latest "stable" release, and then leave the program. Your phone stays on that build, and you do not have to risk getting unstable beta releases. Should there be any new firmware or stable release updates, you will get those too.
Today, we are going to show you easy it is to exit the Insider program for Windows 10 Mobile.
How to stop getting Insider builds for Windows Phone
1. Launch the app
From your Start menu launch the Windows Insider App. If you need to re-install it just use this link for the Store.
2. Disenroll
From the ellipsis menu near the bottom open the menu and choose Leave the program
3. Sign in
To confirm your account, you need to sign in again
4. Leave Program
On the Leave program screen select Continue to confirm
You are now disenrolled in the Windows Insider Programs for phones. You will not get any more OS updates through the service.
If you wish to change your mind at any point, just launch the Windows Insider App and re-enroll through the original steps.
Why you shouldn't worry if your phone is not on the official Windows 10 upgrade list
Microsoft has made it exceptionally simple to enroll and leave the Insider program. For those who's phone is not Windows 10 Mobile eligible through the official update, the Insider program is the way to do it. Once you get the final build later this year through the Insider program, you can leave the service and enjoy that build. The choice is yours!
Are you planning on leaving the Windows 10 Mobile Insider program once the retail version ships or are you sticking with it? Let us know in comments!
More Resources
Need more information about the Windows Insider Program for Phone? We have you covered:
Windows Insider for Phone – All you need to know
Windows Central Newsletter
Get the best of Windows Central in in your inbox, every day!
Daniel Rubino is the Editor-in-chief of Windows Central, head reviewer, podcast co-host, and analyst. He has been covering Microsoft since 2007 when this site was called WMExperts (and later Windows Phone Central). His interests include Windows, laptops, next-gen computing, and for some reason, watches. Before all this tech stuff, he worked on a Ph.D. in linguistics, watched people sleep (for medical purposes!), and ran the projectors at movie theaters because it was fun.
Thank you for this! I tried W10 Mobile on my old Lumia because of all of the comments, but it just wasn't for me at all. Going to unsubscribe right now.

I tried it earlier and it was not stable enough for a daily driver so went back to 8.1. But I will rejoin Insider when the RTM build is available and drop back out then.

Just to update - I am now on 586.11 and it's working on my 930 daily driver. Only issue is emails not showing on lock screen. They do however show in notifications. This is without a hard reset and I will now leave the insider programme as W10 is on my phone and SP3. ;) I will resort to a hard reset if the Outlook mail continues to not show on the Lock Screen. Everything else is smooth and quick and happy to be W10.

You don't necessarily need to "unsubscribe". Simply delete the Windows Insider app.
I figured out how to roll back to 8.1 and get Update 2. For many (myself included), this was an elusive process. *Make sure all your files are backed up on One Drive* 1. Use the Lumia Software Recovery Tool to reinstall 8.1 2. When asked, do not recover any of the backups. Instead, select the last option which is the original version (either 8 or 8.1 Update)
Note: For those with older phones, you may be prompted to update from 8 to 8.1 Update after which you can move on to step #3 3. Install the Windows Insider app (this will be temporary) 4. Select SLOW Ring. (your phone may or may not reboot automatically) 5. Uninstall the Windows Insider app. (important) 6. Go into settings and check for updates. If an update is available check the details BEFORE starting the download. You want to install OS version 8.10.15116.125
Do not proceed if it says anything about WM 10
Your phone should now update from 8.1 Update to 8.1 Update 2 Once complete you can recover all your files and apps from One Drive and Windows Phone Store using your Microsoft account.
This worked for both my L625 and L830
I hope it helps. Good luck.

Dude... I love you!! My 920 is running update 2 thanks to you... :D

Can i go directly into the new build 10512 through windows insider....if i join....????Or I got all the previews....for download one by one....

@Awspicious 13, interesting I tried that method awhile back a few times and kept getting WM10. So just gave up (use a 920).

Bro is it necessary to select slow ring nly ?? R fast ring will also do

Dude does this work if you are already on 8.1?

Can i go directly into the new build 10512 through windows insider....if i join....????Or I got all the previews....for download one by one....?????

you can download the latest build directly

It keeps giving me a time code error/server error...

Make sure the time on your phone is correct. I've run into this before and noticed that a cell tower had given me the wrong time (off by a exactly a year, so the date and time didn't look wrong at first). Correct the time (usually going into and out of Airplane mode will do this automatically or you can set the time manually) and then try again. This usually messes with a lot of things, like downloading app updates, new apps, so if your phone has been "a little off" lately, this is definitely the first thing to check.

I'm sort of wondering what we will need to do in order to stay or revert to 8.1 after release. Hopefully it won't come to that. My experience of moving around to different phones recently is Win 8.1 > iOS > Android > Win 10. And I've been a Win 10 TP user since it first became available.

We link to a 'how to rollback to 8.1' at the end of this article.

I think that he is talking about how we can rollback after the realease of W10M. I mean, today with "Windows Recovery Tool" we can go back to WP8.1, but we can't go back to WP8.0 (Appolo, Amber or Black), so when W10M is oficialy realeased the "Windows Recovery Tool" will reinstall the last firmware that will be W10M (or not, in case we don't receive firmware upgrade like my 720 that rools-back to Cyan and not Denim).

How would one know which release is more or less stable than the last?

Agreed I have the dreaded SD card bug on my 1520, the apps for example mix over internal and sd storage, camera and video mess up too. Quick fix remove sd card and reinstall apps. We need one more build to make sure this is ok before rtm.

On slow my l929 wont switch to ac power after battery's charged decided that wasn't worth it & went to fast

If I leave the Program after receiving the RTM version, I will receive oficial updates as a normal non-insider?

IMO this is the most important point in all of this mess.
Please Rubino, answer this question keeping in mind NON-SAVVY USERS. Thank you.

Depends. If on a newer build than "official" you do not downgrade. If your device is flagged for firmware, you can get that. If you want to rollback, you need to use our tutorial on rolling back to 8.1 and then update OTA for official Windows 10 Mobile.

Here's the truth about how to stop getting Insider Builds for Windows 10 Mobile: enroll in the Insider Preview program. [Rimshot] Thank you, folks. I'll be here all week....waiting for an update to my Insider build.

It's alot easier now, back then i think we needed a factory reset to get out.

Warning, this unenrolls you from Insider on all devices including PC.

No it's does not. Phone and PC are not synced for this setting.

Yes it does! It deletes your insider account..

It definitely does. I unenrolled on my L930, and it unenrolled me everywhere. I had to go back and register as an insider again to get my pc insider configuration working (it just threw an error when i said "fix me"), and also to get the mobile builds setup on my L920 to still work. I'm happy with 10568.29 on my l930 for now so will keep testing newer builds (as they come) on my 920 rather. hopefully the release will update my l930 when it finally rolls out for other phones, presuming that when it does it will be a slightly newer build. Here's hoping!

The last time I used it on my L635, it unrolled me from Insider PC instead of Insider Mobile!!! Totally strange :-o

What's the point of this?

What's the point of life? We're just going to die anyway. I don't even make my bed anymore. I quit. Just going to sleep, although I don't even know why I bother with that either.

Hahaha hey with need "how to" start windows 10 with out password

Read the comments and you will see the point of this. While I, and maybe you, already know how to do this and how to revert back to 8.1, it is obvious plenty of people don't know.

Just left the program and did a soft reset, but in settings in phone update its still showing a pending WP10 update available for download. Not sure how to clear that, and get it to check again.

Only a hard reset will remove that update, your stuck now.

Hello, firstly thank you for the article, but since using the Insider Program, this operation has been fairly straightforward (at least for me). What I have issue with and would love to know is, how to opt-out in case of 2 or more devices using the same account. To be more specific, once the RTM is here in October, I would want the RTM on one device (daily driver) and still keep being an insider on another device. The problem arises in the fact that I, and I am confident most do the same, use the exact same account for the store and all the other things on the phones.

You need to have the insider app installed and logged in to get preview builds. So you can have one phone with the preview and one not.

I like the fact that every writer at windowscentral is now deleting my comments from all posts. This shows the respect and power of truth. Truth wins.,.

The truth may indicate your a troll

This does not WORK! After leaving an Update Notification still pops up on my L920!!! Frustrating.....

Your "problem" is, that you already were part of the Insider Program when you got the notification. Opting-out as per the article, will not remove that notification and the availability of that update to you, but only disable future updates.

Then Leave the Program is incomplete and need more refinement so the pending update is removed also.

Can i go directly into the new build 10512 through windows insider....if i join....????Or I got all the previews....for download one by one....

Yes, you can download the latest build, but not 10512.. its 10581

I tried following the guide and it still installed the WIP

no I'm not leaving the insider, I'm using it in my daily driver... Build 10581 is very good for your daily usage

Are we even going to see 10586 soon.Could be weeks as far as I can tell

For Insiders I'd expect it tomorrow, or at least possibly very soon.

Gabe is keeping very quiet about it on twitter though, hope it ain't gone pear shaped

usually when he goes quiet on Twitter, he is busy... which means a build is coming. They know they have to get this RTM right - better to take their time on this.

Is RTM going to be more stable than an Insider build?

Rtm will be stable as official

I thought the official RTM release that will be obtained from carriers will be likely be more stable than the final build 10586. A firmware release should always be more stable than a build.

Firmware version or firmware build it's the same thing

It should be but sometimes it breaks more then fixes things.

If you do a hard reset you are automatically disenrolled from the insider preview, afaik.

Lets hope its tomorrow,even next week would be okay

So, if I update to the next build via windows insider and then leave the insider programme, I don't have to do a rollback or reset? And Amy firmware updates will come through as normal windows/phone updates?

After the official W10M I will enroll in the slow ring. I'm tired to reboot the phone all the time.

Will do whatever gives me the best battery life on my 830. Build 10581 works well with that one exception.

Daniel what about if I have an wm10 update waiting for me. How to cancel?

Hard reset is the only way.

Insider4Life, until I get my unlocked 950.

I have another way to stop insider preview.. :P
Select slow ring.. :P

Be aware that using this un-enroll process will un-enroll your ACCOUNT from the insider previews, i.e. you will also un-enroll from previews on your Windows 10 computers, if you were enrolled.

I may want to unenrolle and just drop back to 8.1. There are just too many things they purposefully borked up. Windows 8.0 was not well received because it was a tablet OS forced on the desktop. Now Windows 10 for Phone forces a desktop OS onto a smartphone with the phone functionality being an afterthought.

I have 10581 on my Lumia 640. I plan to upgrade to the RTM release and then to leave the program, since this is my only active Windows Mobile device. I will continue to follow the Insider releases on this website and well, if there is something off specific interest to me, rejoin at that point and upgrade (Dan -will this be possible?).

Yes. Single hop updates work now.

So as far as I understood, this won't unroll my account, so I will be able recieve PC builds?

Right, PC and Phone programs are separate. You can do either or.

And storage is ok in new bild 10586?i whant to relese tomorow,pleaseee!

Did this a month ago. Then I reset my Lumia and kept it in the drawer. I am going to take it out after the Windows 10 Mobile will be released. I was fed up of the unusable alpha and beta software. I still have to deal with the PC version but am happy that at least I was able to tune it to the point that it has become usable.

Well if I stay on this and what update we received soon. It's will be RTM so why would we leave ?? If it will be stable . Or firmware can changes many things in official updates??

I guess I'll stay in the preview builds, for what I see in Windows desktop, after RTM it's a nice way to have new features with minimal risk.

Can anyone using the latest build confirm that we are able to record call on W10mobile...

Daniel - thanks for the timely info.... Question, which is somewhat convoluted... I have a lumia 521 - it may or may not be formally updated to Windows 10 Mobile. - for the sake of this question, lets say it isn't. I then use the windows insider program to update to Windows 10 Mobile - get the RTM. I am now happy with this.. but sometime in the future, i have no choice but to factory reset the device - 1. will this go back to 8.1 after factory reset? or windows 10 mobile RTM? 2. if it goes back to 8.1, then what options may be available to go to the next "stable" or "slow" build? My understanding is... there is no equivalent "ISO" for mobile devices, so it leaves a little hole in the upgrade path... i know - convoluted - you were warned! BUT - looking forward to the Windows 10 Mobile :)

If you reset from settings it will roll back to Windows 10 Mobile, if you use the device recovery tool I think it will roll back to 8.1 unless the update is official out for you 521. Just reset using the settings option and I think you will be good.

Windows 10 will delete windows 8.1 data, so it is pretty much imposible for your device to go back to winfows 8.1 or 8( for that matter) just by formatting or hard reseting. The device recovery tool accesses old server data. Peeking up the old system files, and making it able to install the win8.1 back on your device. When win 10 will be out, after some mounths there will be impossible to go back to win 8.1. Cause even device recovery will install you the win 10 most stable build. Kind of right now, when it is imposible to get win 8.0 back on your device.

I would agree with your 6step install. But don't just delete the app, you should always leave. That way your personal details, will be that little safer, and stop it from getting passed on to 3rd parties. People are too loose with details held on your account.

You definitely need to reset or roll back your phone if you have an insider build in queue, so Leave the Program does not help!!!

Daniel or Anyone Else, I have a pending update for my phone through the Insider Fast Ring (Build 10581) but I purposely avoided updating my 1520 because I know the 10586 (or maybe even higher Build) is looming. Anyway, when the next Build release is available, will that over-ride my pending update or will I have to update to 10581 and then do another update to whatever future Build is coming up?

I was wondering the same thing too. Also will it install automatically or can you select it to be installed manually.

No, it does not. If you have a build in queue, you have to hard reset or flash back...I did the same to my L920 after 5 months of dodging build 12534.56!

When available 10586 then windows insider remove and reinstall it will be

thanks. i left the program. will microsoft would not send me any promotions mail again?

hope will have editable labels in contacts on the final W10M and get rid of those mobile 1, work 1 etc!

I'm thinking about leaving. Would be nice to have a phone. A good phone again.

After leaving the program from insider app, does this mean you are no longer an insider or you won't be getting updates for your phone only? I ask because I've heard a few people say that it will delete your insider account as well and you will no longer be an insider for PC etc.

In comments above Dan says they function separately so you can leave on one device but keep on another - thought I'd try and save you time getting an answer!

This is a new feature added to this update.

Tried leaving the program, it didn't work. It kept asking me to update.
I would decline. Uninstalling reinstalling didn't help. Woke up one morning to find WP10 installed. That didn't work so well, was forced to use the recovery tool, to revert back.
I'll wait for the official build... Lumia 535

With this u can only leave program but to revert back to windows phone 8.1 U need recovery tool

I have un-enrolled many times-still get notifications for installing 10166..

I wish Microsoft would provide a way to upgrade to RTM at any point in time. What happens when they release a preview build after RTM? I would imagine the process Daniel laid out won't work, because the phone will immediately jump to the preview build and skip RTM. What this implies is that if you want the RTM build on your phone before it's officially released by your carrier, you'll want to do it soon because you may lose the ability to do so once Microsoft releases another build.

just one question,if i leave the insider program,do i still get little updates to fix stuff for windows 10 ? or do i have to stay in the insider program even to get those updates ?

If there are official updates and bug fixes, you will get them. But i would advise you not to leave the program till the rtm build is out. Cause the official release can take quite awhile... At the end. Ms wants to sell their new devices. So, i think at least one mounth after their release win10 will probably role out for the old devices to. At least, this is what i think.

Might be a good idea since Joel Belfiore is peacing out for almost a year. No real leadership means very minute OS updates. Most resources will be put into Islandwood, Astoria, etc. because Appuisition is the most important goal that is relevant across all Win10 form factors.

I try to leave the program and it says that you are not a registered insider blah blah but I still see the preview update alerts on phone update section! Its like its stuck on insider and won't leave it!! what should I do to Actually leave it?!

The only way to leave the program on a phone is to reset via a factory reset or the WDRT.

You really need to take this article down as it is incorrect. There are only two ways to leave the Insider program and stop getting builds on Windows 10 Mobile: Perform a factory reset Use WDRT to reset the device. This has been confirmed with Microsoft. (As us Insiders are wanting to get our 950/950XL updated with the current firmware.)

Indeed... And it's complete BS that we have no other choice. They really need to fix things so we can leave the insider program without having to do a WDRT or factory reset. Microsoft has done pretty much everything they can to really piss off users lately.
Windows Central Newsletter
Thank you for signing up to Windows Central. You will receive a verification email shortly.
There was a problem. Please refresh the page and try again.