5 things to look for when buying an Xbox / PC gaming headset
What to look for in a headset.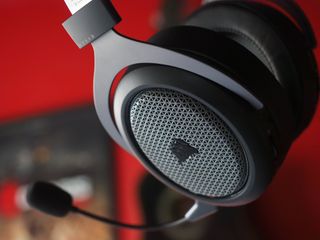 (Image credit: Windows Central)
In the market for a gaming headset? If you are, you'll probably be aware of the vast range of options out there. Manufacturers like Corsair, Razer, LucidSound, Turtle Beach, HyperX, and beyond make a vast range of audio products, many of which feature in our best Xbox headsets roundup. Our aforementioned guides provide tons of options, but if you're interested in doing some of your own research, here are some tips and general rules of thumb when you're hunting for a new pair of headphones.
1. Compatibility
One potentially confusing aspect of buying a headset from the outset is the issue of compatibility. Some headsets might be advertised as "Licensed by Xbox" and still work on Nintendo Switch, PlayStation, PC, and so on. When it comes to compatibility, there are a few general rules and ports which can provide clarity on what platforms your prospective headset will run on.
Generally, most headsets list on the box which platforms they're compatible with, so be sure to read the store listing in full.
If the headset is 3.5mm wired (the standard cable for most headsets), it'll practically work with anything. Xbox One and PlayStation controllers have 3.5mm sockets for audio, and the Nintendo Switch has a 3.5mm socket in its base.
Some headsets come with Bluetooth, which is supported by most laptops, tablets, and phones, but not all PCs have Bluetooth capability without a separate dongle. Also, Xbox consoles are not compatible with Bluetooth headsets, unless they also have a 3.5mm cable option, or an Xbox Wireless signal baked in, such as the Bluetooth Xbox Wireless combo headset LucidSound LS50X, or the upcoming official Xbox Wireless Headset.
USB-based headsets will almost always work on modern Windows PCs, but not all of them work with Xbox consoles unless stated.
Some wireless Xbox headsets can connect directly to the Xbox without a USB stick signal receiver, such as the Turtle Beach Stealth 600. Others, however, do take up a USB slot with a dongle receiver, like the Plantronics RIG 800LX.
There's also a niche of headsets that use SPDIF optical cables to feed audio directly from a TV to a base receiver. The Astro A50 can function purely as a USB-based headset for PCs and consoles. Still, it can also receiver audio over the optical cable and even mix two sources using this method.
2. Wireless vs. Wired
With compatibility locked down, you'll next want to consider wirelessness vs. wired headsets. Wireless headsets used to be a bit iffy when it came to signal quality. Still, the technology has improved to the point where differentiating between wired and wireless audio is nearly impossible to the naked ear. Bluetooth remains a bit dodgy, but generally, your Xbox or PC headset will use a proprietary radio signal which is far stronger. As such, it effectively comes down to preference.
If you're not a fan of headsets draining your controller's battery or don't like your workspace cluttered with cables, a wireless headset may be the best option for you. Some headsets even allow the mixing of multiple radio signals, such as the Lucidsound LS50X, letting you mix a Bluetooth source from a phone or laptop with a wireless USB source from a console or PC. Wireless headsets are generally more expensive as a trade-off, though. You can get a similar sound experience for much, much less if you're willing to buy something with cables, like the HyperX CloudX headset.
3. Frequency response and speaker type
Many headsets list their speaker size and frequency response on their products, but what do they actually mean?
Speaker size, generally around 40mm or 50mm, refers to the speaker's physical size inside the earcup. Larger speakers can potentially produce a more immersive experience, with some reaching up to 60mm. For surround sound algorithms like Windows Sonic and Dolby Atmos, potentially, larger speakers can provide a greater sense of positional awareness. The speaker's quality and the tuning of the audio reproduction also can play a large part in how you will perceive the audio on the other end. Even things like ear shape and skull shape can affect how different people experience different headsets, and naturally, everybody's hearing degrades as we age. A youngster may experience a headset very different from an older gamer, for example.
Frequency response refers to the range of frequencies a headset can produce across the audio spectrum. For gaming, we have bassy lows that encompass sound effects like explosions and rumbling to crisp highs, which can accentuate enemy footsteps on the crunchy ground or the clang of a reloaded clip. A more immersive headset will find a balance across the lows, mids, and highs to create a realistic-sounding audio profile. Some headsets, however, accentuate tactical sound effects like footsteps and enemy movements to help you in competitive play. Turtle Beach's "SuperHuman Hearing" is one such feature that claims to do this.
Most headsets, on average, list a 20Hz to 20kHz frequency range, give or take a few on the high or low end. Some headsets like the Audeze Penrose X sport advanced planar magnet technology to reproduce audio and have a much broader frequency response. However, again, as we age, the spectrum of frequencies we can actually perceive diminishes. Most humans can't perceive audio outside of this average range, although you may still get a sense of higher quality from a broader frequency range. The Audeze Penrose X definitely has an edge in pure audio, despite their incredibly high cost.
4. Features
It's worth having an overview of what extra features the headset potentially has before diving in. The Astro A50, for example, has a magnetic charge dock that charges your headset's batteries when not in use. The LucidSound LS50X comes with a hardshell carrying case for travel. Corsair's HS75 XB has Dolby Atmos as an integration, meaning you don't have to purchase a license to get the Atmos surround algorithm while using them.
One feature I always check before investigating a headset purchase is mic monitoring (also called sidetone). This feature feeds your voice back to you so you can self-regulate your volume and not yell loudly while speaking. It tends to be wireless headsets that have this feature or headsets with a USB audio controller. But in some cases, even wireless headsets don't have mic monitoring, which is a shame.
Also, check reviews for configuration software features. Wired headsets are generally "what you see is what you get," but wireless headsets with onboard firmware and processing often come with software you can use to get extra settings and features. Astro headsets have very robust software on PC and Xbox for changing EQ presets. For example, with the ability to tweak sidetone and even the noise gate level on the microphone, block out external noise.
5. Value
The final thing to look for is value, which is a bit tricky without having piles of headsets lying around for comparison's sake. To that end, it's worth checking multiple reviews across multiple sources to determine if you think any particular headset would be the best for you.
Price doesn't always necessarily mean best, especially when it comes to headsets. Some of the most expensive headsets on the market, including the Audeze Penrose X or the Astro A50, may not necessarily be the best headset for you. Audeze's headset, for example, uses advanced planar drivers, which seems to inflate the price a fair bit. While it does provide an edge in audio quality, I'm not sure it's such a huge advantage over much cheaper options. Similarly, the Astro A50 is $300 but doesn't necessarily have the best audio or design. It's all about that magnetic charge dock, which is a great feature, but perhaps you just want great audio instead.
Our headset roundups are a great place to start, either way, featuring products we've personally tested in-house. Our best Xbox headsets guide provides a solid overview of the headset options out there, all of which are compatible with Windows PCs in various ways. From there, you can get a good picture of what is potentially on offer before doing further research.
Get the Windows Central Newsletter
All the latest news, reviews, and guides for Windows and Xbox diehards.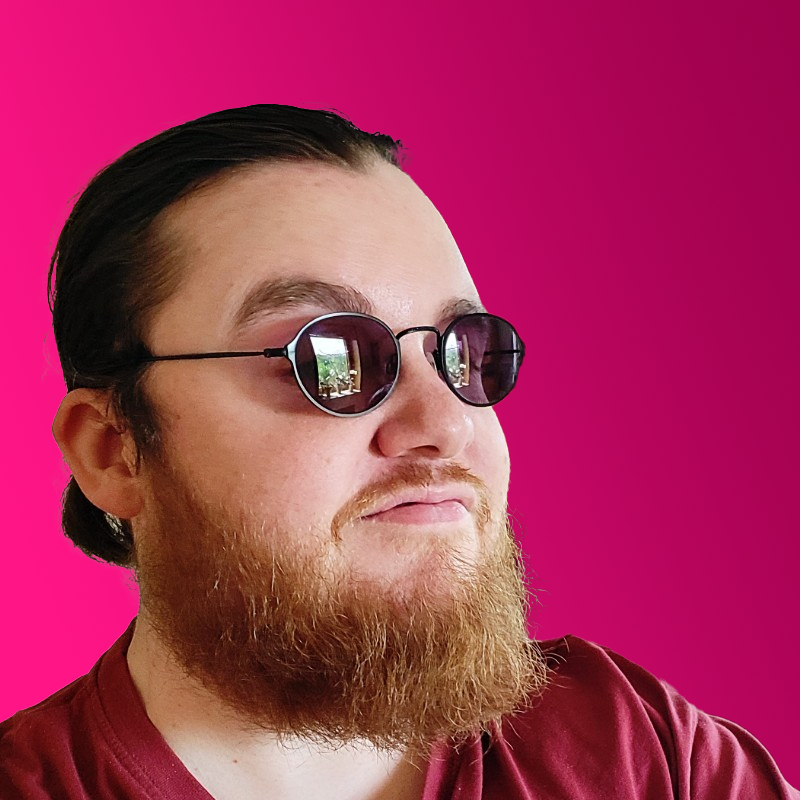 Jez Corden a Managing Editor at Windows Central, focusing primarily on all things Xbox and gaming. Jez is known for breaking exclusive news and analysis as relates to the Microsoft ecosystem while being powered by caffeine. Follow on Twitter @JezCorden and listen to his Xbox Two podcast, all about, you guessed it, Xbox!