TP-Link Archer AX6000 vs. GX90: Which should you buy?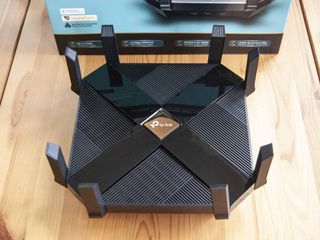 (Image credit: Windows Central)
Packed with ports

Ultra-capable for handling multiple devices, the Archer AX6000 features eight LAN ports offering Gigabit speeds and the latest Wi-Fi 6 standard for wireless, so data transfer is blisteringly fast. The downsides come with its high price and physical dimensions, taking up a lot of real estate on a table or desk.
For
Powerful 1.8GHz 64-bit quad-core CPU
Eight Gigabit LAN ports for wired devices
USB-C port for modern expanded storage
Against
Expensive
Physically gigantic
Dual-band Wi-Fi
Gaming-grade speed

Designed with gaming and network management in mind, the Archer GX90 uses a dedicated 5GHz band to reduce wireless traffic congestion. The game-centric features are great for monitoring latency but won't appeal to all users. Slightly smaller than its AX6000 counterpart, the GX90 is still hefty with fewer LAN ports.
For
Tri-band Wi-Fi
Extra guest networks
Game accelerator QoS
Against
Expensive
Niche gaming tools
Fewer high-speed LAN ports
The Archer AX6000 and GX90 are the latest Wi-Fi 6 routers from TP-Link and aren't so far apart in price. Their similarity is no coincidence since the Archer GX90 uses the model number AX6600, meaning both are from the same generation of TP-Link routers. Breaking the hardware down into specifics reveals how close they are, with a small selection of key differences. So with both routers being so closely related, which one should you buy?
Archer AX6000 vs. GX90: What's the difference?
These similarly chunky routers serve you high-speed internet with state-of-the-art wireless technology. The Archer AX6000 and the GX90 make suitable impressions with their feature sets, and anyone purchasing either model would enjoy the benefits. A few additions on each side will tip the decision on which one you buy based on your networking needs.
Swipe to scroll horizontally
Header Cell - Column 0

Archer AX6000
Archer GX90
Bands
5GHz @ 4804 Mbps
2.4GHz @ 1148 Mbps
5GHz @ 4804 Mbps
5GHz @ 1201 Mbps
2.4GHz @ 574 Mbps
Range
8× fixed high-performance antennas
Beamforming
High-power FEM
4T4R
8× detachable high-performance antennas
Beamforming
High-power FEM
4T4R
Guest networks
1x 5GHz guest network
1x 2.4GHz guest network
2x 5GHz guest networks
1x 2.4GHz guest network
CPU
1.8GHz quad-core
1.5GHz quad-core
LAN
1x 2.5Gbps WAN port
8x Gigabit LAN ports
1x 2.5Gbps WAN/LAN port
1x Gigabit WAN/LAN port
3x Gigabit LAN ports
USB
1x USB-C 3.0 port
1x USB-A 3.0 port
1x USB 3.0 port
1x USB 2.0 port
Supported functions
Apple Time Machine
FTP server
Media server
Samba server
Apple Time Machine
FTP server
Media server
Samba server
Security
WPA
WPA2
WPA3

WPA
WPA2
WPA3
WPA/WPA2-Enterprise (802.1x)
QoS
QoS by device
HomeCare QoS by app
Game Accelerator QoS
QoS by device
HomeCare QoS by app
Power
12V = 4A
12V = 5A
Dimensions
10.3 × 10.3 × 2.4 inches
(261.2 × 261.2 × 60.2 mm)
8.3 × 8.3 × 2.0 inches
(212 × 212 × 51.8 mm)
Both models share the same Wi-Fi 6 standard, designed to connect more devices simultaneously than ever. Since the AX6000 is the more expensive model, boasting a slightly faster CPU makes sense. Since both are quad-core processors, though, the performance difference is negligible.
TP-Link's Game Accelerator technology on the Archer GX90 reduces latency and boosts game speed. Automatically detecting and optimizing gaming traffic helps to strengthen lag-free online multiplayer. Gamers will appreciate the real-time statistics, but they are for more than just gaming. A real-time breakdown of data and bandwidth per device provided by Game Accelerator is just plain useful for network troubleshooting.
Both routers offer two USB 3.0 and 2.0 ports for expansion, connecting printers, expanded storage, and more. The Archer AX6000 sports a USB-C 3.0 port that supports modern network-attached storage (NAS) devices. The Archer GX90 still offers USB 3.0 speeds with an older USB-A style cable, though both routers can use the USB functions supported by TP-Link, such as media servers.
Slightly fewer LAN ports on the GX90 could prove troublesome for anyone with more than five wired devices, but connecting an extra network switch would solve this problem without breaking the bank. The critical difference between the two routers is the extra 5GHz network boasted by the tri-band GX90, but is tri-band that big of a deal?
Archer AX6000 vs. Archer GX90: Dual-band or tri-band?
The advantage of tri-band Wi-Fi is that it features an extra 5GHz band for handling access points and internet traffic. Reducing network congestion is a benefit of the extra 5GHz band, and it offers up an additional guest network to keep visiting device traffic separate from your own. That's not to say that dual-band Wi-Fi is a slouch for wireless connectivity, and Wi-Fi 6 routers with a single 5GHz band will be perfectly suitable for most cases.
The addition of tri-band Wi-Fi usually means sky-high prices over dual-band counterparts, so it's often not worth forking out the extra cash for future-proof technology that you might not use. In the case of deciding which one you should buy, the tri-band GX90 is the cheaper option, so it's a much easier decision.
Archer AX6000 vs. GX90: Which should you buy?
The Archer GX90 is slightly cheaper than the AX6000 but much better value for money. If you're in the market for a Wi-Fi 6 router, don't be turned off by the GX90 if you're not into gaming. Its network management and monitoring tools are practical for more than just reducing lag, and the advantage of tri-band Wi-Fi will see you into the future further than its chunkier counterpart, the AX6000.
If you prefer Gigabit speeds with wired devices and are unlikely to exceed internet speeds offered by dual-band Wi-Fi, then the Archer AX6000 is a respected choice. The double helping of USB 3.0 ports would make for a formidable media center, feeding ultra-HD content across your network with ease if you don't mind a little less desk space.
Gaming and beyond
Speed boosts and handy tools make the GX90 the clear choice.

With the latest Wi-Fi tech and options for expansion, the Archer GX90 is still pricey but provides a lot of worth for the money over its bigger brother.
All wired up
A plethora of ports for wired devices and the latest Wi-Fi tech.

A powerful 64-bit CPU and a gigantic offering of LAN ports make this the dual-band router of choice if you have multiple wired devices. The addition of a USB-C port is perfect for modern network-attached storage (NAS) and would make for a powerful media server.
Get the Windows Central Newsletter
All the latest news, reviews, and guides for Windows and Xbox diehards.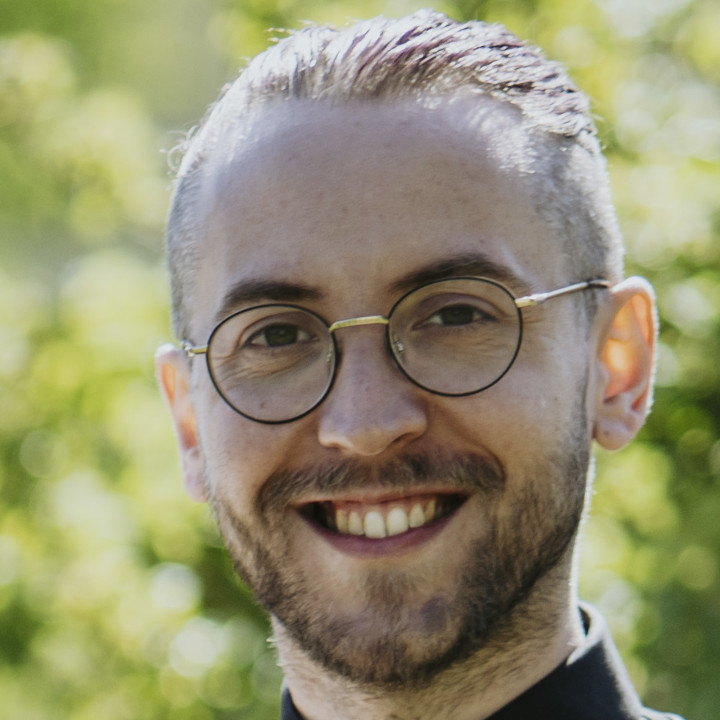 Ben is the channel editor for all things tech-related at Windows Central. That includes PCs, the components inside, and any accessory you can connect to a Windows desktop or Xbox console. Not restricted to one platform, he also has a keen interest in Valve's Steam Deck handheld and the Linux-based operating system inside. Fueling this career with coffee since 2021, you can usually find him behind one screen or another. Find him on Mastodon @trzomb@mastodon.online to ask questions or share opinions.