Switching? Here is how to transfer your Gmail Contacts to Outlook.com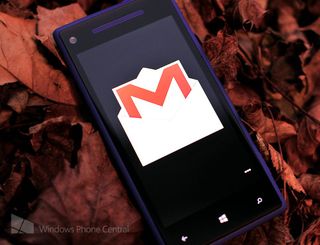 Beginner's Tips Series!
About a year ago, I decided to move away from using Gmail as my primary email address, in favor of Outlook.com. I initially considered it way back at the end of 2012 when Google decided it was going to drop support for Exchange ActiveSync (EAS), but I had been using Gmail for over a decade and was, frankly, just too lazy. Finally, after growing more and more concerned about the privacy of my email data, I bit the bullet and made the switch.
Though I had been using Gmail for so long, the transition was generally painless. One of the most important things that I needed to transfer over, was my list of Contacts. Thankfully, that too, was very straightforward.
I know that many of Windows Phone Central's readers are pretty technically savvy, and/or have already been through this process, so this may be old hat for them. But for those of you who are just making this transition and may need a helping hand, here is a step-by-step on how to transfer your Google Contacts to Outlook.
First, log into your Google contacts page. Similarly, you can log into Gmail, then click Gmail in the upper-left corner above the Compose button and select Contacts.
Once you are in Contacts, click on the More button under the search field, then select Export
Choose All Contacts, unless you only want to export a specific group.
Choose Google CSV format, then click Export and save the file to your Desktop or folder of your choosing. It may seem counter-intuitive not to use the Outlook CSV format, but Microsoft's own instructions say to use the Google CSV.
Next, log into your Outlook.com People hub. You can also log into Outlook.com, then click drop-down arrow in the top left and select People.
Click the Start Import arrow under Import Contacts, then select Google on the next screen
Browse to the CSV file that you exported from Google, Then upload it.
Outlook will then compile the list of Contacts and ask you to confirm that it is correct.
If everything looks good, click the Import button and you should now see your Google Contacts in Outlook.com
That's it. Simple right?
Let us know what questions you have or what challenges you've run into the Comments section below.
Windows Central Newsletter
Get the best of Windows Central in your inbox, every day!
Why does nothing I do to my Gmail on windows phone sync to Gmail?

right on cue!!! just shifted from my lagdroid to lumia 730!! must say its a beauty.. and this article is what i need! btw.. why doesn't just adding gmail to people accounts sync all the contacts?

Sure, but this assumes you are giving up Gmail completely. If you are planning to continue using the service, then what you suggest works out just fine.

Copying your contacts to outlook ensures that every time when you set up your phone after a reset or switch your device you don't have to login to another mail just to get your contacts

Wow! I just wonder how many have purchased L730 in India. I've placed the order in Snapdeal and my order is in process for last 4days. Eagerly waiting for the phone, but still happy using my L720.

Sorry...not changing. Every time I enter outlook.com I get asked for my phone number and alternate account so I have to go to the other account which to access asks for another account and I could be all day doing these, so I just use gmail which has no problems.

This is actually a very good security feature of outlook. Someone actually figured out my password, but wasn't able to get in because they didn't have the ability to receive an authorization code via text message or alternate email.

Now if only contact pictures were supported. And if only i could use outlook.com contacts and calendar in my Macbook Contacts and Calendar apps, like i can with Gmail. Sometimes it amazes me how Microsoft ignores and forgets the most basic of things.

This is because CSV is a standard and there really isn't one for exporting contacts with images.

Gmail and OSX offer vCard option as well, both for import and export. Also, when you edit a contact on outlook.com, you cannot add a bloody photo. It's a really silly "feature" to omit for so long. Sync issue remains also.

Or use outlook if you have office

Shouldn't it be in Outlook CSV format?

You would think it should be Outlook CSV, but Microsoft's own instructions say to use the Google format. I would be willing to bet the Outlook CSV would work as well, though.

Finally!! Thanks Seth! :D

It used to be that, when you did this, if you tried to delete one of the contacts that you had imported from the Goog, you couldn't. Is that still the case?

That doesn't work to me. Because some of my contacts are in Traditional Chinese, exporting and importing will make the Chinese characters gone wrong, totally mess up.

I am in the process of leaving Google for outlook, but being in Canada I won't leave Google 100% because Google offers a Canadian holiday calendar, while outlooks is US...
Do anyone know of a way to get a Canadian holiday calendar with outlook?

subcribe to a web calendar. such as this one webcals://calendar.calendar.live.com/calendar/Canada Holidays/calendar.ics by following the instructions on this page. http://windows.microsoft.com/en-us/windows/outlook/calendar-holiday-other

AWESOME
Thank you so very much for this info.

Just a note though. Gmail allows for as many email addresses as you want. Outlook.com on the other hand only supports three per contact. The extra info not supported will be added to "notes" about the contact you transfered over. By the way great write up.

Amen...
I spent days downloading and importing pictures.

Thanks this article was helpful. I always had to re-add google just to sync contacts prior when I would reset my phone.

Just download the MetroMail app and you can still use your Gmail with archiving. That's what I do. The native email client on WP doesn't work great with Gmail.

I did it 3 months ago, never missed anything from Gmail, that I was using since 10 years about.
The only problem is that some emails need to pass through Gmail to be automatically sent to my hotmail, but they are sites, generally or somebody else who has my Google mail. But I'll switch all of that, too. Just a little of patience...
The only thing it doesn't send are all the chats inside Gmail, that I had to send manually, for the rest is great.

I am mot switching because you lose all contact pictures

Thank you. Glad you like it!

photo imports can happen only when outlook.com support cardav & its not happening soon per reddit AMA http://www.topiama.com/r/1693/we-are-the-outlookcom-team-ask-us-anything

I didn't get it.
Do I have to open this in my laptop to transfer my contact from Google to outlook?
Please do reply @ Vineet.vpns@live.com

Yes, this should all be done on a computer in a web browser.

I started this yesterday but then I saw all the junk it was going to pull in and stopped. I wish they would add a good cleanse/consolidate step into the import.

Seth. Does the outlook.com import wizard do this in a much simpler way? http://news.softpedia.com/news/How-to-Import-a-Gmail-Account-in-Outlook-...

Since update WI FI calling doesn't work for t-mob, so wake up ms! Resuming...should add more hubs!

Ok fine, but how to copy contacts to simcard?

I've very tempted, but it's hard to give up Gmails convenient 'Send and Archive' feature, unless there's some way to do that in Outlook. Wouldn't mind a dark theme either, all that white can be hard on the eyes. Also, i can't add pictures to my Contacts..still? WTH Microsoft?!

Thank you very much for article! As for me - I found much simple way to sync - it's Outlook4Gmail - it's free software that do everything about syncing all stuff between GMail and Outlook just in one click. Worth to try.