The Seagate BarraCuda 2TB 7200 RPM internal hard drive is down to $49.99 at Amazon. We've seen the drive reach as high as $70 in the past, but it more regularly sells for $55. The drop to $49.99 today brings it down to a match of the best deal we've seen for it. You'll get free shipping with your purchase, though it might arrive faster if you use Amazon Prime.
Gotta Go Fast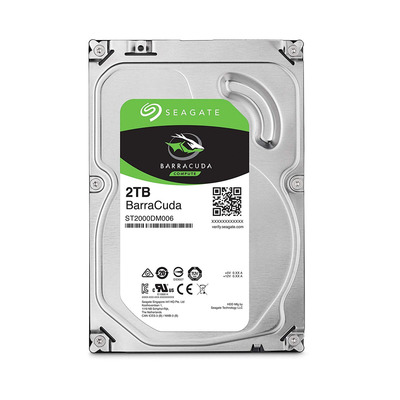 Seagate BarraCuda 2TB 7200 RPM internal hard drive
With plenty of space, a 7200 RPM spin, a two-year warranty, and a match of the best price we've seen, this deal is an excellent opportunity to pick up a new hard drive if you've missed previous discounts.
$49.99 $55.00 $5 off
The BarraCuda is designed to be as cost-effective as possible, which is why the price is so low for so much space. It's still as fast as a SATA connection allows for and spins at 7200 RPM. It comes with Instant Secure Erase software so you can safely retire your old drives if this one is replacing them. There are other security features that allow you to encrypt your data as well. Your purchase includes a two-year limited warranty. Users give the drive 4.4 out of 5 stars on average, based on 435 testimonials as of press time.
If you're looking for a hard drive that's compatible with laptops, you can also save on the 2.5-inch Seagate BarraCuda 2TB Internal Hard Drive right now.
This isn't the only computer-friendly deal up for grabs. Check out this discounted external hard drive, a discounted Anker USB-C hub, this discounted Razer BlackWidow Essential gaming keyboard, or perhaps an inexpensive external microphone once you've checked out.
We may earn a commission for purchases using our links. Learn more.