This Week in Xbox - E3 2016 Round-Up! All the reveals, trailers, and a giveaway!
We're back with a special edition of This Week in Xbox!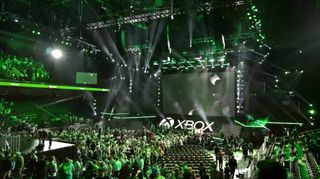 (Image credit: Jez Corden | Windows Central)
This week, I'm rounding up all of the major E3 2016 news and announcements you may have missed during the past couple of weeks.
We have TWO new Xbox consoles, we have an all new controller with Bluetooth, new features heading to Xbox Live, piles of new game footage, game reveals, and more!
To celebrate the wrapping up of E3 2016, we're also giving away an Official Xbox One Stereo Headset!
The Xbox One S is here!
At their E3 conference, Microsoft unveiled the Xbox One S – a super slimmed down Xbox One console. The Xbox One S features largely the same internals as the original box, with some notable differences.
The new Xbox One S has an integrated PSU – no more hulking power bricks.
The Xbox One S has been tested across 'millions' of hours to ensure it won't overheat, given the fact that the power supply unit is now inside the box.
It is 40% smaller, and can fit neatly inside the outer shell of the current Xbox One.
The Kinect port has been removed, but you'll be able to connect one up using a USB adapter provided for free by Microsoft.
The Xbox One S has an IR blaster built into the front of the console, meaning that you'll be able to issue commands to your TV systems without Kinect.
The Xbox One S comes with a revised controller that has textured grips and Bluetooth connectivity, which works with Windows 10 and Windows 10 Mobile. Developers will have to enable the functionality within their games, however.
The Xbox One S can play Ultra HD Blu-ray discs, and can output streaming video in 4K resolution via supporting services, such as Netflix.
The Xbox One S will also upscale games in 4K and support high dynamic range (HDR), making games look more vivid.
The Xbox One S comes in a few configurations, based on the size of the HDD. The cheapest model is $299 and will give you 500GB of storage. 1GB will cost you $349, and 2GB will cost you $399. As usual, external hard drives will work with the console's 3.0 USB ports.
The Xbox Scorpio is real, and it's a 'monster.'
Microsoft also announced Project Scorpio, a six teraflop Xbox One successor that will go on sale towards the end of 2017. Project Scorpio will be fully compatible with every game you own on Xbox One, in addition to your Xbox 360 backwards compatible titles. Furthermore, games will dynamically scale in resolution between Xbox One and Project Scorpio.
Microsoft has gone on record multiple times to state that 'nobody gets left behind' with Project Scorpio, meaning that the new console will not have any Scorpio-exclusive Xbox games. Instead, developers can make separate graphics tiers for both the Xbox One consoles and Project Scorpio. In theory at least, games on Scorpio will look far better, have higher resolution and more vivid special effects than their Xbox One counterparts, but will still function on both.
With Scorpio and Sony's PlayStation 4 Neo, the console cycle is becoming smartphone-like, allowing people to upgrade when they see fit. The software they already own will be able to travel with them as they upgrade.
When it comes to the finer details of Project Scorpio, we know very little. It will be powerful enough to render games at 4K resolution, and power 'high-quality VR experiences' – although we have no idea whether Microsoft is working on its own headset, or will simply partner up with HTC Vive or Oculus Rift. Only time will tell!
Xbox Live set to get Clubs, Looking for Group and Arena features
Xbox Live will pick up a host of new features in the near future with the aim of making the platform more social.
Clubs will allow players to create groups with shared gaming goals in mind. You'll be able to tag your Clubs with specific features such as "no swearing", for example, to help you find the players you want. If accepted into the Club, members will gain access to a dedicated chatroom, activity feed, clip showcase, and Looking For Group ads.
Looking For Group allows players to post ads either within their Clubs or to Xbox Live en masse to find like-minded gamers for specific reasons. Need an extra raid member for Destiny? Looking to improve Killer Instinct skills? Need help on a big Minecraft project? All types of ads will be supported, and like Clubs, you'll be able to tag the ads with specific conditions. Both Clubs and LFG will get dedicated tabs on relevant title's game hubs, allowing players to easily find the content they want.
Arena will allow eSports organizations to create tournaments around specific games. Developers will be able to share those tournaments to people following their game hubs, and the competition pages list the rules, prizes, and entry conditions. Upon joining a tournament, you'll be given a countdown on the top left-hand side of the dashboard, in addition to notifications on the Xbox apps for Windows 10 devices, Android, and iOS. Once it's time to battle, you'll be given an actionable notification that pulls you straight into the game with your opponent. Tournament pages show each bracket through to the winner, in addition to game clips and screen shots associated with the matches.
The above features join anniversary updates such as background music playback and Cortana currently in development for the Summer. Clubs, LFG, and Arena should be available by the end of 2017. For more detail, be sure to check out my behind the scenes look at the newest features.
Microsoft reveals new game trailers
Microsoft unveiled an ocean of new game trailers, although the vast majority were titles we already knew were coming. Microsoft also announced that all future first party games would be part of the "Xbox Play Anywhere" program, which allows players to buy the game once and use it on both Xbox and Windows 10 PCs with capable hardware. Save files and purchases will carry between versions too, synchronized seamlessly via Xbox Live. Many games, such as Scalebound and Gears of War 4 will feature cross-platform co-operative play.
Bethesda unveils a Prey reboot, Skyrim remaster and more!
Bethesda announced Quake Champions, which is a class-based arena shooter looked set to take on the likes of Overwatch and Lawbreakers.
Elder Scrolls Legends is a competitive card game similar to the likes of Hearthstone, and Bethesda gave us a closer look.
Fallout 4 is set to receive more DLC features.
Elder Scrolls V: Skyrim is being remastered in HD for Xbox One, PS4 and PC.
New Wolfenstein was teased in the middle of the Quake Champions trailer.
Prey has been rebooted, and it's looking rather fantastic.
Dishonored 2 picked up a fresh trailer as well and looks set to take the supernatural stealth 'em up to all new heights.
EA shows off Titanfall 2, Battlefield 1 and more
EA revealed Titanfall 2 in full, complete with a full cinematic single player campaign and far more ambitious multiplayer.
FIFA 2017 was shown off, now running on DICE's Frostbite engine.
Mass Effect Andromeda broke cover with a brief but intriguing trailer.
EA Originals will see the company working with smaller developers to bring games to the big screen, in comparable deals to Unravel.
Star Wars games were teased, but very little was actually shown.
Battlefield 1 stole the show, with its BFBC2-like destruction and new combat features, wrapped in an authentic WW1 atmosphere. I was lucky enough to go hands-on with Battlefield 1, so stay tuned for some impressions.
Ubisoft gives us a look at Watch Dogs 2, For Honor and more
Ghost Recon Wildlands received an all new gameplay walkthrough trailer.
South Park: The Fractured But Whole received new trailers and information. It's based on the Coon and Friends story arc and parodies the battle between Marvel and DC comics.
The Division's upcoming expansions were teased. The next is titled 'Underground', and gives players a new level cap. After that is 'Survival', although details on that are scant.
Watch Dogs 2 was given a full walk through, showing off the game's more light-hearted approach. Ubisoft has also noted you can do a completely non-lethal stealth playthrough.
For Honor, Ubisoft's visceral melee combat, title received two trailers. They detail the game's single player campaign, and it looks great.
Everything else!
While it'd be impossible to round up everything that happened at E3 this year, here's some assorted highlights from beyond the big conferences.
ICYMI - Some of our biggest E3 2016 features and interviews!
Microsoft considered launching an upgraded Xbox One this year
Phil Spencer says full Xbox One keyboard and mouse support is still 'months' away
Giveaway - Xbox One Official Stereo Headset
To celebrate the end of the E3 proceedings, we're giving away an official Xbox One Stereo Headset!
The headset plugs into the standard Xbox One controller and is a major upgrade from the basic monopiece headset that comes with the console. If you're looking to get into the world of dedicated Xbox One headsets, this is a great entry point. The headset comes with a 3.5mm jack and works on both Xbox One and PC, and can also be used to issue voice commands to Cortana, who is on her with with the anniversary update.
Win an Xbox One Stereo Headset from Windows Central
And that's a wrap!
E3 2016 probably wasn't one for the history books, but Microsoft announced a lot of exciting stuff nonetheless. Project Scorpio might be over a year away, but the beastly console has put Sony on the defensive. Microsoft's pro-consumer attitude towards Xbox game purchases, allowing Xbox owners to take their games between console and PC with a single license is an excellent move as well, and rewards people for choosing the Windows 10 ecosystem.
There are still plenty of unanswered questions, and Sony has plenty of time to respond to Project Scorpio, and the prospects of losing their pole position in the graphical power narrative. Also some critics have suggested that many potential Xbox customers will side step the Xbox One S and wait it out for the Scorpio in 2017, with others suggesting that Microsoft's 'Xbox Play Anywhere' approach removes the case for buying Xbox completely, favoring PC.
What ever the future may hold for the console industry, Microsoft has made the first strike as we look set to leave the generational cycle behind forever.
What was your favorite E3 announcement? Will you buy an Xbox One S or wait for Project Scorpio? Let us know below!
Get the Windows Central Newsletter
All the latest news, reviews, and guides for Windows and Xbox diehards.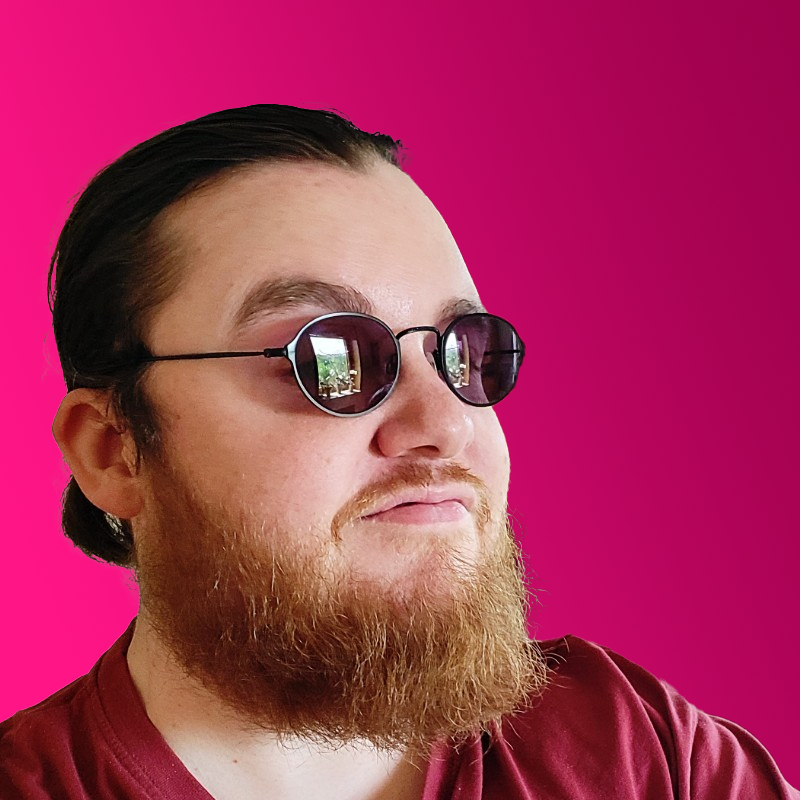 Jez Corden a Managing Editor at Windows Central, focusing primarily on all things Xbox and gaming. Jez is known for breaking exclusive news and analysis as relates to the Microsoft ecosystem while being powered by caffeine. Follow on Twitter @JezCorden and listen to his Xbox Two podcast, all about, you guessed it, Xbox!