This Week in Xbox - Gears 4's visuals, The Division skill calculator, Bethesda's future
This week we're looking at comments on Gears of War 4's visuals, graphical upgrades for Killer Instinct in Season 3, The Division's talent options, D.I.C.E. awards and more!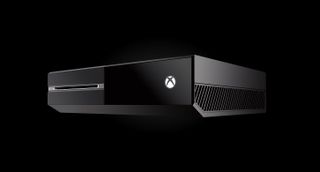 We're also giving away a digital copy of Unravel to one lucky commenter! Simply leave a reply and join the discussion for a chance to win.
Every week, I collect some of the biggest Xbox news, rumors and talking points into one handy post every weekend. You can also rely on this weekly column to catch up with all the latest game releases.
Welcome to the latest edition of This Week in Xbox One News.
Gears of War 4 set to be a 'graphical showcase' for the Xbox One
Gears of War studio head Rod Fergusson joined The Official Xbox Magazine to discuss Gears of War 4, set to feature in OXM's March 2016 issue. Rod Fergusson hailed the lessons Microsoft's internal Gears studio — The Coalition — learned while working on Gears of War: Ultimate Edition, and how 60 frames per second boosts the multiplayer experience.
As reported by Nerdleaks.com, Rod Fergusson noted how Halo 5: Guardians set standards for visuals on the Xbox One, hoping that Gears of War 4 can achieve similar results:
Microsoft purchased the rights to Gears of War back in 2014, and various key personnel from Epic Games jumped ship to work on the series' next installment. Gears of War 4 will utilize Unreal Engine 4 to produce its visuals, which have already been shown off in the trailer above, taken from last year's E3.
Gears of War 4 is expected to land in Fall, 2016, and those who purchased Gears of War: Ultimate Edition copies have guaranteed access to the upcoming multiplayer beta.
Killer Instinct will receive improved graphics with Season 3
Speaking of graphics, Killer Instinct's upcoming Season 3 update will improve the game's visuals in various ways. Microsoft's in-house fighter has already seen graphical improvements over the years, from resolution bumps to texture tweaks, but Season 3 will introduce even more features as detailed via the official Killer Instinct website:
Killer Instinct Season 3 will bring a ton of new characters, features and other improvements, but most importantly a PC version, available via the Windows 10 Store complete with cross-platform play and DLC purchases. Adding a PC version should give the fighting game a large boost, as it goes head to head with the PS4/PC exclusive Street Fighter V, Mortal Kombat X and various other fighting games set to launch in the coming months.
The Division's 24 talents detailed in new video, skills calculator now available
YouTube gaming aficionado Arekkz has released a detailed video explaining just how The Division's talent system works, ahead of the game's March 8th launch.
The Division is very much an RPG, allowing you to customize your playstyle using talents and skills out of combat. As you progress the game's story, you'll unlock both skills and passive talents that trigger effects when certain conditions are met. You can equip four talents at any one time, and there's no limit on which types you can choose from — you could pick talents from across all three trees, or stick entirely to a single one. Medical talents and skills improve your ability to play a healing/support role; tech generally improves your offensive capabilities, and security increases your defensive abilities and mobility on the battlefield.
If you want to get a better look at The Division's skills, talents, and perks, as noted by Arekkz, reddit user Miodec has created a detailed interactive skill calculator, using information taken directly from the game. If you're planning on picking up The Division, it might be worth a bookmark.
The Division launches on March 8th, 2016 for Xbox One, PC, and PS4, and Xbox One owners will get 30 days early access to the game's DLC.
Elite Dangerous fleet gives us a glimpse at the center of the galaxy
Elite Dangerous is a futuristic space simulator, available on consoles exclusively for Xbox One. Elite Dangerous' players share the same servers, and the game uses instancing to prevent groups from negatively impact the game's stability. The self-styled Distant Worlds expedition was able to gather over 50 commanders at the location of Sagittarius A*, widely expected to be the real-world location of a supermassive black hole. The result is this stunning video, showing how faithful Frontier Developments have been when it comes to creating their scientific 1:1 scale simulation of our galaxy.
The Distant Worlds expedition is ambitiously attempting to travel a cross section of the Milky Way, surveying planets as they go. You can check out a detailed plan of their journey on the official Elite Dangerous forums here.
Elite Dangerous for Xbox One is expected to receive the Horizons expansion season sometime before Q4, 2016, bringing with it planetary landings and much more.
Ori and the Blind Forest cleans up at the D.I.C.E. Awards; Todd Howard teases future Bethesda projects
This past week saw the 19th annual D.I.C.E. award ceremony, which took place in Las Vegas. The D.I.C.E. (Design, Innovate, Communicate, Entertain) Summit honors the achievements of the video game industry and its key figures, and Microsoft Studios' published titles took home several prizes.
Ori and the Blind Forest took home prizes for Outstanding Achievements in Art Direction, Music, and Animation while Rise of the Tomb Raider's Lara Croft took home a prize for Outstanding Achievement in Character. Additionally, Forza Motorsport 6 beat out Need for Speed and Project Cars for Racing Game of the Year.
Fallout 4 took the prize for Game of the Year, beating Ori and the Blind Forest, Rise of the Tomb Raider, The Witcher 3: Wild Hunt and the PS4 exclusive Bloodborne. D.I.C.E. also honored Hideo Kojima with an induction into the Hall of Fame, and Super Mario Bros. creator Shigeru Miyamoto with a Lifetime Achievement Award. Head over to GameSpot for the full list of awards and nominees.
During the D.I.C.E. Summit, Bethesda's Todd Howard teased what's next for the studio behind The Elder Scrolls and Fallout:
Not much to go on, but it is (hopefully) inevitable that at least one of those projects includes Elder Scrolls VI.
Giveaway – Digital copy of Unravel for Xbox One
Unravel stole the show at last year's EA E3 briefing, and here's your chance to let it steal your heart on Xbox One! Unravel is a high-quality physics platformer, complete with detailed 3D backdrops and increasingly complex puzzles. You'll guide Yarny, a magical creature made of string on an adventure to recover memories of the past.
One lucky commenter (chosen at random) will receive a digital key for the Xbox One version of Unravel!
The winner was MatsPers!
ICYMI - Some of Windows Central's biggest Xbox articles of the week
Quantum Break goes gold over a month before its April Xbox One-Windows 10 release
Just Cause 3 flies into the future with the Sky Fortress expansion
New Xbox One game releases for the week ending February 21st, 2016
Wondershot - Action & Adventure, Family, Other - Leikir Studio
"Wondershot is a local multiplayer battle arena! You have only one ammo and one life to defeat your opponent. If you miss your shot, your ammo will be lost on the map and you need to pick it up without dying. You can play 1 to 4 players. Each round, your weapon changes and the map does too."
Lords of the Fallen Digital Complete Edition - Role Playing - CI Games, Deck 13
"Plunge into the new Digital Complete Edition of Lords of the Fallen! Master the Challenge in the Ancient Labyrinth expansion containing a new location, loot and enemies led by a powerful new Lord."
Rocket League - Sports & Recreation - Psyonix
"Soccer meets driving once again in the award-winning, physics-based multiplayer-focused sequel to Supersonic Acrobatic Rocket-Powered Battle-Cars! Choose a variety of high-flying vehicles equipped with huge rocket boosters to score amazing aerial goals and pull off incredible, game-changing saves!"
Layers of Fear - Action & Adventure, Horror - Aspyr Media
"You take another drink as the canvas looms in front of you. A light flickers dimly in the corner. You've created countless pieces of art, but never anything like…this. Why haven't you done this before? It seems so obvious in retrospect. Your friends, critics, business partners—soon, they'll all see. But something's still missing…"
Mitsurugi Kamui Hikae - Action & Adventure - ZENITH BLUE
"High school girls + Japanese swords! Enter the arena, take on a swarm of enemies and leave none standing in this action-fuelled indie game. Collect skill points to upgrade your techniques and confront even greater foes."
Pixel Piracy - Strategy & Simulation - 505 Games
"Presented by the creators of TERRARIA. Lead the life of a pirate captain in this open world sim! Recruit a crew, outfit them, customize your ship and set sail on the open seas! There you'll use any combination of aggression, diversion and trade to become the most infamous pirate crew of the seven seas!"
And that's a wrap!
This week we've been addicted to Rocket League, The Flame In The Flood and Far Cry Primal in equal measure. January through to April is typically regarded as a slow period for games, but between the titles mentioned earlier, Oxenfree, Unravel, Plants Vs. Zombies Garden Warfare 2, The Division, Dying Light: The Following, Hitman and Quantum Break, Q1-2 2016 already looks set to buck the trend.
As always, join the discussion in the comments for a chance to win this week's giveaway, and check out our Xbox, Windows, and Microsoft OneCast show over here, with a new episode every week!
Get the Windows Central Newsletter
All the latest news, reviews, and guides for Windows and Xbox diehards.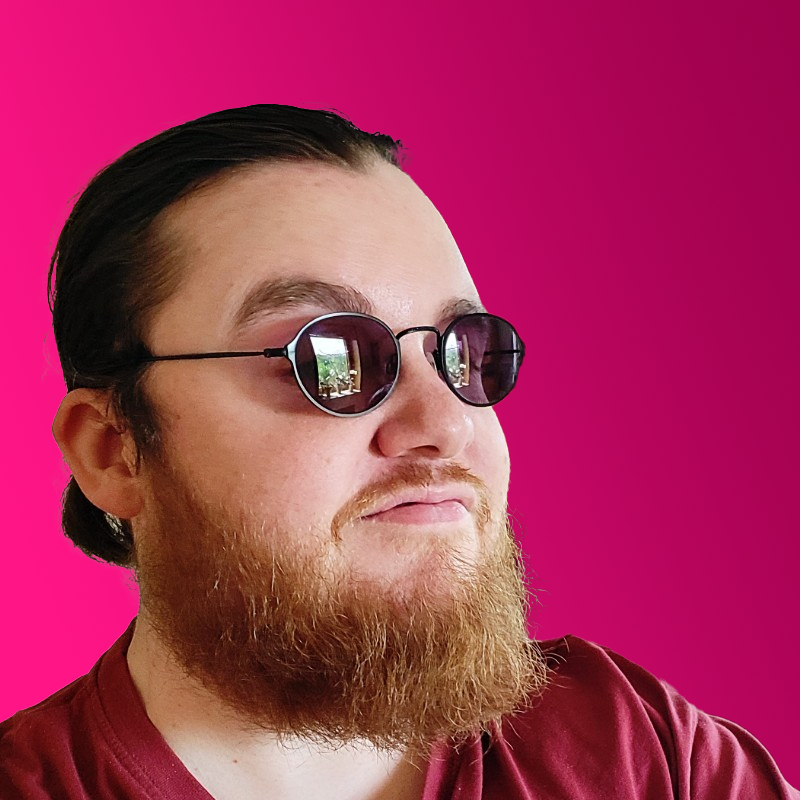 Jez Corden a Managing Editor at Windows Central, focusing primarily on all things Xbox and gaming. Jez is known for breaking exclusive news and analysis as relates to the Microsoft ecosystem while being powered by caffeine. Follow on Twitter @JezCorden and listen to his Xbox Two podcast, all about, you guessed it, Xbox!