This Week in Xbox One News - Battlefront tweaked, The Division details, next OS update
This week we're looking at Star Wars Battlefront tweaks, the next Xbox One updates, new details on The Division, a battle involving 1000 Fallout Deathclaws, and more!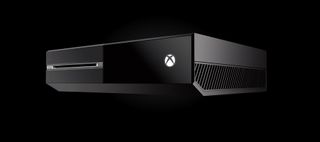 Welcome to our weekly ICYMI for Xbox news!
We'll still be posting major Xbox announcements in the main feed. However, I'll be collecting some of the more nuanced news, rumors and talking points into one handy post every weekend. You can also rely on this weekly column to keep up to date with all the latest game releases too.
So without further ado, here's the latest edition of This Week in Xbox One News.
Next big Xbox One update will be in February
Last week, Microsoft delivered the New Xbox One Experience dashboard update to the general public. The update contained a more intuitive design, a fresh guide menu, improved load times and Xbox 360 backwards compatibility. Mike Ybarra and the Xbox platform team aren't satisfied, though, as they're already making plans for future updates.
Speaking to Major Nelson on his official podcast, Mike stated that the engineering team have already begun discussing how the next Xbox feature update will look. He explained that the next Xbox updates will arrive in February 2016 to ensure the console's OS remains stable over the holiday period.
During the podcast, Mike Ybarra also discussed Xbox One's backwards compatibility. Phil Spencer tasked a team to work on a solution for the feature, given its popularity on the Xbox One's UserVoice page. After a six-month investigation, Microsoft's engineers began to uncover a way to emulate the Xbox 360 hardware within the Xbox One, despite the physical differences.
If you haven't read it already, Mike Ybarra offered some hints as to what future Xbox One updates may contain in our recent interview. Don't forget to check out Major Nelson's podcast over here.
Xbox take a jab at Sony over backwards compatibility, Phil Spencer touts "deep" selection of games incoming
Speaking of backwards compatibility, Xbox UK appear to have taken a jab at Sony in a video showcasing backwards compatibility. A couple of years ago, Sony infamously trolled Microsoft for its now removed disc restrictions with a sarcastic instructional video. Xbox UK produced a similar video, during which they ask, "why pay for games you already own?", likely referencing Sony's questionably priced Playstation Now streaming service. I see what you did there, Xbox UK.
Additionally, Phil Spencer recently took to Twitter to reiterate that Microsoft has a large list of upcoming backwards compatible - beyond the 104 currently available.
A quick perusal of the UserVoice page reveals Elder Scrolls V: Skyrim, Red Dead Redemption and various Call of Duty games to be among the most requested titles. We know that Bethesda is on board with Fallout 3, 2K Games are bringing Bioshock - whose parent company also owns Rockstar Games, the powerhouse behind Red Dead Redemption and Grand Theft Auto. Despite speculation to the contrary, Activision has also pledged their support with Call of Duty: Black Ops, indicating that other titles in their back catalog might arrive as well.
What games would you like to see the most? I'm all about Mass Effect. Speaking of which...
EA might be bringing its Xbox 360 library to Xbox One via EA Access
Microsoft headlined Xbox One backwards compatibility with the Xbox 360 game Mass Effect, a game in one of EA's most prominent franchises. The first game, however, was published by Microsoft Studios, prior to EA's purchase of its developer - Bioware. I'm speculating, but it seems that Mass Effect 1's X360 publishing rights made it easier for Microsoft to include the game in the first wave of backwards compatible titles. However, many fans were disappointed by the absence of the EA-published Mass Effects, 2 and 3.
Part of the issue with Mass Effect 2 and 3 is the multiple-disc format the games come in, but that shouldn't affect digital versions. EA are on board with the program, though, having bought Mirror's Edge to the platform already. Rather than throwing their entire back catalog at Microsoft, EA might be taking a more considered approach for its wider portfolio. In a Twitter exchange (via ICXM), EA said it was considering bringing its Xbox 360 titles to the Xbox One via EA Access:
EA Access is already a highly regarded for its value, delivering exclusive early access demos, tons of free games and other discounts. Were it to add its Xbox 360 back catalog as well, I suspect subscription numbers will only increase further.
Star Wars: Battlefront balance tweaks outlined
Speaking of EA, Star Wars: Battlefront is nearly here! Battlefront's developer, DICE, recently took to its official blog to detail some of the balance tweaks made to the game since its open beta a few weeks ago:
I'm happy to see tweaks to the spawning system, which led to battles devolving into spawn-camping shooting galleries. The addition of bullet drop to certain weapons and weak points on Imperial walkers should add a layer of complexity I felt the game was sorely lacking. What do you think of the changes?
Star Wars Battlefront launches on PS4, Xbox One and PC on November 17th, 2015.
Tom Clancy's: The Division picks up new details thanks to new Q&A session
Ubisoft recently hosted a new Q&A session for their upcoming multiplayer RPG-shooter hybrid, The Division. The Division pits players in an abandoned New York City following a global pandemic that threatened to wipe out civilization. The game features quasi-MMO elements such as asynchronous multiplayer, players can either work together or compete for survival, and even betray each other to further their own goals.
Ubisoft answered a raft of fan questions in the video (often via Surface), which I'll summarise here:
Player skills, such as healing abilities or offensive abilities are assigned to the right and left bumpers. You can only have two active skills at a time, but you can swap out any that you've unlocked at whim via the game's menu. Doing so in combat isn't "recommended", but seems possible.
Weapons can be customised with scopes, muzzles, new magazines and other attachments, but also have a cosmetic slot for changing the paint job or pattern.
You can access four independent character slots.
You can customize your appearance, including hats.
The Division has suffered multiple delays, but it looks both ambitious and promising in equal measure. I saw the game running live on a Xbox One at 2014's Gamescom convention, and even in that early build I was intensely impressed (particularly by the sadly cancelled companion app). Are you interested in The Division? Let us know below.
The Division launches on March 8th, 2016, for Xbox One, PS4 and PC.
Fallout fun - check out this NPC battle featuring 1000 Deathclaws
Fallout 4 has already cleaned up shop, shipping 12 million copies worth a whopping $750 million dollars. As expected, Fallout 4 videos are hitting YouTube thick and fast. Gameplay, game guides, those familiar (but hilarious) glitches, but there's also some awesome NPC battles. The best I've seen so far comes from Cosmic Contrarian, linked above, whose beastly PC pitched 100 Brotherhood of Steel knights against 1000 Deathclaws.
I'd really like to see what 100 knights vs. 10000 ghouls would look like, but I'm not sure what kind of crazy setup you'd need to accommodate such a blood bath!
ICYMI - Some of Windows Central's biggest Xbox articles of the week
Buy an Xbox One hardware bundle and get an additional free game until Nov. 21
U.S. Xbox One sales outpace PS4 in October
Official Xbox One Chatpad now on sale at Microsoft Store for $35
New Xbox One game releases for the week ending November 15th, 2015
Gems of War (opens in new tab) - Puzzle - 505 Games
"From the creators of Puzzle Quest, play the new Puzzle/RPG/Strategy mash-up, GEMS OF WAR! Battle against epic bosses or other players. In Gems of War, you battle your foes not just with swords and sorcery, but with a puzzle board!"
Fallout 4 (opens in new tab) - RPG / Shooter- Bethesda Studios
"Bethesda Game Studios, the award-winning creators of Fallout 3 and The Elder Scrolls V: Skyrim, welcome you to the world of Fallout 4 - their most ambitious game ever, and the next generation of open-world gaming."
Rise of the Tomb Raider (opens in new tab) - Action & Adventure- Crystal Dynamics
"Featuring epic, high-octane action moments set in the most beautifully hostile environments on Earth, Rise of the Tomb Raider delivers a cinematic survival action adventure where you will join Lara Croft on her first tomb raiding expedition."
And that's a wrap!
This week, like millions of others, I've been fully immersed in the ruined world of Fallout 4. Hopelessly addicted, scavenging building supplies, creating forts everywhere, sneaking through skeletal buildings, stomping feral ghouls, wielding a pistol in one hand and a Pip-Boy 3000 in the other - I can't get enough.
I think it's a bit of a shame that Rise of the Tomb Raider had to share a launch window with Fallout 4 this week. Rise is a tremendous game, but I think it's fair to speculate that it'll be overshadowed by the radioactive might of Fallout 4 for quite some time.
What games have you guys been playing this week?
Windows Central Newsletter
Get the best of Windows Central in your inbox, every day!
Jez Corden a Managing Editor at Windows Central, focusing primarily on all things Xbox and gaming. Jez is known for breaking exclusive news and analysis as relates to the Microsoft ecosystem while being powered by caffeine. Follow on Twitter @JezCorden and listen to his Xbox Two podcast, all about, you guessed it, Xbox!
Hope the February update tweaks the UI of the Xbox. On the old dashboard you could see your last played apps/games, your friends (who was online and what they were doing) and a couple of pins... All without pressing a single button. Now, on the home screen, all i see is the last thing i did and one recent app/game. Regression if you ask me. Anyone else trying to get used to it? Can anyone tell me what they think has improved?

I like that party, friends, messages are always up and running. Load times were terrible in the OXOE. Things "seem faster"

Blank spaces where ads are supposed to be

I like the new dashboard. Time are a changing.

i see only one thing being positive with the new update, that viewing recorded videos now often showing higher quality in fullscreen then before....otherwise mostly thing the new dashboard is a huge regression and is missing a lot of features i used every day for instance like you mentioned "last played apps/games, your friends (who was online and what they were doing) " Also missing the leaderboard of achievements, also visable without almost touching any key before, now it does not even exist they also removed "upload" or renamed it to Game DVR .... saying "Xbox go to Upload" flowed much better then saying "Xbox go to Game DVR" in my opinion, at least the voice commands could still respond to "upload" just start game DVR instead. going to the bottom of a list to get to all apps and games is just annoying as well.. proves that Games is the last thing on their mind .. much more important seems to be media and social media features I don't know anyone asked for .. They also messed up the store, what it needed was categories to make it easier to find things, now instead they have made it even harder. and they still have not removed the annoying language lock, something actual people really is asking for .. over 7000+ votes and no response at all from Microsoft or the Xbox team .. not even when asking multiple of them on Twitter.. https://xbox.uservoice.com/forums/253802-home-settings/suggestions/60288...

Yea why on earth are games at the bottom of the list! I see they made room for adverts though at the side of the screen, thanks Microsoft.

The ad space was always there, it's just that it wasn't intrusive enough to warrant your eyeballs, so they removed the "snap" feature (which, if you use it now be warned the main app no longer resizes at all so hope that 1/5 of the screen isn't important), the games and apps tile, and the "disc" tile (which they can remove now, it's ok), in order to double the ad space. Guess what? You're noticing the ads now! #MissionAccomplished! /s

I agree. The new dashboard home screen is a step back. I like the new "double tap Xbox button" menu (what is that menu called?), that is an improvement. However the UI took a hit in usability. Just like you said, why is the last thing I did taking up so much of the screen now (do they think I don't remember, or it needs to be SO BIG)? And only one most recent app/game (that might have 3 or 4 pretty useless jump menu items)? Used to be you could see so much more and then some. For better or worse I have the kinect so I just use voice commands for getting into any game/app/option (button inputs 0, number of screens to reach goal, 0).

You can still see what people have played that can be turned off if you can't see it Posted via the Windows Central App for Android

Much like Halo 5, I honestly can't quite grasp the hype around Fallout 4. Nothing from what I've seen from it makes me say "OMG, I really want to play this!". Nothing. So I've been enjoying myself playing Assassin's Creed Syndicate. The lack of multiplayer features just makes the game SO much more fun and enjoyable than Unity that I really hope Ubisoft cuts multiplayer from every single AC game henceforth. I'll be turning my attention to Rise of the Tomb Raider once I'm done with ACS. As for the next big XBone update...I do hope it's in February and I do hope it fixes a lot of the horrible UI decisions made on the "NXOE". Well, and other things like the TV integration 'cause the connection the XBone makes to the cable box became much worse. Adding music to the background would be nice as long as it doesn't require an Xbox Music pass to do it.

My feelings are completely opposite, for some reason I'm really enjoying the continuation and expansion of the Master Chief story in Halo 5. Fallout 4 just looks massive and dauntingly diverse and I can't wait to get into it over Christmas. The thought of Assassins Creed just leaves me cold, I just can't bring myself to do it again. As for the NXOE so far so good, the navigation is streamlined and all my games are a trigger press away rather than flicking down or to the left. From general feedback I've heard how snap/unsnap needs some refinement. Also when did Xbone become easier to write than XB1? Don't see many people write PSfour.

Because people are still trying to force this "X-Bone" nickname for it, despite it not sticking. I remember back in 2013 how stupid it sounded, and you're completely right, "XB1" is easier to say, takes less time to type, and looks like an actual short form for the unit. Also, I laughed at "PSfour" lol

It's a matter of taste as always. I simply can't bring myself to care at all for the Halo franchise (and I did try it btw). Same for Fallout 4 though I haven't tried that one. It's probably because I couldn't care less for post-apocaliptic or futuristic settings. The only game you'll probably find me playing in space is anything Star Wars related. But it stops there. It's just not my type of game. And for FPS, I still prefer CoD & Co (although, honestly, I lost the interest in CoD the moment they left WWII scenarios). As for XBone...to me, it's easier to write that than to go to numbers on the keyboard. I seldom use the number row on top (I favour the number pad) so my fingers flow automatically through the letters on the keyboard without having to look. If I went to write XB1, I would actually have to stop to put in the 1. So there's my reason. And no, unlike what some people think, it's not to try and "force the X-Bone nickname". Mainly because I never pronounce it neither XBone nor XB1. When I pronounce the name, I say "Xbox One". Because only idiots speak through abreviations. When it comes to writing, you already have my personal answer.

It depends on the type of games you like to play... did you ever play Fallout 3 or Skyrim? To me they're great games because I enjoy exploring every nook and cranny of the worlds. I've put hundreds of hours into both of them... and will likely do so in F4 when I get around to buying it (which might be this week if I pick up an Xbox One). I do enjoy the Assassin's Creed games but I stopped buying them after Revelations... although I do own Black Flag as it was free with GWG. I will pick up the others when they're in the bargain bin or Steam sale, as I have far too many other games to play so paying full-price for it to sit on my shelf is silly. Actually, I remember why I didn't buy AC3 - it was because they released the game with an extra season pass, so I decided to wait for the GOTY edition instead of paying twice.

No. The point is there is no option to play music in the background while playing an Xbox game. It's lame. It's a feature that should be standard.

Hoping Cortana arrives in the Feb update.

Looking forward to getting Cortana in a preview build before then and helping to make sure the feature is working well by the Feb launch (Hopefully that's when it goes public)

Cortana is available but she isn't at her best ability's just yet but she is there. She still understands the basic gestures Posted via the Windows Central App for Android

Bought Rise of the Tomb Raider. Can't get enough!

I don't get how they dumb so much time and energy into Xbox but never did for windows phone

That's a load of shit and you know it. wp 7.. 7.5. 8. 8.1 now 10 it's non stop improvments!

Not to mention different departments, and the money they make from Xbox probably helps offset the losses they suffer from Windows Phone. Moot point.

So you're saying that the Xbox division should focus on making Windows phones which clearly is a job for Windows hardware/software division?
Seems legit

Because the Xbox name is inbetween number 1 or 2 gaming consoles in the world. A MAJOR part of the home gaming/media market. Windows Phone is lucky to have 3.5% in the global market. In buiness if you hold a higher market share in one product, your better off investing your money in that one because you will get the LARGEST return of money on it... It's really busness basics.... Put money where you can make more money. And for the record, when WP 7 hit, they DUMPPED tons of money in getting the TOP 10 apps with BILLIONS of promotion and the Nokia purchace. After all that, hanging at 3.5% in a global share, it's not doing what was expected... ...

Whats sad is ea's killed most xbl support(which ea had a tendency of adding multiplayer achievements to) for their 360 titles from the 1st few years of 360s life sure some are sports titles that are yearly updated but the rest are unique in their ip. Id rather see them port ps1,2 titles that they published only on those consoles.
It's nice ms didn't leave chance to screw up consoles like last year as I was 1 who had retail bug last holiday what a waste was buying fh2 when they couldn't permanently fix this bug

I've said it before and I'll say it again. The Xbox One dashboard needs 2 mode options. Gaming mode and Media mode. Some of us don't care about online Xbox Live friends too much, but use the Xbox as the hub for their home theater.

Same. Don't care for friends list or what they're doing. Would love the options you mentioned. I don't even game much on my X1, it's mainly a home theatre hub the way I use it now.

I agree, but in a different way. I think we should be able to "Pin" what we want to the home screen. I know we have pins that we can easily access, but it'd be cool if we could activate or deactivate what we want by choice on the home screen. Kind of like being able to craft our own media/gaming modes.

The Division... No companion app? I will not buy it now.

Hmmmm....Rise of the Tomb Raider or Fallout 4.... Fallout 4 looks great but, I had to go for Tomb Raider. After a screw up from the place I ordered it, I canceled the order and ordered from another place, should have it mid week in time for next weekened's game play. Maybe I'll grab Fallout 4 at a later point depending on my back log of games...

This new software is very "meh" for most things, and a backwards step for most others. Like someone noted above, on the main screen now instead of seeing several things now I just see one gigantic thing. Thanks xbox for having a giant DRAGON AGE thing in my face when I boot it up. Guess I'll scroll down a bit to get to netflix. The system freezes when pushing left to get to that menu. I don't use "community", this isn't facebook for me, it's an entertainment console. I hope that the live TV is still working smoothly, I just ordered an IR emitter and will be hooking it up. I'd hate to have it where when I finally buy into this "feed everything through the xbox" only to have it not work like it used to. I still see the option for "start live tv on power on" so hopefully it goes well. I'm planning on buying a second one for our bedroom to feed the TV through (as well as to use as a streaming device), so that'll be its only purpose there. Hope it works like before. And snapping is a real head scratcher. This function was seemless and quick before. So quick that I can't count how many times I accidentally snapped something when trying to take a screenshot. As I'm about to hook the TV through it I was looking forward to snapping the hockey game or what have you. I mean I'll still be able to, but they've added about 27 extra steps. I read that it was a massive job and that the devs have been working crazy long hours etc. And I feel terrible for them because this update is just so lackluster and a backwards step for most things. I feel like it might've been a george lucas situation where a few senior people set the course and people wouldn't/couldn't step up and say "um this makes no sense".

I don't understand this mentality at all, I use my Xbox One as an entertainment hub as well and find it easier to do most things. You snap just as quickly as before, either by saying "Xbox, snap this" or using the guide menu.

A lot of people seem to miss out on Kinect since they started selling the console without - Personally I'm really pleased I have Kinect with mine. Voice commands feel very natural by now (After having the Kinect 1 from it's launch) and I use it to launch most things. I think the new update is really nice. Not everybody is going to like it but there's many improvements. I use the TV Tuner for Freeview and since getting the NXOE Preview it's a joy to use - The original TV/OneGuide app was quite clunky but the now current experience is really smooth. The only thing I've found (slightly) harder to do using controller only is switching control between two snapped apps, but I'm sure there is a shortcut I'm missing rather than having to go down to the snap icon and then choose which app to give control to - Luckily I just use the voice command for switching control between the main and snapped app. I still recommend to everybody I can they should get the Kinect with the Xbox One but not sure how many bundles there are that still include it.

I called ME2 and ME3 on EA pass about 2 weeks ago....