Windows 10 build 14388 hits the Slow ring for PC and Mobile Insiders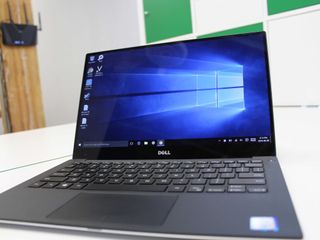 Fast ring Windows Insiders aren't the only ones due for an update today, as Microsoft has announced that Windows 10 build 14388 is now rolling out to the Slow ring on PC and Mobile. Originally released to the Fast ring earlier this week, build 14388 brings along a number of bug fixes for Insiders on both platforms.
To recap, here's a rundown of the fixes you can expect with this build:
For PC
We have updated the Store to version 11606.1001.39 with bug fixes.
We fixed an issue where Narrator keyboard shortcuts would not work after locking your PC and then logging back in and going to your desktop.
We fixed an issue where Narrator would not read the date and time under Settings > Time & language > Date & time.
We fixed a TPM driver crash that could result in the device bug-checking (bluescreen) and rebooting.
For Mobile
We have updated the Store to version 11606.1001.39 with bug fixes.
We fixed the issue causing the keyboard to not show up consistently for InPrivate mode on Microsoft Edge.
We fixed an issue that could result in an app getting into a state after being suspended where it would be unable to launch until rebooting the device.
There are also a number of known issues in this build, which you can check out in the full blog post. If you happen to be in the Insider Slow ring, be sure to give the latest release a download and let us know what you think in the comments!
Windows Central Newsletter
Get the best of Windows Central in your inbox, every day!
Dan Thorp-Lancaster is the former Editor-in-Chief of Windows Central. He began working with Windows Central, Android Central, and iMore as a news writer in 2014 and is obsessed with tech of all sorts. You can follow Dan on Twitter @DthorpL and Instagram @heyitsdtl.
This build runs like butter on my 640. I highly suggest jumping into the slow ring for anyone who hasn't already yet. Give Microsoft the telemetry they need to get out a great anniversary update for everyone.

14388 has been good on my 640, SP2, and Xbox One. Nice to see Win10 coming together literally.

Runs like butter on 640, slooow butter.

Maybe you need to reset your phone

Doesn't need to be reset, needs faster processor.

I have a 640 that's running really nice on the preview ring. Going to give the slow ring a shot just because of your comment thanks.

Slightly agree with you, but actually this build works peanut butter with jam

What is this slow and fast ring?

Works well :) battery definitely improved.

Have it on 950xl. Have seen some impressive battery life with that. Survives a day easily.

This includes also 4 previous builds which have been available only on fast ring until now. So the list of fixes is much longer. https://en.wikipedia.org/wiki/Windows_10_Mobile#Redstone Fixed an issue that could result in a stray focus rectangle becoming visible in certain apps, such as Groove or Cortana, after bringing up the keyboard. Fixed an issue where the aspect ratio of images on live tile wasn't preserved if they need to be shrunk, leading to them appearing stretched. We have improved battery performance for those who tend to quickly turn the screen on and off in order to look at the Lock screen. We fixed an issue in Microsoft Edge where zooming in and out of embedded maps could sometimes result in the map jumping to an unexpected location. We fixed an issue resulting in volume mute not working on certain devices, such as the Lumia 640, when playing YouTube videos that use the OPUS audio codec. We fixed an issue where if you are connected to a car via Bluetooth that supports it, tapping "End Call" on the car's console wouldn't work while an incoming text was being announced. We fixed an issue resulting in not being about to make Store purchases using mobile operator billing when using an Orange SIM. We fixed an issue resulting in Groove sometimes unexpectedly pausing music after music has manually been paused and resumed. We fixed an issue resulting in the keyboard sometimes outputting @ and € instead of "a" and "e" for certain languages in Windows Phone 8.1 apps. We fixed an issue resulting in many Windows Phone 8.1 games seeming to play in slow motion on certain devices, such as the Lumia 535. We fixed an issue where notifications received while the screen was off didn't take into consideration the proximity sensor, resulting in the screen turning on to display the notification while in pockets, potentially leading to accidental screen presses. We fixed an issue where Visual Voicemail setup wouldn't appear after hard resetting the device. We fixed an issue resulting in tiles pinned from within apps sometimes being blank and not falling back to show the app name within the tile. Also fixed an issue where "SIM 2" title was missing from pinned Messaging and Phone tiles for the second SIM. We fixed an issue resulting in incorrect Start screen scaling after switching from Continuum/Extended Desktop to Mirrored/Duplicated screen on devices with a non-default DPI. We fixed an issue resulting in there sometimes being a delay when showing the missed call count on the Phone app Live tile. You can open PDFs in Microsoft Edge and use touch to interact with the PDF (such as scrolling, pan or zoom) again without it constantly reloading the PDF. We have improved battery life for older devices, such as the Lumia 830, 930, and 1520. We fixed an issue where setting the SIM name on a dual SIM phone would sometimes fail. We have updated the Store to version 11606.1001.39 with bug fixes. We fixed the issue causing the keyboard to not show up consistently for InPrivate mode on Microsoft Edge. We fixed an issue that could result in an app getting into a state after being suspended where it would be unable to launch until rebooting the device.

In first ring i did not get get this build,even in slow ring,,,,what is fault? is it does not come in india? i download the 14385...

No updates for my phone Lumia 920 build 10586.498 insider fast, why

I'll give you 920 reasons why you wont get RS..

1. Its a 920. 2. Its a 920 3. Its a 920 . . . 918. Its a 920 919. Its a 920 920. Its a 920. I skipped a few my fingers were getting tired.

It does not matters but... Its -> It's Posted via the Windows Central App for Android

It does not matters, but . . . It does not matter.

Older Lumia's aren't supported for the RS builds man.

Downloading now on spoofed 920. :)

I have the same mobile how did u get this build my build is 10586.494

https://www.reddit.com/r/windowsphone/comments/4bmmiy/tutorial_for_insta...

Ive thought about doing it to my 920, but I just meh with it. 10586 is fine for the rest of its life.

10586 is fine but Redstone performs MUCH better on the 920, especially Edge! BUT, glance and manual brightness does not work. Also, I viewed the link you provided to Najeeb. Those instructions are a fairly bloated and some steps are totally unnecessary. All you need is access to the registry and change the values of "PhoneManufacturerModelName", "PhoneModelName" and "PhoneHardwareVariant" to an RS compatible phone. No need to rollback to 8.1 and interop unlock is not needed. And the discretion about Extras + Info and hard resetting has never prevented me from getting RS or continued updates. You just need to go back into the registry to re-spoof your phone after a hard reset. That's it!

please can you tell to solve my problem?

Give it time, I have a tablet that hasnt seen a update either, It can take a min. Chill.

but i didn't get 14388(slow & first) or 14390(first)

Just few days ago I came back to Production Build... .494 is awesome, everything runs very fine.... got used with App scaling issues, no much app crashes like before in .420(hated it) Will MS resolve the battery issues or we have to assume Windows 10 just consumes hell of a battery ? I feel no difference between Android, Windows mobiles in battery comparison.

I decided to go fast ring today. Anyone know how to force the wallet to update to 2.0? I still have the old version with no update available. US at&t 950.

I got this build two days ago on my 1520.

Ok I need to ask this is anyone else having screen glitchs and blackouts ??? And choosing light theme causes the start screen to be washed-out or pale ??? I have a L830 with latest w10 official build never had these issues on 8.1

See here https://www.windowscentral.com/e?link=https2F2Fcli... ...although it seems to have been fixed in at least the last few redstone fast ring builds.

Thanks man that's one of the issues hope they'll all get fixed soon

Does this build have the Dual Sim problem fixed? With the previous builds. After a reboot, turning on data would freeze the phone and required another reboot.

Cortana tile keeps freezing since I first installed Windows Mobile 10. And yet no build solved It. Is anyone having the same issue??? Lumia950xl

Oh God, Windows Central app just crashed and my whole comment is gone. Long story short, still not ready, some bugs really persist... Lumia 730 Hard Reseted before you ask

I wonder how good the battery life is on the 1520 with the 14388 build.

Traduction en français Posted via the Windows Central App for Android

So far so good, is it just me or does edge seems to be a lot faster?

so far..up to 18 hours battery life on my 1520, still have 15% till its discharge. I am fine with it...i downloaded it for the sake of my Ms band to get my notification centre out of error. It works once I downloaded this build.

Lumia 730 battery drain and sticking on data activation problem solved or not?

Does anyone else have a problem with cortana showing the wrong time on calendar events? I've screen shoted it and sent tickets to the feeback hub. Yes, my timezone is correct. My last soft reset time will change how far my time is off. I have had this problem for the last 10+ builds and the time discrepancy is always changing. Initially i thought it was just defaulting to seattle time, but sometimes its 2 hrs off, sometimes 11... ~ verizon icon AND windows 10 pc - east coast.

How is this build faring in a Lumia 1520??? Anyone who was in the release preview ring and directly upgraded to this build???

How is this build faring in a Lumia 1520??? Anyone who was in the release preview ring and directly upgraded to this build???

Running very smoothly on my 640 DS. Only problems keyboard sometimes covering text box and glance blinks one time after switching on.

My fb messenger freezes with this new build hmmm on my 1520.

I don't understand much but I'm on the insider preview and just got today build 10586.494 from 10586.456 and last march I was on build 14267.1004. I'm going crazy with this garbage.....

This is on my 950 dual sim, I'm in Mexico

Have been the facing an issue for the last 2-3 builds (even on .14388) on slow ring - my phone fails to register an incoming call but shows up as a missed call while the caller hears the phone ringing. At times there is a half ring (like a single beep, as if the caller hung up on the call midway), but the caller hears the phone ringing. Then there are other calls that come through as normal. Have reported this on Feedback Hub. Anybody else facing the same issue and is there a fix for this? (I use a Nokia Lumia 730 Dual SIM)