Windows 10 build 15007 for PC: Everything you need to know
By Mauro Huculak published
Here's a closer look at all the new features and changes on the Windows 10 build 15007 for PC.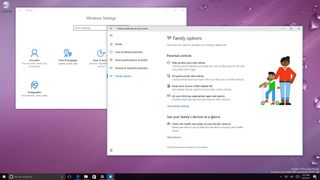 For the second time this week, Microsoft pushed another test preview of the Windows 10 Creators Update. On January 9th, the company released Windows 10 build 15002 with a huge number of new features and improvements, but it was only available for PCs enrolled in the Fast ring. Then on January 12th, just three days later, Microsoft began the rollout of the Windows 10 build 15007, but this time, the preview is available for PCs as well as for Mobile devices.
Windows 10 build 15007 isn't as big as build 15002 for PCs, but it includes a number of new improvements and features, including the ability to pick up where you left off using Cortana. There is an updated version of Microsoft Edge with some exciting new features. Windows Defender and Settings get a few tweaks, you can now enable Game Mode and a lot more.
While this release is available for both PC and Mobile, here we're going to be focusing on the PC version of Windows 10.
Here's everything you need to know about the most recent preview of Windows 10 for PC.
Windows 10 build 15007
Cortana
Cortana becomes more useful for users who have multiple devices. On Windows 10 build 15007, Cortana will start displaying links in Action Center to quickly resume working on an Office document or pick up where you left off on Microsoft Edge from another device.
For example, let's say that you're looking into a dinner recipe on your desktop computer in your home office. Instead of having to email the link to yourself, you can now simply grab your tablet in the kitchen, and Cortana will now display a link in Action Center to quickly get you back on that web page.
In addition, Cortana has received an update to make use of the new notification group introduced on build 15002 to make easier to differentiate the messages.
Microsoft Edge
On Windows 10 build 15002, Microsoft Edge introduced "Set these tabs aside," "Tabs you've set aside," and support for Jump List. Now on build 15007, the web browser is incorporating a few new improvements.
Sharing tabs is a new option that allows you to share a group of tabs using the new Windows Share experience.
If you want to share tabs, you'll first need to set at least one tab aside, then inside "Tabs you've set aside", click the menu button (...) next to Restore tabs, and select Share tabs. Once the Windows Share experience appears, click the app you want to use to share the tabs.
This updated version of Microsoft edge also let you click "Run" the download instead of saving it, and you can click the chevron icon on Save to select Save As.
Microsoft is also updating the web note-taking interface for the web browser too. On Windows 10 build 15007, you'll notice an updated version of the "Web Notes" feature on Microsoft Edge that aligns with the design of Windows Ink's Sketchpad and Screen Sketch.
On the settings page for Edge, the browser now adds a new "Import from another browser" button to help you quickly import your bookmarks, browsing history, saved passwords, and other data from another browser installed on your PC.
Finally, according to the company, Apps for Websites should now work as expected. This means that clicking on a link for a website that supports web-to-app linking should now open a page with its corresponding app.
Windows Defender Security Center
On Windows 10 build 15007, Microsoft is renaming the new Windows Defender dashboard to "Windows Defender Security Center," which it makes more sense as with the Creators Update, Windows Defender will be the hub not only to manage malware protection, but for security, device performance, and more.
In addition to the new name, Windows Defender Security Center includes a few new tweaks, including blue icons on the main page. Though, it's likely that this will change in future builds.
Device performance & health shows the last scan data, and "Refresh Windows" is no longer clickable to access the feature. You now have to click the Learn more or start a refresh link.
The related links on Firewall & network protection are now clickable, and they open specific Control Panel settings.
The Family options pages has also been slightly updated with a new background image.
In the bottom-left corner, you can now click the Settings (gear) button to open the Settings page for Windows Defender Security Center. This new page seems to be under development, but you can disable the option to stop receiving Windows Defender Antivirus summary notifications.
Settings
On this release, the Settings app is getting some additional tweaks.
Holographic
On Windows 10 build 15007, the Settings app now includes a new Holographic category, which still under development and only includes one section to control audio and speech for Windows Holographic.
According to the page description, in the Audio section, you can select which speakers and microphone your device should use when using VR. And under Speech, you can enable "Use speech recognition in Windows Holographic."
Themes
In the Themes page, nothing has changed, but Microsoft replaced the link to get new themes with an icon to open the Windows Store, which will work in future builds.
System
Windows Hello
Microsoft is introducing improvements for facial recognition using Windows Hello. On this new flight, Windows 10 improves the enrollment of Windows Hello with new visual guidance to track your face in real-time, improved progress indicator, and real-time feedback to quickly complete the setup process.
Game Mode
On the Windows 10 Creators Update, Microsoft will be adding "Game Mode," which is a new feature that allows traditional computers to behave more like a game console.
When a game is using Game Mode, Windows 10 will be able to control the CPU and GPU to allocate more resources to the game you're playing to improve performance.
On Windows 10 build 15007, you can now find an option to enable and disable Game Mode in the settings page for Game Bar (Windows key + G). However, it's not clear if the new feature actually works on this build, as Microsoft hasn't mentioned it in its release note.
In addition, the Game Bar also includes a new broadcast icon, which could be the button that you'll eventually use to start gameplay broadcasting on Beam.
Notifications
Starting with this release apps can send toast notifications with an inline progress bar, for things like download and exercise progress, and more. However, it's up to app developers to implement this new feature on their apps.
Bluetooth APIs
This is also the first preview including the new Bluetooth APIs that enable GATT Server, Bluetooth LE Peripheral role, and unpaired Bluetooth LE device connectivity.
Snipping Tool
The Snipping Tool on Windows 10 now allows you to take screen captures using only the keyboard.
Now you can open the tool, use the Alt + N keyboard shortcut to select the type of snip you intend to use. Then you can use the arrows buttons to move the cursor to one of the corners you're trying to snip, press Space or Enter to start selecting the capture area. After you have selected the area, press Space or Enter to complete the process. You can use this keyboard navigation with the new Windows key + Shift + S keyboard shortcut too.
Scrollbar
On Windows 10 build 15007, the scrollbar for Windows Store apps using the Windows 10 Creators Update SDK, including the Settings app, includes new improvements to make it available only when you need it while reducing the space it uses on the screen.
Wrapping things up
The Windows 10 build 15007 is a significant smaller update than build 15002, which released only a few days back. However, it's still a release with some welcome additions, but it's still not a recommended build anyone should install on their main computer.
During my short period testing the new preview, I have experienced the Settings app freezing quite often, I couldn't get Cortana to display links on Action Center to pick up where I left off from another PC, and even on different machines, I still can't access the Microsoft Edge settings page.
Alongside the new changes and features, Microsoft has published details on the new fixes and known issues for the latest preview of Windows 10.
What do you think about the new changes found on Windows 10 build 15007? Tell us in the comments below.
More Windows 10 resources
For more help articles, coverage, and answers on Windows 10, you can visit the following resources:
Windows 10 help, tips, and tricks
Mauro Huculak is technical writer for WindowsCentral.com. His primary focus is to write comprehensive how-tos to help users get the most out of Windows 10 and its many related technologies. He has an IT background with professional certifications from Microsoft, Cisco, and CompTIA, and he's a recognized member of the Microsoft MVP community.
It will not install on my Laptop even after doing all the usual resetting/maintenance etc. Laptop well and truly screwed now. Worst ever update?? Oh come on, someone at MS is taking the P--s. Sorry but this is ridiculous!

Not sure about the Desktop builds stability as it won't finish dowloading on a surface, however on mobile its a mess freezing and rebooting randomly on 930/950XL I would recommend holding off on mobile...

Same here on my 950xl so I did a hard reset. It is now working great for me... Pain to have to do though.

I had the same issue on my 950XL. Freezing/rebooting randomly. Just by sitting the phone idle it was rebooting every 5 minutes or so. Here is what I have done: 1. Created a backup (gladly the system didn't reboot while backup was in progress) 2. Hard Reset the phone via All Settings --> System --> About --> Reset your Phone 3. Once system came back, I logged in with My Microsoft Account and select to restore from the backup created on step 1.
Not a single freeze/hang/reboot for the last 20 hours....

Working flawlessly on my 950xl, I'm quite surprised and happy.

Same here. Although, about 50% of my apps restored, and for some reason the Windows 10 Facebook app will not install, says "not available" for my device. Very strange.

Works great on my Lumia 635. And on one of my desktops and it runs well on that way better than build 15002 which gave me problems only when I went into windows update screen to look for updates the window would auto close and wouldn't let me search.

Your 635? I am surprised it even installed. I thought 512 MB devices were not supported?

Maybe is a 1 gb model. I have one in my family

Mm mmm any chance u could check?

At least on my SP4, it works very good...

I don't know if it is just me and some problem on my PC but after 15002 and 15007 Microsoft Mahjung closes with no error message right after the ad. I had been playing the daily challenge every day up to the release of 15002 with no problem. Also the update took over 2:30 to get through the count from 0 - 100 please don't power down message.

Stuck at 0% downloading!!! HA HA HA HA Awesome!!!! Microsoft, you folks are doing a fine job... HA HA HA HA HA

That happened to me yesterday but eventually it went from 0% to Ready for Install (3 out 4 computers did that)

-CAV?? Continually Airing Vitriol

I have been trying constantly since it came out - cant get it to install. Hangs at 0% or 32% or 69%. never finishes.

It's always like this with the features update. Fast ring is there for this kind of thing. Let's bash the bugs!

mmmm... would not it be simpler Windows Security Center?

I was thinking more like Windows(R) Defender(TM) Security and Performance Hub Center, Professional Edition 2017 x64

15007 is one of the worst builds in recent releases. My 950XL is a mess now so there's no way in hell I'll be installing on my gaming laptop.

I've had the opposite experience, 15002 was crap on my desktop and SP3, and the previous phone build was laggy and apps crashed a lot. 15007 has been fantastic on all the above, no major issues at all today.

No, For me 15007 on mobile is not a good experience,here are my problems: 1.APPS CORNER is missing!! (Please help for this issue!!!) 2.Bringhtness Toggle is not working ( I am aware its a known issue) 3.Random Reboots. 4.Store is too buggy and crashing in background Still i am happy that they bought the much awaited GATT support and app reset feature :)

on my L950XL,
1. yes, app corner is missing
2. toggle working
3. no reboot
4. no problem
Overall working smoothly. I glad they did some improvements on Data Usage Live tile.

So What about the apps corner?Does MS have removed it permanently or its a bug or something?

app corner got killed off

I had the same issue on my 950XL. Freezing/rebooting randomly. Just by sitting the phone idle it was rebooting every 5 minutes or so. Here is what I have done: 1. Created a backup (gladly the system didn't reboot while backup was in progress) 2. Hard Reset the phone via All Settings --> System --> About --> Reset your Phone 3. Once system came back, I logged in with My Microsoft Account and select to restore from the backup created on step 1.
Not a single freeze/hang/reboot for the last 20 hours....

Nothing to do tonight so I'm going to try this.

works fine on my acer aspire m laptops but to get the build on my lumia 650 I had to use the windows device recovery tool then update to the anniversary build to get 15007

Yeah, i despise hard resets but I couldn't take the incessant reboots....after the reset and data restore, phone works like a champ 👍

Is Apps Corner present in your W10M device??

The picking up where you left off Cortana feature and the Run option when downloading a file in Edge are the two biggest things for me. Although I haven't been able to get the Cortana thing to work. Anyone else had any luck with it?

Run and Save as... has been available in Internet explorer for years, these little things should have been in Edge from the start, they are basic functions not 'features'

APPS CORNER is Missing in Windows 10 Mobile Build 15007.1001? They Have Removed it or its a bug??

You missed a few things. This build is the first build I will roll back. It is the worse build in the series. I cannot get the start menu to open. I cannot get the task bar to open. I continue to lose sound in my speakers even though the speaker icon indicates I should get sound. I cannot get the notification manager to open. 15002 is simply is the worse. And I don't know what they did with Microsoft Edge. It sucks more than a Dyson. I got a notification to update Uservoice on what I think, I clicked the prompt, it doesn't show. Rolling this one back. Its broken.

15002 is the worst one, 15007 has a little better because no more crash action center and edge. However, quite a few of my X86 programs cannot run on both build

To live or to be windows insider?

After the Anniversary Update I migrated my desktop, Surface 3, Dell Venue 8, Lumia 929 and 640 to Release Preview. Fast Ring was a nightmare on these devices at various times and Slow Ring still suffered on several updates (especially on the Surface 3 and mobiles). So now I run only Insider Release Preview and Office 365 Slow Ring on everything. I may need to wait on the newest features but my life is simpler and happier. I do still run a VM with Fast Ring (and another with Server 2016) to get a taste of the of shiny and see what I will be enjoying soon enough. As I get older my patience improves...

Not rebooting on 950xl. So far got away with crashing as well. Apps corner is missing here as well. Just woke up to find it on the phone so will have a proper tinker during the day

Ive had some sound issues on the SP3 BUT GOOD OTHERWISE

This is going to be an excellent update when it is finished, this is the polish that Windows 10 really needs.

Looking forward to testing the Game Mode myself.

It works fine on my 930 although the battery seems to drain quickly I am not sure if that's the build or the phone as I had to go back from my 950 because it got broken at work.
In my PC,tablet and laptop after initial installation problems it is running really well. Including things like pick up where you left off that seems to have been an issue for some

Have Microsoft implemented ONSCREEN support for the surface dial on the surface book or sp4 yet?

I presume on devices smaller than the Studio it may not be such a great idea as the menu would cover a significant part of the screen. Which apps are you using the Dial with?

The dial is actually really small in hand and doesn't block much real estate on the surface book. Using it for sketchable now, but for video related apps later. MS has already stated they'll enable this. Just a waiting game now. Ymmv

Good to know. I'm currently working on adding Dial support to my app (wheel ordered but hasn't arrived here yet), but at the moment I have no use case for on-screen support. Maybe when I actually use it some ideas will surface.

"...some ideas will surface". No pun intended I assume. 😉

Finally, a stable task bar and notifications area on my SP3. Edge seems much more stable (I am one previously experiencing frequent hangs and non responsive tabs). Loving this build so far, plus the other additions from earlier this week!! 950 also seems stable so far, new settings refinements are nice and the devices/Bluetooth area much more useful (... however, I am STILL experiencing endless trouble with my car pairing - needing to re-pair every time. Further, in this build, it now seems to refuse to pair after first attempting to connect on the original pairing... which has to be first removed. On my last trip, with two stops, I spent around 8 mins adding, removing and pairing before it even connected after each stop!!! ...I might revert to AU to check when this issue first appeared. No responses or acknowledge to these issues by Microsoft feedback hub/elsewhere).

Working well on my HP Elite x3 and sp4. A few webpage lags and not responding a..usually self repairs quickly. However, the feature of Cortana making an Action Center notification of web pages or office documents you were working on across devices to pick up where you left off??? Can't figure that one out.

I was able to get that to work between PC and mobile by searching Cortana for directions. Then, pops up on mobile through Cortana notification. Suggests that mobile is being targeted for specific scenarios. PC to PC may work differently but only have the fast ring applied to one of my machines.

At least this build works in VirtualBox

No Hyper-V available? I wouldn't use VirtualBox unless I had to.

Yes I can use Hyper-V but prefer Virtualbox

the first build since 14965 that works for me. 14986 and 15002 crashed.

They have said that the web payments API is enabled but html5test.com does not recognize that this feature is enabled. Previously, you could enable the API through about:flags. When enabled, html5test.com did recognize that the feature is enabled. Personally, I have no way to test it to determine whether this functions as intended. Giving Microsoft the benefit of the doubt.

Anyone getting cortana offline, and edge showing manual proxy. Some setting locked by organization

I like that Edge is getting more and more well-rounded. Biggest issues currently is that there are issues that webtiles do not work for every website which is a big nuisance. Secondly a full screen mode (F11) has been a wanted feature for over a year now. I think that would complete the broser experience. Lastly Ink notes still has issues that it is not capable of taking a snapshot of the full webpage. Only manages 50% of a full webpage. So using webnotes is only half as useful. It is more useful to clip it onenote and work from there. This small problem feels like a workflow oversight for microsoft to look into. Has been mentioned in windows insiders before a few months ago. Windows Ink. Coming along very nicely. More and more apps are supporting it. I love to use it in apps like maps and onenote. Windows Ink could be refined a bit more. For example drawing multiple destinations in maps from one line (A to B via C). Is currently limited to one destination (A to B). Also microsoft showed a clear demo in build 2016 that we could map routes on 3D opbjects like moutnains, with POIs with windows ink. Still not here in 2017. Lastly missing ink to text conversion support as part of the windows ink api. Would allow a better and more creative workflow than being dependent on two locations (windows INK and the handwriting pad) from something that essentially comes from the same hardware (the stylus). Securtiy. Awesome as always. Settings: odd that we get themes now, while we still don't have a similar expereince for personlaizing the live tiles like in mobile. But we are getting folder tiles (standard in windows phone 7, 8 and 10 mobile)?Still baffles me. Still waiting for individual live tile customizations such as selecting multiple tiles (standard in windows 8!!!) and changing live tile transparency and background of the start menu (standard in windows phone 8 and 10 mobile). Snipping tool: any shortcut method coming for touch input??? All in all great aaditions. Windows 10 starting to feel more well-rounded. Not quite finished yet. Still very rough around the edges and could use a lot of fit and finish, polishing (waiting over 12 months now). Hopefully "creators update" and rs3 (and project neon) will finally mean an overall well-rounded windows 10 across the OS and OS's for all windows devices to look forward to by january 2018. I have a feeling windows 10 might be finally "finished" in 2017. Promising!

I had stopped using Edge on my 950XL. Too many pages, including my favorite search engine duckduckgo.com were rendering badly. That's gone now thank goodness.

15007 installed flawless on my 640XL but on my Surface Pro2 I get download error. Anybody else having any luck?

worst build since long time pc and certainly my Lumia 950

Second time was a charm. I didn't have a good install of 15007 and rolled back. Reinstalled the update. Now I'm all good.

I ended up doing a reset of my 950XL. The result is somewhat better but still a few issues linger. The main thing is the random crashes & reboots seem to have gone away. So has the heat issue when using apps/charging device. However, what remains as 15007 bugs: "Some settings are managed by your organisation" message in Phone Update Quiet Hours tile non-functioning (although long press takes me to the QH settings Significant battery drain. Some apps (AccuWeather for example) do not work.

Same phone, I had the same problems until I did a hard reset. The random crashes made the phone largely unusable. I felt I had no choice but to reset. It's stable now. In fact, a few problem from previous builds are gone.

No issues so far on my Lumia 1520. On desktop, the Start and Notification Center issues in 15002 have been cured now. Edge still slow in comparison to Chrome. Neither on 15002, nor on 15007 there this new Defender Center for me.
I love all the new features, but first party apps should have a lot more attention to get functionality and UX consistency.
To me it is a burden that the Photos app still isn't on par with the old Windows Photo Gallery.
Lack of a new File Explorer integrating Cloud Storages and so on.
Still a lot to do for Microsoft.

You know what baffles me why windows 10 mobile doesn't even like a sd card inserted that's formatted in ntfs even when you connect the phone to a pc via USB it won't show the sd card on the pc. Or even let the Storage app let you save pic vids apps To the sd card by default like it does if the card was formatted in exfat. Frustrating hope they fix this soon.

It's not the worst problem, especially if you are aware of it to begin with. It was a bit of an inconvenience for me last week when I upgraded my SD card (950XL dual SIM) but a quick format put it right.

Holy Glitch Fest Batman. I installed the update and the phone was random reboot after random reboot, followed by failures in the SMS protocols. I'm going to recover it back to pristine and rebuild from there with a clean install, but this has been the worst experience I have had in the Insider program (950). To be expected of course with Beta builds sometimes, but man is this one a doozy.

Really want it to work, if only to see if Garmin can get GATT to work for syncing. Right now syncing and notifications is hit or miss with Garmin, so I would like that to be improved.

I just don't like this privacy invasion....disguised as "features".....cause you know for Cortana to do that....Microsoft has everything you do,sent to them.....cant these "smart Assistants" be just built in to the os,and just help on each individual device that its on....for that device....i didn't word it just right....but you know what I mean

I know what you mean, and no. The machine learning algorithms that run wouldn't be able to run on your phone without turning it into a Note7 or taking eons to finish. If you knew how much computational work needs to be done for Cortana's accuracy, you'd be amazed.

No, they cant just be built in because they are build to work seamlessly across multiple PCs, phones, tablets, etc.
Cortana also uses cloud resources to do some of the work to take the load of your PC or phone having to process.
These are real features that provide real value.

15007 updated fine on my Lumia 735

I am eagerly waiting for MyPeople and Action Center redesign.

Now my phone is completely locked out " for security reasons" and I should charge it for at least two hours and restart. Done that, same thing came up again.

Yes! you must charge it for more than 2 hours. I have experienced the same issue on my old Lumia 730. I just left the device to charge whole night , and tried early morning with the same pin. It worked for me. Restart wont work. Hard Reset i didnt tried.

Windows 10 M build 1500 lỗi đồng bộ, Store, ứng dụng chậm ....... và lỗi bàn phím Telex nữa. Chán ghê. Mong MS nhanh chóng Fix

Phone charging got too slow !

OMG, does anyone not read the titles or the articles themselves? Let's look at the title again:
Windows 10 build 15007 for PC: Everything you need to know
FOR PC, not mobile.

My AMD based system GSODs when waking from sleep. :'(

Running 15007 on my desktop without issue. Thankfully, fixed a lot of the start/actioncenter issues I encountered with 15002.

apparently i can't get to play Dota 2 at the 15007 build.. it's something about dependencies.. so i switch back to 1607
Windows Central Newsletter
Get the best of Windows Central in in your inbox, every day!
Thank you for signing up to Windows Central. You will receive a verification email shortly.
There was a problem. Please refresh the page and try again.