WMExperts Podcast 20 - Leaked Roms, Dashwire, and More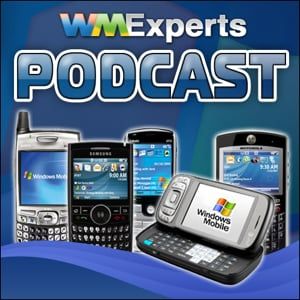 This week Dieter and Malatesta overview the leaked ROMs for various Windows Mobile devices, take a look at Dashwire, and respond to a bunch of listener feedback. Tune in!
Download it directly with this link
Subscribe via iTunes

(opens in new tab)

Listen to it here with this flash player:
News
ROM Leaks and Suchlike:

WM6 on Treo 700wx Cooked up
Video Drivers for TYTN II?

Treo 800w on July 13th is a LOCK
Tips and/or Software
Community
Thanks to Zeb, Michael, Phil, Ariel, Anthony, and Cadman!
Credits
Thanks to the WMExperts Store for sponsoring the podcast. Thanks also to these great artists for the music and to CCMixter.org for offering a great database of Creative Commons music!
Did I really call Mal a moron?
Sorry Mal.
Another great cast you guys.

I think I may have been putting words in your mouth, there. ;)

Hey guys!
Just wanted to say, I like Sprite Terminator for my Sprint Touch phone. It can remotely lock the phone, wipe the internal memory, and activate the GPS to send it's location back to you on a map.

Interesting app lalala! I'll have to look into it...sounds like it does just about everything.
@cadman, yeah Dieter was just being saucy, lol.
Windows Central Newsletter
Get the best of Windows Central in in your inbox, every day!
Thank you for signing up to Windows Central. You will receive a verification email shortly.
There was a problem. Please refresh the page and try again.