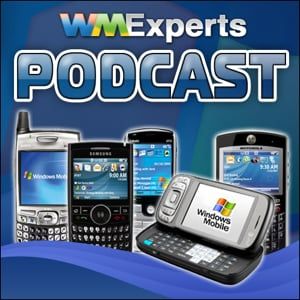 This week Mal and Dieter discuss new device news, talk about the latest Treo 800w news, and read from your emails. Listen in!
Download it directly with this link
Subscribe via iTunes

(opens in new tab)

Listen to it here with this flash player:
News
Raphael too!
Treo 800w:

Treo 800w Bluetooth Voice Command
EVDO Rev A mystery setting
Ringer Switch Debate

Free Batteries to Shadow Users
Samsung Omnia
MS misses 20 million goal
Tips and/or Software
SPB Traveler and Fizz Traveler
Turn off your screen during calls
Credits
Thanks to the WMExperts Store for sponsoring the podcast. Thanks also to these great artists for the music and to CCMixter.org for offering a great database of Creative Commons music!
Windows Central Newsletter
Get the best of Windows Central in your inbox, every day!
FYI, I asked Pandora (on Twitter) last week about a client for WinMo and Symbian and they say they are working on it. They have a very active support/interaction on Twitter. Maybe devices like the Omnia and Diamond will help create the need as I see internet radio being a satellite killer in the very near future.
Dieter, when you finish your Omnia review will you please do a small comparison/recommendation between the Omnia and the Diamond. I am currently using the E71 right now but I want to test one of the new touch screen WinMo's and was looking at both of those.

Speaking of WinMo 6.1 having a sluggish roll-out, how about it being shot down for my poor little Treo 750, which we thought would be one of the first! :(

Can you guys give me some supporting info about Tmo getting the Kaiser? I only see reports of an FCC filing with the 1700 band that are almost a year old. I am about to pull the trigger on an ATT Tilt to unlock, but wanted to check this out.