WMExperts Podcast Episode 43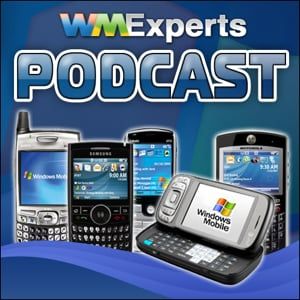 More info on the Windows Mobile 6.5 'leaks,' Mobile World Congress Expectations, Treo Pro on Sprint, and other assorted Windows Mobile shenanigans. Listen in!
Download it directly with this link
Subscribe via iTunes

(opens in new tab)

Listen to it here with this flash player:
News
Windows Mobile 6.5 'leak'

An odd sort of 'leak'
Ported to CDMA

MWC 2009

More on Services
Devices 2nd half of the year

Microsoft Tag
Microsoft's first layoffs
Samsung still bringing the WinMo Love
Iolite as XDA Guide on O2, Official HTC Anouncement
Sprint Treo Pro

Sprint Treo Pro Docs
Released / Not Released
February 15th. Bummer.
How To and Software
Rom Updates for Diamond, Touch Pro. Check your ROM version!
Community
Thanks to Ariel for writing in!
Credits
Thanks to the WMExperts Store for sponsoring the podcast. Thanks also to these great artists for the music and to CCMixter.org for offering a great database of Creative Commons music!
Windows Central Newsletter
Get the best of Windows Central in your inbox, every day!
Hi, I totally agree with the comments about Pocket Internet explorer. Opera mini, and mobile, Skyfire etc are so much effort, having to keep panning and zooming in and out. I stick to mobile optimized sites when I'm with my Treo 750 and Pocket IE works brilliantly. It's fast, clear to read and does the job ~ just like the Treo.