WMExperts Podcast Episode 79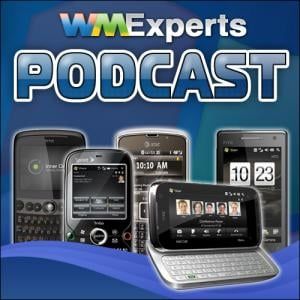 Malatesta and Phil get inside Windows Mobile 6.5.x, take a peek at a few new phones and solve a couple of your problems along the way. Let's go for a ride!
Download it directly with this link
Listen to it here with the flash player above.
Top o' the news
Hardware news
AT&T Tilt 2 and extras for only a penny; Also make $100
AdMob shows interesting mix of old, new(ish) phones running Windows Mobile
Software news
Syncables v6.0 is now out; Allows syncing of content between PC, Windows phone
Vito Technology Releases Communications Suite 2.0
Elecont Weather adds Ice Alerts
Fall Freebies: Rove Mobile Admin for IT
Reviews
Review: LG HBS-250 Bluetooth Stereo Headset
Review: Opera Mobile 10 Beta
Community
Thanks to Michael, Dan and Boris for the e-mails, and to Dance for the voicemail. Drop us a line. E-mail podcast@wmexperts.com. Call us at (866) 904-5882 ext. 222. Hit us up on Twitter - @wmexperts, Deiter, Phil, Malatesta, George, Tim.
Credits
Thanks to the WMExperts Store for sponsoring the podcast. Thanks also to these great artists for the music and to CCMixter.org for offering a great database of Creative Commons music!
Windows Central Newsletter
Get the best of Windows Central in your inbox, every day!
some interesting topics...will give it a listen. The 6.5.x explanation makes sense that it's meant to facilitate capacitive screens....but why hold onto 6.5? What's the downside of 6.5.x for resistive users?...just Microsoft being Microsoft? Anyways...build 28005 is working great on a Tilt 2.

where is podcast 80! you guys need to be on time!