WPCentral Holiday Gift Guide: Apps and Games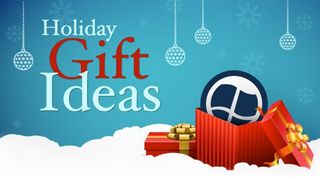 Happy Holidays everyone! With some of our readers finding a new Windows Phone under the tree or getting their Windows Phone Marketplace gift card in the mail, we thought it was a good time to throw out some app suggestions. We've polled our staff and have come up with a few games and apps that we think every Windows Phone should have. Or in the least, we highly recommend you give them a try.
Quick footnote on the highlighted links. The links for the apps and games are in the title listing and will take you to the Marketplace listing. If we've reviewed the game or app, we'll make note of it and add that link accordingly. Having said that... here we go.
Games
Alter Ego: AlterEgo is a multi-level, platform game where you navigate around platforms, obstacles and monsters to collect jumping pixels. The twist comes with a phantom twin that moves with you in a mirrored fashion that helps you solve the puzzles. AlterEgo runs $.99 and here's our take on things.
Hydro Thunder GO!: If you like racing boats, look no further. The popular arcade game has found its way to the small screen of your Windows Phone. Hydro Thunder Go! is an Xbox Live title running $2.99 and you can find our review here.
Fastball 2: A simple yet challenging game that has you guide a ball through 105 levels of obstacles. Fastball 2 is a free game, we liked it and think you will too.
Chromatic: Here's a fast paced, 2-D shooter that has you fighting off waves upon waves of enemy ships. You have two versions of Chromatic, a free version and Chromatic Pro that runs $.99. We liked it in our review and think it's worth a try.
AlphaJax: A fantastic, well designed online game of scrabble for your Windows Phone where you compete against other players. You have an ad-support version (AlphaJax Free) and the ad-free version (AlphaJax) will run you $2.99. Here's our take on the game.
Doodle Jump: What can I say? It's the premier jumper game. Guide Doodle the Doodler jump his way up the screen with this Xbox Live title. It'll run you $2.99 and you can read our review here.
Let's Golf 2: A well animated, entertaining golf game for your Windows Phone. The game includes 108 holes of golf across six locations. This Xbox Live game is running $4.99 and here's our review.
Penguin: It's the game that makes flightless birds soar through the air. Send your penguin sailing through 14+ levels that increase in difficulty. Air time and a healthy diet of fish keeps the game going in this free, ad-supported game.
Fruit Ninja: One of the earlier Xbox Live games to hit the Marketplace it still has staying power. Test your ninja fruit slicing techniques in this graphically powerful arcade game. Here's our review on this Xbox Live title that is currently running $2.99.
Tiki Towers: Here's a puzzle game highly recommended by our Xbox Live Expert Paul. You face forty-five levels of problem solving challenges that cover five tropical islands. This Xbox Live title will run you $2.99 and you can read Paul's review here.
Shuffle Party: You have a table top bowling game and shuffle board game all rolled into a well animated game. Your Xbox Live avatar is also present to play the gamer role. Shuffle Party is a free Xbox Live game that we've reviewed here.
Trines Hangman: If you like word games, Trine's Hangman is a must have game for your Windows Phone. Trine's is a well presented, challenging game of hangman that tracks your scores on a global leaderboard as well as through Trine's website. Trine's comes in two versions. You have the free, ad-support Trine's Hangman and the $1.99 ($.99 through the Holidays) ad-free Trine's Hangman Pro. Here's our early take on this Windows Phone word game.
Angry Birds: Blame Jay for this one but I have to admit, it's a fun game and you can't deny it's a successful game. I just wish the Windows Phone version would get a few updates to bring more levels and themes to the Xbox Live game. Angry Birds will run you $2.99 and you can find the review here.
Corona: In a world plunged into darkness you play the role of Corona, a young mage intent on saving the world. You command eight different elements to defeat the waves of monsters in this multi-stage game. Corona will run you $.99.
Penguin Blast: Blast Petey the penguin from barrels to get him through various mazes. It a game of timing, careful aim, and some cool unlockable costumes. Penguin Blast is a free app and tons of fun. A blast of a game if you will.
Plants vs. Zombies (PvZ for short): Fifty levels of play, twenty six types of zombies and you must defeat them with your potted plants. Doesn't seem fair. PvZ is an Xbox Live title, running $4.99 and here's our review.
Tentacles: Some say it's too hard, some say the challenge is what makes Tentacles a must have game. Luckily there's a trial version available to let you try Tentacles before paying $4.99 for the full version. You can also catch our review here to help you decide.
Top Truck: Here's a monster truck game that has you navigate over various obstacles, crushing cars as you go. Filled with multiple levels, three distinct worlds and sixteen unlockable vehicles Top Trucks comes in a free, ad supported version and an ad-free version that runs $.99. Here's our review.
Sally's Salon: This time management game has you juggling beauty salon customers ranging from little old ladies to punk rockers. This Xbox Live game also comes with Jay Bennett's seal of approval, will run you $4.99 and here's our review.
Radiant: With over one hundred levels, ten boss fights, upgradeable weapons, power-ups and three difficulty options there is a ton of playing time with space battle game. It'll run you $1.99 and you can catch our review here.
LineBirds: LineBirds is fantastically animated, challenging game where you navigate your birds through a maze of lines and obstacles to see how far you can fly. The full version is running $1.99 with no trial version available. It's one of Dan's favorites and here's our review.
Infinite Flight: If you need a flight simulator, it will tough to beat Infinite Flight. You have eleven aircrafts to choose from, 137 airports to visit and five camera angles. With Infinite Flight you'll log plenty of air time behind the stick. There is a trial version with the full version running $4.99 (here's our review).
Ilomilo: Ilomilo was first launched as an AT&T exclusive way back when our Windows Phones hit the market. The Xbox Live game is now available on the open Marketplace for $4.99. The game has you guide Ilo and Milo through a series of puzzles where cooperation is key. Ilomilo is a wonderfully animated, challenging game and you can find our review here.
Rainbow Rapture: Even rainbows have bad days and with Rainbow Rapture you get to help the rainbow extract it's vengeance against society. As a bonus, Rainbow Rapture comes with a couple of ringtones and wallpapers. You have two versions of the game, a free ad-supported version and a $1.49 ad-free version. Here's our review.
Krashlander: This action/adventure platformer takes you to the slopes to see if you can guide your skier, Krashlander, through the most rigorous of ski slopes. Oh and along the way you'll run into evil robots that are trying to ruin your day. Krashlander is running $1.29 and here's our review.
Shift 2: What's up is down and down is up. This multi-level puzzle game has you navigating through mazes that will require you to flip the gaming screen or shift things around to be successful. Simply animated but full of challenges. Shift 2 is currently running $1.99. We liked it in the review and think you will too.
MiniSquadron: One of the latest Xbox Live titles to hit the Marketplace has you commanding an air squadron of one. With 9 levels of game play, over sixty unique airplanes to unlock and plenty of enemy planes to sink, MiniSquadron can easily become addictive. MiniSquadron is running $2.99.
geoDefence: Here's an Xbox Live tower defense game that has thirty different maps that calls on you to wipe out a wide assortment of creeps with blasters, lasers and missiles. It'll run you $2.99 and here's our review.
Orb: Simple game play, very clean graphics, and plenty of challenge. See if you can tilt your Windows Phone to roll your orb through various tile mazes. Your looking at $1.29 for the game. Here's a short look at the game.
Apps
WPCentral App: What can we say? We would be remiss if we didn't include our own app in this recommendation. Jay Bennett has done a fantastic job on bringing all the WPCentral goodness to your Windows Phone. WPCentral's App will run you $.99.
Handyscan: Ever need to scan a document to email or store for future use? Handyscan turns your Windows Phone camera into a document scanner that will save images in .PDF format that can be emailed as well as uploaded to your Dropbox or Skydrive account. Handyscan comes in two versions, a $2.99 ad-free version and a free version that does have some functionality limitations. Handyscan was recently mangofied and here's our most recent take on the app.
Thumba Photo Editor: Thumba is a feature rich photo editor for your Windows Phone that will let you adjust brightness, contrast, hue/saturation, color balance, sharpness, apply filters and much more. Thumba will run you $.99 and there is a free trial available (here's our review).
Security Toolkit: Need to turn your Windows Phone into a security system? Security Toolkit turns your Windows Phone into a motion/sound activated camera, a motion/sound activated alarm and gives you the ability to use your Windows Phone as a remote camera. The app will run you $3.99 and here's our review.
Free Ringtones: With Windows Phone 7.5 (mango) users now have the capability of using customized ringtones. Free Ringtones gives you access to a vast library of ringtones that can be easily downloaded to your phone. As the name suggests, Free Ringtones is a free app and here's our take on things.
NAVIGON: Hard choice here with two equally recommendable navigation apps out there (Garmin StreetPilot and Turn by Turn Navigation). We'll give the nod to NAVIGON (here's our review) for the wide range of features and the ability to download only the maps you need. Navigon, normally runs $49.99 US/$99.99 Europe, is currently on sale ($29.99 US/$79.99 Europe) through January 5, 2012.
Fandango: Do you Fandango? If so, here's your free mobile alternative when you need to hunt for tickets on the go.
4th and Mayor: For those who enjoy playing Foursquare, here is a quick, clean and simple client to help you check in and become the mayor of your favorite water cooler. It's a free app and a favorite of mayors everywhere.
London Travel: Billed as the ultimate travel app for London, this $1.99 app features a journey planner that covers routes and departure times for the various London transportation services. It will also help you track your Oyster Card (electronic transportation ticketing service) balance. Oh and there's a free Lite version that has limited functionality.
Kik Messenger: Here is a free alternative to your Windows Live Messenger that adds features such as instant notifications when messages are sent, delivered and read; picture sharing, and group chat to the mix. Here's our quick look at this free messenger app.
Netflix: Okay... so some got upset at the change in subscriptions rates but if you hung in there with Netflix, this free app will come in handy when your on the go.
Weave: Fantastic RSS reader for your Windows Phone that comes in a free, ad-support version and a $2.99 ad-free version.
MyRadar: If you need to just check up on the local weather radar, it's hard to beat this free app. Or you can upgrade to the Pro version for $1.99 which pulls the ads off the table.
...I'm a WP7: Every wonder who has a Windows Phone in your neighborhood? I'm a WP7 is a social networking app for Windows Phone users that lets you stay in contact with other Windows Phone users and developers. The free app includes messaging, mini-games, Windows Phone news, member search and lots more. You can check our all our coverage on I'm a WP7 with this link.
Amazon Kindle: It's the Kindle reader on your Windows Phone. Need we say more other than it's a free app?
Compass VO: This free app will turn your Windows Phone into a navigational compass. Your Windows Phone needs an internal compass and Mango but it's a great navigational tool (here's our review).
Connection Tiles: If you need shortcuts for your connectivity settings or for sending text messages or emails, here is a easy to use utility to do just that. You can find our quick look here.
TVShow: This is your one stop source for all your television viewing needs. You can track episodes, pull up synopsis, cast bios, images, Youtube videos, and episode recaps on your favorite television series. There is a $.99 ad-free version available as well as a free, ad-supported version.
Home Depot: Lowe's customers look the other way. Home Depot has it's own Windows Phone app that will help guide you along with your shopping needs. The free app even has in-store maps!
Flixster: This free app gives you access to Flixster and Rotten Tomatoes movie database to watch movie trailers, find movie times, and get reviews.
Xbox Companion App: Who wouldn't want to have the ability to control their Xbox 360 console from their Windows Phone? Plus it's free.
Tweet It: While there are plenty of twitter clients out there, we found Tweet It to be one of the better choices in the bunch. The $.99 app lets you build tweet drafts when you don't have connectivity and has several modes that includes a Street Mode that uses your camera view as the app's background. This should help avoid walking into things as you type and walk at the same time.
Accuweather: Can't have an app round up without a weather app. Accuweather is a free app that brings all the Accuweather forecast information to your Windows Phone including weather radar, severe weather alerts, live tiles and videos. Plus it's just a really nice looking app.
IMDb: Flixster not enough? Check out IMDb. Reportedly the largest collection of movie, television and celebrity information in the world. It also provides showtimes, trailers, photo galleries, US TV listings, and helps you find the latest DVD and Blu-Ray releases. Oh...and it's free too.
So there you have it. One healthy list of recommendations for Windows Phone apps and games. With tens of thousands of apps in the Marketplace, there are plenty more quality, entertaining apps available. These are just two handfuls of apps we enjoy on our Windows Phones and think you'll like them just the same. Feel free to add to the list in the comments section.
Get the Windows Central Newsletter
All the latest news, reviews, and guides for Windows and Xbox diehards.
George is the Reviews Editor at Windows Central, concentrating on Windows 10 PC and Mobile apps. He's been a supporter of the platform since the days of Windows CE and uses his current Windows 10 Mobile phone daily to keep up with life and enjoy a game during down time.