Xbox E3 2021: Our expectations and predictions (and hopes and dreams)
It's that time of year once again.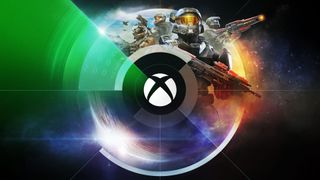 (Image credit: Microsoft)
It's that time of year once again, and the E3 season is upon us. The disruption from the pandemic led to a sporadic cavalcade of digital showcases all throughout last summer, but things are hopefully looking a bit more traditional this year. On June 13, Microsoft will kick off its E3 2021 showcase, in partnership with their new colleagues at Bethesda Softworks and their subsidiary studios.
While revealing the new show, Microsoft debuted a graphic showing off Halo Infinite, flanked by the planet shown off in the original Starfield teaser. So there are two games you can expect to see at the show right off the bat. But what about the other stuff?
Here are our best predictions, expectations, and rumor roundups of the past few months, sprinkled with a healthy dose of speculation and dreamwork.
Obviously, do NOT read this if you don't want E3 2021 spoilers.
When and where is Xbox's E3 2021 show?
Microsoft announced officially that their E3 2021 show will take place on Sunday, June 13, at 10 a.m. PT/1 p.m. ET/6 p.m. BST/7 p.m. CEST. You'll be able to watch the show live through practically all of Xbox's social channels, including Twitter, Twitch, and YouTube. The show is expected to run about 90 minutes, and will feature various upcoming games from Xbox Game Studios and Bethesda Softworks.
Bethesda: Starfield, and other possibilities
In 2020, Microsoft dropped a megaton on the video game industry by acquiring ZeniMax Media, all of its studios, and all of its tech and IP. ZeniMax includes Bethesda, id Software, Arkane Studios, Machine Games, Tango Gameworks, and more, alongside blockbuster IP like Fallout, The Elder Scrolls, DOOM, and Dishonored. Microsoft is going to underscore their integration and partnership with Bethesda at their joint show on June 13, solidifying those IP within the Xbox ecosystem.
The headline event for Bethesda at this showcase will ultimately be Starfield. Very little is really known about Starfield, besides the fact that it's set in space, it's a single-player RPG, and its development is being led by the teams behind the modern Fallout games and The Elder Scrolls. It's expected that you'll be able to explore space, potentially in spaceships constructed by yourself, although beyond that, the rest is just speculation. Some old screenshots of Starfield have leaked in the past, offering some potential tantalizing glimpses into its sci-fi world. The game is also expected to be announced as an Xbox and PC exclusive.
We've also heard for some time that Arkane is working on a vampire-themed immersive sim, named, or codenamed "Omen." We know next to nothing about this title, but Arkane is known for immersive first-person games which prioritize player agency. I think it's fair to envisage a Dishonored-like stealth sim with vampire-style powers, and all the potential choice and consequence that comes along with being a dark creature of the night.
We've heard some whispers that Wolfenstein III could potentially be teased or announced, although it's uncertain whether or not this will show up. Machine Games is currently working on Indiana Jones in partnership with Disney. There's not a great deal of evidence to suggest that will show up at the Xbox show, but it's not outside the realm of possibility.
Tango Gameworks is currently building Ghostwire Tokyo as a PlayStation console exclusive, and id Software just wrapped up the second and final DLC for DOOM Eternal. It's unlikely either of these studios will have content to show off at the Xbox show, but it's never impossible.
Xbox: Halo Infinite, Forza Horizon 5, and other surprises
Halo Infinite will be the headline act for Microsoft at this year's E3, and may even close out the show. There's a huge question mark whether or not Halo Infinite can address feedback from its 2020 showcase, given the negative reactions to its less-than-impressive visual quality. I'm personally expecting a deeper look at gameplay in Halo Infinite, and what exactly it means to be Master Chief in a semi-open-world. I'm also expecting details on modes and features for Halo Infinite's multiplayer.
Halo has long been the flagship IP of Xbox, carrying the burden of showcasing the best of what Xbox can be. Microsoft and 343i have been sharing impressive screenshots detailing Halo Infinite's improvements over the past few months, but seeing it all in motion will be the ultimate test. For more on our Halo Infinite E3 predictions, head here.
Psychonauts 2 will have a showcase as well, since Double Fine now sits under the Microsoft family. Psychonauts 2 is a 3D platformer, playing the sequel to 2005's Psychonauts. Exploring psychological themes across Tim Burton-esque mindscapes, Psychonauts is a renowned cult classic, and we've heard the sequel may be beefier than many are probably expecting.
We're also expecting Forza Horizon 5 to be revealed at the show, alongside a 2021 launch date. Forza Horizon 5 is expected to be set in Mexico, across the diverse urban, desert, mountain, and potentially coastal landscapes of the region. Forza Horizon 5 will likely be a technical showcase for the Xbox Series X and Xbox Series S consoles as well, pushing photorealism to new heights. Speaking of photorealism, we also expect a new trailer for Flight Simulator for consoles too, also proving its visual chops when it hits Xbox's latest consoles later in 2021.
Some of Microsoft's other internal studios will likely be there. We've heard Sea of Thieves may appear at the show to tease a substantial content collaboration, with new adventures for its millions of players. Age of Empires 4 will likely be at the show too, potentially with a new gameplay trailer and a hard-launch date for the latest entry in the legendary strategy series. There may be an ID@Xbox showcase too, as is often standard fare, showing off the creativity of Microsoft's independent dev community. Tunic, The Ascent, Cuphead's long-awaited DLC, and others may get teased throughout. We may even see more details on STALKER 2.
What about Perfect Dark, Fable, State of Decay 3, or Hellblade 2? Microsoft showcased these games at previous shows, but we've heard most of these won't appear. There's a chance of Hellblade 2 getting some form of teaser or update vid-doc, just to remind people that it's coming. However, we've heard a full in-engine gameplay demo slice isn't in the cards. Building content for E3 takes a huge chunk of dev time, and many of these games are just in deep content development right now, rather than being prepped for marketing materials.
Obsidian, however, could appear in a big way. I've been told conflicting information about the possibility of Avowed being at the show, which is Obsidian's first-person RPG set in the Pillars of Eternity universe, making me think there's a 50/50 chance we could see something on it. I've also been told that, surprisingly, Outer Worlds 2 may be announced. Grounded has also been cited for a potential content showcase, detailing some big upcoming new features.
What about some of Microsoft's other rumored titles? I've previously teased Project Typhoon, which is an upcoming open-world co-op action game from a AAA partner studio. We've heard this game may be shown off at E3 2021. It is fairly far along in development and could be slated for 2022. Project Dragon from IO Interactive is only just entering production from what we understand, and may simply be too far away to reveal. That said, given that information about the game is out there, a CGI announcement trailer seems at least vaguely possible.
We expect third-party developers to be in attendance as well. Battlefield 6 seems a likely candidate for some sort of trailer at E3, alongside Scarlet Nexus, and other games Microsoft has marketing deals with. We've heard both Activision and Ubisoft may be at the show as well with trailers or announcements of their own. Although the "size" of these trailers and announcements could be anyone's guess (and indeed, may not even be true).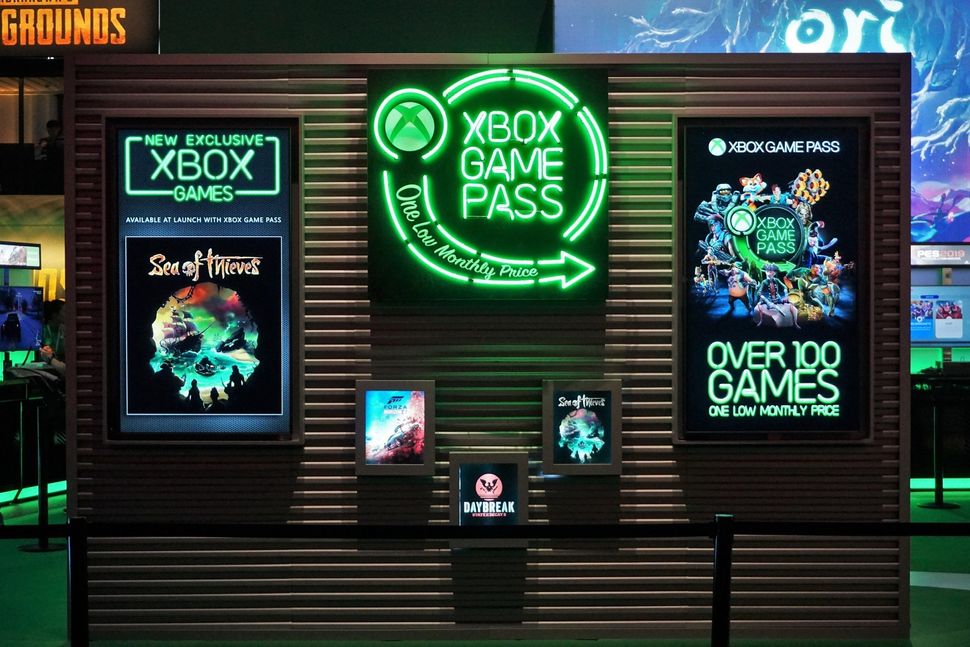 Xbox Game Pass has become a cornerstone of the Xbox ecosystem as of late, and I expect big announcements for the subscription service too. Could we finally get an Xbox Game Pass Family Plan? Could we get an expansion of cloud streaming to more territories and platforms? A timeline for Xbox Series X upgrades? Big-name AAA games hitting the service like MLB The Show and Outriders did recently? All of these things seem at least possible.
And what about other surprises? I feel like a fairly substantial portion of Xbox's E3 2021 showcase is being shared among leakster circles recently, but Microsoft does have the capability to keep the really good stuff under wraps. I didn't hear about the Bethesda acquisition until mere hours before the announcement, for example, and Microsoft has gotten better in recent years at keeping major announcements top-secret, to some degree. I think Microsoft has the capacity to drop some big surprises that nobody expects. Could it be a studio acquisition? Major franchise reboot? A handheld Xbox?! Who knows. Surprises are always fun, though.
A foundation for the future
"Waiting" has become a bit of a meme in the Xbox community. It's surely a sore point that the best Xbox games often come from third-parties, rather than Microsoft itself. With the huge, huge investment Microsoft has put into its first-party, though, that is likely to change in the coming years. Emphasis on years, though.
Making good video games takes time, and many of Microsoft's recent acquisitions still had existing contractual obligations to wrap up before pivoting fully to Xbox exclusives, including things like the We Happy Few expansions from Compulsion, Wasteland 3 from inXile, and The Outer Worlds DLC from Obsidian. Many of Microsoft's new studios have also opened new studios, went on massive hiring sprees, and, of course, endured huge disruptions from COVID-19 and mandated work-from-home orders. Games like Hellblade II, Fable, Perfect Dark, and others may be further out than many of us would like, but as long as Microsoft can keep appetites for information sated, I suspect many of these games will be worth the wait.
Microsoft has never invested more in its first party games lineup, compiling what has become an uncharacteristically aggressive stance with heavy emphasis on delivering consumer value, with the low-barrier of Xbox Game Pass, and the affordability of the Xbox Series S. Xbox has been reporting record profits and revenues in recent quarters, so it certainly seems that the strategy is paying off. Microsoft crushed the idea that it can't make good hardware. They put to bed the argument that Microsoft can't deliver great value. The missing piece is this meme that Xbox can't deliver great core games outside of Forza. Hopefully for Xbox fans after E3, we'll see a big chunk of that argument unraveled.
Get the Windows Central Newsletter
All the latest news, reviews, and guides for Windows and Xbox diehards.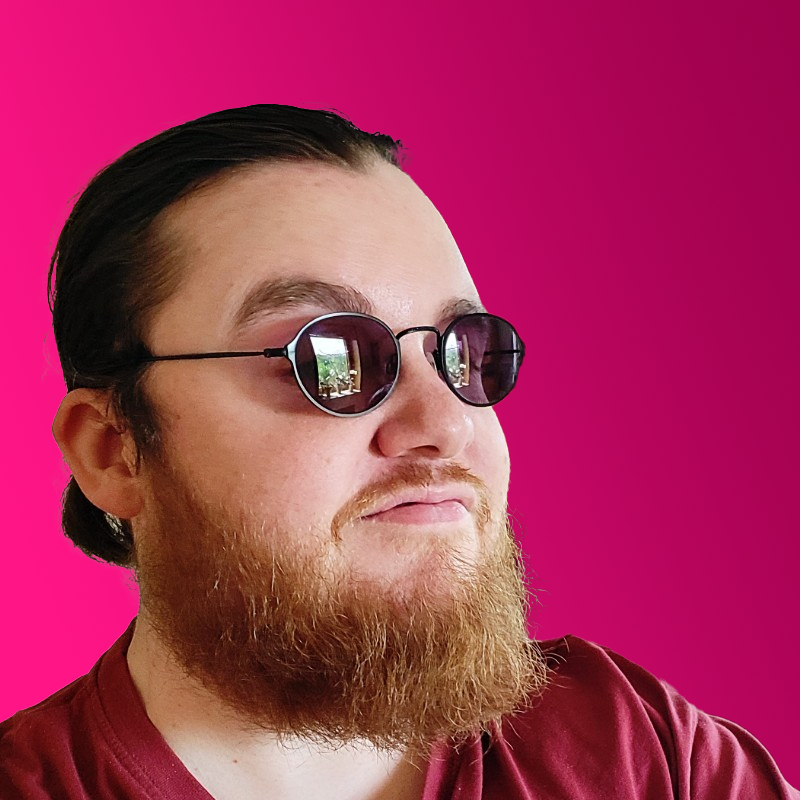 Jez Corden a Managing Editor at Windows Central, focusing primarily on all things Xbox and gaming. Jez is known for breaking exclusive news and analysis as relates to the Microsoft ecosystem while being powered by caffeine. Follow on Twitter @JezCorden and listen to his Xbox Two podcast, all about, you guessed it, Xbox!