Scarlet Nexus (Xbox, PC): Release date, gameplay trailer, and everything we know
Here's everything we know about this futuristic "brain punk" RPG Scarlet Nexus.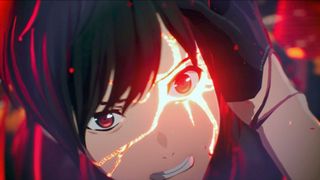 (Image credit: Bandai Namco)
Microsoft has aggressively improved its RPG output in recent years, adding fan favorites like Nier Replicant and the upcoming Tales of Arise to its growing next-gen library. With fast-paced combat, a plethora of psychic powers, and an anime aesthetic that looks gorgeous in motion, Scarlet Nexus is already shaping up to be one of the best RPGs on the Xbox. To get you pumped for the upcoming release, we've gathered all the tidbits of information available to us so far. Here's everything you need to know about Scarlet Nexus.
What's new with Scarlet Nexus?
Update May 18, 2021: We spoke to Bandai Namco Studios Producer Keita Iizuka and Game Director Kenji Anabuki about Scarlet Nexus
We got to catch up with the minds behind Scarlet Nexus in an interview about all things Scarlet Nexus — the anime, the gameplay, the cosplay, and more.
Update May 12, 2021: We went hands-on with Scarlet Nexus!
We spent some time with a preview build of Scarlet Nexus, and learned more about what to expect from Scarlet Nexus' gameplay.
Update May 6, 2021: Bandai Namco has revealed the opening movie for Scarlet Nexus
Bandai Namco revealed the opening movie for Scarlet Nexus, giving us a brief glimpse at the Scarlet Nexus animation in motion. The animation is produced by SUNRISE, the animation studio responsible for popular anime like Cowboy Bebop, and also features a theme song performed by the Japanese rock band, The Oral Cigarettes.
What is Scarlet Nexus?
Scarlet Nexus is a new third-person action RPG from the team who worked on the Tales games as well as Code Vein. Set in a futuristic version of Japan, explore a vast world that combines inspirations from both classic anime and western science fiction. Given the game's theme, story and setting, Scarlet Nexus has been branded as a "brain punk" game, but what that means exactly remains to be seen.
What's the story of Scarlet Nexus?
Scarlet Nexus takes place in an alternative future where humanity has successfully developed technology based on the substances found in the brains of humans, granting humanity superpowers. However, this also draws attention from the Others, monsters that descend on the world in search of human brains. You play as one of two members of the Other Suppression Force, or the OSF, tasked with defending New Himuka from the Others, using a combination of their weapons and their extrasensory superpowers.
Bandai Namco promises a complex story of heroism, bonds, and courage. We expect nothing less from the team who crafted the iconic Tales of Vesperia.
What's the combat like?
The combat in Scarlet Nexus is fast and action-packed and seems similar to the combat seen in Nier Automata and other hack and slash games. Players will run around the overworld and engage enemies at will and attach them using a combination of standard sword attacks and telekinesis, which allows them to grab objects and toss them at enemies. You're joined by two other AI-controlled companions that step in to assist in combo attacks.
Skills are assigned to the X, A, B, and Y buttons can be used with the press of RB. You can also trigger an overdrive mode that makes your character significantly stronger for a limited time and seem to channel energy straight from your character's mind. You can level up skills using the brain map, which is Scarlet Nexus' version of a skill tree.
Players will explore a variety of different environments, as well as cities populated with NPCs. We're sure there will plenty of side missions to get involved in, in typical RPG fashion.
Who are the characters in Scarlet Nexus?
In Scarlet Nexus, players will take control of two characters — Yuito Sumeragi and Kasane Randall, both members of the OSF and both with very different personalities. Yuito is a bright and positive young OSF recruit. He's the second son of the Sumeragi family, a very prestigious family whose ancestor was the founding father of New Himuka. When he was a child, he was almost killed by an Other but was rescued by an OSF member, inspiring him to take up arms himself to defend the city.
Kasane, on the other hand, is cool, confident, and indifferent to the people around her. An elite soldier with superb fighting skills, she was scouted by the OSF and graduated at the top of her class. She lost both of her parents to the Others when she was young and was adopted by the Randall's, a family who runs a huge military corporation. Her relationship with her adoptive parents is complicated, but she manages a deep and strong bond with her adopted sister, Naomi. She frequently has strange dreams about red strings but has no idea what those dreams mean.
Both Yuito and Kasane are joined on their travels by other OSF members, each with backgrounds and unique powers, including duplication, invisibility, clairvoyance, and electrokinesis.
Can I upgrade the Xbox One version of Scarlet Nexus to the next-gen version?
Yes, you can, thanks to Smart Delivery. Buy Scarlet Nexus once and enjoy the best experience possible, whether you're playing on an Xbox One or Xbox Series X.
Are there any unique features for the Xbox Series X and S versions?
Yes, Scarlet Nexus is optimized for the next-gen consoles. The game will run at 60 FPS on the Xbox Series X and Xbox Series S, and will be capable of 4K Ultra HD on the Series X.
Is there an anime adaptation?
Yes, there is! Scarlet Nexus is getting the anime treatment this summer. Produced by Sunrise Inc., the anime adaptation will be broadcast to the US thanks to Funimation. And for anime fans who are curious, expect Japanese audio with English subtitles.
Just recently, Bandai Namco gave us our first look at the opening move for Scarlet Nexus, which featured animation produced by Sunrise. It also showcased the opening theme song, performed by The Oral Cigarettes.
Is there a demo?
Yes! Gamers will be able to experience world of Scarlet Nexus ahead of the games release. A demo of Scarlet Nexus will be available on the Xbox One, Xbox Series X and Series S on May 21st. While your progress won't transfer over to the final game, playing the demo will unlock some equipment and cosmetics for both protagonists.
When does Scarlet Nexus release?
Scarlet Nexus releases on the Xbox One, Xbox Series X, and Xbox Series S on June 25. There are three different editions of the game available to preorder now, each with its own set of bonuses.
Preordering the digital edition will get you an exclusive costume set, cosmetics, and something called a Baki attachment. Grabbing the Digital Deluxe Edition will get you the preorder bonuses from the normal digital edition, but you'll also receive plug-ins, the Other cosmetic, the soundtrack and digital artbook, and the red battle attire set for your party.
For fans who prefer physical editions of their games, the Guardians Edition is a massive physical edition available only on the Bandai Namco store. It includes a physical copy of the game and a steelbook case, as well as all of the Digital Deluxe Edition goodies. It also includes an OSF sticker, three art prints, an exclusive physical art book, and the Guardians Box.
Unlock your potential
The power of the mind

Defend the world from the Others as Yuito Sumeragi and Kasane Randall, and embark on a futuristic quest where nothing is as it seems.
Get the Windows Central Newsletter
All the latest news, reviews, and guides for Windows and Xbox diehards.
Zackery Cuevas is a writer for Windows Central, Android Central, and iMore. I like playing video games, talking about video games, writing about video games, and most importantly, complaining about video games. If you're cool, you can follow me on Twitter @Zackzackzackery.