Microsoft's big fall blockbuster is the video game Gears 5, and to celebrate the release of the game Microsoft has also released a limited edition Xbox One wireless controller. Well, Amazon is discounting the controller by $10 already and it only just became available to buy. While it's $64.99 on Amazon, it's $75 everywhere else including Microsoft. This is a unique opportunity for you if you've really been looking forward to this game and the limited edition accessories.
Super New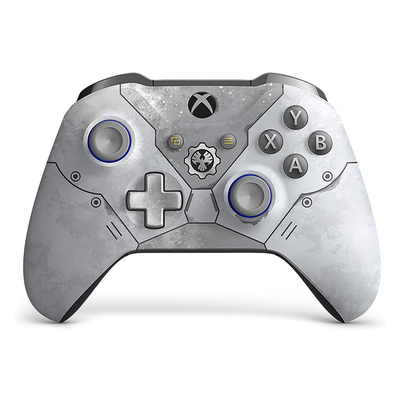 Xbox One Gears 5 Kait Diaz limited edition wireless controller
The controller designed for the video game Gears 5 also includes an in-game skin for Kait Diaz.
$64.99 $75.00 $10 off
The Kait Diaz controller features a unique snow-weathered armor design and the COG insignia. It also comes with a bonus in-game character skin for Kait. The controller's etched trigger grips and rubberized diamond grip help you hang on while you're playing, and you can remap the controls using the Xbox accessories app.
We may earn a commission for purchases using our links. Learn more.