List of Xbox One X Enhanced games at 60 FPS
These 60 FPS titles ensure buttery-smooth gameplay on your Xbox One X.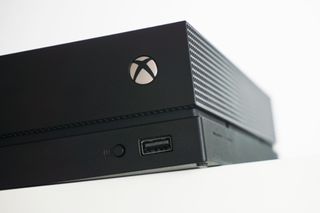 (Image credit: Matt Brown | Windows Central)
Microsoft's flagship Xbox One X console brings a variety of upgrades to "Xbox One X Enhanced" games, including improved resolutions, frame rates, and graphical fidelity. However, third-party developers handle most upgrades, meaning priorities and end results can vary between titles.
For the smoothest Xbox One gameplay, you'll want high frames-per-second (FPS), indicating how many on-screen images are output every second. The higher the frame rate, the smoother animations feel, leading to generally heightened responsiveness.
We've rounded up every Xbox One X Enhanced game available now which targets 60 FPS or offers a 60 FPS performance mode.
Related: List of all Xbox One X Enhanced games
See Xbox One X at Microsoft (opens in new tab)
Complete list of Xbox One X 60 FPS games
Leveraging the additional horsepower of Xbox One X, all of these titles target 60 FPS when running on the console.
A | B | C | D | E | F | G | H | I | J | K | L | M | N | O | P | Q | R | S | T | U | V | W | X | Y | Z
Note: Without official documentation on Xbox One X Enhanced frame rates, this list has been comprised with extensive research from varying third-party sources. If we've overlooked a game, let us know in the comments.
A
B
C
D
E
F
G
H
I
K
L
M
N
O
P
R
S
T
U
W
Which existing (or upcoming) Xbox One X games are you hoping to see with 60 FPS support? Let us know your top picks below.