Microsoft has launched its latest Xbox Series X and Xbox Series S consoles, taking a unique two-pronged approach to its next-generation family, separated in power and price. It's an ambitious strategy that caters to two distinct audiences, delivering the bleeding edge in enthusiast gaming, while accommodating the masses through an accessible, low-cost alternative.
The Xbox Series S is here, and after spending over six months with the device alongside Xbox Series X, it makes for one of Microsoft's most intriguing hardware launches in some time. This affordable console packs many of the same technologies found in its sister console, but as a barebones foundation with notable compromises. It results in several unanswered questions surrounding what players can expect from this avenue of the next generation, with answers that may not surface for years down the line, made worse by the global chip shortage giving the last-gen an unnaturally long lifespan. Here's what you need to know about the Xbox Series S, and whether this $299 console works for you.
(opens in new tab)
Bottom line: The Xbox Series S arrives as the low-cost ticket into Microsoft's next generation of console gaming, clocking in at 1080p HD across most titles, with FPS often matching its Xbox Series X and PS5 counterparts. It's an ideal upgrade for existing Xbox One S owners not fussed about visuals, debuting feature-rich with speedy navigation and load times, but there are various shortcomings worth knowing about.
For
Impressive value with low RRP
Great design with silent cooling
Quick Resume multiple games and boosted loading speeds
Impressive FPS capabilities across many titles enhanced for new-gen consoles
Xbox Game Pass and future first-party investment bring exciting possibilities
Against
Not enough games "designed" for the console
512GB SSD fills up rapidly
The beauty in Xbox Series S starts with the design and hardware
The Xbox Series S sets out to deliver just a slice of Microsoft's next-generation vision, focused on the fundamentals of its newest hardware family, for less. The box juxtaposes its monolithic, performance-driven sister console in every way, framed as an affordable hardware offering that doesn't overcompensate on the specs. It achieves this while retaining a compact, black-on-white silhouette, pushing forward many philosophies shared by Xbox One S, with an attractive starting price to match.
Microsoft opted for a slender chassis for Xbox Series S, although abandoning traditional hardware design conventions, and assembling a distinctly bold showpiece. The form factor shares similar principles to industrial designers like Dieter Rams, providing a callback to his famed products like the transistor radio while heading up design at Braun. The resulting product feels unobtrusive, rather than overengineered, with a unique identity likely to outlive its time on shelves. While that circular black exhaust and the resulting contrast seem strange at first glance, it helps those hundreds of cut-outs fade into the geometry. Those details make Xbox Series S feel precision-crafted, and personally maybe topping the Xbox Series X.
Xbox Series S also presents itself as a condensed entertainment hub, touting less than 60% the volume of Xbox Series X, quickly made evident when stacking the duo side by side. Microsoft's drive to cut all but the essentials makes this surprisingly lightweight even in one hand at 4.25 pounds (1.9 kg), even after seeing countless renders. And while we're all stuck at home right now, I can see this as well suited for frequent travelers simply due to the footprint.
The industrial, function-driven design leaves little to hold against the form factor, effortlessly sliding into the average entertainment center, compared to the Xbox Series X and PlayStation 5. It works both vertically and horizontally, with rubberized pads to protect the underside in either orientation. And while ideal when lying flat, its tall and thin design makes vertical positioning somewhat unsteady compared to past consoles. That's not an issue with safe placement, but you'll need to stay wary of unstable surfaces or knocking the device.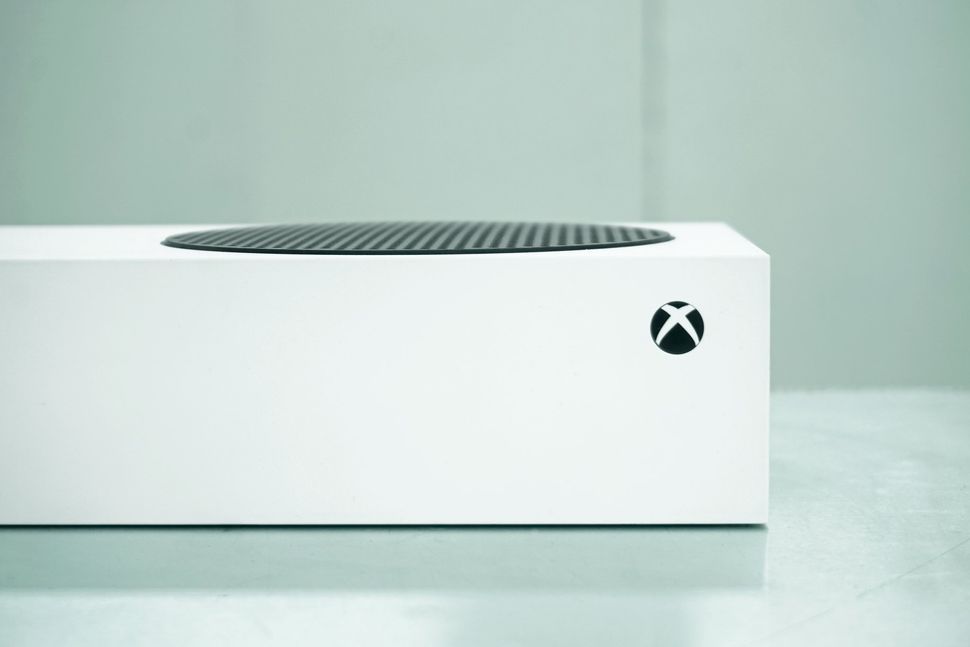 When it comes to the horsepower under the hood, Xbox Series S could be the most intriguing next-generation console launching this holiday. That doesn't come from raw processing power, but rather how Microsoft straddles a new middle ground, opening a more affordable gateway to its refreshed platform. Many of the best advancements made with Xbox Series X also apply here, retaining the underlying foundations, with compromising elsewhere in pursuit of a lower price. And a quick glance at the Xbox Series S specifications shows the real value comes with those crucial shared components.
The value proposition for Xbox Series S is somewhat atypical in a new console generation, delivering a sizeable leap over the original Xbox One family, but also falling short in many areas. For the most part, it's a system-wide boost, attributed to the latest AMD architectures and a custom solid-state drive (SSD) that annihilates previous console benchmarks. But on-paper, GPU floating-point performance and RAM capacity fall below Xbox One X, resulting in an entirely new system makeup, and some frustrating limitations in the early days. What does that mean for Xbox Series S? It's a little complicated and something we may not fully grasp until the console spends a few more years on the market.
Don't be fooled — the Xbox Series S looks to be a capable machine in its class, delivering a consistent gaming experience suited to those on a tighter budget. The hardware inside provides low-cost value unmatched by the next-generation frontrunners, best with those using HD-bound TVs, as the rest of the platform pushes 4K resolution. Existing Xbox One or Xbox One S owners won't be disappointed with that boost. Comparing the Xbox Series S to the Xbox One X is a little more complicated, but we'll get to that in the performance section below.
Indeed, the current value of Xbox Series S doesn't come from graphics, but rather from streamlining everyday experiences. It's a system-wide change, previously described by Xbox Game Studios head, Matt Booty, as when "technology starts to be more transparent to the player." It's precisely that, seeing load times slashed with smooth menu navigation, and ultimately improving every interaction you'll have with the system.
Xbox Series S shares much of its underlying technology with Xbox Series X, making this a distinctly next-generation machine, even if not a leader in performance. The device leverages AMD's latest Zen 2 CPU architecture, flanked by a GPU aligning with all the RDNA 2 graphics capabilities. The close collaboration between Microsoft and the Santa Clara hardware giant sees the console pushing all-new possibilities, with benefits that will likely sprout throughout the generation.
The Xbox Series S packs a custom CPU at heart, based on the new 7nm process, with its eight-core 3.6 GHz makeup only slightly short of the 3.8 GHz counterpart found in Xbox Series X. It results in a strong CPU that falls only slightly behind its flagship while eliminating a crucial bottleneck from the previous hardware generation.
The most significant disparity comes from its GPU, based on AMD's Navi series, with floating-point performance clocking in at 4 TFLOPS and 20 compute units (CUs) at 1.565 GHz. For the less technically minded, that's around one-third of the 12.15 TFLOPS much-touted by Xbox Series X. Improved per-teraflop returns over the Xbox One's Graphics Core Next (GCN) architecture make for a tough comparison, but results in a console targeting between 1080p and 1440p, rather than the full 4K of recent Xbox flagships.
Microsoft also opted for 10GB GDDR6 RAM with Xbox Series S, coming in significantly lower than the 16GB offering from Xbox Series X. That's also slower, with 8GB @ 224GB/s and 2GB @ 56GB/s, over the 10GB @ 560GB/s and 6GB @ 336GB/s in its high-end Xbox. We expect this to act as another bottleneck moving forward, setting the ceiling for future titles.
The onboard NVMe SSD has the most immediate benefit, with Microsoft's custom, high-speed PCIe 4.0 drive maybe the prevalent leap over past consoles. It's a core pillar headed into the next generation, after several years suffering from sluggish spinning platters, resulting in an industry-leading solution. Xbox Series S has an SSD with identical performance as Xbox Series X, serving up 2.4GB/s peak read and write speeds, powering all of the new experiences. It's so fundamental that Microsoft limited next-generation games to its own SSDs, with slower, unauthorized external drives now relegated to offloading data or backward compatibility.
That speed boost proved a key takeaway from my time with Xbox Series X and Xbox Series S, making it hard to return to the previous Xbox One consoles. It cuts load times down to mere seconds, bolsters multitasking, and injects added speed to a dashboard that's struggled on Xbox One for years. You'll see the impact of this SSD throughout this review and its performance never disappoints.
Swipe to scroll horizontally
| Loading Speed Test | Xbox Series X/S (SSD) | Xbox One X (HDD) |
| --- | --- | --- |
| Monster Hunter: World | 4.7 seconds | 35.6 seconds |
| Gears 5 | 8.9 seconds | 47 seconds |
| State of Decay 2 | 13.1 seconds | 1 minute 3.4 seconds |
| Fortnite | 10.2 seconds | 24.3 seconds |
| Rocket League | 4 seconds | 5 seconds |
But the Xbox Series S SSD quickly shows its shortcomings, with its 512GB capacity, and 364GB usable out of the box. I initially filled that allocation in only five games before busting out an external drive for installations. That gets tiring quickly, and as an all-digital console, you'll likely find yourself shuffling around files on the regular. Install the upcoming Call of Duty: Black Ops Cold War, totaling 136GB on Xbox Series S, and that's a chunk of your SSD gone.
That's half the size seen in Xbox Series X, and expanding it requires a new proprietary "Expansion Card," manufactured alongside Seagate. With its fun-sized form factor, easily slotting into a dedicated port found on the console's rear, there's a lot to like from the design. It matches the internal SSD's performance exactly, even if a little toasty under heavy load. But it's unsurprisingly costly due to the premium PCIe 4.0 tech, and its $220 RRP will push most to USB drives. It's frustrating shuttling upgraded games back and forth but saves a significant sum from the outset.
Further demonstrating Microsoft's hardware proficiency, it nails the Xbox Series S aesthetics, with quiet cooling to match. And retailing for just $299, it essentially replaces the Xbox One S, and matches the Nintendo Switch while being far, far more powerful. It's an ideal piece of kit when considering affordability.
While undoubtedly a welcome leap over the original Xbox One, the experience tails far behind Xbox Series X and PlayStation 5, which could be cause for concern as we get further into the generation.
The Xbox Series S has proven a challenging device to define, which, while packing the hallmarks of next-generation consoles, its capabilities makes this a distinctly different category. Xbox Series S provides a huge upgrade over the original Xbox One and Xbox One S. While it outpaces the entire previous generation in several vital areas, right now it could be considered a side-grade to the Xbox One X, although thanks to FPS Boost, we are starting to see it outpace even that console too for frame rates. For those looking for the full next-generation experience with 4K visuals, though, you'll need to consider the Xbox Series X.
The Xbox Series S OS and features feel better than ever
The broader Xbox platform and accompanying services find themselves increasingly interlaced with the hardware's intrinsic value, making the experience around the console just as crucial. This new generation follows several years of steady growth for the Xbox brand, with a mature Xbox One ecosystem, while also established on PC and mobile. That all filters into what Xbox Series X and Xbox Series S aim to deliver, with a returning operating system, games lineup, and accessories. It doesn't bring a hard cut across the two console families, for better or worse.
It's much of the same for returning Xbox owners, sharing an OS with the previous console, and delivering a near-identical experience in everyday tasks. The latest dashboard arrives in stark contrast to the Xbox One's early days, which launched far from feature-complete while handicapped by a sluggish Kinect-heavy interface. The recent October 2020 updates bolster parity across generations, implementing a new UI refresh that pushes Microsoft's Fluent design language.
Those similarities in many ways allow Xbox Series X and Xbox Series S to shine, which expands the platform features while also improving speed and responsiveness. The pop-out Guide menu no longer hangs between tabs, while your games library populates with tiles instantly, overall leaving both devices feeling great to use. New features enabled by next-generation technologies reinforce the perceived speed, even if less daring than the power advances in tow.
The included SSD also feeds into the system speed-up while providing a backbone for new features like Quick Resume. The new-and-improved multitasking debuts on Xbox Series S, allowing the system to commit a current game state to memory and quickly rebooted without the full opening sequences. It supports multiple games simultaneously, unlike the earlier implementation on Xbox One, allowing you to cycle games on the fly. Those saved states now even stay after powering down and unplugging the console, following the switch to using the SSD over the onboard RAM.
The system introduces Quick Resume upon opening your second game, automatically stowing inactive games in memory, and seamlessly fetched once revisited. It means you won't need to worry about start-up sequences and initial load screens, with generally consistent results. While we've encountered games randomly losing their saved state or intermittent issues when recovering specific titles, it's a welcome addition to the consoles.
The new Xbox consoles welcome the HDMI 2.1 feature set, supported by many of the best 4K TVs for Xbox Series X and Xbox Series S in 2021, even if early days for the standard. While you're mostly looking at the latest flagships like the LG CX and Samsung Q90T right now, the increased prevalence with time should democratize these improvements. While the standout 4K 120Hz support only truly benefits Xbox Series X, it does bundle new features for Xbox Series S owners. Auto low latency (ALLM), which automatically shifts your TV to Game Mode, and variable refresh rate (VRR) to tackle screen tearing, are ones to watch.
The notable setback with Xbox Series S comes in the media front, as Microsoft revises its vision as the "all-in-one" entertainment hub and focusing more on the games. While Xbox may not be the same living room centerpiece once imagined, it's still capable in the space, with all the features expected from a home console.
Microsoft's striking omissions with Xbox Series S fall on the hardware, with the removal of the HDMI passthrough for cable boxes and SPDIF optical audio output. The disc drive's removal also shifts video to online streaming over the 4K Blu-ray playback across recent Xbox consoles. The IR blaster is absent, superseded by HDMI CEC for TV control, but an IR receiver means existing media remotes work just as intended.
The all-digital experience shifts the focus to your streaming options, with a diverse lineup of apps now available through the Microsoft Store. Netflix, Disney+, Hulu, Apple TV, and other staples all feature. The lack of Blu-ray is noticeable, though, given that Microsoft's own Movies & TV service doesn't really make the grade. Movies & TV doesn't offer enough UHD versions of movies outside of the U.S., and investing in the service is not exactly something I would recommend, given that there are no mobile apps for the Xbox Movies & TV service. You might be better off using the Google Play app on your smart TV, if you have one.
Most apps do support 4K HDR playback, despite the console's focus on HD gaming, with extensive support for all the top industry standards. It can output both HDR10 and Dolby Vision visuals while enhancing the audible soundscape with Dolby Atmos and DTS:X spatial technologies. And if you long for the days of Kinect, third-party speakers like Amazon Alexa and Google Assistant also have Xbox integration for basic controls.
And while otherwise matching the Xbox One dashboard, Xbox Series X and Xbox Series S do include "Dynamic Themes," providing animated home menu backgrounds for added flair. They add some additional life to the menus, providing a small reward for the extra horsepower, although the selection isn't very big as of writing.
The Xbox Series X and Xbox Series S may feature little revolutionary on the software side, but each brings the quality of life changes that best their Xbox One counterparts. It's welcome to see Microsoft launching these devices with a mature and refined ecosystem straight out the box, set to better position the console for future updates.
Xbox Series S performance varies, but it can top 120 FPS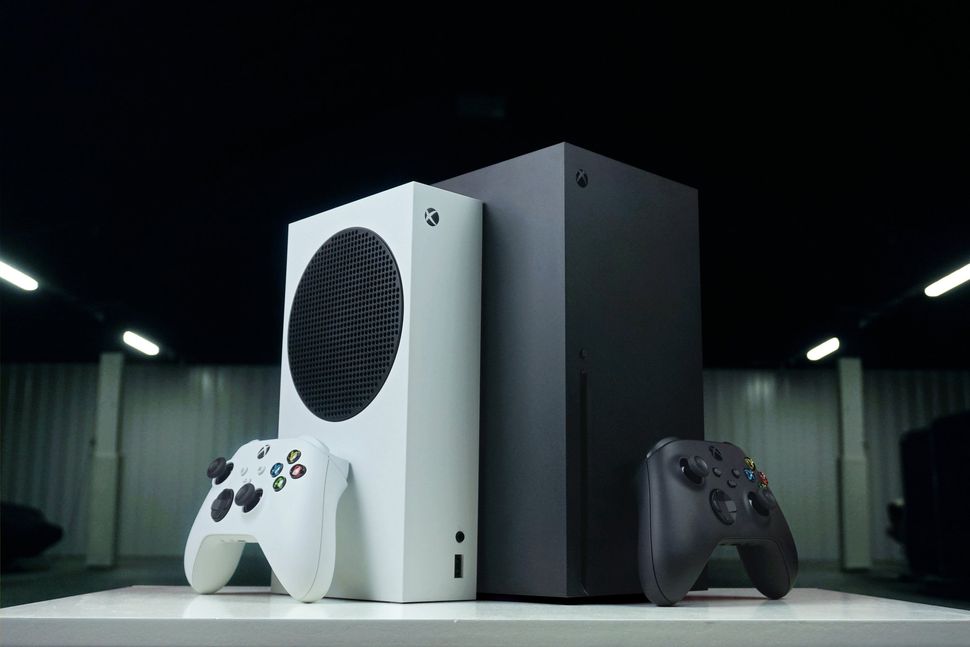 While Microsoft pushes Xbox Series X as the "world's most powerful console," Xbox Series S has eyes set on an entirely separate demographic. The console serves as an affordable entry point into next-generation hardware, providing a steady foundation for experiences to come at the cost of performance. And with Xbox Series S more focused on gaming than Xbox One back in 2013, the lower tier has to prove its place in the market.
The opted specifications marry the old with the new, resulting in mixed results based on the games you'll be playing. The Xbox Series S provides considerable value as a basic box that plays the newest games, but savings mean trade-offs to consider. The visuals don't feel distinctly "next-gen," but you're looking at a configuration ideal for casual or budget-conscious players. The SSD also sees loading times consistently reduced, which makes it hard to return to past consoles.
It's worth stressing that Xbox Series S is undoubtedly a 1080p gaming machine. While the company unveiled the device with a 1440p QHD resolution target at 60 frames per second (FPS), with optional 120 FPS support, there's no indication of that becoming the norm. Most announced Xbox Series S titles aim for 1080p, including the upgraded games available throughout our review period, like Gears 5, Sea of Thieves, and Forza Horizon 4. While that's far from a dealbreaker, especially with HD displays, it makes for a messier image if upscaling to a 4K-compatible TV.
The Xbox Series S falls back on Xbox One S versions of games if they haven't been "enhanced" for the console. Some games benefit from FPS Boost on Xbox Series S, but it's not a huge amount of titles as of writing. Right now, many games look better on Xbox One X while performing roughly the same as they do on Xbox Series S, when you disregard the Series S' superior loading speed. However, over time, that will start to change. Games like Dark Souls III and Monster Hunter: World, for example, enjoy better FPS on the Xbox Series S vs. the Xbox One X version of the game thanks to either FPS Boost or unlocked FPS. Games that haven't been enhanced will output at higher resolutions on the Xbox One X generally, and maybe even offer better frame rates. The situation will improve over time, though. I'd argue that already, the Xbox Series S is a credible upgrade from the Xbox One X for the SSD alone.
For truly next-generation titles, you're looking for those Xbox Series S "optimized" content, whether new releases or retroactive upgrades to existing games. Even after six months of additions, and the FPS Boost feature, the primary issue is the lack of compatible content. Games are inconsistently enhanced too. I was disappointed to discover Chivalry 2, for example, opted for 30 FPS on Xbox Series S, despite being "enhanced." This game enjoys 60 FPS on Xbox Series X and PlayStation 5, and given its emphasis on reactive melee combat, the frame rate delta is stark.
Microsoft has made huge strides with its creative arm, bolstering its Xbox Game Studios lineup to over 14 studios, with a further eight on the horizon with its Bethesda acquisition. But that still leaves the new Xbox consoles with weak launch lineups, including a Halo Infinite-sized hole following its delay into 2021. As we head into 2022 and beyond, the gap will evaporate, though. The sheer volume of upcoming exclusive Xbox titles is massive.
Microsoft and many third-party publishers have also committed to shipping their titles to Xbox One consoles for the near future, making it less essential to upgrade right now, though. The global chip shortage will likely last into 2022 as well, giving the Xbox One an unnaturally long life span. Gradually, that will change with future console exclusives like Senua's Saga: Hellblade II and Forza Motorsport, making Xbox Series S the cheapest available entry point to play these titles.
Gears 5 has proved the next-generation standout, upgraded with various bells and whistles. It bolsters an already impressive visual showcase with ray-traced global illumination, drastically improving single-player lighting while also pushing out a 120 FPS mode at 1080p for multiplayer. Sea of Thieves and Forza Horizon 4 also have their tweaks, now hitting 1080p with a doubled 60 FPS frame rate, but otherwise mostly unchanged from their Xbox One versions.
Microsoft has more upgrades on track for launch, with many Xbox Series X upgrades coupled with similar tweaks for Xbox Series S. But the information just isn't out there, with many studios discussing their Xbox Series X targets, but leaving no mention of the sister console. That documentation is something to watch throughout the Xbox Series S launch, likely providing a better understanding of what to expect from the hardware.
Note: To view these image comparison slides, make sure you're viewing this page in a web browser and not our Windows 10 app. Some ad blockers have been known to break the image sliders in this story, so consider disabling them for this piece. This article is best viewed on a larger display — you're not going to see the differences while viewing on a mobile phone.
Gears 5, Optimized for Xbox Series S (left) versus Gears 5, Optimized for Xbox Series X (right).
With the next-generation lineup left to mature, the focus also falls on Xbox Series X and Xbox Series S backward compatibility. It's been a growing conversation since the early years of Xbox One, with the concept of game preservation increasingly tied to the brand image. That also extends across generations, with all games playable on Xbox One also present on Xbox Series S.
The full lineup of Xbox One games and various Xbox 360 and original Xbox titles work on Xbox Series S, besides a handful of Kinect titles. It's an impressive feat, with minor upgrades also to be expected, although with results that differ across the playable library.
As noted, for Xbox One games not upgraded for Xbox Series S, the console runs versions designed for Xbox One S. While the Xbox Series X runs the full Xbox One X Enhanced patches we've seen over the years, the specifications inside Xbox Series S fail to meet the requirements. That's mostly down to differences in Xbox One X, heavily reliant on its beefy GPU and RAM configurations not present inside Xbox Series S.
But you can expect enhancements, especially for titles developed with a level of flexibility back with their original releases. Games with dynamic resolution or framerate scaling can benefit from the hardware, regularly pushing their best on the system. Microsoft has also added a neat Auto HDR feature, implementing improved colors, interpreted by an algorithm in real-time. While many hard-coded targets will limit Xbox Series S, running your favorites across generations helps lock in value. FPS Boost also enhances the proposition, with games getting frame rate improvements without any developer involvement.
Still, all of this paints an unclear image of what this means for Xbox Series S in the years ahead. The console currently looks poised to deliver a new hybrid, falling between performance expected from Xbox One S and Xbox One X at 1080p, but with additional considerations for next-generation technologies like ray tracing. Many games will look clearer on Xbox One X right now, and even the backward-compatible library doesn't stray far from Xbox One S.
The Xbox Series S presents outstanding value at the entry-level, including a backbone to support all blockbuster releases for several years to come. While Microsoft looks to phase out Xbox One hardware over the coming years, Xbox Series S will likely be the cheapest way to experience its biggest upcoming games, beyond streaming solutions like Xbox Game Pass cloud gaming. And for that, Xbox Series S occupies a unique space in the market, reducing the barrier to entry.
But there are rightful concerns about how that hardware holds up and what that means for the broader generation moving forward. While I don't see Xbox Series S holding back the flagships, we've already seen concern from developers at several big-name studios. It clear this console isn't just the Xbox Series X at a lower resolution, but the extent of those limitations will only become emerge over the months to come.
Verdict: Should you buy the Xbox Series S?
The Xbox Series S launched as the cheapest next-generation console last holiday, serving as a low-cost entry point into Microsoft's future gaming vision, with support for titles years out. It packs some welcome improvements throughout, speeding up load times and everyday tasks while also providing a little headroom for new features like ray tracing and 120 FPS support. But the system finds itself weighed down by significant compromises, especially in 2021.
Picking up Xbox Series S comes with the expectation of 1080p, leveling out at 60 FPS, which makes up the majority of experiences we see so far. But with a limited lineup of "enhanced" optimized games, it fails to reassure whether those specifications will stand the test of time, and the device's full potential remains unclear. FPS Boost is helping, though, albeit gradually.
In short, the S upgrades the S, and the X upgrades the X. For existing Xbox One S owners satisfied with their current console, the Xbox Series S acts as a seamless upgrade. But the Xbox One X and its beefy specs set the bar, and you should gun for an Xbox Series X to get the best visuals in its category.
Pros
Affordable
Great design with silent cooling
Quick Resume multiple games and boosted loading speeds
Xbox Game Pass and future first-party investment bring exciting possibilities
FPS Boost helps some titles rise above Xbox One X
Cons
Barebones next-generation features
Undeniably weak launch lineup
512GB SSD is just too small
Leading 4K
(opens in new tab)
The full next-generation experience.

Xbox Series X is Microsoft's new flagship, as its most powerful console with over 12TF GPU performance and a custom SSD. It boasts up to 4K resolution and 120 FPS, full backward compatibility across four generations, and ray-tracing support.
Next-gen in HD
(opens in new tab)
Experience next-gen gaming for less.

Microsoft serves the next-generation for less with its budget-friendly Xbox Series S. The console packs the same high-performance CPU and SSD technology as Xbox Series X, while scaling back the GPU and removing the disc drive.
Matt Brown was formerly a Windows Central's Senior Editor, Xbox & PC, at Future. Following over seven years of professional consumer technology and gaming coverage, he's focused on the world of Microsoft's gaming efforts. You can follow him on Twitter @mattjbrown.
The Series S is basically a "Game Pass Xbox." I have several friends who opted for this device because of the price and the fact they only have 1080p TVs with no plan to upgrade any time soon. They are looking forward to playing the back catalog of games they never got to enjoy on Xbox. There is a market for this console, even if I'm not in it (Series X being delivered next week).

A nice console with only 1 big flaw and 1 smaller flaw. The big one is obviously the storage, 364gb isn't enough for next-gen, hell it wasn't even good for this generation. The other flaw that I see is the RAM, it should've had 12gb (192bit) GDDR6 memory achieving 336gbps, that could aliviate the problem of sub 1080p games, but graphics isn't the reason why people will buy this console, so it isn't that bad.

It's interesting seing my opinion 8 months ago and compare to my opinion of it now. Aaand my opinion opinion of the Series S got worse... Primarily because games are running "worse" on every console than I thought they would, it seems that the standard is dinamic resolution that averages at 1440p60fps but can go to 1080p60fps on XSX/PS5, the problem is that while not bad on the big boys consoles, it doesn't translate well for the Series S version, games like Metro Exodus can go to SD territory (close to 480p used on the OG Xbox) while still keeping a good 60fps. The console just seems like it was poorly designed, it should have been bigger so it could have had better cooling and therefore achieve a much higher clockspeed, as well as it should have had a true unified Ram so it could have had higher memory bandwidth. The console wouldn't look as bad if the 400$ digital edition PS5 wasn't a thing, for 100$ more you basically get a Series X levels of performance and it's a no brainer (from a hardware perspective)

Funny, my opinion of it has only improved after owning both consoles. I was actually surprised at how well it performs. This is even BEFORE all the tools have been released for the console. Once the AMD tool for resolution starts being used by devs (along with the MS tools like velocity architecture), this console should only shine more. Is it perfect? Of course not, but it is sure better than good enough for the price. Remember that the new Switch will be even more than this device. I have only been disappointed with how one game runs so far comparing to my X and that is Mass Effect where I had to put it in performance mode in order to get out of 30 frames a second mode.

Way too many cuts were made and I think Microsoft has shot themselves in the foot when it comes to this console. It seems like hardware decision were made with no foresight into how this thing will hold up over time.
Sure it might be ok new and in the first year but as games get bigger and more demanding this thing will choke fast. Skip this and get the full blown Series X.

Your comment is extremely laughable considering the original Xbox One and how it 'held up over time. That system was basically obsolete when it came out. This is pretty much the same system as the X. I think MS knows exactly what they wanted to do with the system. Power in graphics aren't everything, look at the Switch.

Or maybe it is laughable you dont understand hardware and software.
Its not just the GPU that will hold this back but the total combination of cuts.
Less and slower RAM, smaller SSD (by the time you buy 1 expansion card you are already spending close to Series X pricing) that only holds potentially 3-4 games, narrow memory bus, no disk drive.

Look at the last few generations of Nintendo consoles.
Microsoft is running a triple-pronged attack at the gaming market: Series X aimed at the dedicated gamer offering class-leading performance; XCloud aimed the mobile market and non-console gamers (it runs of many streaming video sticks and Android-based TVs); and the Series S aimed at the low-end market previously owned by Nintendo. Instead of comparing it to the Series X and PS5, which are not comoeting for $299 sales, better try comparing it to the PS4 and PS4 Pro that are still being marketted at comparable prices. Comparing it to the $500 consoles is comarying a Camry to a Corvette. Also, folks tend to forget that at most a third of the XB1 installed base is The One X.
Most of those upgraders have been living with 512GB, 1080P, no HDR, no ray tracing.
Even limited versions are a step up. And don't forget: XCLOUD is coming to the Xboxes, old and new.

I don't disagree that this system should have more storage space, but I would suggest that everyone watch this Digital Foundry video on external SSDs. It actually had some surprising results. This made my decision on immediate future storage on my X. https://youtu.be/7y-Fy1Q2O2k

People that are won't spend over 100$ to add archival storage to their 299$ console, if they could spend that kind of money they would've went with the Series X

No.
They will spend $50 for an old-fashined spinning disc to archive the games and only keep the three of four actively active ones on board.
Reviewers seem to forget most casual gamers are *serial* gamers. They run one game at time for weeks on end.
Also underreported is that the OS on the old boxes took up more space on the internal tirage.
And that the new games will ship with lower resolution graphics optimized for HD, not 4K.
Finally, in the next gen games, rendering resolution will not be the end-all be-all of graphics quality.
In addition to Ray Tracing, there is AI-based scaling, which has been proven to deliver better image quality with a lower render resolution and higher complexity. The games will have to be developed with the new architecture in mind. Consider the FALCONEER, which on the series S the game will hit 1800p @ 60fps in standard mode and 1080p @ 120fps in performance mode. Both are beyond the OneX. In fact, odds are the Series S will even be able to do 4K/30 on some games.
The thing is a lot more flexible than people realize.
DirectX is designed for scalability.

Call of Duty Cold War has already proven that this is going to be insufficient for next gen storage wise, if you have to pay an extra hundred bucks for an external drive just to have more than 2 games installed then people are just going to get the digital PS5 instead. Sure, people will argue that you can just transfer across, but this system is assumed at kids or far less hardcore gamers (I guess) and they aren't going to go to that kind of effort. That being said, if Microsoft dropped a bombshell and released xCloud for console alongside the Series S, that would be huge. But I can't see that happening.

Microsoft already said XCLOUD is coming to the consoles. All of them.
Even Series X.
This would allow (some) PC games to be played on console, XB1's to run next gen games, and Series X to let people play a purchased game instantly via cloud while it downloads.
XBOXes have other tricks that aren't being used yet.
The architecture has legs. Spencer, early in October 2020: "Head of Xbox Phil Spencer answered this very question on Twitter today, explaining that the company is planning to making cloud streaming possible on PCs and consoles, just not right now. "Yes, we want to do this," Spencer said, referring to the ability to stream Game Pass games on devices other than mobile. "It's in the long list of cool things the xCloud team is working on, just a bit further down the list. But we want console and PC players to be able to browse as easily as mobile players, it's a good Game Pass feature."

I'm well aware of that, what I was saying is it would be absolutely huge if Microsoft just suddenly made it a reality on the release of the S and X, it would completely (almost) negate the storage issues with the Series S.

Cloud gaming isn't anywhere near to delivering even 1080p/60.
It would muddy the waters for launch which is why it's such a low priority.
Job 1 is getting a browser version past Apple's ramparts.
Job 2 is getting a native PC version that can exploit the varying hardware configurations. Including PC Sticks.
Job 3 is getting it on the XB1 hardware. It would be a delight if they could support the 360. :D
Job 4 is updating the service to stream next gen games in addition of One S versions.
After all that, they'll do the native X|S version.
Probably by 22. As Spencer said, they have a lot of work ahead and higher priorities. And one of those is selling the Series S for what it is: 1080P/60 with HDR, SSD, and raytracing and not what it isn't.

Eight months later:
I've bought and used both the S and the X for several weeks each and can report the Series S is indeed a proper next gen box. It fulfills the primary mission of a new generation console: it plays the games. That alone justifies its existence and the early termination of the OneX.
They got that right. Since november, MS has separated the Series S from the OneX with auto HDR and FPS Boost so the Series S adds better performance and presentation for older games to future proofing. So far few games take advantage of the full RDNA2 feature set but they are coming and enough use Raytracing to settle the matter of whether the Series S is a step up. Also since November, MS has reiterated that they are in fact going to release an xcloud client for both new and old consoles--within months--so owners of XB1 consoles shouldn't feel rushed to upgrade but those in the market for a new console shouldn't feel bad over going with the S over the X. It is quite reasonable if you don't demand maximum performance or disk media support. Resolution? Even on 4K displays, the Series S looks fine. Good upscaling. With this generation we can expect render resolution to stop being the dominant figure of merit for games. Storage? There is no such thing as enough storage. As I pointed out in November, real world gamers don't play more than a game or two at a time. If that. Archiving games to a USB HDD is a minor inconvenience if it comes to that. Looking ahead, to 2023 most likely, it will be interesting to see which way MS takes tbe Series S: downmarket towards $199 or maintaining the price point by boosting storage to 1Tb. My own guess is the former because I expect the storage card price to come down noticeably by then. Either way, Series S is going to be a big part of the XBOX ecosystem moving forward.

A lot of people are sleeping on the Xbox series s. I have two of them and a series X. Once developers begin to implement the new super sampling resolution tools that AMD have introduced, people will really realize how much of a little beast the S truly is. Supposedly by August, we'll start seeing games using the new technique. Not to mention that Microsoft hasn't even implemented all of the features of the new hardware yet. Even more to look forward to in the future.
Windows Central Newsletter
Thank you for signing up to Windows Central. You will receive a verification email shortly.
There was a problem. Please refresh the page and try again.