Best selling Xbox 360 games of all time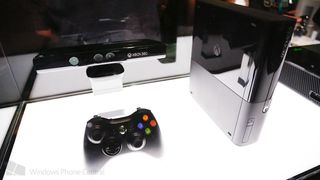 Released November 22, 2005, the Xbox 360 has sold over 85 million units worldwide. Microsoft recently announced they would be discontinuing production of new Xbox 360 consoles, but would be continuing support for both hardware and software. Good news for owners of nearly one billion games sold since 2005. There are thousands of Xbox 360 games — some are great, some are downright awful. Here we focus on the former with a list of the best selling Xbox 360 games of all time.
Data Source: We are aware of the problems behind VGChartz, including estimated data and their admitted lack of a large sample size. Despite its shortcomings, VGChartz strives to offer a glimpse of game sales not often seen by the public, and is indeed the best source of data currently available.
Kinect Adventures!
Why you can trust Windows Central Our expert reviewers spend hours testing and comparing products and services so you can choose the best for you. Find out more about how we test.
21.78 Million Copies
Developed by Good Science Studio and released in 2010 as part of the Kinect bundle, Kinect Adventures! is a collection of sports and action games. Kinect Adventures! was mostly panned by reviewers who blamed a lack of game variety and game complexity for low review scores. Despite poor reception, Kinect Adventures! was many gamers' introduction to the Kinect, and will forever hold a special place their hearts. With 21.78 million copies sold worldwide, Kinect Adventures! is the best selling Xbox 360 game of all time.
Grand Theft Auto V
16.17 Million Copies
Released originally on PS3 and Xbox 360 before being remade for current-gen consoles and PC, Rockstar's latest crime opera is a major hit. Featuring a deep storyline characteristic of the Grand Theft Auto series, GTA V takes place in the city of Los Santos (modeled after Los Angeles). Rob, maim, and kill your way to fortune and fame as you battle against government officials and criminals — hard to tell the difference sometimes, isn't it? A multiplayer mode was introduced with GTA V that lets you compete against other players for control of Los Santos. As expected, GTA V sold 16.17 million Xbox 360 copies, enough to come in at number two on our list.
Call of Duty: Modern Warfare 3
14.72 Million Copies
The eighth game in the Call of Duty series was developed by Infinity Ward and Sledgehammer Games, and was released November 8, 2011. Modern Warfare 3 was the first COD title to feature a cooperative survival mode, and saw the original killstreak system get a revamp. MW3 was met with warm reviews and remains one of the most popular Call of Duty titles with 14.72 million Xbox 360 copies sold.
Call of Duty: Black Ops
14.55 Million Copies
Black Ops, released November 9, 2010, is the seventh episode in the Call of Duty series. Set during Cold War tensions between the USA and USSR, the campaign sees players carry out and fall victim to classified CIA operations called (as the title suggests) black operations. In addition to the single-player campaign, Black Ops features classic Call of Duty multiplayer action, and a remade Zombies mode that debuted in World at War. The game was received poorly by gamers, most stating bugs and lag as the source of frustration. Despite these problems, Black Ops has sold 14.55 million copies on Xbox 360.
Call of Duty: Black Ops II
13.70 Million Copies
Treyarch was the first developer to push the Call of Duty series into the future using fictional weapons and technology. Black Ops II was released November 13, 2012 and was celebrated for its non-linear story, a first for Call of Duty. Black Ops II includes, of course, the famous COD multiplayer, this time with a few changes to killstreaks and create-a-class mechanics. Don't forget Zombies, which helped propel Black Ops II to 13.70 million Xbox 360 copies sold and to number five on our list.
Call of Duty: Modern Warfare 2
13.49 Million Copies
There is a debate between gamers as to which Call of Duty is the all-time best: Modern Warfare 2, or the original Modern Warfare? If a verdict is based on copies sold, Infinity Ward's Modern Warfare 2 is the clear winner. Featuring a multiplayer experience largely customizable and incredibly fun, and capped off with a well-written campaign, Modern Warfare 2 was for many gamers a benchmark. Having sold 13.49 million copies on Xbox 360 cements MW2 at number six on our list.
Halo 3
12.13 Million Copies
Released September 25, 2007, Bungie's Halo 3 was the final installment in the story begun in Halo: Combat Evolved. Massive hype (fanned by Microsoft's enormous marketing budget) surrounded Halo 3's release, and some Xbox Live users who received a leaked version codenamed Epsilon had their Live accounts banned until year 9999. Halo 3 was met with critical acclaim and most gamers claim it lives up to the hype. It sold enough copies to hit the number seven spot on our list with 12.13 million copies sold.
Grand Theft Auto IV
11.01 Million Copies
Coming in at number eight on our list with 11.01 million copies sold, Rockstar's Grand Theft Auto IV was a massive hit when it was released April 29, 2008. Featuring massive graphics and scope upgrades over San Andreas, and an organic-feeling replication of New York City, GTA IV is one of those titles many gamers will revisit several times. Players take control of Niko Bellic, an Eastern European war veteran trying to fit into American culture and ultimately trying to get his own slice of the American dream. The dark denouement to an extensive storyline is one you won't soon forget.
Call of Duty: Ghosts
10.16 Million Copies
Because it was developed by three separate studios — Infinity Ward, Neversoft, and Raven Software — Call of Duty: Ghosts came out as a mish-mash of poor designs, poor gameplay, and poor writing. Although it was received warmly by critics (cough rigged cough), gamers everywhere criticized Ghosts for unoriginal multiplayer and an unexciting campaign. Since Call of Duty sales don't seem to be based on reviews, Ghosts sold enough copies (10.16 million!) to hit number nine on our list.
Halo: Reach
9.85 Million Copies
Bungie's final Halo game left a lasting impression on many gamers. Released September 14, 2010, Reach went on to sell 9.85 million Xbox 360 copies, making it the tenth-best selling Xbox 360 game of all time. Halo: Reach featured several new multiplayer game modes and also featured new items, including a jetpack, persistent armor, the ability to sprint, a drop shield, and active camouflage. Halo: Reach received critical acclaim for feeling like an original work in a running series of games.
Get the Windows Central Newsletter
All the latest news, reviews, and guides for Windows and Xbox diehards.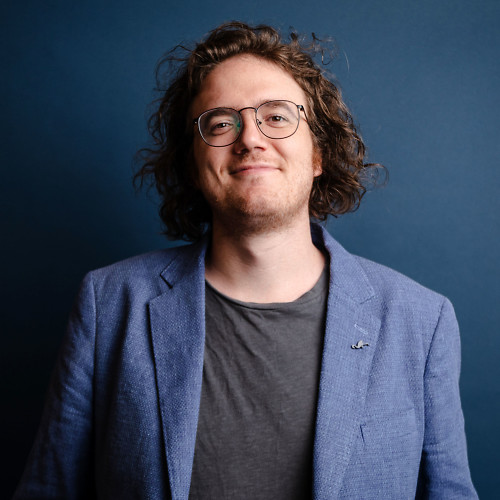 Senior Editor, Laptop Reviews
Cale Hunt is formerly a Senior Editor at Windows Central. He focuses mainly on laptop reviews, news, and accessory coverage. He's been reviewing laptops and accessories full-time since 2016, with hundreds of reviews published for Windows Central. He is an avid PC gamer and multi-platform user, and spends most of his time either tinkering with or writing about tech.