Call of Duty: Vanguard and Warzone Pacific Season 2 — Everything we know
Season 2 brings a little love and a lot of toxic gas to the battlefield.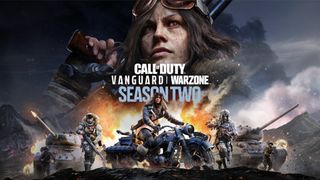 (Image credit: CharlieIntel via Twitter/Activision)
Call of Duty has been topping headlines lately following the announcement that Microsoft is purchasing the title's publisher, Activision Blizzard, for a record-breaking $70 billion price tag. While most of the speculation surrounding the game has been about whether the franchise will eventually become Xbox exclusive, there's still plenty to postulate with regards to the game's current state as Call of Duty: Vanguard and Warzone Pacific's Season 2 launch peeks over the horizon.
Shortly after the announcement of the acquisition, the developers behind Call of Duty: Vanguard and Warzone Pacific delayed the upcoming Season 2 content to give them more time to work out some of the games' instability issues. After a series of patches, many of those issues have been smoothed over (though there's plenty more still to work out), and everybody is turning their eyes toward Season 2 while wondering what changes it will bring.
Call of Duty: Vanguard Season 2 release date
Typically, a new season begins in Call of Duty following the completion of the previous season's Battle Pass. For Call of Duty: Vanguard and Warzone Pacific, that should have been back on Feb. 1. However, the games were so heavily plagued with instability issues, glitches that allowed Operators to be invisible, and equipment balance concerns, that the decision was made to delay the content drop for Season 2 by two weeks. While seasonal content usually rolls out over a two-day period for the two games, Season 2 for Call of Duty: Vanguard and Warzone Pacific will launch simultaneously on Monday, Feb. 14.
Call of Duty: Vanguard players will be able to update the game starting Feb. 10 at 9 a.m. PT, where Warzone players will start the update on Feb. 14 at 9 a.m. PT. After the Warzone launch, all Season 2 content will be unlocked for both platforms. The two updates will not only allow access to Season 2 content, but they will also provide a variety of bug fixes and quality of life updates that both Sledgehammer Games and Raven Software have been working on during the delay between seasons.
Call of Duty: Vanguard Season 2 multiplayer changes
While there is always much excitement surrounding the new maps and Operators that fall into players' hands at the start of a new season of content, Vanguard brings about one of the biggest changes the Call of Duty franchise has seen in a long time — Ranked Play.
Granted, the new Ranked multiplayer mode will still be in beta at launch, but players for the first time will have the opportunity to challenge their skills with Call of Duty League-approved rulesets and visible Skill Ratings. The game mode is a joint effort between Treyarch and Sledgehammer Games with more information being released via a dedicated broadcast from the Call of Duty League and Treyarch coming at a later date.
Season 2 will bring about two new maps to the multiplayer experience of Call of Duty: Vanguard. Casablanca is billed a medium-sized, three-lane map set in a Moroccan marketplace that seeks to expand the variety of vertical engagements that players can find themselves in thanks to a multitude of buildings that players can explore.
In addition to Casablanca, players will also get a second medium-sized, three-lane map titled Gondola. Gondola will provide longer sightlines along the path where an actual gondola travels above a gulch and fire watchtower, but players will want to be mindful of the abrupt stop that hovers above a cliff. The map also includes a power plant and caves for those who fancy getting up close and personal with their combat. Both Casablanca and Gondola will be available at launch of Season 2.
The first Battle Pass for Call of Duty: Vanguard introduced the idea that perks and equipment could be added to the Battle Pass alongside cosmetics and weapons. Now with Season 2, we see a continuation of that. The sticky bomb, which players of the modern Call of Duty titles may recognize as a semtex, will be added within the Battle Pass for Season 2 alongside two new perks: Armory and Mechanic. Armory is expected to serve as a counter measure to Engineer, a perk that allows the user to identify player equipment around the map. Fans of using field upgrades will find Mechanic's buff to charge time equally useful.
In addition to new perks and equipment, a new killstreak will join the lineup for players to unlock via the Battle Pass. Say hello to the Ball Turret Gunner, a player-controlled gunship that stays in the air for 30 seconds. Players will need to achieve a 12 kill streak to activate the gunner, which means players will have to decide whether they want to equip it over the ever-popular Attack Dogs.
Early speculation about Season 2 had fans hopeful that the classic game mode Ground War would be making its return to the franchise for the first time since 2019's Modern Warfare remake. However, it appears that early teases for a larger game mode that included armored war machines were pointing toward the return of Arms Race, not Ground War. Players would be forgiven for not making the connection with this long-lost game mode, as it has only previously appeared as a temporary mode in Call of Duty: Black Ops II. Details on Arms Race and the armored war machines intended to go along with it were scarce, though it is expected to drop mid-season.
While Season 2 is not expected to have an event on the same level as Festive Fervor for Valentine's Day, there will be some changes made to the battlefield to fit with the temporary holiday theme. It also seems as though there will be a giant killer teddy bear as an Operator skin. How cuddly.
Call of Duty: Vanguard zombies changes
Call of Duty: Vanguard's zombies storyline has been a source of contention for fans of the franchise. Despite being spearheaded by Treyarch with a plot that is intended to be a prequel to the popular Dark Aether storyline from Black Ops Cold War, many fans of the iconic mode expressed frustration at the bare-bones nature of Vanguard's zombies. Season 2 attempts to right some of the missteps that have been made along the way by introducing Terra Maledicta, an entirely new Zombies experience that will take players all the way to the Egyptian Desert.
Players will be able to hop through gateways to visit arenas, much like in Der Anfang, with one portal actually leading to the Dark Aether itself. Survive enough rounds in Der Anfang or Terra Maledicta, and you will eventually come across the newest supernatural villain for Zombies, Zaballa the Deceiver. Players will need to be cunning to survive the face-changing trickster who has the ability to hover away from Operators and cause electrical eruptions from underground. If that doesn't sound challenging enough, Zaballa is also resistant to many forms of attack, so plan your assault wisely.
Its not all doom and gloom, however, as Vercanna the Last becomes a valuable player ally, lending her power to control Life Energy via her artifact. Activating the Wand of the Wilds will provide a healing aura that can bring players back to full health. Upgrading the Healing Aura further allows players to also knock and stun enemies, revive downed allies, return lost perks, and even provide a steady heal over each player for 10 seconds that will continue to protect and revive once fully maxed out.
Two new wonder weapons will also be joining the armory for Call of Duty: Vanguard zombies players. Players can unearth the Decimator Shield while exploring Terra Maledicta, an all-new wonder weapon that provides protection as well as the Decimation Blast ability. Longtime fans of classic Call of Duty zombies modes will instantly recognize the second weapon, the much-loved and oft-fought-over Ray gun. The ray gun can be found in the mystery box or dropped as lucky loot during zombies matches.
Call of Duty: Vanguard Zombies' story will introduce a sixth Objective to keep players busy as they attempt to disrupt a Dark Ather blood-magic ceremony only to come face to face with the grotesque Syphoncores that vacuum up the essence of the nearby zombie horde. Syphoncores then spawn even more zombies than they originally consumed, and players must stop all three from being filled if they want to stop the ceremony.
A story quest will also be added alongside the Objective where players will unlock a series of narrative events via special tasks in their attempt to locate the missing page from the Tome of Rituals. Easter eggs will also be returning to Vanguard Zombies by paying homage to "Origins," a classic map from Black Ops II. Players will need to pick up a shovel and get to digging if they're going to discover all of what Terra Maledicta is hiding beneath the sand.
Call of Duty: Warzone Pacific Season 2 battle royale changes
Call of Duty: Warzone is the free-to-play battle royale that originally released in 2020 as a tie-in for Modern Warfare. Since then the standalone title has been tied into each premium Call of Duty title; however the ties between Vanguard and Warzone have certainly been tenuous. Important features such as Battle Pass gifting continue to work in Warzone, but has still yet to be implemented properly in Vanguard. Other issues, like Call of Duty: Vanguard Operator skins appearing invisible continue to plague Warzone even after a rash of stability patches and two-week content delay.
Call of Duty: Warzone Pacific's development studio, Raven Software, has been the central battleground for unionization efforts by employees following a seven-week strike and the failure of leadership to formally recognize the union that had been formed during that time. Prior to releasing details for Season 2, the studio has attempted to make good on promises of better transparency by recently detailing the process of deciding playlist rotations.
Two new modes, Rebirth Iron Trials and Caldera Crash, will join the lineup of more than 20 modes currently in rotation. Caldera Clash, developed by High Moon Studios, will put two teams of 48 Operators (divided into quads) against each other in a deathmatch-style mode loaded with power-ups and unusual, game-modifying events. If this sounds familiar, it may be due to the fact that this mode is a reimagining of Clash from Verdansk '84 and Warzone Rumble before it.
Players will start with their own custom loadouts which can contain weapons from any of the last three Call of Duty titles — 2019's Modern Warfare, 2020's Black Ops Cold War, and 2021's Vanguard — as well as one field upgrade. Much like traditional Deathmatch modes, the two teams compete to reach a set goal for kills first; however different power-ups like Contracts and Buy Stations, as well as High Value Target events, Double Point zones, and Bonus Point crates can shake up the outcome of any match at any time.
Rebirth Iron Trials is a new twist on Raven Software's Iron Trials '84, but this particular mode has been reimagined by the team at Beenox. Rebirth Island is a battle royale variant that draws in the most hardcore of competitive players. Squads are limited to weaponry exclusively available from Call of Duty: Black Ops Cold War, and the mode features a variety of rule changes such as increased time-to-kill (TTK). Rebirth Iron Trials will be a Duos-only mode with 20 squads of 2 players. Caldera Clash will be available at the launch of Season 2, while Rebirth Iron Trials will be part of the mid-season refresh.
Call of Duty: Warzone Pacific's Season 2 update will bring a large collection of changes to Caldera, including two new points of interest and new ways for players to traverse the Pacific island's terrain. A factory previously producing phosphate between the Mines and Docks has now been repurposed and is spewing out Nebula V, the toxic gas that engulfs players as the circle collapses. While players may recognize most of the factory's floorplan, there are a few new surprises waiting for them such as enemy soldiers protecting the facility and tramp in the central building just waiting for an unexpecting squad to pass by. The loot that can be found inside of the dangerous facility could be worth it, however, as it is more valuable on average.
The second new point of interest is Underground Chemical Weapon Research Labs. These labs resemble the locked bunkers from Verdansk, as there is only one way in and out of them, which can pose quite a threat to anyone trapped inside if the circle collapses or enemies find you first. However, the loot inside these facilities — which players can find circled in yellow on their tac maps — can quickly turn the tide of an encounter as it may include valuable gas masks and the brand-new Nebula V Ammo.
Nebula V ammo and bombs are in extremely limited supply around Caldera. While the ammunition is no stronger than regular bullets picked up, it does have the additional benefit of causing a player who is downed by them to emit a toxic gas cloud. Should anybody dare get close to the downed Operator they will experience complications similar to circle collapse: coughing, blurred vision, and damage over time to either the player or their gas mask.
Nebula V bombs are even rarer and come in the form of a briefcase that can be activated and placed in an area. Once the explosive charge's timer runs out, the explosive will deal a high amount of damage in a small radius followed by a cloud of gas that spreads outward. Any Operators in the vicinity will take damage unless protected by a gas mask. The Nebula V cloud will linger for two minutes unless it is consumed by a circle collapse. The bomb cannot be disarmed, nor destroyed.
With all these new Nebula V threats, players may be wondering whether there is anywhere safe from the toxic gas taking over Caldera. Portable Decontamination Stations will be made available as field equipment that can be found on the map. These portable devices will filter the air around Operators for several seconds, providing some respite from Nebula V ammo, bombs, and the circle collapse. They're not without risk, however, as all Operators are alerted to the location of one via their tac map when it is activated.
Season 2 also adds two new vehicles to Warzone Pacific. Armored Transport Trucks are designed to carry the dangerous Nebula V gas and its derivatives around the island on a set looping path. Operators who encounter the trucks are in danger of being plowed down by two machine-gun turrets or accidentally stepping on a mine left behind. A transport truck in low health may even call in aerial support. Should a squad be lucky enough to destroy the transport trucks they may find themselves rewarded with valuable loot, including an incredibly rare and intact Nebula V bomb.
Players can take to the skies in the new aerial vehicle that will be added to Vanguard modes of Warzone Pacific. The Bomber is a chunky air-to-ground striker that is deadly to infantry as well as vehicles. Uniquely, Bombers will also have the ability to destroy loadout drops, a hardcore play that can massively change the tide of a match. Even Anti-Air-Guns are at risk of being pummeled by Bombers, but there is one weakness: Fighter Planes. As strong as the bomber is, it and the fighter plane both will see health decreases as part of the Warzone Pacific update following player feedback.
Last but not least, Warzone Pacific will be getting redeploy balloons scattered across the map. Battle royale fans who have played Apex: Legends may already be familiar with these balloons. Operators can reach the top of a balloon via zip line and redeploy their parachute, allowing them glide away to safety. However, planes and other weaponry can disable redeploy balloons. Players who would like to use a redeploy balloon that has been destroyed will have to cough up some cold hard cash to reinflate it.
As dense as these changes are, they're just the start to plans for Season 2. Raven Software has teased that players should expect "substantial changes" to the prison island closer to the mid-season update. Other quality of life changes are being implemented, as well, such as gas mask animations no longer interrupting Operators who are aiming down sites. More details and patch notes for Call of Duty: Warzone Pacific and Call of Duty: Vanguard are expected as the Season 2 launch closes in.
While a portion of Call of Duty: Vanguard and Warzone Pacific's Season 2 content will be available to players for free, a large part will be locked behind the Battle Pass paywall. Pick up 2,400 COD Points to purchase the Battle Pass bundle for tier skips and to access all of what Season 2 has to offer.
Get the Windows Central Newsletter
All the latest news, reviews, and guides for Windows and Xbox diehards.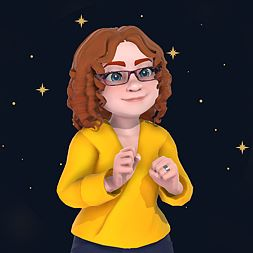 Cole is the resident Call of Duty know-it-all and indie game enthusiast for Windows Central. She's a lifelong artist with two decades of experience in digital painting, and she will happily talk your ear off about budget pen displays.