Clubs and Looking for Group will hit the Xbox One Preview today, here are the patch notes
Clubs and Looking For Group are hitting the Xbox One Preview today, having been announced at E3 back in June.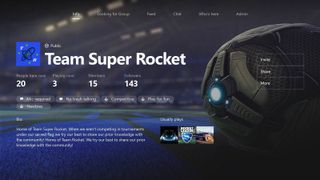 The new features will give Xbox Live a massive social injection, supporting titles not only on Xbox One, but also Windows 10 PCs via the Xbox app. Players will be able to create LFG ads and Clubs, associate them with searchable tags and even specific games. You will be able to browse for ads and Clubs via Xbox One initially, and later via the Xbox app on Windows 10, Windows 10 Mobile, iOS and Android. This update also includes Emojis in the Xbox One keyboard, and a month-by-month view for the Gamerscore leader board.
Here are the full patch notes from the Xbox One Preview Forums. There are a fair few bugs associated with the features as of writing, so please take a moment to look over the patch notes if you want to test them out.
DETAILS
OS version released: rs1_xbox_rel_1610.160901-1900
Available: 2:00PM PDT 9/6 (1:00 AM GMT 7/9)
NEW FEATURES
Clubs
Check out the Community tab on the dashboard to find the new entry point for Clubs on Xbox Live. Create your own Club or explore the Clubs our team has created. You can request an invite to a Club, share content to the Activity Feed, and check out Clubs on Game Hubs and your friends profiles. We've got a lot more functionality coming soon!
Join the Xbox Preview club for all the latest information on Xbox Preview, comment on posts from the Xbox Preview team, and interact with other Xbox Preview participants.
Club Quests:
Check out the following Quests for Clubs:
Joining a Club
In The Club
Mod the Club
Create a Club
Clubs FAQs
I just joined a Club, but I'm having problems posting or sharing to the Activity Feed.
Workaround: Please wait for 5 minutes after joining a Club before posting or sharing to the Activity Feed.
I requested a Club invite, but it still hasn't come through!
Workaround: Club notifications aren't yet functional, and it can take a while for moderators to check for new Club invite requests. You can also try messaging the Club owner directly.
LFG (Looking for Group)
Need to find players to help unlock an Achievement, complete a weekly quest, or build a team? Xbox Looking for Group allows you to post a "want ad" that other players can see and answer. Each post can contain a description, number of players needed, and searchable tags. You can tag a post with communication and playstyle preferences like "Mic required" or "Cooperative", Achievements you want to pursue, or custom tags created by the community for each game. Once you've found other players who share your goals, you can quickly and easily form a party and get into your game.
We'll be adding new features and upgrades to Looking for Group over the course of the preview, but we're excited to get this build into your hands so you can start giving your feedback. Note that you may not find Looking for Group posts for every game due to the limited size of the Preview community. In general, we recommend trying out LFG for multiplayer games that involve co-operative gameplay or team competitions such as:
Halo 5: Guardians
Minecraft: Xbox One Edition
Destiny
Call of Duty: Black Ops III
Tom Clancy's Rainbow Six Siege
Overwatch: Origins Edition
Check out the following Quest for LFG:
LFG
Find Looking for Group
The easiest way to get started with Looking for Group is to open the Parties tab on the Guide.
You can browse and search a game's LFG posts on its Game Hub. Choose from your games by clicking the "Looking for Group" button on the Parties tab of the Guide.
When you Host or request to join an LFG, you can find it in the "Upcoming" list on the Parties tab of the Guide. The Parties tab will also show you LFG posts your friends have made.
If you're the leader of a party and need more players, you can also create a Looking for Group post directly from the Party roster.
LFG Known Issues
LFG posts do not yet show up in user profiles, Clubs, or the friends list.
LFG posts can currently only be posted to all of Xbox LIVE, visible to everyone on each Game Hub's "Looking for Group" page.
LFG posts can currently only be posted for "right now". LFG posts will time out if you disconnect from Xbox LIVE for more than 5 minutes.
You can currently only host one LFG post at a time, however, you can request to join as many as you want.
On the Game Hub "Looking for Group" page, posts do not yet update in real-time. You'll need to hit the refresh button or change your search tags to get fresh results.
Currently, all LFG posts for a game are visible in all regions and languages.
Currently, custom tags cannot start with a number.
When creating an LFG post, creation will fail if your custom tags or description contain profanity.
When selecting tags to create or search for an LFG post, Achievement tags are not yet sorted by whether they are locked or unlocked.
Currently, Party Chat sessions linked to an LFG post can be joined (without having to use Looking for Group) if the Party is set to "Joinable".
The Posted Time is not yet shown when browsing LFG posts on a Game Hub, however, posts are sorted with the newest at the top.
To create or view LFG posts, your Privacy & Online Safety setting, "Others can communicate with voice, text, or invites" must be set to "Everybody". Don't worry, Looking for Group will let you know if this setting isn't set to "Everybody" and will help you change it if you like.
You cannot currently view previous LFG posts.
At this time only Xbox LIVE-enabled games support LFG posts.
At this time LFG posts for Xbox 360 games will not show up in the Game Hub, but will be visible to you and your friends in the Party tab of the Guide.
At this time when choosing a game for a Looking for Group post, search may not find a game if you haven't played it before.
FIXES
This build contains a fix to address stuttering and framerate issues in backward compatible games.
This update will go live at 2:00PM PDT 9/6 for select preview members, indicating that it will likely hit users with high amounts of feedback before rolling out more broadly.
Hit the link below for more information on what Clubs and Looking For Group will achieve for Xbox and PC, as well as details on how you can join the official Windows Central Club!
Everything you need to know about Xbox Clubs and Looking for Group
Get the Windows Central Newsletter
All the latest news, reviews, and guides for Windows and Xbox diehards.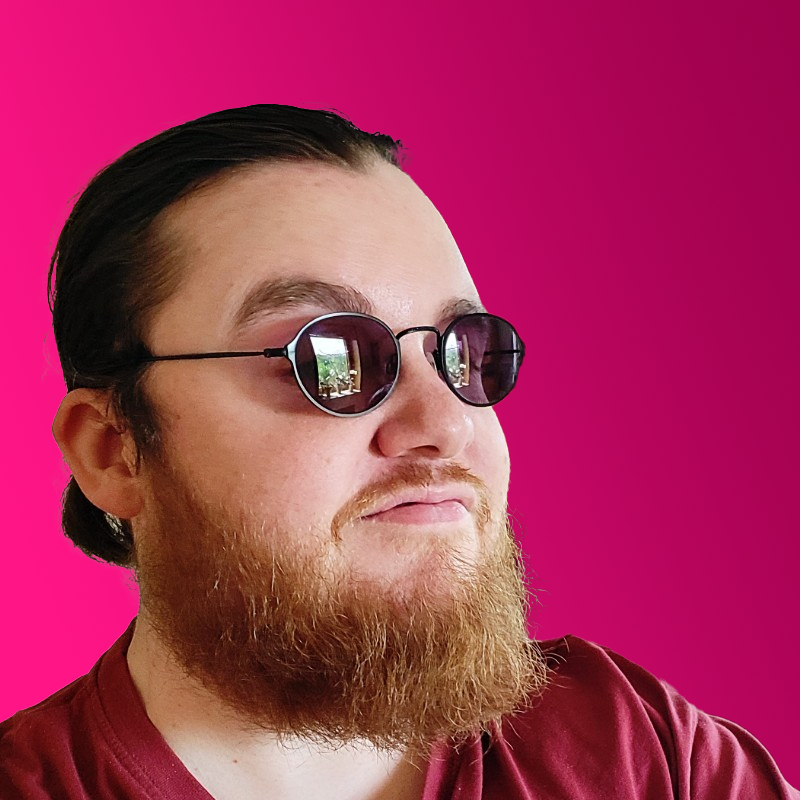 Jez Corden a Managing Editor at Windows Central, focusing primarily on all things Xbox and gaming. Jez is known for breaking exclusive news and analysis as relates to the Microsoft ecosystem while being powered by caffeine. Follow on Twitter @JezCorden and listen to his Xbox Two podcast, all about, you guessed it, Xbox!