Corsair makes some of the best PC cases in terms of design. The Corsair iCUE 5000X RGB was praised by my colleague and Windows Central senior writer Cale Hunt for its intuitive design and excellent airflow. The company is back with the iCUE 5000T RGB, which is essentially the same case but with some notable improvements, including preinstalled RGB fans and a far more capable fan and LED hub controller.
It's also designed with more of an emphasis on airflow, thanks to the swap of the front glass panel for one with countless small, perforated holes. There's plenty of expansion too, thanks to its mid-tower form factor, allowing one to install up to three 360mm radiators for far more thermal cooling capacity than you'll likely require.
Do these changes make the Corsair iCUE 5000T RGB one of the best PC cases around?
Bottom line: RGB lighting? Check. Strong airflow? Check. Water-cooling support? Check. The iCUE 5000T RGB is a glorious PC case.
For
Gorgeous design, especially in white
Impressive amount of internal space
Great radiator support for AIO and water cooling
Excellent airflow with two main intake points
Intuitive layout with expansive RGB and fan controller
Premium build quality
Against
Expensive
No pump or reservoir mounts
Corsair iCUE 5000T RGB: Price and availability
The Corsair iCUE 5000T RGB costs $400 at launch, which is a sizeable chunk of change for just a PC case alone. You get for what you pay for with this chassis, however. It's built to an incredibly high standard, has solid thermal performance, and is designed with more advanced PC builds in mind.
Corsair iCUE 5000T RGB: At a glance
As a larger mid-tower PC case, the Corsair iCUE 5000T RGB will easily handle a motherboard up to the size of E-ATX. You've got countless mounting points for radiators (up to three 360mm in total) and fans, and even the best graphics card with a monstrous shroud will easily fit inside.
It's heavy, thanks to all the materials used, so I recommend caution when initially unpacking the 5000T RGB. Included with the case are all the necessary screws to install components, some Velcro cable ties, normal plastic cable ties, and other accessories you may require. That's all you really need as everything else is preinstalled.
Swipe to scroll horizontally
Category
Corsair iCUE 5000T RGB
Motherboard
E-ATX
ATX
MicroATX
Mini-ITX
I/O
4x USB-A 3.0
1x USB-C 3.1
1x Headphone/microphone
Expansion
9 PCI (2 vertical)
Storage
2x 2.5-inch SSD
2x 2.5-inch SSD/3.5-inch HDD
PSU
ATX
Included fans
3x Corsair LL120 on front
Front rad
360mm/280mm
Side rad
360mm/280mm
Top rad
360mm/280mm
Rear rad
120mm
Filters
Side
Top
Bottom
Front
Clearance
GPU: 400mm
CPU: 170mm
Dimensions
20.87 x 9.88 x 22.05 inches
(530mm x 251mm x 560mm)
Weight
33 pounds (15kg)
Materials
Steel
ABS
Warranty
2 years
Color
Black, white
Corsair iCUE 5000T RGB: Hardware & design
Receiving the Corsair iCUE 5000T RGB in white, the case is quite the looker. Upfront is a panel with a triangular hole design for the front fans to draw in cool air. This is a major switch from the 5000X RGB, which had a full tempered glass window. This can quickly be removed thanks to the use of magnets.
The same goes for the two side panels, one being tempered glass so you can gaze at the clean interior. The doors themselves are hinged, so accessing the inside of the PC is easier than ever if you want to make a quick change/fix. They're weighty but don't cause the case to topple over.
The top panel is held on using plastic clips. They're the old, traditional style, which is a shame as magnets would be a far superior option, but it doesn't require too much force to remove the panel. With all the panels out the way, it's quickly apparent just how much space there is with which to work.
Image 1 of 3
This case comes with three preinstalled 120mm Corsair LL120 fans on the front. There isn't any present up top or on the rear, so you will need to bring some cooling of your own for a fully functional PC build. Corsair makes it easy to hook up to five RGB fans to the RGB and fan controller located on the rear of the motherboard tray.
This Commander Core XT controller is able to handle up to six fans without the use of splitters, as well as an additional channel for any RGB strips you may have. And there are four of these installed already from Corsair's factory. The company puts additional emphasis on RGB lighting outside the case with two located on the top and two below.
The primary radiator locations are top and front. There's an additional location on the side, behind the cable motherboard tray cover. This needs to be removed if you plan on installing a radiator here, which does open up the rear of the case internally. Luckily, Corsair thought of this and routes cabling around the side of the cutout so they're kept out the way.
Image 1 of 3
One feature of the 5000X RGB that didn't make the cut for the 5000T RGB is the internal swing door that hides all the cabling. This isn't required since there's no tempered glass on this side, but worth noting in case you don't enjoy neatly routing cables inside your case. An HDD tray is present with two bays but can be removed if you need more space for the PSU.
Two SSD mounts are found on the rear of the motherboard tray, and that's it for storage. This shouldn't be a problem with modern motherboards, especially enthusiast-grade as they usually come with three or more M.2 slots. The rear of the 5000T RGB has seven PCI slots, as well as two vertical and your usual layout for motherboard I/O and a single 120mm fan mount.
Corsair did an amazing job designing the 5000 series and the iCUE 5000T RGB is simply stunning.
Corsair iCUE 5000T RGB: Building a PC
The process of actually building a computer using the Corsair iCUE 5000T RGB is a streamlined process. Removing all the panels is easy and accessing all the internal compartments doesn't require any tools. I went with an ATX motherboard for the foundation of this test PC. So long as you know how to build your own PC the right way, you'll be fine here.
You can have up to three radiators installed inside the 5000T RGB, though you'll struggle to install one on the front and side simultaneously. The vertical metal cable shroud doesn't actually hide any cables, so if you do go with installing a radiator alongside the motherboard, you won't need to worry about seeing a spaghetti junction.
Corsair did a fine job routing the preinstalled cabling, and those from your PSU and other components will be easy to tidy up for a clean finish. Corsair's fan controller is perfect for installing numerous fans on all mount locations for maximum airflow. If you have supported RGB blowers that will work with the RGB headers, you can use iCUE to control all lighting.
The X570 motherboard has more than enough M.2 slots for my test drives, but having the optional 2.5-inch and 3.5-inch bays is ideal for PCs where you'll store lots of data, like a gaming desktop. You'll have no issue fitting even the biggest GPU inside the iCUE 5000T RGB, though larger power supplies may cause a problem with a tight fit below the PSU shroud.
Image 1 of 18
Even though 12th Gen Intel Core processors are here, I'm sticking with the AMD Ryzen 5950X for now since it pumps out a lot of heat even when running at stock settings, which is precisely what were used for this review. The be quiet! Dark Rock Pro 4 was attached to the top of the CPU, and the trusty ASUS ROG Strix X570-E Gaming was used as the foundation.
Swipe to scroll horizontally
| Case | CPU temp | GPU temp | Noise |
| --- | --- | --- | --- |
| Corsair iCUE 5000T RGB | 63 C | 52 C | 36 dBA |
| be quiet! Silent Base 802 | 65 C | 54 C | 37 dBA |
| Fractal Design Meshify C | 68 C | 56 C | 40 dBA |
| Razer Tomahawk | 73 C | 64 C | 42 dBA |
| NZXT H510i | 75 C | 63 C | 43 dBA |
The highest reading for the processor was 63 C when under load in games and synthetic benchmarks. The NVIDIA GeForce RTX 3060 Ti didn't pass 52 C, which puts this case in a similar range to the excellent be quiet! Silent Base 802.
You'll have no issues with cooling using the Corsair iCUE 5000T RGB. These temperatures were measured using a standard blower attached to a heatsink. Swap this out for an AIO liquid cooler and you should see cooler readings, especially when taking advantage of one of the 360mm radiator mounts.
Corsair iCUE 5000T RGB: Competition
There's strong competition in the mid-tower market. It's the most popular form factor of chassis for desktop computers. Even Corsair's own lineup has countless models from which to pick, including the excellent Corsair iCUE 5000X RGB. This case is a full $200 more affordable than the 5000T RGB, but you lose some features like the RGB and fan controller.
Then there's NZXT, which takes a different approach to mid-tower PC case design. The NZXT H710i is a good option and can even be found in a variety of themes like the stunning NZXT H750i Cyberpunk Edition case.
Corsair iCUE 5000T RGB: Should you buy it?
You should buy this if ...
You love RGB lighting
You have large radiators to install
You plan to overclock your CPU
You want a high-quality PC case
You shouldn't buy this if ...
You don't feel comfortable spending $400 on a case
You don't like RGB lighting
There's no dancing around the price. This is one expensive case, especially if you're used to the more budget-friendly chassis available. But if you want a case with plenty of RGB lighting (as well as three premium RGB fans included) and more than one place to install a 360mm radiator, and plan to do a little overclocking, the Corsair iCUE 5000T RGB is a great foundation.
We're big fans of the 5000 series from Corsair. The iCUE 5000T RGB is yet another fine example of a premium case at a premium price. With support for E-ATX motherboards and up to three 360mm radiators, you've got plenty of space to plan out an enthusiast-grade PC build without encountering any issues relating to temperatures.
Corsair made it incredibly easy to install all your components inside the iCUE 5000T RGB. The two swinging hinged doors are superb and allow for quick access to all sides of the case. The front and top panels come off with ease too. The cable management is excellent, so too is the ability to install your GPU vertically and swap out the front PSU shroud bracket for a cleaner look.
The price may put many off buying the Corsair iCUE 5000T RGB, but if you want the very best from the company, you should consider buying one for your next PC build.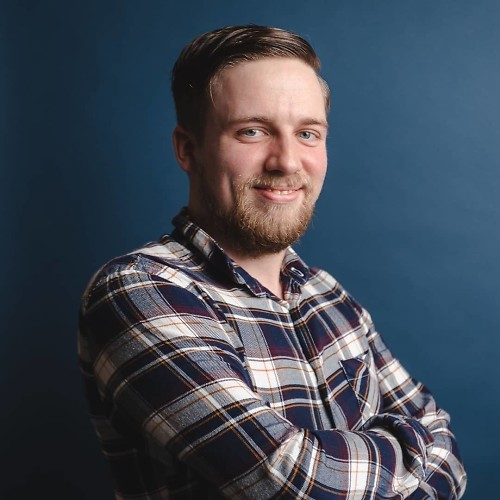 Rich Edmonds was formerly a Senior Editor of PC hardware at Windows Central, covering everything related to PC components and NAS. He's been involved in technology for more than a decade and knows a thing or two about the magic inside a PC chassis. You can follow him on Twitter at @RichEdmonds.