Dell XPS 13 vs. XPS 15 vs. XPS 17: Which laptop is better for you?
Dell's premium XPS notebook lineup comes in three different sizes. Which one are you picking up?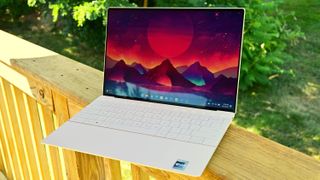 (Image credit: Daniel Rubino)
At the top of Dell's endless selection of Windows laptops is the premium XPS ultrabook line, which has influenced the industry for years with best-in-class displays and designs for years. Nowadays, you can pick up a Dell XPS laptop in one of three sizes, giving you a ton of choice depending on what you need from your laptop. However, it can be tough to choose between the Dell XPS 13, XPS 15, and XPS 17 and their increasingly larger screens.
Dell's XPS laptops have long been near the top of the overall best Windows laptop stack, making them an easy choice for those in the market for a new laptop. If you've landed on an XPS device, but don't know where to start, we've put together this guide to help you decide which Dell laptop is for you.
Why buy the Dell XPS 13?
The Dell XPS line started with the compact, slim XPS 13, and it still reigns as the overall best Dell laptop you can buy all these years later. However, the line has undergone a lot of changes and updates since its inception, and there are now actually three high-quality Dell XPS 13 models from which to choose. Whatever you land on, though, the Dell XPS 13 family is all about premium design in a thin and light design. There's no dedicated graphics here, nor does the Dell XPS 13 try to compete with the most powerful Windows laptops around.
The top of the Dell XPS 13 family is the futuristic, almost experimental Dell XPS 13 Plus (9320). There's truly nothing else like this laptop in the world, with its edge-to-edge keyboard and best-in-class display, the subtly hidden haptic touchpad, capacitive function keys, incredible speakers, and surprising performance thanks to its use of more beefy P-Series Intel CPUs versus the U-Series used by most ultrabooks. All this quality and power comes with a shockingly high price tag, though, and the Dell XPS 13 Plus doesn't have the best battery life.
If you still need a premium, 13-inch ultrabook but without the fancy features or high retail price of the XPS 13 Plus, you can consider the still-excellent Dell XPS 13 (9315). This laptop is the successor to the Dell XPS 13 (9310) and offers a more traditional XPS experience. With the newest XPS 13, you lose some ports and the incredible (optional) OLED display of its predecessor, but you do gain some powerful new internals and features like 12th Gen Intel Core processors, Wi-Fi 6e, PCIe 4.0 storage, DDR5 RAM, and more.
You can read our guide on the Dell XPS 13 (9315) vs. Dell XPS 13 (9310) for a breakdown on everything that has changed. The bottom line? The Dell XPS 13 (9315) is less interesting but more affordable than the XPS 13 Plus, and the Dell XPS 13 (9310) can still offer a fantastic experience for an even lower price, if you can find it. Nowadays, though, there's actually another option in the Dell XPS 13 family.
The Dell XPS 13 2-in-1 (9315) isn't a laptop but a full-sized Windows 11 tablet, complete with an optional folio and keyboard cover, and a stylus. It still packs the latest hardware inside, but does so in an incredibly thin and light design. If you're strictly looking for an ultrabook, the XPS 13 2-in-1 isn't going to offer competition to the more standard Dell XPS 13 and 13 Plus; If you want something more versatile and portable, though, Dell made a beautiful and reliable tablet, with optional 5G connectivity. Its only major weaknesses are the short battery life and average display.
Overall, the Dell XPS 13 line is all about portability. Every variant is thin and light, with peerless build quality and slim design. Of course, Dell has differentiated these models in various ways, to make it easier to know which Dell XPS 13 to buy. The top of the heap is the Dell XPS 13 Plus, which is for those who need as much power as possible in this thin and light form factor, want all the latest and highest-end features, and are willing to pay whatever it takes to have the best.
The Dell XPS 13 (9315) is for those who still want a premium ultrabook with industry-leading build quality and design, but are willing to sacrifice some of the power and futuristic features of the Plus model in exchange for some significant cost savings. The XPS 13 (9310) targets the same people, but can be found for even less and gives you some added cost. The Dell XPS 13 2-in-1 (9315) is in the same boat as its traditional laptop sibling, but trades the clamshell form factor for a tablet-esque design and a folio cover.
Bottom line
Why you can trust Windows Central Our expert reviewers spend hours testing and comparing products and services so you can choose the best for you. Find out more about how we test.
Due to the XPS 13's size and hardware options, it's best suited for professionals or casual users who like staying as mobile as possible. It's also one of the best laptops for college students. There's no dedicated GPU option for getting into heavier specialized work, but Intel Iris Xe graphics and the 12th Gen Core CPUs will handle photo editing and even some light gaming. Rest assured, the XPS 13 is loaded with extra features that make it the best 13-inch ultrabook on the market today, and you can't go wrong with any of its models.

The Dell XPS 13 Plus is the ultimate 13-inch ultrabook laptop, with a sleek and futuristic design, an incredible array of features, and a surprising amount of hardware. It demands a premium price for the privilege of owning it, though.
Dell's XPS 13 (9315) doesn't have all the same "Plus" features as its more premium sibling, but it's still an excellent premium ultrabook with a beautiful display and a timeless design.
Also see: Dell XPS 13 (9310) at Dell
Dell XPS 13 2-in-1 (9315)
The newest addition to the XPS 13 lineup is this gorgeous 2-in-1, which gives you the ultrabook experience in a tablet form factor. It's best for those who want portability and versatility, but its battery life isn't as good as its siblings.
Why buy the Dell XPS 15?
The Dell XPS 15 (9530) is the latest from Dell, and is designed to be a portable powerhouse. It's the perfect compromise between svelte design and absolute performance, although it comes with a decidedly premium price tag to match that ambition. Rather than the Dell XPS 13's 13.5" displays, the XPS 15 comes with a 16:10 15.6" panel.
The keyboard and Precision touchpad make great use of space, and you should have no issues typing all day on the XPS 15. Instead of the keys reaching from edge to edge like on the XPS 13, the larger chassis has room for top-firing speakers along the sides of the keyboard. These are combined with dual down-firing speakers, for a total of 8W of output. The audio is excellent with this setup.
Its display is mighty impressive, too, with a bunch of edge-to-edge options ranging all the way to a gorgeous 3.5K OLED with touch support and Dolby Vision. What really stands the Dell XPS 15 apart from the XPS 13 is the inclusion of much beefier Intel processors and dedicated graphics cards, all the way up to a 13th Gen Core i9 and an RTX 4070. That means the XPS 15 is actually capable of serious creative work and even gaming.
What you're giving up in exchange for this performance is size and weight. That's not to say the XPS 15 is thick and heavy — it's still much more portable than your average gaming laptop — but you'll certainly notice it in a bag or on your lap far more than you would any of the XPS 13 models. Fortunately, it avoids another pitfall that gaming laptops fall into by having surprisingly good battery life (as long as you're not pushing that hardware).
So, the XPS 15 bests the XPS 13 when it comes to the typing and audio experience, the larger displayers, and the far superior performance, but loses out in portability. Elsewhere, you're getting a similarly premium laptop with all the latest and greatest features like Wi-Fi 6 support. Unfortunately, the XPS 15 also employs the same approach to ports, meaning you'll likely need to keep dongles handy to hook up a lot of accessories or peripherals to this laptop.
The Dell XPS 15 also employs a very traditional XPS line, meaning it's not as flashy or futuristic as the Dell XPS 13 Plus. If you prefer your laptops to be interesting more than powerful (and the XPS 13 Plus is no slouch), then you may want to look at the smaller laptop, instead.
The Dell XPS 17 is more of the same as you get with the XPS 15, but it's bigger and more powerful. The biggest downside for the Dell XPS 15 it shares with its larger sibling, and that's the exorbitant price. The entire XPS line is decidedly ultra-premium, but the larger variants will be a particularly difficult pill to swallow. Fortunately, most people really don't need the very best model. Last year's Dell XPS 15 (9520) is still packed with awesome hardware and a nearly identical design to the latest model, and can be had for hundreds of dollars less.
Bottom line
The XPS 15 is larger and more expensive than the XPS 13, but anyone who wants the extra screen real estate and boost to performance from Intel H-Series CPUs and dedicated GPU will undoubtedly opt for this choice. It's still not as powerful as the XPS 17, but it's more mobile and doesn't cost as much. If you want to save even more money, last year's Dell XPS 15 is still an incredible, powerful laptop that costs far less than the newest model.
The Dell XPS 15 is Dell's classic, premium portable powerhouse, combining the company's traditional XPS design with supremely powerful hardware and an appropriately exorbitant price tag.
Also see: Dell XPS 15 (9520) at Dell
Why buy the Dell XPS 17?
The Dell XPS 17 is the newest addition to the XPS family, but it is instantly familiar. It has a CNC-machined aluminum chassis that's strong and relatively light, with Platinum Silver outer finish and black carbon fiber palm rest. It's the largest and heaviest XPS on the market, as expected, but its overall design and form factor are very similar to the Dell XPS 15 and traditional XPS 13.
Like the XPS 15, it includes dual 1.5W tweeters and dual 2.5W woofers, split between down-firing speakers on the sides and top-firing speakers along the edges of the keyboard. With the same MaxxAudio Pro by Waves mix and Waves Nx 3D audio as the XPS 15, you can expect some truly impressive sound. The keyboard and Precision touchpad are comfortable to use for long periods, and anyone typing all day shouldn't have an issue.
If you'd like the biggest display possible in your laptop, the XPS 17 delivers. It has a 17-inch Sharp IGZO display with a 16:10 aspect ratio and almost no bezel at all, making it an excellent option for serious multitaskers and those involved in specialized work. There are two different options, split between the basic, non-touch FHD and the gorgeous, 4K touch version. Both displays are great, but the latter absolutely trades battery life for best-in-class visual fidelity. Sadly, there's no OLED option here, which may be a reason to choose the XPS 15 over the 17.
As for internals... Well, overall the Dell XPS 17 is very similar to the XPS 15. With the larger model, you get the roomier display, a proportionately bigger battery, and the potential for greater performance at the top end. One of the XPS 15's non-Thunderbolt USB Type-C ports also gets traded for a Thunderbolt 4 port (and you get another Thunderbolt 4 port on top of that).
The internals of the XPS 17 look identical to the XPS 15 until you get to the top end, when you realize you can have a full-blown NVIDIA RTX 4080 inside. More internal room should mean better thermals, as well, so the XPS 17 can do more with the same internals as the XPS 15. Simply put: the XPS 17 is for those who either want an even larger display than 15-inches, need more graphical oomph than the RTX 4070 in the XPS 15, or both.
Bear in mind, though, that the XPS 17 is also the most expensive XPS laptop in addition to being the largest, heaviest, and most powerful. You'll have to pay a very pretty penny to put this laptop on your desk, especially if you're outfitting it with high-end internals like the Core i9, RTX 4080, up to 64GB of RAM and 8TB of SSD storage, and the 4K display. You can save a ton of money by buying last year's XPS 17, but you may lose out on a lot of higher end configurations going that route.
Bottom line
Dell's XPS 17 is designed to be the ultimate XPS laptop with creators in mind. The display, design, and performance hardware all come together to deliver a truly potent laptop that can replace your desktop. It's a lot bulkier than the other models, but the tradeoff is no doubt worth it for those who need the oversized features. If you don't need everything it has to offer, you can get similar size and performance in the XPS 15 for a lot less money. The XPS 13 is even smaller and less powerful, for those who need ultimate portability instead of ultimate performance.
The XPS 17 offers a massive display with tremendous performance inside. It's about as big and expensive as you can go for a premium laptop, but it'll undoubtedly appeal to creators who need an all-in-one system they can take with them.
Also see: Dell XPS 17 (9720) at Dell
Get the Windows Central Newsletter
All the latest news, reviews, and guides for Windows and Xbox diehards.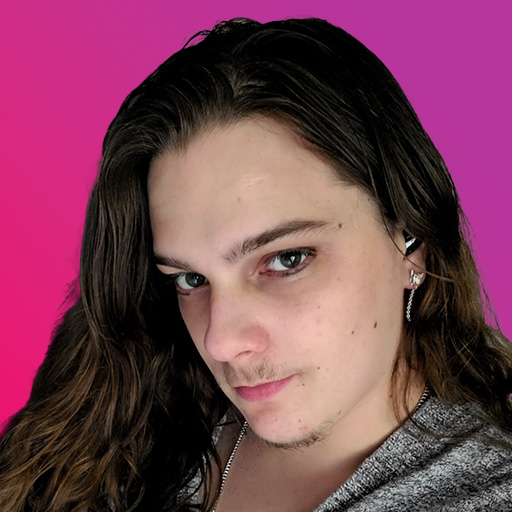 Zachary Boddy (They / Them) is a Staff Writer for Windows Central, primarily focused on covering the latest news in tech and gaming, the best Xbox and PC games, and the most interesting Windows and Xbox hardware. They have been gaming and writing for most of their life starting with the original Xbox, and started out as a freelancer for Windows Central and its sister sites in 2019. Now a full-fledged Staff Writer, Zachary has expanded from only writing about all things Minecraft to covering practically everything on which Windows Central is an expert, especially when it comes to Microsoft. You can find Zachary on Twitter @BoddyZachary.