Detroit: Become Human developer Quantic Dream goes multiplatform
They'll probably be available on the next-generation Xbox console.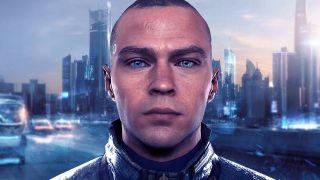 Beyond: Two Souls, Heavy Rain, and Detroit: Become Human are interesting projects that play out more like interactive films than games. Despite this, these experiences have a strong following — especially on PlayStation — ever since Heavy Rain came out all those years ago. This formula has also been emulated by developers like Supermassive Games, the team behind horror sensation Until Dawn. Recently, Supermassive Games announced that it's going multiplatform and bringing a new horror anthology to Xbox One. It looks like Quantic Dream is also going the same route.
Today, Quantic Dream announced that its aim is to be on "all platforms" after receiving funding from Chinese internet company NetEase. According to Eurogamer, Quantic Dream bosses David Cage and Guillaume de Fondaumière said they're leaving PlayStation exclusivity behind and that this was a new beginning for their company. Fondaumière said the following during an interview.
This is great news for Xbox One and possibly Nintendo Switch owners who have been craving such games. Not everyone can purchase multiple consoles, so exclusive developers going multiplatform is cause for celebration. It increases accessibility and that seems to be the new trend in the gaming industry with programs like Xbox Play Anywhere and cross-progression. Keep in mind that the portable nature of the Nintendo Switch puts constraints on computational power so this is by no means a guarantee.
We can't wait to see what Quantic Dream releases in the future! How do you feel about this news? Let us know.
Asher Madan handles gaming news for Windows Central. Before joining Windows Central in 2017, Asher worked for a number of different gaming outlets. He has a background in medical science and is passionate about all forms of entertainment, cooking, and antiquing.
I'm stoked, I actually really enjoy Quantic Dreams games, as they are something different and sometimes a really great story (that actually have proper choices and consequences, unlike some modern Adventure games, *cough* Telltale *cough*) is all I need. So seeing them come to Xbox is fantastic.

Does anybody else remember "the old days" when 99.99% of all video games were linier, had only 1 ending, and where the only choice that you got was whether to buy the game or not? I think that the first game that I ever played which had more than one ending was probably one of the Streets of Rage Games.

Yeah, a lot of older games were linear, although there were some alternatives, Maniac Mansion is the first that I really remember.

Oh, I wish to play this on PC and is possible on my Nvidia Shield TV.

Never like it any of their games but well done for them. Good luck out the Sony's hands.

I don't really care for these type of games but that's another exclusive Sony has lost.

It'd be amazing if they ported those three games (beyond, detroit, and heavy rain) over to Xbox, but i'm not sure if it'd be economically feasible.

I think those franchises are owned by Sony.
Windows Central Newsletter
Get the best of Windows Central in in your inbox, every day!
Thank you for signing up to Windows Central. You will receive a verification email shortly.
There was a problem. Please refresh the page and try again.