These are the most common errors with the Windows 10 upgrade and how to fix them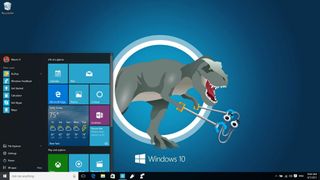 Windows 10 was made available on July 29 and since then millions of people have been upgrading. Microsoft has made it very easy to upgrade by letting users reserve their free copy of Windows 10 using the app or by grabbing the ISO files to perform a clean installation of the operating system. However, not everyone is having a smooth upgrade experience.
Since launch day, many users have been reporting some errors and different problems while trying to upgrade, some of these issues involve not being able to install Windows 10. Others simply are not seeing the upgrade and many users are also reporting issues activating the operating system after a clean install, and a variety of other issues.
Microsoft has been proactively working to ensure Windows 10 is bug-free. For example, on day one the company rolled a huge update to resolve many problems around the new operating system. Only a week later the company released another servicing update focus on fixing various issues in the operating system, an update that many people have referred as Service Release 1 (SR1), but it's simply a non-security cumulative update.
However, we're in the early days of Windows 10, as such with all the work Microsoft is doing, we're expecting to run into a few issues, even more when Microsoft is offering Windows as a Service meaning that Windows is technically never done.
Today we'll go through some of the Windows 10 upgrade and installation errors and how you can try to fix them. Also, we'll go through a few of the best practices to minimize the number of issues for a successful upgrade to Windows 10 no matter from what version of the operating system you're upgrading from.
Fixing message 80240020
While the new operating system is now publicly available, Microsoft is not rolling Windows 10 at once to everyone, instead the company is upgrading computers gradually. However, many users have found a way around to force the free upgrade on their machines. Nonetheless, after Windows Update completes downloading the necessary files, many users found themselves with the error 80240020.
According a Microsoft, the error message 80240020 is expected when the installation requires user interaction. But it's worth to note that the error message isn't a problem. In fact, there is not an issue with your reservation or upgrade download. Furthermore, the upgrade download is not corrupt as many have noted. When it is your turn to upgrade to Windows 10, you'll be notified.
While Microsoft recommends to sit tight and wait until Windows 10 is ready to install, if you can't wait, you can modify a registry key to install Windows 10 immediately.
Warning: Make sure you understand that modifying the registry in Windows can be dangerous. It's assumed that you know what you're doing, and you have created a full backup of your computer prior using the following instructions.
Locate the registry key: [HKEY_LOCAL_MACHINE\SOFTWARE\Microsoft\Windows\CurrentVersion\WindowsUpdate\OSUpgrade]
The key should exist, but if it doesn't, you'll need to create it
Create a new DWORD (32-bit) Value with Name = "AllowOSUpgrade" (without the quotes), and set the Value = 0x00000001
After modifying the registry, close and go back to the Control Panel, go to Windows Update and check for new updates. Now, you should be able to see and click the Get Started button to upgrade to Windows 10.
This method documented by Microsoft (opens in new tab) should work Windows 7 and Windows 8.1. However, it's important to mention that Windows 8.1 users must also use Control Panel, and not the modern PC settings to complete the process.
Fixing message 0x80200056
Now, when you see the error code 0x80200056, it means that the upgrade process was interrupted because the computer accidentally rebooted or the user account was signed out. To fix this issue, simply try to upgrade again, but make sure the computer is plugged in securely to stay on throughout the process.
Fixing message 0x800F0922
According to Microsoft (opens in new tab), error 0x800F0922 happens when there is not enough free space on the System Reserved partition. To resolve the issue, you'll have to use a third-party software to increase the size of the System Reserved partition.
The same error code may also appear if your computer cannot connect to the Windows Update servers. You can try to make sure that Windows Update is enabled and make sure you're not connected to a network using a VPN connection.
Fixing message 0x800F0923
If you get the error 0x800F0923, it's likely that a specific driver or software is not compatible to upgrade to Windows 10. In this case, you want to open the "Get Windows 10" app, click the hamburger menu button, click on Check your PC, and identify which driver or software isn't compatible.
When you have successfully identified the problem, check the manufacturer's support website for the latest drivers or software update. In the case there aren't any new updates, try to uninstall the software and driver in question. Then try to upgrade to Windows 10, and then try to reinstall the driver and software -- chances are this time it will work.
Fixing failure to upgrade to Windows 10
Users trying to upgrade may also run into situations where they see error messages such as: "Error: We couldn't complete the updates. Undoing changes. Don't turn off your computer." Or "Error: Failure configuring Windows Updates. Reverting changes."
When you see these type of messages, it can be a somewhat hard to figure out what went wrong because these are generic errors that may appear at any time during the installation of an update. However, you can find the specific error by going to Control Panel > All Control Panel Items\Windows Update\View update history. Then double-click the update with the Failed status, to view the error details.
Now with the information in hand, follow the Microsoft instructions if any, or you can stop by our forums to ask for help.
Fixing compatibility issues
If your computer doesn't meet the minimum requirements to download and install Windows 10, you'll see these error codes: 0xC1900200 – 0x20008 and 0xC1900202 – 0x20008.
In this scenario, you should get more details about Windows 10 compatibility for a particular hardware or software by visiting the Windows Compatibility Center (opens in new tab). However, keep in mind that the database is currently small, as such results might be limited.
The error code 0xC1900208 – 0x4000C means that an incompatible app is installed on your computer blocking the upgrade process. The easiest way around this problem is by uninstalling the application in question and any other software that may cause problems.
Making room for the upgrade
Error 0x80070070 – 0x50011, 0x80070070 – 0x50012, and 0x80070070 – 0x60000 indicates that the computer doesn't have enough space available to upgrade to Windows 10. In this case, free up storage space by using the Disk Cleanup tool available in Windows by opening the Run command, type cleanmgr, and hit Enter.
When you're in the Disk Cleanup tool, click on Clean up system files, and make sure to check all the content you can delete. This task is especially important for "Temporary Internet Files", "Recycle Bin", and error report files.
Remember not to delete "Windows Setup temporary files" as you need those files to install Windows 10 on your computer.
Alternatively, if you have a USB flash drive with at least 8GB of storage, you can connected to your computer and the Windows setup tool will able to use as temporary storage to perform the upgrade.
Updating Windows to avoid errors during upgrade
The message error: The update isn't applicable to your computer, means that your computer does not have the required updates. In the case, make sure you're running the latest version of the operating system. To upgrade to Windows 10, Windows 7 should have Service Pack 1 (opens in new tab) installed and Windows 8 must be running Windows 8.1 Update (opens in new tab).
If you don't know which version of Windows you're running, open the Run command, and type Winver, and hit Enter.
Fixing Windows 10 activation problems
Another common issue is the problem with activation, many users are reporting the message Windows not activated after they have performed the clean install of Windows 10.
Microsoft allows users to upgrade or perform a clean installation of Windows 10 by manually downloading the installation files. Despite this, the company recommends users reserve their free copy using the "Get Windows 10" app and upgrade through Windows Update. The reason for this method is to minimize the possibility of errors and other situations, such as problems trying to activate Windows 10.
However, we all know that many technical minded prefer to do a clean install of the operating system, just to have a fresh machine. If you're trying to go this route, you must know that to activate your copy correctly, you first need to upgrade your current version using Windows Update.
This process is necessary to convert your Windows 7 or Windows 8.1 product key to a product key that will activate Windows 10.
Quick Tip: During the upgrade process using the manually downloaded files or via Windows Update make sure you're connected online. This step is to ensure that after the upgrade, you can perform a clean install and remain activated. Microsoft UK states:
After you have upgraded to Windows 10, you can do a clean installation by using the files you have downloaded from Microsoft (opens in new tab).
Alternatively, you can try to activate Windows 10 by phone. Open the Settings app, navigate to Update & security, and select Activation. If your computer can't activate, you'll see the Activate by phone option.
Note: It's very important that you also know your product key before trying to move to Windows 10. You'll be surprised when it will be useful to have it. There are various tools and methods to recover your product key, you can try Enchanted Keyfinder tool. This is a free tool (use it at your own risk) that is easy to download and use. There is not installation required, just extract the files and run.
Once you use the tool, export the information to a USB drive and write the information on a piece of paper.
Keep in mind that if while you're trying to activate Windows 10, you get the error 0xC004C003 this could mean that there is a problem with your computer connecting to the Microsoft activation servers. If this is the case, wait some time and try to activate again, after a while chances are that Windows 10 will activate automatically.
Finally, if you see error 0xC004F061 when trying to activate, it means that you're trying to activate Windows 10, but you didn't have a qualified version of Windows pre-installed on your system.
If you upgrade by formatting or replacing the hard drive, you will not be able to activate. In this case, you need to reinstall your previous version of Windows and then try to upgrade to Windows 10.
Recommendations before upgrading
Although, Windows 10 should be an easy upgrade, the operating system runs on millions of computers with many hardware configurations, which makes it very difficult for anyone to create an operating system without any issues.
Today we've seen many things that can go wrong during the upgrade process, as such here are a few additional tips that should help to minimize the chances of running into problems.
First and foremost, before doing anything and before even thinking of upgrading, make sure to make a full backup of your computer. It's a very simple process that it shouldn't take a lot of time. You can refer to my previous guide to learn how do a system image backup of your computer (keep in mind that the instructions will also work with Windows 7).
Make sure to have your Windows product key written on a piece of paper. The five minutes that it takes to get the product key could save you from having to purchase a new license for Windows 10. (Refer to the instructions above.)
Once you have made a full backup, and you know your product key, when possible uninstall any program you don't need, or you think it could cause problems while upgrading to Windows 10. Also pay attention to older software as these could block and prevent a successful upgrade.
Also, disable and/or uninstall any security software, such as antivirus and firewalls.
Disconnect all the peripherals connected to your computer, you only need a monitor, keyboard, mouse, and a connection to the internet.
It's also a good idea to download all the drivers for your hardware before upgrading. You don't want to upgrade and then find out that your network adapter isn't working, or you're having issues with the graphics driver.
Wrapping things up
Microsoft may have released Windows 10 worldwide, but the operating system is far from complete. In the early days, we can expect problems like the ones we looked today, and more. However, the company is working around the clock to resolve all the issues.
If you want to avoid problems during the upgrade, you'll be safer to delay the upgrade until many of the problems are worked out. However, if you're eager to upgrade just remember to follow our recommendations. You should also Microsoft's advice and just reserve your copy using the "Get Windows 10" app and wait until the upgrade is ready for you.
Have you already upgraded? Did you run into any problems? Let us know your experience in the comments below!
If you think this guide is helpful, we have many more posts like this in our Windows 10 help, tips, and tricks page. Or try our massive Windows 10 Forums at Windows Central for more help!
Windows Central Newsletter
Get the best of Windows Central in in your inbox, every day!
Mauro Huculak is technical writer for WindowsCentral.com. His primary focus is to write comprehensive how-tos to help users get the most out of Windows 10 and its many related technologies. He has an IT background with professional certifications from Microsoft, Cisco, and CompTIA, and he's a recognized member of the Microsoft MVP community.
Win 10 its still full beta or even alpha, since last bug update, it completely fails to project movies to tv or xbox. Very bad

Cast to Device feature works great for me. Even better if it supports subtitles.

Eh? I slapped an MS Wireless adapter onto an Optoma projector, just last week,then updated the Intel drivers ona Yoga 2. Worked perfectly fine. YOU need to fix YOUR problem.

I miss the Charms. Windows 10 is hard to use on a tablet. They need to fix it.

I find it easier. Posted via the Windows Central App for Android

They wrecked tablet mode to give the Start Menu cry babies the dumb start menu, when it was already available with the gestures. Congrats.

Well id like to think of it as something enterprise/business users would still deploy especially on desktops

action center should easily replace charm bar

I agree - I like it overall, but tablet mode is a mess - or a hybrid mode (which I like to use, half keying things in, half touch) - e.g. ALT-TAB between the apps (tablet mode) and every time it does that stupid animation which just flickers the screen, renders all fonts blurred (until they settle down a few secs later) - and it just is totally annoying. I'm not sure if I'm the only one seeing this, doubt though, I tried on couple machines of mine. I did a feedback about it also.

+ASUS and Creative drivers are still missing shame on these companies :(

yup, had no sound after upgrading to Win 10. Had to install the Xfi support pack from the community. shame creative sucks in driver support.

like Qualcomm have drivers for windows 10 and since Pegatron doesnt have a site for drivers i had to look for other laptops who use the Qualcomm Wifi driver luckily i found 1 from toshiba to install

I'm on Asus 64-Bit x64 processor Intel icore, and I'm loaded up with 32-Bit its a joke

You should follow me on Twitter or read some of our other articles. Mentioned many times. However, we can't/won't do this for each article, sorry.

I know this is off-topic, but could you write an article about Windows 10 on a tablet? I'm surprised to say this but Windows 8.1 is better on tablets. I miss the Charms, I can't figure out how to get around on a tablet in 10.

i think daniel rubino - you should make a video of surface pro 3 running build 10240 or with next big update

I think a tablet only video would be useful as there are many advantages and user options. But, ALL options need to be shown, otherwise people will assume it does less than it can. I miss the charms bar but now I've got use to Cortana, Notifications/Action centre, Task View, Edge and swipe from left and swipe down app to right or left etc, I will keep W10.

yeah , every microsoft fan should follow you - according to me . since i made my twitter a/c in 3 year ago you and your friend sam sabri are my 4th & 5 th followers and till now - i followed to get myself up to date . many news things i learned from you + time to time your help . great bro - keep it up . have a good day

Daniel, after reading this comment I went onto twitter to go follow you.. but then saw the absolute TRASH AND FILTH republian hating you are doing at almost every single tweet and re-tweet you do. Not only am i not going t​o follow you , you have single handidly discredit yourself on all of your writings from now on in my eyes.

Hmm... Hate about republicans, what about Fox News with democrats

https://twitter.com/Daniel_Rubino/status/629425713213505536 daniel rubino : already shared on twitter

I tried installing on my in-laws desktop and it ran into the explorer.exe constant crash. Luckily I was able to walk them through rolling back to Windows 8.1.

is there a workaround for the Windows Store not launching?? it was working fine in Win8.1, but it doesn't launch in Win10. I tried the wsreset.exe with no luck :( Searching the interwebz too without luck..

Had a similar problem with the store because the computer's time / date was incorrect. Changing the time and date to match the server time solved the problem. Maybe this will help.

Fix for me for error "something happened" halfway upgrade (before restart) or "unable to install on partition" during custom install from usb boot: UEFI install only: Hidden "win re tools" partition had 40mb free of 300mb. Found online it had to have 50 or more. So Assigned drive letter A: Via disk manager And formatted it. Then upgrade went smoothly :)
Hope this helps somebody.

Mauro,..... I hope you didn't experience all of them to give a solution here :P

Ha! No, thankfully I didn't run into major issues. Though, I even if I did, I always make sure to backup first. Thanks,

...and then, once you've been through the often tortuous process of upgrading, you can deal with the hundreds of post-installation problems. The big bug fix update seems to have made all of them worse by the way. Losing patience.

I am having major problems with mine. I upgraded from W7 Ultimate to W10 Pro using Windows Update, and now after I log in, explorer.exe keeps crashing and restarting over and over, causing the desktop to never completely draw, and it blinks to black and back repeatedly. I thought it was an issue with the video driver, but I replaced it (had to uninstall the old one first) and it's still doing the same thing. Luckily, the login screen works well, and I can boot into safe mode OK. Hopefully I'll be able to figure out the problem after booting into safe mode and looking at the event log.

Guessing your an NVIDIA user

I really really wish to have that wallpaper and the others shown in the recent articles, but neither google nor bing are helping me! Where can I get them?

https://twitter.com/markguim/status/629389770108506112 check this tweet by mark guim : wallpaper

Here is the wallpaper I'm currently using and the one appears in this article. https://onedrive.live.com/?cid=60607f24b60d0ceb&id=60607F24B60D0CEB%21141263&ithint=folder,jpg The other wallpapers that I usually use is the Footpath Windows Theme. Thanks,

I tried to reinstall default 8.1 Pro image and I got this "Setup couldn't determine supported install choice". I can't even get to the part where it installs 8.1. So it looks like I'm stuck on an unactivated version of 10.

My only suggestion is to contact Microsoft's tech support. Their online chat service has worked out well for me.

I had zero problema and still bug free... (all apps worked)

sounds cool . hope you enjoying windows 10

I had problems with my display adaptor that I had to uninstall them on both of my tablets and update the driver. The brightness would not adjust and was just on full bright. But that's the only upgrade issue I really seen for myself Posted via the Windows Central App for Android

I'm running Microsoft Surface Pro and keep getting 8008002C-4001E as an error. I also can't get the System Image Backup to work either. I've also gotten the following error codes: 80070006 8007002C 80070006 80240054 8008007E I can never find the meaning of any of these error codes.

I'm getting 8008002C-4001E, too, and I haven't been able to figure it out. Hope someone does...

Contact Microsoft's online chat support. They've always been able to help me.

I spoke with 3 different techs now their solution is buy Windows 10 Pro as I did the reserve of windows 10 on my Windows 7 Ultimate got halfway through then said it couldn't do the rest of the install and after 4 years of using my operating system it says it's not genuine this is ridiculous I think this is just Microsofts way to get another 199 out of many people this is crazy now if I try and go back it will probably still say it's not genuine so after 30 days I will be FORCED into buying another key code or I will have to buy another computer. If the problem was from the update MICROSOFT should give people another key when it screws their Product Key UP. That my personal opinon it's not fair I have done serveral updates but this is the first from Windows 7 Ultimate to Windows 10 Pro. I asked them for a key and it could even be the bare dones key just to keep my computer running THEY SAID NOPE it ridiculous they don't care about loyal customers all they care about is MONEY !!!!!!!

DO NOT BUY WINDOWS 10 PRO!!! Those techs are trying to take the easy route instead of helping you. There is a Microsoft website that has the Windows 10 ISO files that they could've sent you to. I do not believe the techs are able to make your Win7 key a valid Win10 key since that's done as part of the upgrade process. My only suggestion is to do a clean install of the Win7 version you have, install every OS update including the recommended and optional ones, and do the Win10 upgrade. My last question would be do you have a legit install of Windows 7 or a pirated version? Feel free not to comment on that. Just tossing my last idea out there.

I just get an error that says: Something happened. And that is it. Fixes online about changing the language do not help.

Disable your antivirus software. I found my computers with Norton 360 were specific to this "something went wrong" problem.

I just clicked on upgrade to windows 10 and it updated by itself with no issues. I built my PC, though, so it was probably easier.

Same on my SP3. I was surprised at how quickly it installed and will be keeping W10 :)

Mauro, could you share the desktop background you have in the first picture? Please?

https://twitter.com/Daniel_Rubino/status/629425713213505536 check daniel rubino - tweet

Here: https://onedrive.live.com/?cid=60607f24b60d0ceb&id=60607F24B60D0CEB%21141263&ithint=folder,jpg

So, if I do an upgrade from Window 7 32-bit to Windows 10, I assume it will still be 32-bit. If so, can I then do a clean install of 64-bit Windows 10 from media and not need the code since a new hardware key has been generated and associated with my Microsoft account?

The Windows product key is good for 32- and 64-bit versions of Windows. However, you'll need to upgrade first to the 32-bit version of Windows 10 and then you'll need to do a clean install of Windows 10 64-bit. Thanks, Mauro

Thank you. I appreciate the confirmation.

Seriously, we love these desktop backgrounds!! Please share to grow the fan base?? :)

https://twitter.com/Daniel_Rubino/status/629425713213505536 here is you will find link of daniel rubino - tweet , enjoy

Since I updated to 10240 Build my Weather live tile is no "live" anymore. I dont know what I can do...

right click on it and turn on live tile

Do you really think that I already did not do this a thousand of times???

Uninstall and reinstall, if you haven't already.

You are totally correct - I meant unpin....sorry.

I had a live tile not working and I unpinned it, did a reset, and pinned it again. This worked for me....

I upgraded 4 systems. Only major issue I have is with Mail. It just shuts down with no error message. Rebooting makes it less frequent but still quite annoying.

If we need more memeory, can a micro SD card be used instead of a USB? I have a HP stream and this is the problem I'm facing. I should have known 32gb was not enough.

My W10 TP was activated and fully upgraded. But after doing a clean install W10 won't activate saying my key isn't valid :/

after clean install - don't put any key . skip to enter key

Once you've upgraded to Windows 10 using the free upgrade offer, you will be able to reinstall, including a clean install, on the same device. You won't need a product key for re-activations on the same hardware

So if I redo the install and skip where it asks for a key, I should be good?

yep - old keys are no good, if you put something it just messes things up. Just leave it be (empty) and it'll activate on its own (it saves it in your profile, h/w etc.)

First i upgraded my windows 8.1 to 10 after using 1 day. I felt there is driver issue so i visit community website for solution their i found that you can clean install after upgrading to windows 10 and by checking current Status of your windows 10. After upgrading my activation status was : "Windows is Activated" and then i clean installs Windows 10.
.
.
.
It's been 1 week my windows 10 unable to activate by it self. Always displaying same error code "0xC004C003". When i talk to customer support it says you need to wait next 24 to 46 hours.and that's hours stretch in to whole week. Still no Solution.

I cant play some games in full mode. There are black bars at the side in the game. Happens with just a few games. Like Cricket 07

yes , same problem with me EA SPORTS CRICKET O7 is not running in full screen . a black edges on both side . http://imgur.com/pDOD86L

I am using Dell Venue 8 Pro. Whlie upgrading to Windows 10, I am getting Error Code 80070002.
What may be the problem? and What is the solution?

http://windows.microsoft.com/en-in/windows/windows-update-error-80070002

my error code is 80070083 . how to fix this? plz anyone who knows do answer!!!

http://answers.microsoft.com/en-us/windows/forum/all/whenever-i-try-to-r...

The web said Windows 7 Starter can upgrade to Windows 10 Home, but I didn't get "Get Windows 10" app from Windows update. I try to troubleshoot and it said : "Edition of Windows isn't eligible for the get windows 10 app ". What should I do??

Have you installed the latest updates. Otherwise search WC for W10 articles, there are many for W7. It's worth it :)

I don't get any error messages but my machine wont shut off properly or resume from sleep mode. The (hardware) power icon stays active and I have to shut off power by keeping the power button pressed until it shuts off. It's starting to get really anoying since my machine is a laptop and I cant just close the litt and open/resume my device elsewhere.

try reset or clean install - if it's big issue for you

I have ​this same problem. No problems with the upgrade or any operations afterward, my laptop just won't shut off without holding the power button down. I get a BSOSF (blue screen of sad face) and a message saying information is being gathered and sent to Microsoft and I can search later for the error "MEMORY_ MANAGEMENT". I did some searching and a number of people seem to be having the same issue and so far no solution. I'm guessing there is a driver issue and when I get a couple of days off from work, I will just do a clean install and see if that doesn't do the trick.

Hi, I have run into some major issues. After hours on end of trying to solve them I had to roll back to 8.1. I have a first gen Microsoft Surface Pro and after upgrading to Windows 10 my stylus was rendered useless. I am a hobby artist and so I bought my tablet for the sole purpose of painting. After the upgrade though there was no palm rejection and totally randomly the computer would just simply stop registering the stylus. I tried to install, uninstall, reinstall the newest Wacom wintab driver for win 10 but it did not help at all. I contacted Microsoft Support where they told me to call the Surface Support team. So I did. I told the Surface representative that I have a Pro 1 and what my problem was. Then she told me to change the batteries in my stylus. Then I told her again that I have the Pro 1 not the 3. Then she told me to try pairing it again with my tablet. So then I had to tell her for the third time that I have a Pro 1 not a Pro 3. Then she just told me to do a `reset` (or something like that) from the update and recovery section after which all of my software would need to be reinstalled. Great. So I just rolled back to 8.1. The stylus works properly again but now I can`t use any of the `built-in` apps like Calendar, Alarms, Outlook etc. They just crash and won`t even start. I uninstalled them and then tried to install them again from the Store but I can`t because it says I already have them installed on my computer when in fact I don`t. It`s funny that I haven`t come accross anyone mentioning this issue. Could it be that I`m the only Surface Pro owner having these issues? Did any one of you experienced the same? Anyway, I`m pretty disappointed. I thought Microsoft hardware would work with Microsoft OS but I guess it won`t. I know it`s a Wacom digitizer but still... the tablet was made by MS. PS: Sorry about my English, I`m not a native speaker

Wow. Nice article. Very comprehensive.

Still, Something Happened

Updated my windows 7 laptop and it's telling me to activate windows. Was on the windows insider program.

Today suddenly Windows 10 stopped recognizing external monitors.

"Fixing message 0x800F0922 According to Microsoft, error 0x800F0922 happens when there is not enough free space on the System Reserved partition. To resolve the issue, you'll have to use a third-party software to increase the size of the System Reserved partition." That explains why a clean install now makes a 500MB partition vs the 100MB partition windows 7 and 8 used to make...

Upgraded Benq nScreen i221 and now the machine is hopeless to say the least. Can't play any movies (nothing happens), every other thing is slow.....
Ati radeon drivers are out-dated, compatibility mode does nothing, hoping I can flick back to win 7. Windows 10 has a maximum of 1050 pixels and thats what messes the machine, anyway to to have 1080 pixels?

That's a driver issue. Go to AMD and download the most recent version of the video card drivers.

. I ran into a Terrible issue upgrading a friends laptop from 8.1 to 10. I built the 8.1 image about a month ago. Standard cd install, good thing I made a backup

Backup is always a life saver. I always say that there is not such a thing as too much backup. If you can do a backup of the backup, do it. Thanks Mauro

Anothe error i receive on my other pc after upgrading from windows 7 is from werault.exe, it shows up after logging in ( the instruction at 0x00007FF9BFD90100 refetenced memory at 0xFFFFFFFFFFFFF. the memory cant not be read.)

What about C1900101-40017? The problem appears after a failed upgrade...

I get this on my mum's laptop too.

Since installing Windows 10 on my laptop, my Outlook 2013 programs, including the stand-alone version of Outlook 2013, have not allowed me permission to use them. My Word and Excel files within the Documents folder open in "read-only" mode and I must reset the properties/security attributes each time I restart/reboot my computer. The same problem occurs with my OneNote files. As for Outlook 2013, I must set it to run as Administrator each time after restarting/rebooting my computer. Is there a permanent fix for this??

I'm just curious why both this and the "How to clean install Windows 10" articles both mention using the Magic Jelly Bean Keyfinder to locate your Windows 7/8 product keys. I can see how this would be useful if the user decided to reinstall their previous OS or if they have Microsoft Office that needs to be reinstalled after a clean Windows 10 install, but for the free upgrade and subsequent clean installation, the Windows 7/8 product key seems to be totally useless information.

If you perform a clean install you can use the 7/8 key to activate Win 10. For people that have older computers or custom made rigs the key isn't stored in the BIOS.

I've read numerous comments from users who tried doing the clean install and entering the previous OS product key and the key being rejected. On the other hand, if the computer activates automatically if the upgrade was successfully performed first before the clean installation. I've done this myself on a self-built computer. Microsoft has even said skip the product key during installation because you will not have one for the free upgrade. I have yet to read first hand reports of anyone (a) needing to use the previous product key for activation or (b) successfully entering the previous product key and having Windows 10 accept it.

Upgraded my acer Aspire V 14 touch earlier today through the "get windows" notification, reserved it, checked my apps and system, and downloaded, it gave me an error code a couple of times during the download phase but the installation itself was smooth sailing, still downloading apps up till this moment though....

How about fixing a daily blue screen reboot?

Well could anyone help me. I tried to do a clean I stall manually and whenever it gets done with "Creating Installation media" the window just closes. Please help!!!

Have you tried downloading the installation files from another machine?

My only problem so far is that the calendar live tile doesn't show the date, the rest works just fine

In the infamous words of MS tech support "that is by design & not a bug"

Windows 10 on my Lenovo Yoga 2 tablet was painfully laggy. When I tried to "downgrade" to Windows 8.1, it failed and bricked my tablet...forcing me to send it back to Lenovo under warranty. On my desktop, I tried to reset my Windows 10 installation to fix some performance issues and kept getting the BSOD. Nothing would work. Fortunately, I had Windows 10 Pro as an iso on a thumbdrive and was able to do a fresh install, though it was a VERY painful install. Intially, my ethernet didn't work and when it did work, it would only stay connected for about 30 seconds - 1 minute before the ethernet adapter needed to be reset. I was able to get a WiFi dongle working just long enough to download Windows updates which seemed to fix the issue, but the WiFi dongle cause crashes of its own (non Windows 10 driver the cause?). Finally, everything seems to be working (knock on wood). I should be getting my tablet back next week and I will stick with Windows 8.1 on it until Windows 10 gets optimized for tablets better. I find 8.1 interface much more tablet friendly than 10.


Startup is taking time. Screen goes black for a few seconds. Both on my laptop and desktop.

Very good write-up! Thanks!

A friend of mine is trying to upgrade his Surface pro 3 to Windows 10, but after the download process and all, when it gets to installing drivers (during that Circle thing that shows) his Surface shows BSOD then reverts back to Windows 8.1. What can be do? Is this happening to someone else? Please help. Thanks

Try disconnecting all peripherals, uninstall as much software as possible, disable or uninstall your antivirus, and make sure all the drivers are up to date, and try again. Alternatively, you could backup all your data, reinstall your previous version of Windows without install any additional software, and making sure all the updates are installed, and the try to upgrade again. Thanks, Mauro

Error 80240020 finally fixed! Switched on my PC on August 6, upgrade immediately became available, I didn't have to do anything. Earlier, I had that error, but now I'm on Windows 10 :)

I am getting Store error like The Server Stumbled... what to do?

Where can I find - If I even can - the wallpaper You (Mauro Huculak) posted?

Just another data point for this Error 0xC004C003. I received that activation error when I erroneously did a clean install of Windows 10 *Pro* onto a PC that was activated with Windows 10 Home (I couldn't remember if the PC was home or pro after having done 7 others in the house. :-)). I created a new USB stick with x64 Home and re-installed on the laptop fresh and it activated just fine. FWIW.

What about install windows 10 on tablets with 16gb of hard disk drive but which has of those 16 just 5gb free

Once I download win 10 to deploy on several computers onto a USB and try to install it asks for a key to activate... what key... How do I get around this ...

You should be able to skip it and it should auto activate (in-place installs) or are you doing a clean installs?

As TechFreak1 hinted, you will need to run the setup from your USB drive inside Windows on each of the computer to perform the upgrade and register the activation on Microsofts servers for that specific hardward configuration. You can skip the product key on any subsequent clean installs on each machine, but the in-place upgrade is the key step to getting the free upgrade.

The biggest bug bear is that they removed the Guest user. Enabling it via cmd has resulted in a sign on glitch where it asks for a password when no password is set. Have to spam the enter key to sign in....

There is a TouchScreen problem for the HP Envy Laptops running Windows 10. I am not able to scroll and zoom. I cant do anything in multitouch at all. Even my details on of the PC say Non-Touch Dislay. Plz help

welcome to HP world - I have a biz class worstation and they didn't even bother to make the drivers for win8 - win10 works fine, but touchpad is on an off, doestn't work on edge for some reason

I've run into 0x00000017 on upgrade, which is an error with not being able to create the ramdisk for the diag tools. The issue and to be related to the nforce chipset of my MB. Haven't worked around the issue yet.

Correction...my apps seams to be in a state o hibernation...see a list of apps to update but doesn't even download..looks stuck..

No internet errors? A lot of us cannot use internet properly. Even the answer.microsoft website it's full of prople having these problems without an actual way to solve it.

FIX limited wifi: Go to intel web (from other pc), download the lastest "wireless PROSET for Windows 10", put it on a usb, install it on my inspiron and voila

i can't sign in to microsoft account. i don't know why. please help :(

I am getting the very same thing.

My brother updated his laptop to Windows 10 from Windows 8.1. However, when he logs in to start using the computer, the screen starts tilting non-stop, do you know what may have caused this? Or how to solve it?

graphics driver I guess - but you need to stop doing that to your monitor first, I'd myself go to device manager and rollback a driver or uninstall - that brings back the defaul windows driver, which is a downgrade but shouldn't flicker etc. - then work on gertting the right driver

I have the upgrade app, but it keeps telling me that it will notify me when my upgrade is ready. Still not upgraded yet. Don't know what I'm not doing.

You could use insider program to by pass problems

I got an error 0x80073712.

My laptop failed to upgrade showing error: 0xC1900101 - 0x4000D please help, laptop hp pavillion g6-1004tx

What about all the shit that happened to you AFTER you flawlessly installed Windows 10?

I have issue with my Gb ethernet. On Win 10 it works only on 100Mb. Before update, on Win 8.1 it works correctly

Hi guys. I have no idea why, but I always get an error that is not listed on this site. It is 0x80070003. What does it mean, and how can I fix it? I tried so many solutions online and from Microsoft's website, but to no avail.

HP p6-2002uk that has an AMD E2-3200 APU with Radeon HD Graphics (integrated on the chip). I'd be interested if anyone has managed to move to W10 on this processor. Tried it 6 times now (that's 36GB of downloaded W10 in all as the process is too stupid to realise it already has a downloaded copy after system restore). New drivers from AMD/ATI, supposedly W10. Best I can manage is safe mode. Desktop does not function correctly; takes ages (I mean minuites) starting things like file manager; add/remove programs crashes if one actually trys to do anything at all; BSODs regularly. Completely unsatisfactory; not useable in fact. This machine was fine with the trial version of 8.1 enterprise but it seems incapbale of running W10. I've given up for the time being as I have a download cap for one thing and there seems little point continuing to try; and life is finite. W7 is just fine anyway.

Very helpful, thank you! Finally possible to finish the update on my tablet.

Error Code: 80070652
Help I can't upgrade, get this error each time .

I'm having a problem upgrading. Don't know whether it is an issue of network speed, though mentioning it here.... The windows 10 2.02G.B update is taking too long to download and each time i shut down the computer, downloading process starts again from 0% when i turn on my pc next time.

Hi Mauro, I'm facing issues when trying to install the Cumulative update for x64. :/

I contend that the most common error is installing Windows 10 in the first place.

Some one please help with me with this error code 800706F7. After whole downloading this error is showing, thanks

WARNING using the restore feature will fuck up the os and give a boot error.

I did not back up. And I don't know my key. Windows 8 was installed on my Samsung XE700T1C by magic. I clicked on install in order to escape issues that I did not like with 8 and 8.1. Now I don't have a camera. I don't know where any of the installed apps are. I am so much worse off now than before. I trusted Microsoft that the change over between 8.1 and 10 had been professionally planned to accommodate those who have not kept up with the ins and outs of pc registries and all that. THIS REALLY SUCKS. I may be driven to Apple. They would never do this to anyone. And if they did, you could go see a genius and he would help you out. Instead, I'm hanging out here with an even bigger piece of crap than I had before.

I am facing dropshadow problem
it's not smooth and in photoshop n other applications

Can anyone advise what to do with the error? Unable to find anything helpful online "0x80004005 - 0x20004 operation failed in SAFE_OS phase with an error occurring during INSTAL_RECOVERY_ENVIRONMENT operation" Thanks!!

Upgrade went smoothly but after I sign in display flashes and I can't type or use lap top.

After installing windows 10, windows start to download and install update . I see
Synaptics pointing Device driver version 19.0.9.5 conflicts with my laptop Toshiba Satellite L775D-S7226 . Problem is after updating (installing) some keyboards did not work such as keyboards 1,2,3,4 and spacebar. So I enter control panel, choose Uninstall program and click Synaptics pointing Device driver to uninstall it. After that my keyboard get back to normal. The problem is that update will continue to download and install into my pc next time. I do not how to stop it. Do you have any suggestion ? I sent feedback to Microsoft.

Since downloading Windows 10 to my laptop the touch pad no longer works. Is there a patch or some fix to repair this problem?

Windows 10 is Still in BETA. The Upgrade was the worst experience ever. Reminiscent of Vista. Nothing worked on my Notebook. NVIDA Driver issues causing all kinds of hell with my displays. Black Screens while working and on boot up. The forced updates Incompatibility with so many programs. and many more. The downgrade back to Win8.1 was the best thing I did. Maybe in a couple of months they will have sorted out all these issues and I will upgrade then. Or turn to Linux. Too many disappointments Microsoft, you need to up your game Win 95 - Great Win 2000 - Fine Xp- Great Vista-FAIL Win 7-Great Win 8- FAIL Win 8.1 - OK Win 10 - TO MANY ISSUES - Perhaps rushed to market too early - JURY is still out.

i have problem to upgrade window 10 on my window 7 home basic i get this error.anyone please help me. windows 10 couldn't be installed error(s) found: c1900101-40017

I must have tried about 30 times by now trying to install windows 10, even a Microsoft employee who took over my PC couldn't fix the problem. Just tried earlier today and got this error message. Failed 1 update Errors found C19001-30018 anyone know what this means in plain english (or Scottish) Thanks

Regarding C19001-30018. Remove graphics card and drivers. remove any antivirus programs running. Restart and attempt the upgrade again. If there is a compatible driver for your graphics card you should be able to reinstall it.

I'm having all kinds of issues with my PC since I upgraded to Windows 10. I get page fault in nonpaged area errors, lots of my software just goes into not responding when I try to use them, I've had an error that says Windows didn't install correctly, and one error kernal data input page error and today disk error and I couldn't get it to start up for more than an hour. Most of my programs don't work even though the compatibility run only listed 3 things which were not important. I've already to purchase new printer and am going to have to buy new software cause evidently it doesn't work with Windows 10. I think this was the biggest mistake I've ever made with Microsoft. Does anyone know if you can reinstall Windows 10 if it didn't install correctly? Hoping this might solve a lot of my errors. Thanks.

Error 0x80070005. Compatibility Issue. Would not upgrade via network. I burned an ISO image disk for Windows 10 (select bit). You must have a qualifying program loaded i.e., Win7SP1 or Win8 to upgrade. The disk upgrade found an incompatible program that had to be removed. Problem solved and the upgrade was then seamless. Refer to: https://www.windowscentral.com/e?link=https2F%2Fclick.linksynergy.co... <enter> Follow prompts to burn the iso image file to a blank disk.

if you need genuine office you can try this link, my office got here and works well,strongly recommend you, it is brilliant www.aakeys.com after i used it, my windows works well

Well nothing here told me what to do when you update the update doesn't work and then it makes your product key code un genuine I figure probably on at least 1/3 of computers that do the update Microsoft knows they can rip people off because if you want your computer to work you will pay them the $199.00 to get a new product key Microsoft doesn't care about customer loyality all they care about is making more MONEY so what if it pisses a few people off they don't care because the majority will just pay the 199.00 to get the computer working again !!!!! I had a legal genuine version for over 4 years and now if I don't pay them my computer will be a pile of JUNK in 30 days

start button doesn't work after upgrade
Windows Central Newsletter
Thank you for signing up to Windows Central. You will receive a verification email shortly.
There was a problem. Please refresh the page and try again.