Barbie is coming to Xbox and Forza Horizon 5
Let's go Barbie, Let's go Barbie!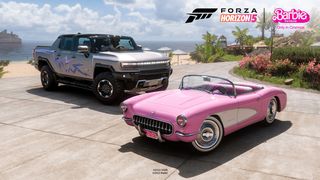 (Image credit: Xbox)
What you need to know
Xbox has revealed a collaboration with Barbie to coincide with the release of the Barbie film.
Forza Horizon 5 will feature two new vehicles; the 1956 Chevrolet Corvette EV Corvette and the 2022 GMC Hummer EV Pickup.
You can win your own Barbie-themed Xbox faceplate or Xbox Series S.
Get lucky, and you could hold one of ten Xbox-themed Barbie dolls with complete Xbox accessories.
Meet the creators behind Forza Horizon 5, and learn some of their memories connected to Barbie.
---
Xbox has announced a new fabulous partnership with Barbie. Ranging from in-game content for Forza Horizon 5 to their own lineup of Barbie dolls. It looks like Barbie is meeting Xbox on the runway in numerous forms.
Their blog post announcing the content states, "This Barbie is a gamer! Together with Warner Bros. Pictures and Mattel, Xbox is excited to invite fans on a fun, fashionable, and inspirational ride this summer to celebrate the much-anticipated release of the new movie 'Barbie,"'premiering in theaters on July 21. Bringing Barbie's signature flair to our gaming platform, we're honoring all that there is to love about this iconic role model: her persevering optimism, wide-ranging career journey and never-ending capacity for self-discovery. Audiences of 'Barbie'will follow the heroine to the furthest reaches of Barbie Land and beyond, and now fans can follow in her high-heeled footsteps with exclusive Forza Horizon 5 in-game content, an inspiring video about careers in gaming with a Barbie touch, the first ever Xbox Barbie dolls, and our most stylish custom Xbox hardware yet."
Race like Barbie and Ken in Forza Horizon 5
Both vehicles featured in the film will be freely available for download. These vehicles include a more classical 1956 Chevrolet Corvette EV Corvette and a modern 2022 GMC Hummer EV Pickup. Simply check the in-game messaging system; you should see both vehicles available.

"Racing at the intersection of style, speed and self-expression, "Barbie" fans new and old can find the inspiration to follow their own road and get in the game."
It's common for gamers to have figures related to their favorite games; how about a Barbie to match? Xbox also announced fans could win one of ten specially designed Barbie dolls featuring Xbox gear and accessories via international sweepstakes
"To celebrate our commitment to being a place for everyone, we've rounded up ten Barbie dolls that are reflective of the Barbie line, which is the most diverse doll line on the market. We outfitted them with the latest Xbox Gear fashion, as well as accessories including an Xbox Series S console, Wireless Controller and an Adaptive Controller. Fans can win the dolls as part of an international sweepstakes."
Dream Console, Meet Dreamhouse
In a separate sweepstake, starting July 10th, players can wager points on Microsoft Rewards to win exclusive faceplates and a Barbie-designed Xbox Series S console that "has been built into the glamorous Barbie DreamHouse." The controller faceplates were designed after Barbie and Ken's distinct on-screen outfits.
From Xbox, "Young girls thrive when they have someone to look up to, and Barbie has exemplified their limitless potential for decades. With over 200 careers, Barbie continues to reflect new movements. Movie-going audiences will see themselves represented in the film's Barbies, who are thriving in professional roles ranging from physicist to President. In collaboration, Xbox is spotlighting some of the dolls' real-world counterparts in the gaming field with a video. Hear about the different careers in gaming as those who work on the Forza franchise speak about their own career journeys, motivations, and personal Barbie connections. Fans can also see the video debut as part of a very special livestream on July 14th from the World of Barbie, where fans can learn about "Barbie" and see our hosts race in Barbie and Ken rides from the movie, in Forza Horizon 5."
Xbox and Microsoft are no strangers to partnering with brands outside the Dorito ecosystem. One of which included an Oreo partnership that included ways to obtain free Oreo cookies. These collaborations are always fun, if not humorous, as things like Barbie are never expected. Here's to a hopeful collaboration with Heinz so our editor Jez can get some free beans.
Get the Windows Central Newsletter
All the latest news, reviews, and guides for Windows and Xbox diehards.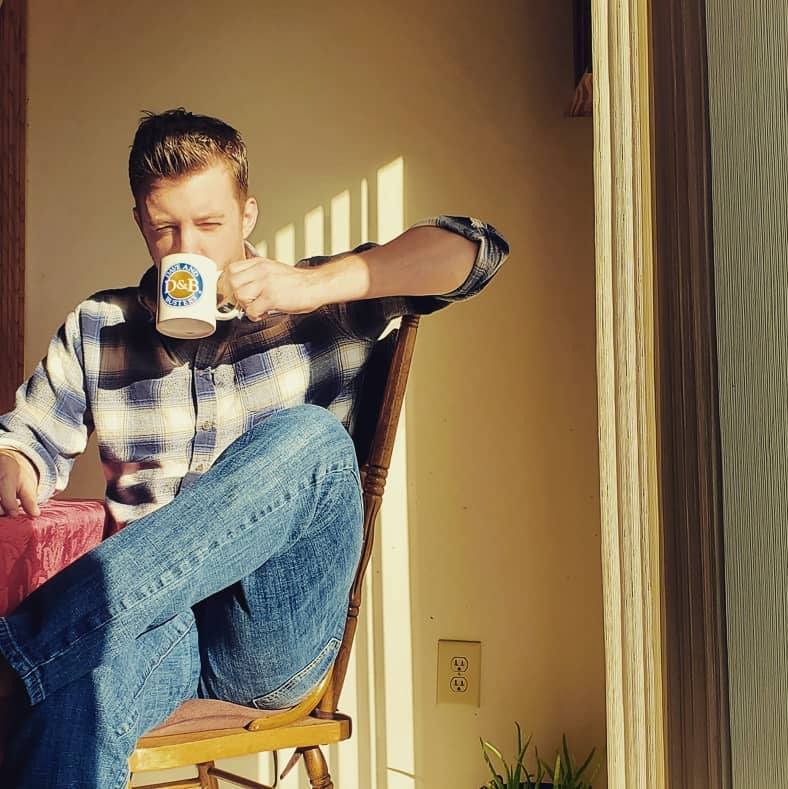 Michael has been gaming since he was five when his mother first bought a Super Nintendo from Blockbuster. Having written for a now-defunct website in the past, he's joined Windows Central as a contributor to spreading his 30+ years of love for gaming with everyone he can. His favorites include Red Dead Redemption, all the way to the controversial Dark Souls 2.