BlizzCon 2023 tickets go on sale in July and here are the prices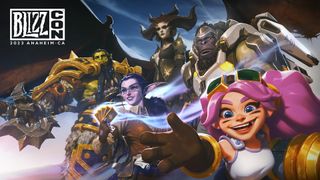 (Image credit: Blizzard Entertainment)
What you need to know
BlizzCon tickets officially go on sale in July in two waves, on July 8 and July 22.
This is the first in-person full-scale BlizzCon since 2019 and brings together fans of World of Warcraft, Diablo and Overwatch amongst other games.
The convention will feature immersive installations, live-streaming of all on-stage content for people at home, in-game goodies and more.
---
Following a four-year hiatus, BlizzCon returns to Anaheim California on November 3-4 to celebrate the games and their communities, and today they've announced both the dates of ticket sales and the price so you can be ready for those online queues. Here's everything we know so far about BlizzCon and how to get tickets.
Tickets for Blizzcon go on sale for the first wave on July 8th at 1 p.m. EDT / 10 a.m PDT, with a second wave going live on July 22 at 1 p.m. EDT / 10 a.m. PDT.

Sales are limited to two per person and will cost $299 for general admission. For this, you will get:
Live event ticket
In-game goodies
Official Blizzcon Backpack
Early access to the BlizzCon store
For those who want to splash out a little more on this special event, you can spend $799 for the Portal Pass, which includes all of the above items but in addition:
Seperate registration and security line
Exclusive Portal Pass Lounge access
Private concessions, viewing lounge and gameplay experiences
Concierge support
Early entry to the Convention Centre
There's been no news yet of an online ticket, but given there has been one in previous years we're sure the announcement and pricing for this is also imminent. You can of course watch the show for free, but there is usually a premium digital option with some perks and digital goodies.
This will be the first in-person BlizzCon in four years, with BlizzCon 2020 falling victim to the pandemic, and an online-only event held in 2021. It's a huge event in the calendar for Blizzard game fans, whether they are able to attend or not, given the biggest announcements for popular franchises like Overwatch, World of Warcraft and Diablo are saved for the show. Diablo 4 was announced in 2019 to much relief from fans after the Diablo Immortal scandal, and we look forward to seeing what BlizzCon 2023 has to offer.

The official announcement from Blizzard indicates they are trying something completely new this year in the delivery of this event "It will be a one-of-a-kind immersive experience, bringing attendees into the universes of Warcraft, Diablo, and Overwatch with massive installations, art, and thematic spaces where friends can connect."
If you've a burning desire to go to Blizzcon 2023, you'll want to get prepared for the rush for tickets by getting registered on AXS where the sales will be handled on both dates.
Windows Central's Take
As a bonafide Diablo fan, Blizzard is a pinnacle event in the calendar for me. Though I'll not be attending, I wait with bated breath for the announcement of the digital-only tickets, for which I'm a total sucker. They will tempt us in with some exclusive in-game cosmetics and quite frankly I am here for it, and anticipate some updates on my favorite game given that Diablo 4 has experienced such success this year.

Not only that but this news comes as a welcome distraction from all the FTC courtroom action currently as the regulator attempts to block the Microsoft acquisition of Activision Blizzard, and right now the saga feels neverending.

Watch this space for news on digital tickets, and what will be included.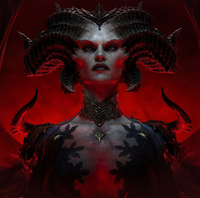 Diablo 4
Face the Ultimate Evil and explore a vast open world full of dark secrets, deadly enemies and epic loot. Choose from five unique classes each with their own skills, talents and playstyles to play the biggest and most ambitious Diablo title to date.
Buy from: Amazon| Xbox | Best Buy| Battle.net (PC)
Get the Windows Central Newsletter
All the latest news, reviews, and guides for Windows and Xbox diehards.
Jen is a News Writer for Windows Central, focused on all things gaming and Microsoft. Anything slaying monsters with magical weapons will get a thumbs up such as Dark Souls, Dragon Age, Diablo, and Monster Hunter. When not playing games, she'll be watching a horror or trash reality TV show, she hasn't decided which of those categories the Kardashians fit into. You can follow Jen on Twitter @Jenbox360 for more Diablo fangirling and general moaning about British weather.