Here's every Xbox and PC game shown at the Nintendo Indie World Direct
Several PC and Xbox games to look forward to.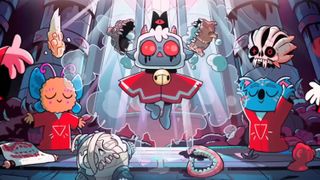 (Image credit: Massive Monster)
This morning, Nintendo held its latest Indie World Direct showcase which shows off several indie games coming to the Switch in the coming months. While obviously targeted at Switch owners, several of the mentioned games and DLC are also coming to Xbox and PC relatively soon. For instance, the highly acclaimed Cult of the Lamb is getting some extensive content in a free update.
Here's every game from the Nintendo Indie World Direct showcase that Xbox and PC fans have to look forward to. Some might even join the best PC games and best Xbox games of all time.
Cult of the Lamb Relics of the Old Faith
On on Apr. 24, 2023, the critically acclaimed Cult of the Lamb is getting a free update on Steam, Xbox One, and Xbox Series X|S, PS4, PS5, and Switch. With it, players can experience a new post-game story, additional quests, revamped bosses, more cult management options, and much more. There will even be a photo mode and brand-new challenges like optional Permadeath or Boss Rush runs.
As we explained in our Cult of the Lamb review, this is a fantastic management game that "resembles what would happen if an Animal Crossing character decided to begin worshiping an archaic force of evil in a cult." If you haven't checked the base game out yet, you really ought to.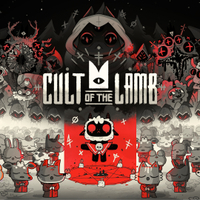 Cult of the Lamb
You've been brought back to life by a demonic deity and now you must foster a cult and feed your followers to it. It's like a devilish Animal Crossing with roguelite elements mixed in. You'll be able to play the free update when it launches if you have the base game.
Oxenfree 2: Lost Signals
Night School Studio is back with its second entry in the Oxenfree series. The story of Oxenfree 2: Lost Signals begins five years after the events of the first game and once more has players taking on the role of Riley. Strange signals are once more broadcasting in her hometown and it's up to the player to determine the supernatural causes behind it. As with the original game, your decisions have consequences.
It's coming to PC and Mac via Steam, Switch, PS4, PS5, and Netflix on Jul. 6, 2023.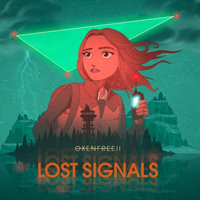 Oxenfree 2: Lost Signals
Riley returns home five years after the events of the first game only to realize that some more supernatural activities are afoot. Make decisions and see what the consequences are.
Preorder at: Steam
Blasphemous 2
We learned that the popular Blasphemous Metroidvania is getting a sequel! This new story follows after the events of the first game's Wounds of Eventide DLC. Players once more take on the role of The Penitent One as they struggle and fight to defeat challenging enemies while exploring a dangerous new land.
It's coming to Xbox Series X|S, Stea, PS5, and Switch in late Summer 2023.
Chants of Sennaar
Developed by Rundisc and published by Focus Entertainment, this action-adventure puzzle platformer shows off strong stylized visuals and begs players to solve a mystery. The story is inspired by the myth of Babel and revolves around a traveler who attempts to unite people who cannot communicate with each other. Observe others, pick up on ancient languages, and use that knowledge to progress further.
It's coming to Xbox One, Xbox Series X|S, and Steam on Sep. 5, 2023.
Teslagrad Remastered
Rain Games developed and published its side-scrolling puzzle-platformer back in 2013, but now it's getting a remastered version across all major platforms. Players step into the shoes of a young man who must protect the Kingdom of Elektropia from its own tyrant ruler. To do that, you'll solve puzzles using electromagnetism, uncover secrets, and learn more about the world around you.
Teslagrad Remastered is currently available for Xbox One, Xbox Series X|S, PC, PS4, PS5, and Switch.
Teslagrad 2
In this sequel, players take on the role of Lumina, a young woman who is stranded in Wyrmheim after her airship crashes. In order to survive in the hostile land that she finds herself in, she must employ all of her Teslamancer skills and fight off Viking foes. There are plenty of secrets to discover along the way as well as challenging puzzles to solve.
It's currently available on Xbox One, Xbox Series X|S, PC, PS4, PS5, and Switch.
PlateUp!
Nintendo Switch fans got the news that this popular PC game is coming to the hybrid console in October. Fortunately, PC fans can already play it on Steam.
Up to four players can work together to create dishes in a restaurant and get food to their customers. But the fun extends even further than simple multiplayer mechanics, which are already fun on their own. Players can also improve the restaurant, decorate it, purchase appliances, and come up with menu ideas. It takes a lot of strategic planning to do it effectively.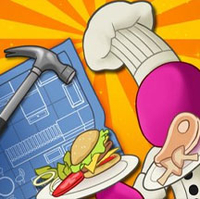 PlateUp!
Play together with friends as you work to create dishes, improve your kitchen, and develop your restaurant in new ways. It combines roguelite mechanics with the multiplayer fun of games like Overcooked!
Buy at: Steam
Bomb Rush Cyberfunk
Take to the streets and show off your skills while spraying graffiti, dancing, or grinding rails in Team Reptile's upcoming game. It's an action-packed adventure that's all about battling with rival crews and dominating the "five boroughs" of New Amsterdam.
Bomb Rush Cyberfunk comes to Steam and Switch on Aug. 18, 2023. The developer has already made it known that the game will also come to other platforms later on, but the specifics have not been disclosed as of yet.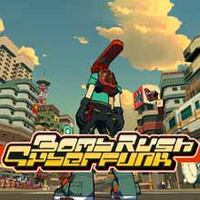 Bomb Rush Cyberfunk
Raise your street cred by painting graffiti, dancing, performing skateboard-esque tricks, and more. Your goal is to challenge crews in other territories while avoiding the cops. See what you can achieve.
Preorder at: Steam
My Time at Sandrock
Similar to Pathea Games' previous title, My Time at Portia, this new sandbox life sim allows players to do just about anything they want to. The desert locale of Sandrock has seen better days and it's up to players to improve the area in whatever ways they desire. You can gather tools, build useful machines, interact with NPCs, and do anything you can to make Sandrock an economically viable location once more.
My Time in Sandrock is coming to Xbox One, Xbox Series X|S, PC, PS4, PS4, and Switch in Summer 2023.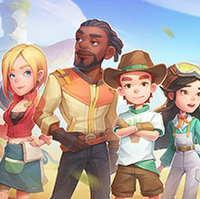 My Time at Sandrock
The desert town of Sandrock is growing once more thanks to your efforts, Builder. Set up machines, improve the land, and help Sandrock shine like it did in days of old.
Buy at: Steam
Excitement across gaming platforms
A lot of gaming news and updates were revealed during the Nintendo Indie Direct, but a lot of it wasn't Nintendo exclusive. We've learned about game release dates for PC and Xbox along with new details for games we already knew about.
One thing is for sure, there's a lot of excitement in store for gamers across every platform. Additional reveals and updates are sure to come in the following months as we get into summer.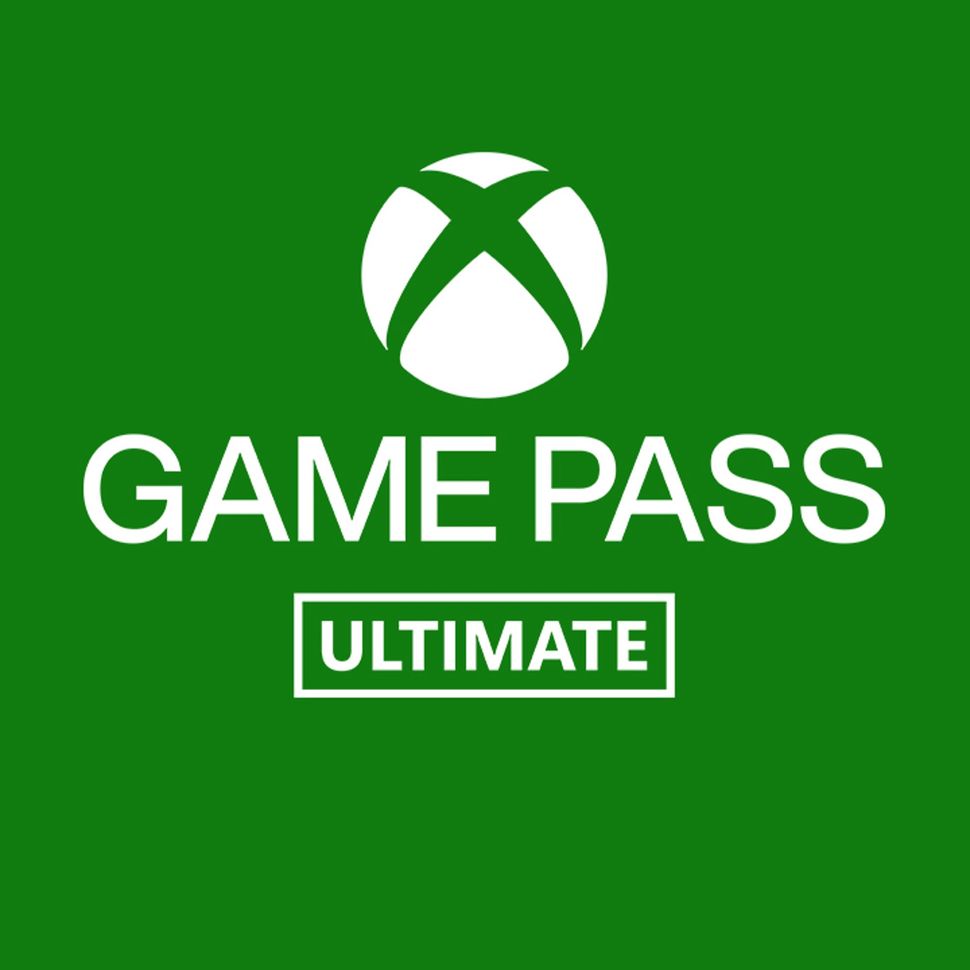 As a first-party Xbox Game Studios game, Minecraft Legends is available in every tier of Xbox Game Pass Ultimate, including on Xbox consoles, Windows PCs, and Xbox Cloud Gaming. Play it to your heart's content, and enjoy a sweet discount if you wish to buy it.
Get the Windows Central Newsletter
All the latest news, reviews, and guides for Windows and Xbox diehards.
Self-professed gaming geek, Rebecca Spear, is one of Windows Central's gaming editors with a focus on Xbox and PC gaming. When she isn't checking out the latest games on Xbox Game Pass, PC, or Steam Deck; she can be found digital drawing with a Wacom tablet. She's written thousands of game guides, previews, features, and hardware reviews over the last few years. If you need information about anything gaming related, her articles can help you out. She also loves testing game accessories and any new tech on the market.