How to get a mount in Diablo 4
For the love of Lilith, when do we get a horse?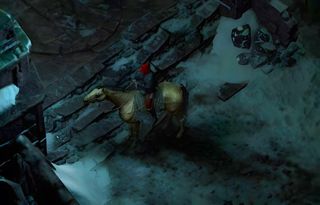 (Image credit: Jennifer Young - Windows Central)
Diablo 4 has a larger world to explore than any of the games that come before it in the franchise, and it would be a lot easier to do so if we could complete that darn mount quest. We gave it a five star review for how much the world has to offer, but travelling across Sanctuary on foot isn't easy. Lucky for us Blizzard has introduced mounts to make our traversal that much less laborious. Eagle-eyed players in the beta may have already spotted the stables in some city hubs. but the elusive mount was kept behind lock and key. Whilst playing through Diablo 4's huge acts and story, you may start to wonder: when will I get my mount? And when can I access my pre-order mount?
How do I complete the Diablo 4 mount quest?
In Diablo 4, if you go to the stables you will be able to see the mount but not actually use it. Frustratingly, the horse is locked behind a named quest 'Donan's Favor'. It does not tell you where this quest is, only that you must continue through the story campaign to unlock it.

We can tell you that it is impossible to miss this quest as you progress the story, so do not worry about having to find it. You won't miss it, but you can't rush to get it either. The quest only starts at the beginning of Act 4.
How to complete Mount: Donan's Favor in Diablo 4
When you start Act 4 in Diablo 4, you'll see a Priority Quest at the stables in Kyovashad.

The stable master will tell you to go see Donan, who has a surprise for you. Don't get too excited, it's not a birthday cake. It's something better: a mount!

You can find Donan in the Cathedral of Light, which is in the same city. Just follow the smell of holy candles and horse manure.
Upon speaking to Donan, he'll make light of your lack of a reliable steed thus far, and give you the use of a horse. Praise be, we can now gallop throughout Sanctuary. No more trudging through the mud and the blood.
How to use the mount in Diablo 4
Now that you have a horse, you can enjoy the thrill of galloping through Sanctuary. To do this, press the right trigger on your controller or the corresponding key on your PC. But don't overdo it, your horse needs to rest too. You'll see a cooldown meter that shows how long you can sprint before you need to slow down. Be mindful of your horse's stamina as you dash through the bloody and gruesome landscapes.

The horse will also buck you off if it gets surrounded by enemies, so you can press the X button to jump off and into combat. You can also summon and dismiss your horse by pressing right on the D-pad.


How to get Light-Bearer and Temptation Mount in Diablo 4
If you pre-ordered the Ultimate or Deluxe edition of Diablo 4, you may be wondering where your prepaid mounts are. The Diablo 4 Deluxe Edition comes with the Light-Bearer Mount and the Diablo 4 Ultimate Edition comes with this and the Temptation Mount. Depending on the version you ordered you may also have access to the Caparison of Faith mount armor and Hellborn Carapace mount armor.
How do I claim my pre-order mounts in Diablo 4?
You can claim all of your pre-order horses after you have unlocked the ability to use a mount by getting to Act 4 and completing the Donan's Favor quest as we have detailed in this guide.
And that's how you get and use a mount in Diablo 4. If you want more tips and tricks for the game, check out our other guides on Diablo 4. We have everything from build guides to how to pet the dogs. Happy demon slaying!
---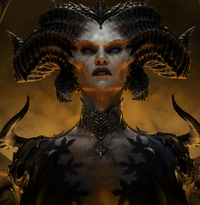 Diablo 4: Ultimate Edition
The Ultimate Sacrifice from your wallet to our Blessed Mother, the Ultimate Edition of Diablo 4 comes with a bunch of cosmetics, the Premium Battle Pass and 20 tier skips for you to enjoy once the full game is released.
Buy on: Xbox | PC (Battle.net)
Diablo 4 is available on Xbox, Windows PC and Playstation consoles. It has the potential to be one of the best Xbox games for fans of dungeon crawlers and hack-and-slash combat.
Get the Windows Central Newsletter
All the latest news, reviews, and guides for Windows and Xbox diehards.
Jen is a News Writer for Windows Central, focused on all things gaming and Microsoft. Anything slaying monsters with magical weapons will get a thumbs up such as Dark Souls, Dragon Age, Diablo, and Monster Hunter. When not playing games, she'll be watching a horror or trash reality TV show, she hasn't decided which of those categories the Kardashians fit into. You can follow Jen on Twitter @Jenbox360 for more Diablo fangirling and general moaning about British weather.