Here's how to grab a $100 Xbox gift card for only $88
Credit can be used on both the Xbox and Microsoft stores too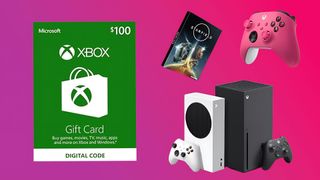 (Image credit: Future)
With the holiday season creeping up on us, you may already be planning ahead with your gifting, and the easiest gift you can give is the gift of choice. Well, Newegg is doing a great deal on Xbox gift cards right now, and for a limited time, using its discount code FTTCX9426 will snap you up a $100 Xbox gift card for $88.

The Xbox gift cards are surprisingly versatile, and while they are gaming branded they just top up your Microsoft balance so they can be used on absolutely anything in the Microsoft Store. So, anything from video games to hardware to accessories.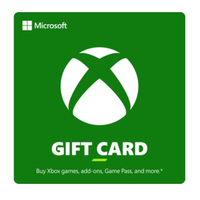 Xbox $100 Gift Card | was $100 now $88 at Newegg

Xbox Gift Cards are one of the most versatile gifts you can get for a loved one, or even to 'treat yo'self' to a new controller or headset. To get this great deal, add the gift card to checkout and use code FTTCX9426 to deduct $12 off.

✅ Great for: Purchasing games on Xbox, subscription services or just treating yourself at the Microsoft store.
How to redeem my Xbox gift card
The code is instant email delivery so there is no waiting for a card to arrive in the post. Whether you decide to gift it or keep it for yourself, redeeming is simple.

Redeem and view your Microsoft Account balance directly on Microsoft's website. Head to https://redeem.microsoft.com/ and sign in to your Microsoft Account (this is the same account you use to sign in to Xbox Live). Enter the code and your balance will be updated with the credit to spend as you wish. Remember when checking out on the Microsoft or Xbox stores to select your gift card balance as the payment option.
How can I spend my $100 Xbox gift card?
To get even more value from your card, check out what the Xbox store already has on sale and double up on the savings. We also have a huge list of the Best Xbox Games if you want inspiration on a new title. However, if you've already got an Xbox Game Pass subscription you may just want to extend that rather than increase your ever-growing backlog.

The Xbox store doesn't just stock Microsoft accessories; you can pick up items from Razer, Steelseries, and Corsair amongst many other brands. So you can even grab one of the best Xbox headsets, or use your credit toward some of the stunning Starfield merchandise.

If gaming isn't in your interest, you could even shave some money off the Surface laptops with this gift card or purchase an Office 365 subscription.

Of course, you could gift the credit to a family member or start your holiday shopping early, depending on how generous you feel. Whatever you decide, act fast; this deal is limited time only.
Get the Windows Central Newsletter
All the latest news, reviews, and guides for Windows and Xbox diehards.
Jen is a News Writer for Windows Central, focused on all things gaming and Microsoft. Anything slaying monsters with magical weapons will get a thumbs up such as Dark Souls, Dragon Age, Diablo, and Monster Hunter. When not playing games, she'll be watching a horror or trash reality TV show, she hasn't decided which of those categories the Kardashians fit into. You can follow Jen on Twitter @Jenbox360 for more Diablo fangirling and general moaning about British weather.