Manifesting a sequel to one of the best video game sequels
The Evil Within made me fall in love with horror games, but it's the sequel that made me fall for the franchise.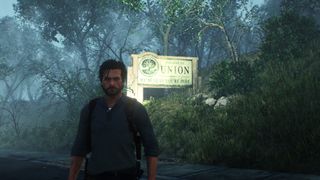 (Image credit: Windows Central)
Video games can be wonderful, but there are times when a developer may be unable to deliver on their initial vision when their game misses the mark completely or isn't received by the community the way they expected. Every game, be it success or failure, can lay the foundation for a new masterpiece — Thanks to the evolution of the industry, renewed direction and vision from the creators, and gained experiences from the first attempt. Even a great first game can be eclipsed by a brilliant sequel.
The Evil Within, from Tango Gameworks and Bethesda Softworks, is the title that introduced me to the survival horror genre. I loved the game at the time, but it was quickly surpassed in my heart by other juggernauts in the space like Alien: Isolation and RESIDENT EVIL 2 (2019). After playing 2017's The Evil Within 2, though, the franchise has rocketed to the top of my favorite horror series, I've found myself dreaming of a sequel, and I've gained a fresh appreciation for the value of an expectation-defying follow-up.
The terrifying clash between psychological and survival horror
The Evil Within 2 once again follows the story of Sebastian Castellanos, who is attempting to unravel the mystery behind his wife's disappearance and his daughter's death. Despite his lingering trauma from Beacon Mental Hospital, Sebastian willingly and courageously steps through the gaping maw of STEM once again. He is thrust into a terrifying world that perfectly melds the twisted, unsettling visuals of psychological horror with the disgusting abominations and gore of survival horror.
To escape this gruesome hellscape — and possibly save his family — Sebastian has to confront his past, embrace his failures, and overcome impossible odds against hordes of nightmare-inducing monsters. It's a perfect continuation of the story that began in The Evil Within, but Tango Gameworks ushered in major, sweeping changes that make The Evil Within 2 a shockingly dramatic improvement over its predecessor... A game that was already pretty damn good when it was released in 2014.
The Evil Within was far from perfect, though. While it did a great job building out this morbid world, it often leaned too far into the grotesque elements of the genre, to the point where you almost became desensitized to its grainy visuals during the duration of its too-long campaign. The Evil Within was also unforgiving in its difficulty, which — in addition to a lack of accessible and approachable game design — certainly deterred many would-be players. For a game released over 8 years ago, The Evil Within felt in many ways like a relic of the past in a genre that had already evolved beyond it.
Three years later, Tango Gameworks and Bethesda Softworks released The Evil Within 2, and it was clear from the beginning that this was a wildly different horror experience. It's taken me this long to finally play The Evil Within 2 (I just played the first last year), but I've been hearing from a variety of sources how much The Evil Within 2 improves over its predecessor. Now, I can say from personal experience that everything you've heard is true. Even if you didn't enjoy The Evil Within, its sequel is better in practically every single way.
Aside from massively enhanced visuals, The Evil Within 2 sheds the linear monotony of its predecessor with semi-open-world segments that give players greater agency and encourage exploration, without sacrificing curated horror moments or overwhelming with options. Its gameplay and controls are smoother and tighter, the entire game is more accessible, and the difficulty is approachable even for genre newcomers (with higher difficulty options for those who crave the nightmare of the original).
The Evil Within 2 leans more into the virtual world of STEM, allowing for some stunningly terrifying art design and environments that just aren't possible in more "grounded" survival horror games. Influenced by the mental state of its inhabitants, STEM is the perfect horror environment to shock the senses with psychological frights without losing the gore and brutality we all know and love from the genre. It's a subtle change from the first game (which is also set in STEM), but I believe Tango Gameworks did a far better job of using the potential of its world to the greatest, horrifying effect.
Apart from generally feeling disturbed, The Evil Within 2 genuinely scared me multiple times, and I was constantly (literally) on the edge of my seat while playing. Feeling more confident in my ability to control Sebastian and having greater power to interact with the world somehow, inexplicably enhanced the feelings of hopelessness that are vital to a great survival horror experience; The Evil Within 2 delivers this quiet tension in spades.
I was also invested in the narrative of The Evil Within 2, which sees the stakes become increasingly higher alongside a cast of new and returning characters like Juli Kidman. The ending is emotional and hauntingly beautiful, highlighting monumental shifts in Sebastian's life following the events of both games in Beacon Mental Hospital and Union. The Evil Within 2 is a genuinely wonderful spooktastic title, and I strongly encourage any horror fan (or potential horror fan) to give it a try. I also fervently hope that this world isn't over, yet.
Manifesting a sequel to create a beautiful trilogy
The Evil Within 2 isn't just one of the best Xbox horror games of all time, it's also just one of my favorite video games I've played so far in 2023. The Evil Within may have helped me fall in love with the genre (and inspired my horror-filled spooky month last year), but The Evil Within 2 made me fall in love with the franchise itself. Now, I'm hoping that Tango Gameworks is planning a return to this universe with a future entry.
I understand that reality is complicated. After all, Tango Gameworks founder and creator of RESIDENT EVIL Shinji Mikami recently announced his intention to depart his beloved studio, and The Evil Within 2 director John Johanas completely changed directions with the latest Tango Gameworks title, Hi-Fi RUSH (Hi-Fi RUSH is an easy 2023 game of the year contender already, but as a rhythm action-brawler it's definitely not The Evil Within 3).
I refused to give up hope, though, that the talented developers at Tango Gameworks will return to their roots to create The Evil Within 3. After all, The Evil Within IP was re-registered in 2021 for "continued use." Building off what came before in The Evil Within 2, Tango could deliver another true horror masterpiece and give us a definitive conclusion to the story that didn't feel quite complete when the credits rolled in The Evil Within 2.
I won't give any spoilers (go play the game yourself, please), but it's hinted that the overarching battle in The Evil Within 2 may not be done, opening an opportunity for Juli Kidman to take the reins from Sebastian Castellanos as the capable protagonist in a sequel. Kidman plays an important role in both games and is the star of The Evil Within's 'The Assignment' and 'The Consequence' DLCs. It'd be great to see her take the spotlight beyond DLC and let players dive more into her past, motives, and determination to prevail. There's so much left to see in this world, and the dangers of STEM aren't completely dissipated — The Evil Within 3 could create and end a beautiful horror trilogy.
Beyond the story, there's also room for improvement in the series. The Evil Within 2 suffers at times from awkward writing or stale voice acting, and the world could benefit from the graphical and performance advancements made with more modern gaming hardware. The survival horror genre is still brimming with untapped potential, and I trust Tango Gameworks to explore every avenue to make the best game it can.
Under the Xbox Game Studios umbrella, Tango Gameworks has the support it needs to expand and evolve, allowing it to explore other avenues of creativity, as it did with Hi-Fi RUSH, while still continuing the franchise for which the studio is known. Of course, I may be voicing a selfish desire, but I know I'm not alone when I say, "I want The Evil Within 3."
Oh, and John Johanas joking that The Evil Within 2 is a "Hi-Fi RUSH" prequel isn't quite what I mean, even if Hi-Fi RUSH is filled with The Evil Within easter eggs.
Remembering other amazing video game sequels
To which video game sequel would you give the "Biggest glow-up in a franchise" award?Which games are most improved/changed over their predecessor, even if the original is still a great game?March 6, 2023
Playing The Evil Within 2, I was struck by how much a studio is able to improve on its vision in just three years. It inspired me to ask the Twitter community which video games they would grant the "Biggest glow-up in a franchise" award, and I got a huge number (and variety) of answers. The Evil Within 2 was mentioned multiple times, but plenty of other amazing sequels also got their time to shine. So, I want to conclude my love letter to one of the best video game sequels by remembering some of these games.
To be frank, I haven't played many of these games. I'm trying to play as many games as possible, but there are many sequels I haven't reached yet (like BioShock 2, Mass Effect 2, Portal 2, and many others). My most improved sequels, besides The Evil Within 2? Halo 2, Psychonauts 2, and Ori and the Will of the Wisps are all so much better than the games that came before them (although, to be clear, I also enjoyed all the originals). Beyond this, I'm relying on the community to not steer me wrong.
Without further ado, I'd like to honor Grand Theft Auto 3 for shifting the series away from a top-down camera angle and establishing what the future of one of the largest video game franchises of all time would be. I'd like to honor Portal 2 for turning what was practically an extended game demo into a full-fledged masterpiece with writing that still lingers in our collective consciousness. I'd like to honor The Witcher 3: Wild Hunt for graduating CD Projekt RED from a little-known studio to the creators of one of the most critically acclaimed fantasy RPGs of all time.
I'd like to honor Assassin's Creed 2, Gears of War 2, and RESIDENT EVIL 2 for all recognizing the potential of their predecessors and expanding upon that vision in every way imaginable. I'd like to remember Street Fighter 2, which saved the beleaguered franchise from the faults of the much-maligned original. I'd like to honor The Elder Scrolls IV: Oblivion, which transitioned the ancient RPG franchise from niche status to a series that single-handedly drove the evolution of the entire genre for years to come.
I could go on for a while, as there are still so many games I haven't mentioned. Titanfall 2, RESIDENT EVIL 4, State of Decay 2, Half Life 2, and countless others deserve all the love their respective fans give them. It's fascinating to look back and to see just how rapidly the video games industry evolved from entry to entry, as developers learned from their mistakes, listened to players, and adapted the latest and greatest technologies available to them. This retrospective makes me even more excited for what's to come, with so many exciting sequels, remakes, and even brand-new IPs inspired by what came before releasing in the upcoming years.
Whether you're playing in the past or looking to what's ahead, it's a great time to be a gamer. Just, please, let the future include The Evil Within 3.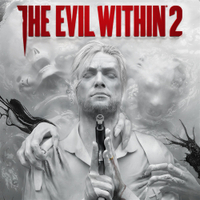 The Evil Within 2
The survival horror genre is filled with legendary titles, but The Evil Within 2 easily stands among the very best. Improved over its predecessor in every way imaginable, The Evil Within 2 is a can't-miss game for horror fans.
Buy from: Xbox (Console) | Xbox (PC)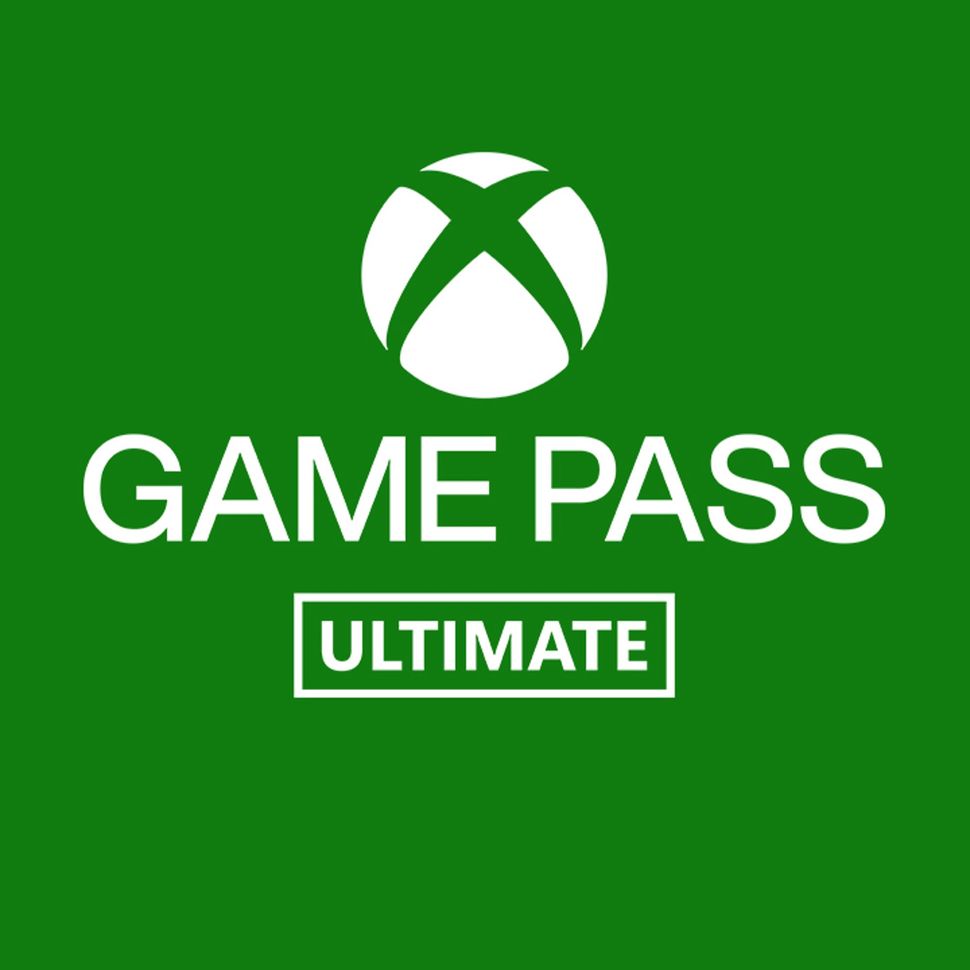 The Evil Within and The Evil Within 2 are both included in Xbox Game Pass, making it easy to explore Tango Gameworks' underrated survival horror franchise. If The Evil Within 3 is coming, it'll launch into Xbox Game Pass on day one.
Get the Windows Central Newsletter
All the latest news, reviews, and guides for Windows and Xbox diehards.
Zachary Boddy (They / Them) is a Staff Writer for Windows Central, primarily focused on covering the latest news in tech and gaming, the best Xbox and PC games, and the most interesting Windows and Xbox hardware. They have been gaming and writing for most of their life starting with the original Xbox, and started out as a freelancer for Windows Central and its sister sites in 2019. Now a full-fledged Staff Writer, Zachary has expanded from only writing about all things Minecraft to covering practically everything on which Windows Central is an expert, especially when it comes to Microsoft. You can find Zachary on Twitter @BoddyZachary.