The Xbox Games Showcase 2023 was incredible — now it's time to execute
Microsoft revives the Xbox E3 tradition with confidence and grace with questions of its commitment to quality utterly obliterated.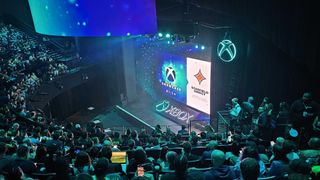 (Image credit: Jez Corden / Windows Central)
It's been a tough few months in the Xbox camp. The incredible weight of the Xbox-Activision merger has dominated the press cycle for Microsoft's gaming efforts in recent months, and a lot of the news flowing out of the deal has been generally negative. The UK CMA and U.S. FTC are working together to try and block the deal, which could result in a $3 billion dollar write-down for Microsoft Gaming if the merger falls through. Microsoft has also been hammered by PlayStation, its chief competitor, in console sales in most markets almost every month, with Xbox console supplies constrained and desirability questionable.
Nobody denies the value of Xbox Game Pass, which provides access to all of Microsoft's games on a Netflix-like subscription basis. However, Microsoft hasn't given an update on its growth for quite a long time, which could indicate that it is, in fact, not growing. Everything begins and ends with the core platform, despite Microsoft's attempts to diversify out to cloud and PC. Without high-quality games, none of this works, and Microsoft repeatedly draws question marks about its ability to deliver the types of experiences that might help the platform grow.
Some of those questions were answered today at the Xbox Games Showcase 2023, where some of its years-old acquisitions started to bear some serious fruit.
Xbox Games Showcase 2023: in review
Xbox Games Showcase
- Xbox Games Showcase 2023 live blog
- Starfield preorders
- Starfield Xbox Controller
- Rate the Xbox Games Showcase
- Microsoft Flight Simulator 2024
We're now in a post-pandemic, post-E3 world, where showcases are scattered around the traditional June convention window in a haphazard manner. I was in Los Angeles this week to see how the showcase season is evolving and coalescing once again, and while it was a very "different" type of E3, there was still excitement in the air. Geoff Keighley's Summer Game Fest is gradually reviving the traditions of lengthier press previews atop a strong showcase offering of its own. Sony's PlayStation Showcase a short while ago also delivered some interesting titles showcasing its move towards service-driven titles. Arguably, there was more pressure on Xbox to deliver with its own show, for a variety of reasons.
After Redfall's launch in early May, Xbox fans once again found themselves dejected by yet another 6/10 experience from Microsoft's action-oriented game development efforts. Microsoft has delivered with games like Flight Simulator, Forza Horizon, and Age of Empires 4 in recent years, but some of its key franchises like Halo have fallen way, way below expectations. The Xbox Games Showcase offered a glimpse that the tide may be turning.
Titles from InXile with Clockwork Revolution, Obsidian with Avowed, Fable from PlayGround, and Starfield from Bethesda Softworks showed up incredibly well, across a showcase that really delivered a broad and diverse array of high-quality, compelling titles. After the middling review scores of Redfall, though, the goalposts for excitement have shifted heavily toward execution. Some games that show up nicely in trailers sadly don't translate into high-quality experiences, and the fact Microsoft leaned heavily on in-engine footage feels like an attempt to avoid mismanaged expectations. I've criticized Microsoft in the past for its heavy use of big-budget CGI to demonstrate games that had a far lower bar for visual presentation in-game. It was encouraging to see Microsoft skip over CGI almost entirely for this presentation, with a deeper focus on what games will actually look like in motion.
Still, the cloud of Redfall lingers. Redfall looked decent in its quick-cut in-engine trailers from yesteryear, and the finished product was a sorely hollow experience that was a depressing climbdown from what is typically expected of Arkane, known for experiences like Prey and Dishonored. Redfall's fall was spun into something of a media feeding-frenzy, with people questioning Xbox's ability to manage its own studios. Indeed, I'd heard that Microsoft was relatively hands-off with Redfall, which was later corroborated by Bloomberg in a deep report about what went wrong with the game.
I've learned since that Microsoft has changed some of its practices with regard to oversight in its studios. Game development is getting incredibly hard, and ever-increasingly expensive, and thus risky. It was then refreshing to see how deep and broad Microsoft went for its Starfield presentation with Bethesda, peeling back the curtain with a near-hour of raw gameplay demonstrations, tech deep dives, system overviews, and much more. There can be little question that Starfield will be an absolutely explosive hit, played by hundreds of thousands concurrently probably for many years to come. Bethesda RPGs have legendarily long legs, with thousands of players still hitting up Fallout 4, Elder Scrolls V: Skyrim, and even older games like Fallout 3 on a daily basis.
Some of Microsoft's other games from the show looked incredibly cool, but still didn't offer a solid look at gameplay. The Hellblade 2 trailer once again was very incredible from an atmospheric perspective, but there wasn't really a look at gameplay or systems. The same was true for South of Midnight from Compulsion, whose southern gothic title reverberated with creepy We Happy Few energy, but offered little in terms of how the game might play. Other previously-announced games like Perfect Dark, State of Decay 3, Contraband, and Indiana Jones were complete no-shows too, which could be considered concerning given how long ago those titles were announced. The fact Halo was also completely absent will doubtless be a huge disappointment to one of Xbox's most passionate communities, for one of its biggest legacy brands.
Despite some reservations, there's every reason to be optimistic about the future of Xbox. The pandemic era of game development disruption is well and truly over, and the long wait for some of these previously revealed titles to break cover is finally coming to an end.
Now, let's execute
The failure of a game like Redfall can lead to tens of millions, even hundreds of millions in loses, and commentary revolving around that extends to various criticisms of Xbox as a platform. Redfall managed to hit the most-played list on Xbox Game Pass, but didn't even chart on Steam, with mere dozens of players, the vast majority of which eschewed purchasing the game. Could Redfall train players to increasingly avoid preordering Xbox games completely and wait for Xbox Game Pass? Is there a world where hugely expensive games like Starfield and Fable can be funded entirely by Xbox Game Pass? You'd think if it was a sure-fire winner, other companies would have jumped on the model as opposed to simply dipping their toes in. Why wasn't a game like Redfall potentially explored for cancellation, given the damage it may do to the brand?
The thing is, a lot of these questions rarely fall on publishers who make similar shortcomings. For Xbox, there's a microscopic focus on its performance, while its chief competitor, PlayStation, remains the dominant console brand. The fact Microsoft has a very high average Metacritic score across its properties is often glossed over. The fact the Xbox Series X|S consoles are cheaper than PlayStation 5, by comparison, is also lost, particularly when you factor in Xbox Game Pass savings from not having to buy titles like Starfield outright. Are criticisms of Xbox always fair? Maybe not, but this is the world Microsoft's gaming business finds itself in, and many of the problems are all too often self-inflicted.
Microsoft's gaming business is an ever-increasingly complex beast, set to get even more complicated if they do manage to pick up Activision-Blizzard. I've mused previously that Microsoft sometimes appears to suffer from a lack of focus, if games like Halo Infinite could ship without a live service plan, and games like Redfall could ship in the state they were. The showcase was incredible, and every single game looked like something I want to play. Now, we just need to see Xbox prove that it can execute on those epic game trailers not only to a high degree of quality but on a consistent basis.
Get the Windows Central Newsletter
All the latest news, reviews, and guides for Windows and Xbox diehards.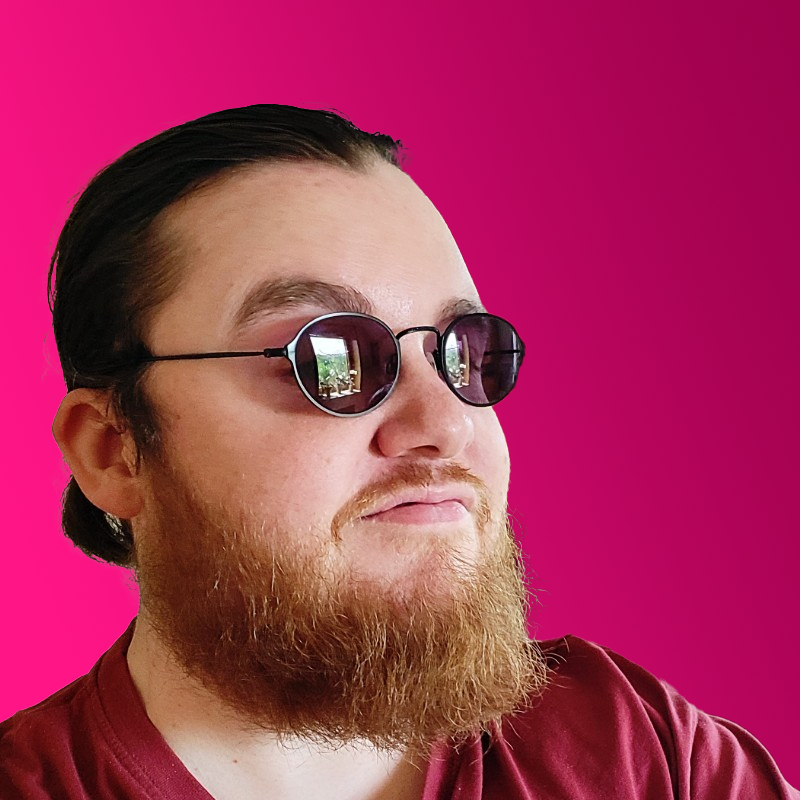 Jez Corden a Managing Editor at Windows Central, focusing primarily on all things Xbox and gaming. Jez is known for breaking exclusive news and analysis as relates to the Microsoft ecosystem while being powered by caffeine. Follow on Twitter @JezCorden and listen to his Xbox Two podcast, all about, you guessed it, Xbox!