Grab Xbox controllers of all shapes and sizes in these Super Spring deals
Controllers for Players 2, 3 and 4.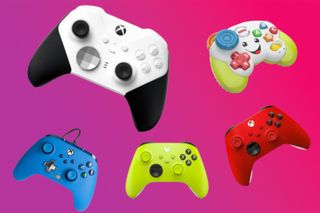 (Image credit: Future)
You can never have too many controllers, I say this as I look at my wall-mounted array of beautifully designed Xbox controllers, yet I'm still here lusting after a sporty red number.

My attraction to Xbox controllers isn't just my shopaholic tendencies and need to collect pretty colors though, with a family full of Xbox gamers at home and a tiny terror toddler running around, it helps to have options for everyone from the pro controllers to the budget pads that can take a beating without breaking the bank.

As I spend a lazy Sunday browsing controller deals and looking for the next addition to my Xbox controller family, I thought I'd share some of my best finds.
---
First up is the Elite Controller Series 2 Core. The name is a bit of a mouthful and it can be confusing where exactly this lines up in the Xbox controller range, it would be better marketed as an 'Elite-lite' as it's simply a cheaper version of the Elite 2 controller without the extra accessories. With an MSRP already $50 cheaper than its big brother, being discounted further to $108 is a steal. While you may be tempted by the Red and Blue editions that have recently been released, their launch means the White pad is much cheaper to buy, and if you have an Xbox Series S why wouldn't you want to color coordinate?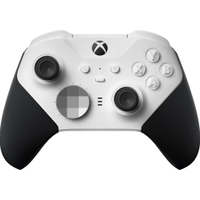 If you're not fussy about pro features but just want a sturdy and reliable controller, the Xbox Series X|S standard controllers are still the best you can get, and the Electric Volt edition is currently the cheapest I've seen it. This color will definitely stand out amongst the crowd of controllers in your collection.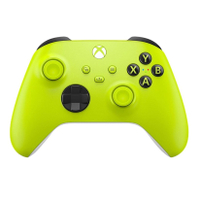 Let's face it, Red is just a cool color — well a hot color. I've yet to add a red Xbox controller to my collection and unfortunately for me, this deal isn't available where I live, but those of you in the US can get the HOT red Xbox Series X|S controller for a spicy $44 at Walmart. The color of fire, passion and romance... and also the perfect color to play Diablo 4. Speaking of which, don't play too much and end up single.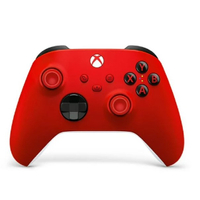 RGB lighting looks great, but did you know it's not just a cosmetic feature? It can actually make you a better gamer. The serotonin that's released when you take in the visuals of the smooth lighting effects can place you firmly in the mindset for success. It's science, or maybe I just made that all up. Either way, the PowerA Spectra Infinity Enhanced Wired Controller is a beauty and offers some neat options to customize your gaming setup.
PowerA is my favorite brand for wired controllers, second only to Xbox in their reliability and durability, and a lot easier on the wallet. Wired controllers give you the benefit of no lag, and versatility as you can connect to consoles and PC interchangeably with no fuss and messing around with Bluetooth settings.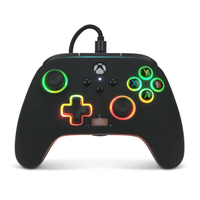 The PowerA Fusion Pro 2 Wired Controller for Xbox Series X|S is basically a wired Xbox Elite controller for a fraction of the cost, and now an even smaller fraction as you can bag one for $69.99. That's a $20 discount.

The PowerA Fusion Pro 2 has the same rear removable paddles as the Elite, button re-mapping on the fly, replaceable sticks, and even interchangeable faceplates so you can switch from black to white to match your console. Oddly PowerA has just launched the Fusion Pro 3 which has a slightly cheaper MSRP, but that could explain the sudden discount on the Fusion Pro 2 which is definitely worth grabbing at $69.99.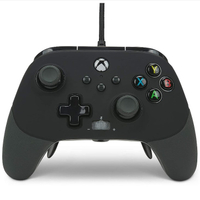 Turtle Beach also make some impressive quality third-party accessories for Xbox, and I still maintain that their Turtle Beach Atom is my perfect cloud controller, but the Turtle Beach Recon is miles cheaper right now, and due to its hybrid design can be used for Xbox Cloud Gaming via Bluetooth, as well as wired for Windows PC and Xbox. The Turtle Beach Recon is a true jack-of-all-trades controller if you want a spare for any eventuality.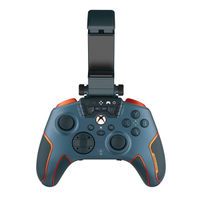 Turtle Beach Recon Cloud Wired Gaming Controller $79.99 $49.95 at Amazon
A hybrid controller that lets you play games on the cloud or on your console. It has a 3.5mm audio jack that supports Turtle Beach audio features, a dual rumble motor, and a share button. It can switch between wireless mode for Android and Windows devices, and wired mode for Xbox Series X|S and Xbox One.
If your Player 2 is of a young and... destructive nature, you may want a cheap, reliable and sturdy spare controller around that won't break your heart too much if soda gets spilled or buttons get pressed a little too vigorously. Back to a fantastic deal on one of PowerA's standard wired controllers, going for as little as $19 at Walmart. This controller also has the advanced features of mappable gaming buttons and dual rumble motors so it's suitable for Player 2s of any age.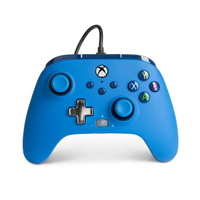 Sick of working for a living while watching teenagers become millionaires playing Fortnite? Have children? Get your kids trained early for greatness. The Fisher-Price Laugh & Learn controller is suitable for ages 6 months and up and has no console required. Get those useless kids to sharpen their reflexes and level up their dexterity so they can start paying their way and making Youtube millions. Alternatively, just get one to stop them from grabbing at your more expensive controllers.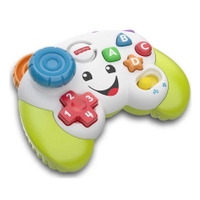 Fisher-Price Laugh & Learn Controller $10.99 $6.49 at Amazon
The perfect training device for pro gamers in the making, the Fisher-Price Laugh & Learn teaches shapes, colors, and numbers while preparing your child for the QTEs of their future, maybe. Or just keep to hand to your mate that's always letting the squad down.
If you want to do more than just display your controllers, and actually use them for gaming, check out best games of all time list, and put those right and left sticks to use. If you're wondering what to look forward to in 2023 for gaming, we have a great round-up what's up and coming in Xbox here.

Now, back to dusting my controller collection.
Get the Windows Central Newsletter
All the latest news, reviews, and guides for Windows and Xbox diehards.
Jen is a News Writer for Windows Central, focused on all things gaming and Microsoft. Anything slaying monsters with magical weapons will get a thumbs up such as Dark Souls, Dragon Age, Diablo, and Monster Hunter. When not playing games, she'll be watching a horror or trash reality TV show, she hasn't decided which of those categories the Kardashians fit into. You can follow Jen on Twitter @Jenbox360 for more Diablo fangirling and general moaning about British weather.
i seriously want a fisher price controller that fully supports xbox lol.

Reply