Best Buy has the Lenovo Yoga C940 2-in-1 14-inch 4K touchscreen laptop on sale for $1,099.99. It's $500 off the price at Best Buy, and the C940 goes for around $1,400 at other retailers. Either way, today's sale at Best Buy is one of the best prices we've seen.
This deal is part of Best Buy's Green Monday sale. it's a unique one-day sale featuring tons of electronics from 4K TVs to earbuds to smartwatches. You can save hundreds on all the things discounted today, but this laptop deal is one of the best items available.
One day sale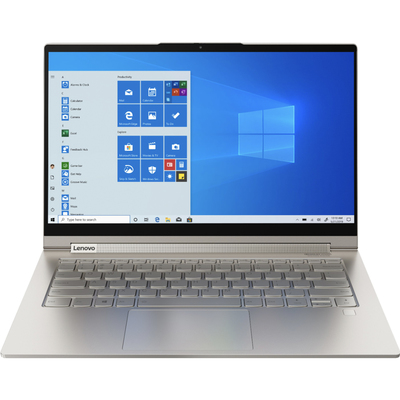 Lenovo Yoga C940 2-in-1 14-inch 4K touchscreen laptop
has a 360-degree flip-and-fold design and the multi-touch display lets you essentially turn it into a tablet. Has a 4K screen. Powered by Intel Core i7 processor, 16GB RAM, a 512GB SSD, and 32GB RAM. Includes Windows 10, Wi-Fi 6, and Bluetooth.
$1099.99 $1400.00 $300 off
The internal specifications for this laptop include a 10th-generation Intel Core i7 processor, 16GB RAM, a 512GB solid state drive accelerated by 32GB Intel Optane Memory, and integrated Intel Iris Plus graphics. It has an amazing 14-inch 4K touchscreen display with an IPS panel and LED backlighting.
You'll get a ton of great features with this laptop, too, including its 360-degree flip-and-fold design. The machine goes from laptop to tablet in an instant. You can tent it, too, if you want. The applications even learn to change to full screen based on the mode you're using. Plus despite all its internals, it's very lightweight and can easy be carried around like a mobile device.
The laptop also has a Thunderbolt USB-C port for high-speed data and high-definition video. It comes with Wi-Fi 6, a built-in HD webcam, and dual-array microphones for easy communication. There's a built-in fingerprint reader for some added security and an RGB backlit keyboard that makes it easy to type even in dim lighting.
If you choose to activate it, you can also talk to Alexa straight from this computer. Get the weather or the news, set reminders, or even control the rest of your smart home straight from the laptop on your desk.
We may earn a commission for purchases using our links. Learn more.