How to read Kindle books using the new Microsoft Edge for Windows 10
Need a Kindle reader for your Surface Go or Windows 10 PC? Using the Kindle Cloud Reader and the new Microsoft Edge will make your day.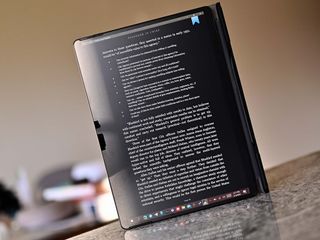 (Image credit: Daniel Rubino/Windows Central)
Amazon's eBook Kindle service has long been treated as a second-class citizen on Windows. For a few years, there was a Store app for Windows 8 devices, but that was pulled back in October 2016. There's also a "classic" desktop app, but it's been criticized as slow and clunky.
Luckily, there is a simple solution that works better than expected in the new Microsoft Edge browser: Kindle Cloud Reader.
Here's how it works and how to get it.
Kindle Cloud Reader: What is it?
Amazon's Kindle Cloud Reader is, at its heart, a simple web app that accesses your Kindle library. It's officially released as a browser plugin for Google Chrome (this extension, however, doesn't work in the new Edge for whatever reason).
The web app gives you access to all your online Kindle books and offers many settings and features, including:
Customize your reading experience by choosing font size, text color, background color, number of reading columns, and more
Create and edit notes, highlights, and bookmarks
Whispersync technology automatically syncs your furthest page read, notes, and marks across devices, so you can start reading in your browser and pick up where you left off on your Kindle or any device with the Kindle app installed
Search inside the book to find a topic, character, or section you want to revisit
Look up word definitions and listen to how they are pronounced (available for English only)
Shop the Kindle Store for millions of Kindle books, including new releases and best sellers
Your current book is automatically made available for offline use, and you can choose to save a book for reading offline at any time
Receive automatic software updates without the need to download new software
But really, the most significant and useful features come down to three things: (1) Support for offline reading, (2) Dark mode, and (3) Portrait mode.
Kindle Cloud Reader: How to get it
Installing Kindle Cloud Reader in the new Edge browser is simple and is the same method for installing any website as an app, including Disney+.
Note: You may want to whitelist read.amazon.com in any adblocker extension you are using. Otherwise, your Kindle library may not display correctly. The same applies to the Night Eye extension.
Navigate to read.amazon.com

(opens in new tab)

in the new Edge browser.
Log into your Amazon account.
Select the browser menu '…' in the upper right corner in Edge.
Navigate to Apps, and select Install this site as an app.
Name the app if you want and hit Install.
The Kindle Cloud Reader "app" will now show in the Windows 10 app menu as expected. From there, you can right-click on it to pin to the Start menu or send it to the Task Bar for quick access. Right-clicking on the icon also lets you uninstall the "app" if you no longer need it.
You now have a Kindle reader app!
Using the Kindle Reader App on Windows 10 and Microsoft Edge is quite good. Because it's a web shortcut, it takes up just a few kilobytes of information (versus the 54MB .exe installer for the desktop reader).
To download your books for offline use, right-click on any book and select Download and Pin from the menu. Your books will be put into a separate tab called "Downloaded," which can be accessed when your PC is in Airplane mode (the books will sync your reading position when you are back online).
There are limitations to the Kindle Cloud Reader app. Expressly, touch support is limited to mostly going forward and backward in the book (page turning). While there are advanced features for tuning fonts and taking notes, you'll need to use the keyboard and mouse pointer to make those changes. There also doesn't seem to be a way to make it full screen, so you'll see the Windows taskbar.*
*Correction: As noted in comments you can make it full screen. Simply "tap the three dots on the task bar in the upper right corner and the drop down menu has the double arrow to trigger full screen. To get out of full screen with touch, just press in the middle of the page and hold your finger there until an X in a circle drops down from the top, hit it, and out of full screen." Thanks, bigbradbad, for the tip!
Overall, using the Kindle Cloud Reader on the Surface Pro X and Surface Go has been quite satisfying. Tossing the reader into the dark mode and hitting the pinned icon is fast, and the "app" is quite fluid.
While I'd still prefer Amazon to make a proper app with support for inking and the Microsoft Store, this is a reliable alternative for those who don't want to lug around a Kindle reader (or forgot to pack one).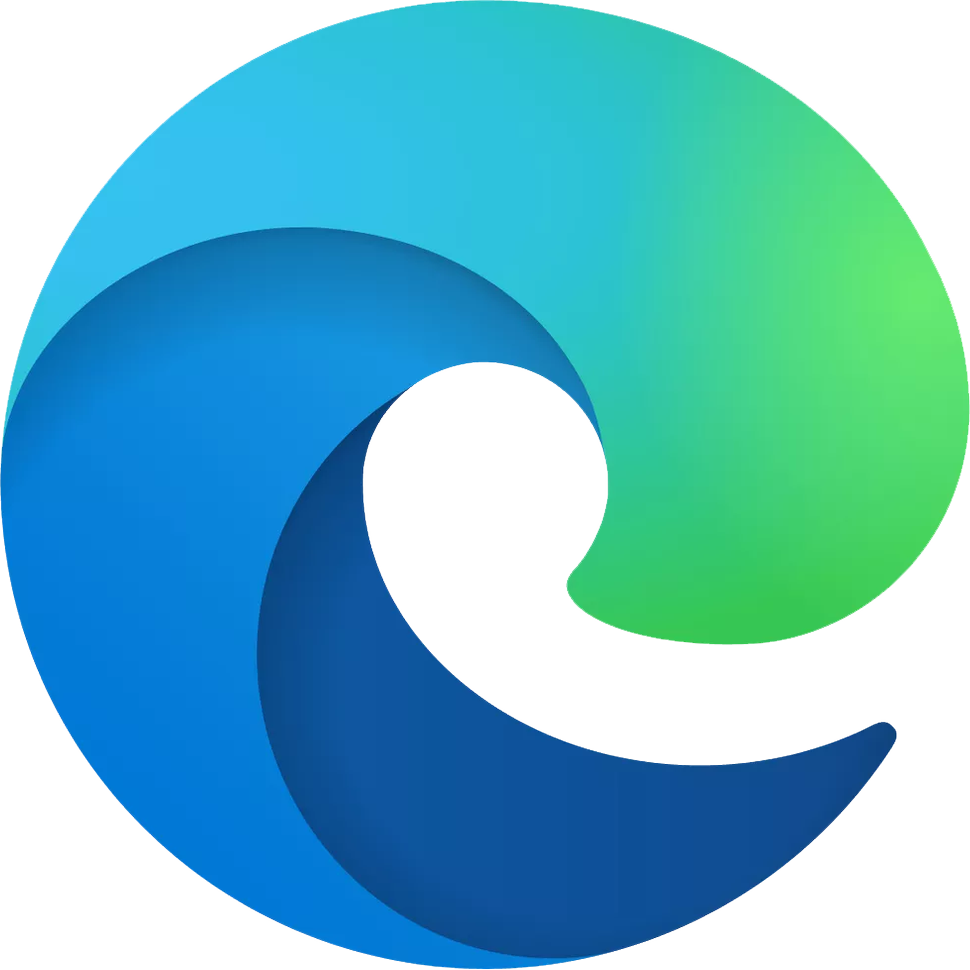 A huge improvement
(opens in new tab)
Microsoft's new version of Edge is a complete rebuild with new features, better performance, and cross-platform support. Download today!
The new Microsoft Edge is available now on Windows 7, Windows 8, Windows 10, and macOS. Microsoft Edge is also available on Android and iOS too.
Further reading and information on Edge
Daniel Rubino is the Editor-in-chief of Windows Central, head reviewer, podcast co-host, and analyst. He has been here covering Microsoft since 2007 when this site was called WMExperts (and later Windows Phone Central). His interests include Windows, Microsoft Surface, laptops, next-gen computing, and for some reason, watches. Before all this tech stuff, he worked on a Ph.D. in linguistics and ran the projectors at movie theaters, which has done absolutely nothing for his career.
Anarchist Morality, nice, you're a ray of sunshine today

Good god. Thank you! This has been a hole in my life for years. Yea for Chromium.

Need something that isn't in a browser tab, like something that can be used offline. That being said, Kindle has a native app for Windows, so this is really not necessary, anyways.

You can use this offline and install it as an app so it's not in a tab.

"Need something that isn't in a browser tab, like something that can be used offline."

It's like you didn't read anything in the article at all This isn't a "browser tab" it's a standalone app It can be used offline - I literally point that out as one of the main reasons why this is great 🤦‍♂️ C'mon, I expect better if you're going to comment here.

There's actually a way to pull up that taskbar on touch while you're reading a book. It's a bit tricky, but you have to tap RIGHT below the Kindle window title bar at the center to pull it up. It takes a firm tap and if it doesn't work the first time, wait a second and try again, but it's the only way to pull it up while using it in full touch mode.

A long tap on the bottom right corner of the page, to the right of the page number, seems to work more consistently. Full screen is also possible using the "..." next to the windows sizing taksbar on top right. So far it is better than the Amazon website downloadable PC kindle app, which will freeze on some books for unknown reasons.

Ah this is great news. Anything like this for ComiXology and/or Marvel Unlimited yet?

Not yet for either AFAIK, which is a shame. The web tech exists though if they want to do it.

Oh God I wish they would. I love having ComiXology as an app to keep it separate from my regular browsing but if they can get something like this working I will be very happy.

I agree this works well. The one thing I wish it could do that it doesn't, is allow Edge to use the immersive reader mode's screen reader functionality.

I can't log in with my Chinese account. Is there any other way to use this in China?

What about the Kindle app?

There is a way to use full screen, just tap the three dots on the task bar in the upper right corner and the drop down menu has the double arrow to trigger full screen. To get out of full screen with touch, just press in the middle of the page and hold your finger there until an X in a circle drops down from the top, hit it, and out of full screen. This makes it feel much more native.

Nice, thanks. Added to the article.

Nook needs this too. They haven't updated their app since what, Windows RT?

Seems to work well but doesn't find books held in a shared Kindle account which is somewhat of a surprise.
Or am I missing something?

Just so it clear, with the exception of installing as a app from the website, you can do all this in the legacy Edge. read.amazon.com is cross-platform and cross-browser for the most part. Been doing this on my Surface Go for about a year and a half. Is beautiful on Go when browser goes full screen and holding Go portrait.

My Surface Go 1 got the new Edge through Windows Update last weekend (weekend of June 27th, 2020). I can no longer highlight text with the Surface Pen. This completely pisses me off. I can highlight with the mouse/touchpad, but not the pen. Using only the mouse to highlight is unacceptable since I use the Kindle web app in tablet mode. This is an epic fail.

OMG you're a genius! Worked perfectly and looks great!

I can only get this to work on Edge (dev), on the regular release it installs as an app but I'm stuck with a perpetual load wheel. Anyone else experiencing this?

I had to deactivate my ad-blocker *and* my anti-tracker for 'read.amazon.com'. Then, it worked fine on the non-beta Edge. Thx for this article, Daniel. Not having a modern kindle app on Windows was so frustrating. Even limited as it is right now, this 'cloud reader app' is great ;)

Thanks. It actually turns out my dark mode extension was the issue. Gonna need a new one now.

If you're using Dark Reader, you can disable it for the 'read.amazon.com' only.

Since this article posted Amazon has completely ruined the Cloud Reader. No more downloading of books. No more actual dark mode, just a darker mode with not enough contrast between text and background. So, unusable for me. Have to now use the Android app to get a real dark mode and downloaded books. If they're going to cripple it like this, then they should just get rid of it.
Windows Central Newsletter
Thank you for signing up to Windows Central. You will receive a verification email shortly.
There was a problem. Please refresh the page and try again.