How to pick the right PC gaming headset for you
Interested in choosing a new gaming headset? Here's all you need to know.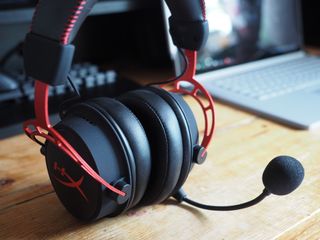 (Image credit: Windows Central)
Choosing the right gaming headset is incredibly important since it's what you'll be wearing through your gaming sessions. Whether you go wireless or wired, headset or headphone with dedicated microphone, noise-canceling or not, there are plenty of factors to include with your decision making. If you're feeling overwhelmed, I've got six steps to help you pick the best gaming headset.
1. Gaming headset or headphones?
The first decision you'll need to make is whether you want a gaming headset, which comes with a built-in microphone, or headphones. The latter usually only comes with the cups for audio playback and no microphone for communication. It's usually better to splash out more cash on headphones if you plan on using a separate dedicated microphone.
Gaming headsets with microphones are pretty good these days, but for streaming and other scenarios where you'd want studio-grade audio recording quality, it's best to go with headphones and a dedicated microphone. Headphones and dedicated recording equipment will set you back more with the initial amount spent, so it's worth bearing in mind your budget.
SteelSeries Arctis Pro + GameDAC
The SteelSeries Arctis Pro + GameDAC is a fine example of a wired gaming headset. It produces amazing audio with Hi-Res certified sounds, and is incredibly comfortable to wear for hours.
2. Wired or wireless?
Not all headsets and headphones are the same. You can choose one with or without a microphone built into the cans, but you can also decide between wired or wireless. With 2.4GHz wireless connectivity becoming the norm for products like a headset, now's as good a time as any to purchase a wireless headset.
The best part about wireless headsets is the lack of ... well, wires. Tired of getting tangled up with your headset? No problem with a wireless headset. Say goodbye to being tethered to your PC (or other platforms if you're a multi-system owner). There are some drawbacks to wireless connectivity, however.
For starters, you don't have to mess around with charging an additional device to use it. With a wired headset, you can simply pick up and go. Then there's relying on the manufacturer to get everything right to minimize delay, ensure audio quality, and more over-the-air, which not everyone does.
3. Which platforms do you game on?
Are you solely a PC gamer or do you also enjoy games on other platforms? If the answer is the latter, you'll want to consider a headset that works cross-platform. Most headsets will work with Windows (and Linux), so you're good to go regardless. If you plan on also using the same cans with your Xbox or Nintendo Switch, you better make sure it's compatible.
Headsets like the Arctis 1 Xbox Edition from SteelSeries are specifically designed with multiple platforms in mind.
SteelSeries Arctis 1 Xbox Edition
SteelSeries decided to make a special version of the Arctis 1 Wireless, which comes with full support for Xbox Wireless. All you need to do is plug the dongle into your controller and you're good to go.
4. Noise-canceling cans
Some headsets and headphones are on-ear, which means they rest on your ears directly, instead of covering them completely. Over-ear headsets and headphones completely wrap around your ears for better comfort and sound isolation. This passive insulation is usually good enough for most gamers, but if you want a little more you'll need to go with active noise cancellation.
In games like first-person shooters and battle royales, every sound cue is incredibly important. Is someone sneaking up on you and your team just around the corner? How would you be able to tell if this is the case with the washing machine blaring in the background? Active noise cancellation helps alleviate this issue.
Active cancellation actually filters out sounds around you to stop them from being heard. The Razer Opus is an amazing set of headphones that sports THX noise-canceling technology. They're pricey but produce some incredible audio.
Razer's mainstream Opus headphones deliver excellent comfort, long-lasting battery, excellent ANC, with impressive audio quality all for a lot less than the competition making them easy to recommend.
5. Surround sound and other features
While some could argue them to be nothing more than gimmicks that get in the way and jack up pricing, you can't deny the appeal of features like surround sound and even haptic feedback, when they actually work as intended. Most headsets come with 2.0 audio, since you only have two speakers strapped to either side of your head.
But there are those out there that promise a new way to experience in-game audio, thanks to the marketing of 7.1 surround sound. This is, of course, virtual and is done in such a way to emulate what a 7.1 surround sound system would be like taped to your head. It's pretty neat when it actually works.
The same goes for other "advanced features" like haptic feedback. The Razer Nari Ultimate sports haptic feedback and it's actually amazing. If you don't care for such functionality, you'd be best to steer clear from any headset that offers it.
Razer's Nari Ultimate is an insane headset, not only because it's wireless and sounds amazing, but because the company decided to install a haptic motor to provide feedback while you're smashing skulls in-game.
6. How much do you want to spend?
The headset or headphones you buy largely come down to the price. How much do you want to spend on such an accessory? This depends on how much you find yourself in front of the monitor playing games. There's little point in parting with $300 for a headset if you'll only use it once per week unless you're fine with such an expense.
Headsets are better than ever, especially more affordable options. Take the Plugable Performance Corsair HS50, which offers some considerably good audio for the price. The build quality won't be as good as our more expensive recommendations, but if you can live without virtual surround sound, vibrating ears, and Hi-Res audio support, this is a great choice.
Corsair made a budget-friendly headset for gaming that's worth considering, even if you're not strictly shopping on a budget.
Check out more tips on getting the most out of your headphones and earbuds.
Windows
Gaming
Android
Apple
Get the Windows Central Newsletter
All the latest news, reviews, and guides for Windows and Xbox diehards.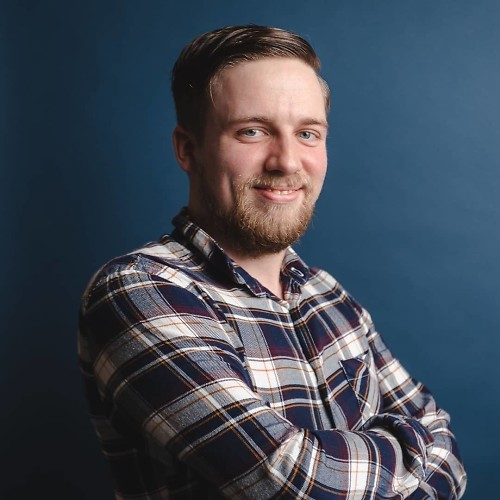 Rich Edmonds was formerly a Senior Editor of PC hardware at Windows Central, covering everything related to PC components and NAS. He's been involved in technology for more than a decade and knows a thing or two about the magic inside a PC chassis. You can follow him on Twitter at @RichEdmonds.