Just unwrapped a new Xbox One? We're here to help!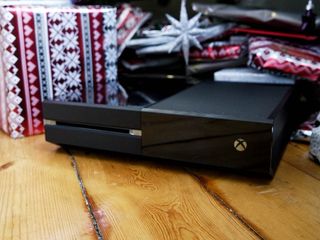 So, you just got a new Xbox One and you're wondering where on earth to start? You're in the right place! Microsoft's latest generation console has gone from strength to strength throughout 2014 and that's only going to continue into 2015. Whether you're new to the Xbox completely or upgrading from an Xbox 360, there's a lot to get into with the Xbox One.
From apps, through tips and tricks and into games, here's everything you need to know to get up and running with the best experience on your new Xbox One.
Covering the basics
Some will be able to just pick things up, others might need a little assistance. Fortunately, we're here to help with an ever expanding portfolio of help and how-to content for the beginners and more advanced Xbox One owners alike.
Whether you just want to know how to install apps, update your controller, change the background on your dashboard or something more advanced like streaming media to your console, we've got you covered.
For more help and how-to content be sure to drop by our dedicated Xbox One page.
Xbox One - Everything you need to know
Games, games, games
One of the Xbox One's strongest attributes is its gaming lineup. Some are exclusive to Xbox, some are not, but for many the decision to go with Microsoft's console in the first place comes down to the overall offering of games. Now is a particularly good time to become an owner, with the likes of GTA V, Sunset Overdrive, Halo: The Master Chief Collection to name but a few. If you're looking to pick up some additional titles, check out some of our reviews to help you decide.
Need a (better) headset?
Gone are the days that everything you might want with your console becomes an extra purchase. The Xbox One comes with not only a HDMI lead in the box, but a gaming headset, too. It isn't the greatest headset in the world, but for those just dipping their toe into online gaming, it might well do just fine.
If, however, you're looking for something better, we've got you covered. Check out our buyers guide to help you decide.
Apps galore
The Xbox One is more than just a games console, it's the center of your home entertainment system. To that end there are a number of great apps available to deliver you digital content, and even pizza. Some are region exclusive, but with the likes of Netflix, Amazon Prime and YouTube on offer to most, you're never too far away from something to watch.
Another pro tip is to make sure you've got all the essential system apps installed. Make sure you've got the Audio CD and Blu Ray players downloaded if you intend to use either on your console. But the store is jam packed, so get on in there and have a browse.
Going gold
Xbox Live Gold is one of the best investments you'll make as an Xbox One owner. For $9.99 a month or $60 a year you get all this:
Online Multiplayer
Free Games with Games with Gold
Exclusive Discounts with Deals with Gold
Parties and Party Chat
Smart Match
Home Gold
Game DVR Cloud Storage
Upload Studio
Xbox Fitness
The game deals refresh frequently and as a Gold subscriber you'll be able to save some serious cash on some top titles throughout the year. It's also an essential purchase for the online gamers out there. Subscribe now at the link below or through your console.
Download the Xbox One Smartglass application
Whichever your mobile OS of choice (it's OK, we don't judge here), there's an Xbox One Smartglass application. Smartglass is a great way to tap into your Xbox from your mobile device allowing you to track your and your friends achievements, buy games, download apps, even act as a second screen for some of the games you can buy on the console. It's an integral part of the experience and a must download. Grab it for the various platforms at the links below.
Come chat in the Xbox One forums!
The Windows Central Xbox One forums are a great place to come chat with like minded Xbox owners. If you've a question, some advice to give or just want to shoot the breeze about anything and everything Xbox One, come on in, you're always welcome!
Join the discussion in the Xbox One forums
Hopefully that little lot helps you on your way. Now, back to playing Halo...
Windows Central Newsletter
Get the best of Windows Central in in your inbox, every day!
Managing Editor - Tech, Reviews
Richard Devine is a Managing Editor at Windows Central with over a decade of experience. A former Project Manager and long-term tech addict, he joined Mobile Nations in 2011 and has been found on Android Central and iMore as well as Windows Central. Currently, you'll find him steering the site's coverage of all manner of PC hardware and reviews. Find him on Mastodon at mstdn.social/@richdevine
I do like the way these Xbox one all black headphones look. Wish they would make a high end model for PC gamers.

Is there a better way to interact with the YouTube app? I pair my phone to it, but there is some confusion with if I should use smartglass, or the mobile YouTube site. Any suggestions? I'm using WP btw

I believe the mobile YouTube site works best imo.

Nobody had a Xbox One for Christmas

Actually I got the advanced warfare package in November of that counts ; )

I did. The Assassin's Creed pack :D Posted via WPCentral App.

So... Welcome to the Xbox One World then ;)

I did - and even got a tablet for free to go with it

I know that feeling dude!!

I got destiny but can't play it because live is down... Sucks

Yes, I did just unwrap a new Xbox One. It's so amazing!

Merry Christmas Windows Central

I unwrapped mine, set it up, queued up the obscene amount of stuff to be downloaded, and switched to the disney parade.

Merry Christmas to everyone at windows central and my fellow forum members.

lol, nobody give this highly expensive devices as a present

what about rich parents and their spoiled brat-kids?

Someone didn't get what they want for Christmas, lol.

Yep!! I want to cry!! Actualy in India we don't get anything on christmas!! Lol!!

Great Scott! Why would I want someone to waste their money on a console? I'm actually glad no one even thought about getting me one.

Take the box, take the receipt, bring it back to the store and buy something useful.

Huh, so what is the air like up their on your pedestal, looking down on everyone?

U jelly? The air is so much better up here, you can even see it because 1080p and 60fps is a standard here.

The air might be better, but you sound like a twat.

You must be talking about PC because you sure as hell ain't talking about the PS4.

Hey, if you're not terrible as a human being and need a lil help in Destiny and getting around your Xbox, send Magus Shadow A2 a friend request via the friends tab/app and we'll play a few rounds :-)

Change your id to Dick Head

Oh you, stop it or I'll blush

Awesome article! And thanks for the tip.

Yes, I bought myself an Xbox One for Xmas.

Unfortunately voice commands are still disabled in India.

Better trade in that Xbox and give every bucks you get from it to poor peoples;(

The Xbox one stereo headset is amazing for the price.

Thanks for the tips Windows Central! Posted via WCentral App.

Add me:) I play Call of Duty and Fifa - TheGrayChapter5

No I just unwrapped a PS4
HAPPY DAYS

Have fun with that hunk of junk

PS4's.. The new lump of coal.

It has no games, Sony's bankrupt.

Well for a bankrupt company without any games they're doing a pretty good job, as the PS4 is outselling the Xbox by far.

I had an Xbox One since day one, personally in terms of games I'd suggest Sunset Overdrive, Destiny, and Master Chief Collection. In terms of apps I'd do a one year subscription to the EA Access app, it's very useful if you're just getting the system, w/ the subscription you can download full versions of Battlefield 4, Plants Vs Zombies Garden Warfare, Need for Speed Rivals, UFC, Madden 25. A lot of value for the money.

I'm curious, is Xbox One Smartglass available for Blackberry?

No. Android app might work, I guess. Never tried it, don't have a BlackBerry.

You can start by going back into the kichen and grabbing some more egg nog because xbox live is down.

I was very lucky to have set up my Xbox just before Live fell flat onto it's back. I was even luckier to make it onto Xbox Live during the still ongoing attack, only to restart and find myself trapped outside with no way to sign back in.

How to enjoy 8th-generation gaming? Step 1: go buy a Kinect. Step 2: plug it in. Step 3: calibrate it. Step 4: be amazed. Step 5: buy Fantasia, D4, Just Dance, Dance Central, and Kinect Sports Rivals

The white Xbox One I bought a while ago didn't come with a gaming headset. When did they start including that?

The light on the power supply is very bright! Dimly lights up my whole bedroom, wish it were dimmed or something similar in future updates, if even possible (obviously I hope it is.)

I really like my xboxe one <3

I'm so happy I got the assasins creed bundle

I saved all year to get my son for Christmas not rich or spoiled... Had to borrow a small flat screen cause were have the old analog tvs still...lol that's how"rich" we are... Need to get an HDMI adapter to be able to use his PC screen with it... The free headset that came with doesn't look as beefy as the one pictured here though... Power button is so sensitive though I accidentally turned it off on him...

You and me both. We must love our kids! Of course we get to "play" while they are away, lol.
Windows Central Newsletter
Thank you for signing up to Windows Central. You will receive a verification email shortly.
There was a problem. Please refresh the page and try again.