How to upgrade the SSD in your Lenovo ThinkPad P52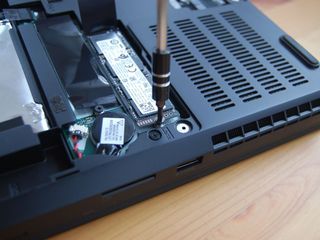 The Lenovo ThinkPad P52 is a beefy mobile workstation with up to an 8th Gen Intel Core i7-8850H vPro processor (CPU) and NVIDIA Quadro P3200 graphics (GPU). Its size allows for a lot on internal hardware, including dual M.2 PCIe NVMe solid-state drives (SSD), which can be swapped out with relative ease thanks to a quick-access panel on the bottom of the laptop. Whether you're looking to replace or upgrade your storage options, we have everything you need to know right here.
Hardware and software to get the job done
How to upgrade the SSD in your Lenovo ThinkPad P52
Note: Before beginning any upgrades on a PC, it's a good idea to back up your data in the unlikely event something should go wrong. You'll also want to ensure you're not working in a static-filled environment, as it can cause damage to a PC's internal hardware. Consider investing in an anti-static wristband to avoid unnecessary damage.
Lenovo's ThinkPad P52 can be customized quite extensively because it has plenty of room inside for hardware, including dual slots for M.2 PCIe NVMe SSDs. Basic models come with only a hard-disk drive, but you might have a model that already has one or two M.2 SSDs installed. In any case, you can easily upgrade or swap them out thanks to a quick-access panel on the back of the laptop.
When upgrading an SSD in a laptop with only one M.2 slot, an external enclosure is recommended for easy cloning of your data, including Windows 10, to the new SSD. However, because the ThinkPad P52 has two M.2 slots, you can add an SSD to the extra slot and clone your data over to it from either the original M.2 SSD or 2.5-inch hard-disk drive (HDD). If you're just looking to add more storage and want to keep Windows 10 where it is, all you have to do is install the SSD and check to be sure it's formatted properly so that it's recognized by the system.
If your ThinkPad P52 came from the factory with two M.2 SSDs installed, you can still swap hardware piece by piece and clone data as you go. Alternatively, you can grab an external enclosure and clone one or both drives to the new hardware before adding it to the laptop.
We've had success using Macrium Reflect as cloning software, and we've even written a complete guide that can help you through the process. If you go with Samsung's 970 EVO Plus SSD, which we recommend, you'll also have access to Samsung's cloning tool. There's also the option of doing a clean install of Windows 10, but you'll be essentially starting from scratch.
Once you've backed up your data and decided which route you'll take with any necessary cloning, clear out a well-lit workspace and power off your ThinkPad P52 before proceeding with the steps below. In this case, we'll show you the full process of how to remove an M.2 SSD and replace it with a new one. If you're simply adding an M.2 SSD to an empty slot, skip step 5.
Unscrew the six fasteners on the quick-access panel using a Philips-head screwdriver. The screws can't be removed completely to ensure none are lost.
Lift up the access panel with a thumb or pry tool. Notice there's a notch along the edge to easily get it up.
Pull up the plastic shielding over the M.2 SSD slot. Do not remove it completely.
Unscrew the single fastener at the end of the M.2 SSD. The old SSD should pop up and sit at an angle.
Slide the old M.2 SSD away from its slot. It should come away with relative ease.
Insert the new M.2 SSD at a slight angle into the slot. Notice that it is keyed and will only fit one way.
Screw in the single fastener at the end of the M.2 SSD. Be sure you don't overtighten.
Replace the plastic shielding over the M.2 SSD.
Replace the access panel, lining up the fasteners with the silver holes.
Screw in the six fasteners attached to the access panel.
You can now boot up your ThinkPad P52 to check if the storage upgrade went according to plan. If your system doesn't automatically recognize the new SSD, check out our guide on how to format a new drive to get it working properly. If you want to clone existing data from either the HDD or a secondary M.2 SSD without an external enclosure, you should now be free to do so.
Our top hardware and software picks
Our pick for an upgrade M.2 PCIe NVMe SSD is Samsung's 970 EVO Plus. It's incredibly fast, it's long-lasting, and it's relatively cheap for the performance you're getting.
Blazing SSD speeds
Unreal performance up to 1TB in size

Samsung's 970 EVO Plus brings blistering read and write speeds, a competitive price, and a 5-year warranty, which altogether is an impressive package. Sizes start at 250GB and go up to 1TB.
It's thick and it's heavy, but the ThinkPad P52 brings a powerful collection of hardware focused on design and development, a beautiful 4K display, outstanding keyboard, and plenty of ports. A quick-access panel on the back makes it easy to access RAM slots, SSD slots, and 2.5-inch storage.
Mobile workstation
Trade performance for portability

The ThinkPad P52 trades portability and battery life for outstanding performance. The 4K display is beautiful, there are plenty of ports, the keyboard is top-of-class, and you can upgrade hardware down the line to keep the laptop relevant into the future.
Additional Equipment
To make the upgrade process easier and less risky, consider investing in some of these affordable PC tools, and don't forget about Macrium Reflect and an external enclosure for those who want to clone drives.
ElecGear M.2 PCIe enclosure ($50 at Amazon)
If you're cloning the original SSD to the new SSD, an external enclosure is needed. This option from ElecGear fits M.2 PCIe NVMe SSDs and can connect back to your ThinkPad P52 with USB-C or USB-A.
Macrium Reflect 7 (Free at Macrium)
We've had success cloning drives with Macrium Reflect 7, and have even written a complete guide on how to use it properly. A free edition is available, but you can purchase a full edition with a bunch more features for those who truly take backups seriously.
ORIA PC toolkit ($33 at Amazon)
Having the proper gear to work on your PC will always make the job much easier. Here you get a plethora of tools contained in a portable case.
Rosewill anti-static wristband ($6 at Amazon)
Static electricity can damage sensitive PC parts, so remove the risk with an anti-static wristband. Fasten it around your wrist and clip it onto your PC for peace of mind.
Get the Windows Central Newsletter
All the latest news, reviews, and guides for Windows and Xbox diehards.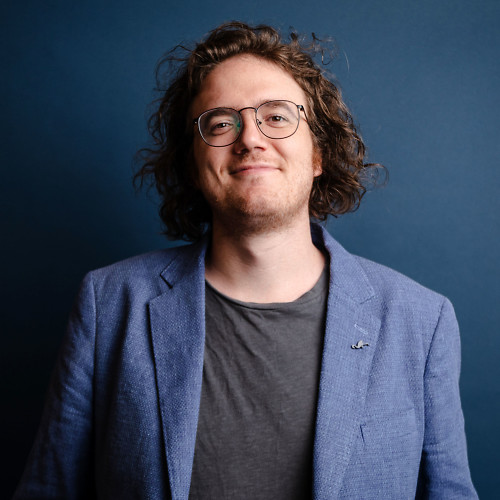 Senior Editor, Laptop Reviews
Cale Hunt is formerly a Senior Editor at Windows Central. He focuses mainly on laptop reviews, news, and accessory coverage. He's been reviewing laptops and accessories full-time since 2016, with hundreds of reviews published for Windows Central. He is an avid PC gamer and multi-platform user, and spends most of his time either tinkering with or writing about tech.