Biggest video game acquisitions: From Activision Blizzard to Oculus
Gaming is growing and everyone wants a bigger piece of the pie.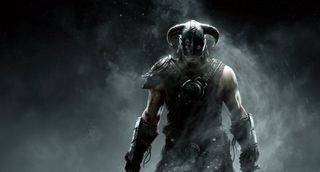 (Image credit: Bethesda Softworks)
As the video game industry has grown, more and more publishers have joined the space hoping to find success. Under the perpetual cycle of capitalism, some of these companies get bought out by others. However, with so many acquisitions occurring these days, you might be wondering just how many there have been, and how big and expensive these purchases have gotten.
After these purchases happen, industry veterans sometimes strike out and found new teams, starting the cycle all over again. While the gaming industry is in the midst of a consolidation phase, there's still a lot of competition happening. No matter how it all unfolds, teams will keep working on some of the best games available.
1. Microsoft buying Activision Blizzard - $68.7 billion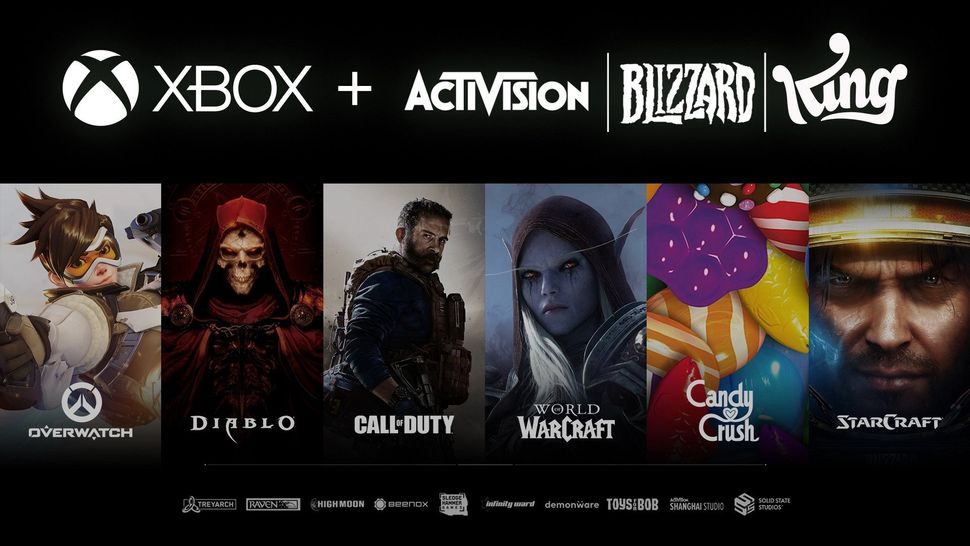 On Jan. 18, 2022, Microsoft announced its intent to acquire Activision Blizzard, the publisher behind franchises such as Call of Duty, Candy Crush, Diablo, World of Warcraft, Spyro, and more. This seismic purchase weighs in at $68.7 billion, the largest acquisition the video game industry has ever seen. The purchase also adds multiple studios to the Xbox first-party lineup, such as Infinity Ward, Treyarch, Raven Software, Blizzard Entertainment, King, and Toys for Bob,
The deal is currently expected to close no later than June 2023.
2. Take-Two Interactive buying Zynga - $12.7 billion
In January 2022, Take-Two Interactive announced its intent to acquire mobile publisher Zynga. Perhaps most well-known for Farmville and its Poker games, Zynga will add a massive amount of mobile game development capability to Take-Two, fitting alongside the 2K Games and Rockstar Games brands. The deal is expected to close sometime in June 2022.
3. Tencent gains majority in Supercell - $8.6 billlion
Helsinki-based mobile game developer Supercell was brought into the Tencent portfolio back on June 21, 2016. Tencent bought out 81.4% of the shares in Supercell for $8.6 billion, attaining a strong majority holding in a company known for hit mobile game Clash of Clans, as well as assorted spinoff titles.
While Tencent already had numerous investments in gaming, including majority stakes in multiple companies, gaining a majority in Supercell solidified Tencent's presence in mobile gaming, while also supplying a steady stream of additional gaming revenue.
4. Microsoft acquires ZeniMax Media - $8.1 billion
On Sep. 21, 2020, Microsoft entered into an agreement to acquire ZeniMax Media, parent company of Bethesda Softworks, for $7.5 billion. Prior to the purchase, ZeniMax Media was the largest privately-held gaming company in the world, responsible for franchises like The Elder Scrolls, Fallout, Doom, Dishonored, and Wolfenstein.
The acquisition finalized on March 9, 2021, adding Bethesda Game Studios, Arkane Studios, id Software, and more to the Xbox first-party lineup, including day one launches for titles like Starfield on Xbox Game Pass. Additional payments raised the total value of the deal to $8.1 billion by its conclusion.
5. Activision Blizzard buys King - $5.9 billion
Back in November 2015, way before Activision Blizzard was in negotiations to get acquired itself, the company bought out publisher King for $5.9 billion, gaining teams dedicated to developing and publishing mobile games like Candy Crush. Activision Blizzard already had a strong presence in mainstream shooters and hardcore PC gaming with the Call of Duty brand and Blizzard Entertainment titles, respectively, but by buying King, Activision Blizzard was able to enter the mobile gaming sphere in a strong way.
6. ByteDance acquires Moonton - $4 billion
Moonton Games, a Chinese developer and publisher known primarily for its Mobile Legends titles, was bought out by ByteDance in March 2021, marking the latter's huge investment into games. ByteDance is primarily known for its social media development efforts, working on the popular apps TikTok and Douyin. We haven't seen a concrete result of this acquisition just yet, but ByteDance has been making waves with mobile games in China, so we can expect that to continue.
7. Sony buys Bungie - $3.6 billion
The third massive investment made in 2022 saw Sony Interactive Entertainment agree to acquire Bungie for $3.6 billion. Unlike other gaming acquisitions, Bungie sits alongside PlayStation Studios as an independent, multiplatform studio, with the option to self-publish its games. Somewhat amusingly, Bungie was once a studio under Microsoft before buying its independence.
Bungie worked on earlier titles in the Halo franchise and is currently maintaining Destiny 2. With this deal, Sony will now gain expertise from the hundreds of developers at Bungie on how to work on live service games, expanding its efforts in multiplayer gaming.
8. Microsoft acquires Mojang - $2.5 billion
In 2014, long before its current aggressive expansion, Microsoft purchased Swedish developer Mojang for $2.5 billion. Mojang is responsible for the indie hit Minecraft, which has continued to thrive as a multiplatform franchise, reaching well over 200 million copies sold across all platforms. Mojang is reportedly exploring new ideas, but for now, stays committed to updating Minecraft, providing a steady stream of revenue for Xbox.
9. Electronic Arts buys Glu Mobile - $2.4 billion
On Feb. 8, 2021, publisher Electronic Arts purchased Glu Mobile for $2.4 billion, pushing right into the mobile space. Glu Mobile handles numerous licensed games, particularly those based on reality TV shows and licensed Disney properties.
10. Facebook buys Oculus - $2 billion
In March 2014, Facebook (now known as Meta) marked its first major steps into virtual reality by acquiring Oculus, bringing the headset, technology and game development expertise under its wings. Since then, Facebook/Meta expanded Oculus Studios by acquiring developers such as Beat Games and Ready at Dawn, vastly increasing the teams' capabilities with VR gaming.
Meta is also using its VR talent to explore building the Metaverse, with a focus on virtual, remote workplace interactions, though a lot of these ideas remain in the conceptual phase.
Round and round we go
More and more companies are being bought constantly, and we won't be surprised to see this list change as time goes on. The video game industry is one of the fastest-growing entertainment sectors in the world, which isn't going to change. More success means more money, which means new studios being founded as well. Consolidation is happening, but that doesn't mean there won't be more growth.
Get the Windows Central Newsletter
All the latest news, reviews, and guides for Windows and Xbox diehards.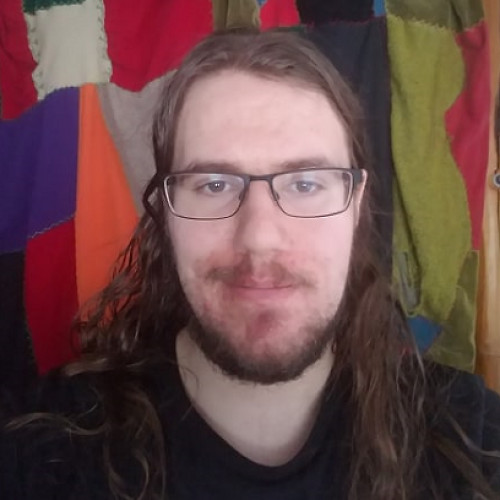 Samuel Tolbert is a freelance writer covering gaming news, previews, reviews, interviews and different aspects of the gaming industry, specifically focusing on Xbox and PC gaming on Windows Central. You can find him on Twitter @SamuelTolbert.