Deal: Microsoft Store offering 'Work and Play' service bundle for just $149 (US only)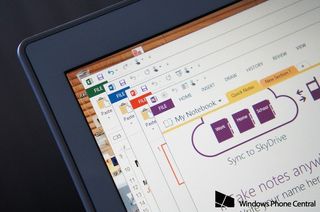 If you live near one of the Microsoft Store locations in the United States, you will be able to get a terrific deal on their already impressive Work and Play (opens in new tab) bundle of services. The package, which normally costs $199, is now priced at just $149 from now until January 4, 2015.
The bundle itself allows users to have one year of access to four Microsoft services:
Office 365 Home, which is normally priced at $99.99 a year
Xbox Live Gold, priced at $59.99 a year
Xbox Music Pass, which is worth $99.90 a year
Skype Unlimited, which is priced at $13.99 a month with the first month free, or $153.89 for a year.
All of that adds up to $413.77 worth of services if bought separately. The $199 price is already an excellent deal, so Microsoft cutting it down by another $50 to $149 makes it even better.
Again, this deal is only if you go to a physical Microsoft Store location in the US (sorry, Canada).
Source: Microsoft Store (opens in new tab) Thanks to Michael for the tip!
So I already have an Xbox Music Pass subscription with the 10 free credits... I'm guessing I'll have to give that up if I went with this subscription? I think I'll finally do it for this deal.

I gave up my 10 credit plan last year. I was really bad at actually taking advantage of those downloads, so it was a wasted $5/month for me, for the difference.

Same. Kudos to MS for making it so hard to use those credits. /s

It pretty much expired on an old card and I didn't have the energy to renew it. I just don't use the Music Pass enough to justify the cost, although I do buy music thru those deals on occasion.

So this is mostly on topic if we are talking about making it hard(er) to use them. I still have my 10 credit per month plan. But I have never worked out a way to use the credits on XBOX music on the PC, only on my phone. Is that correct or am I missing something? I'll often see something while using my PC, realise I have to go grab my phone to use a credit, get distracted and then forget....lol

Install the desktop Zune client :)

Yeah I fire up that zune client on the laptop once a month just to redeem the 10 credits. But with all the free music they've been giving away lately i'm thinking of jumping on this deal.

I pay $20 for 3-month Zune Pass subscription thanks to an eBay seller. I hardly use my monthly credits but they're a welcomed bonus.

I have the 10 free credit grandfathering deal as well. Don't redeem the code if you want to maintain that grandfathered plan. I've bought 3 of these Work & Play bundles so far. For those that haven't done this yet, they give you 3 gift cards each with "scratch off" codes for each subscription, an one small boxed copy of Office 365 Home. (Which simply has a 4th gift card in it) There's no product box or anything for the Work & Play bundle: It's basically just 4 separate gift cards. This of course means you can simply use the gift cards you need personally, then gift the remaining gift cards for the holidays. This is EXACTLY what I'm doing for Christmas. I'm giving away most of these gift cards away separately to friends & relatives. The Work & Play Suite is basically an awesome "65% off deal" that persists until January 4th.

This is great information. The unbundling ability is something that should have been addressed in the original article.

This just sold me. I don't want to lose my 10 credits XBM Pass. Even for just Office and Live $150 is still a bit of a discount. And a year of XBM can be a heck of a gift if given to the right person

For those of you that are use WiFi services a lot, this deal may completely pay for itself because something that wasn't highlighted in this article is that this Work & Play bundle does not just include "Skype Unlimited": It includes "Skype Unlimited World + WiFi". This includes not just unlimited domestic & international calling to PSTN landlines and some mobile network... ...it includes UNLIMITED WIFI ACCESS to hundreds of WiFi networks worldwide (as in International & US Domestic) though "Skype WiFi". This includes Gogo Inflight, for those of you that use the WiFi Internet access on flights on United/American/Delta and other carriers. http://kurtsh.com/2014/12/08/info-the-difference-between-skype-unlimited-world-the-skype-subscription-in-the-microsoft-work-play-bundle/ There's also a financial estimate on the value of "Skype Unlimited" at $153.89 for a year. This isn't quite accurate because monthly "Skype Unlimited" subscriptions do not include Skype WiFi so the value of this unlimited WiFi access in the Work & Play bundle isn't incorporated into the $153.89 estimate. And no, there's no other way - besides this Work & Play bundle - to get unlimited access to Skype WiFi. Suffice it to say, this is potentially a great value for business travelers.

Yes, this would force you to lose the 10 credits per month thing. I had the same thing happen as Daniel. My CC expired and by the time i fixed it, i couldn't renew with the 10 credits anymore. At first i was upset, but then thought about how often i didn't actually use those credits.

Don't do it man! I don't want to be the last of the Mohicans. They may kick me out it if I'm the only one left. I look forward to this every month. I know it's complicated to redeem these. But it's worth it. I feel like I'm getting more than ma money's worth because of it.

You are getting more than your money's worth if you think about it. The average song costs $1.29. If you redeem all 120 song credit on music that costs that much, then you'll own $154.80 in music. Considering the pass only costs $149 per year, you're making $5.80 in profit. And this is just looking at the song credits only. Of course the plan also includes unlimited streaming as well!

Indeed. And don't forget about the music videos on Xbox.

Nice bundle since I already use XBox Music Pass and Office 365. I don't have an XBox, so that doesn't figure into my equation, but I could start using Skype more.

Hey! My tip got published. Sweet!

I am really tempted to do this deal. The Live and Music pass alone make this a good deal. Skype and office is just a bonus.

Don't forget unlimited OneDrive for each user :D
Which means you'll be able to have unlimited space when the rumoured OneDrive Music locker for Xbox Music comes :D

I seriously think its time the Windows Central app came with news filters, its not fun reading about deals you'll never get in you country or games you'll never ever get access to.....

True, but then we would never see anything...

US-based company, US-based news reporting, etc. Etc. I think you catch my drift. (But to be fair, I see your point.)

If someone buys for me, maybe I can use? Even if live abroad?

Seems really tempting to get it. Unfortunately, I'd have to make a trip to the physical store; and Skype unlimited world doesn't include the country I call most. I'll weigh my options before jumping in. Also, first comment with my Lumia 830, sidegraded after my 920 decided to fry its audio chip.

Sidegrade from Ativ S here. Truly an amazing device this 830 is! Feels like a sidegrade upgrade or whatever. Definitely worth the price yo

Yep, it's a great device, liking it so far. I needed something that's good and worked with T-Mobile US bands. 1520 was too large. I only wished it had at least a snapdragon 600 for better graphics and possibly 4k video.

Awesome deal. Thanks for the tip.

I really hope something like this comes to the UK. With the included Office subscription, is it a personal or family subscription?

Office 365 Home - so 5 uesrs, each with 2 devices and unlimited phones, and UNLIMTED OneDrive. :D

Doesn't office 365 also get you unlimited onedrive storage? That would probably make me pull the trigger.

Yes. And that's for 5 installs as well!

Yup unlimited onedrive for 5 accounts :D

Any idea of why you need to visit a Microsoft Store in order to get this deal??? I can olny assume it's to drive traffic to the retail locations... The closet store to me is about 3 hours away....

Probably because they want to do it in tested limited quantities and then bring it online. Hence why it says "currently" not available online yet.

I really would like to buy it but obviously Microsoft doesn't like the Google-country Germany. =/

That deal is actually really AMAZING: Office 365 Home
UNLIMITED OneDrive for 5 accounts
UNLIMITED International Skype Calls
UNLIMITED Xbox Music Pass
UNLIMITED Xbox Live Gold I hope they bring this bundle to Canadian Microsoft Stores as well! I'm gonna run over once they do!

Or get it all free from Google? Or £9. 99 for the music. Posted via the Windows Central App for Android

What equivlant items do you get free from Google. Xbox Live - Google has nada Xbox Music - Google Music (OK each has reasonable services but it would be almost $100US/yr for just Gmusic) Skype International - Google International (is not free!) Office 365 for 5 users - Google Docs (don't joke about the comparison here) (office online free vs Gdocs free would be a better comparison) One Drive unlimited for accounts for five users - GDrive (currently $9.99/month for 1TB for 1 user) Other than the deal is currently for the US only am I missing something that does not say awesome deal?

I just paid for 360. Very timely MS.

What if I already subscribe to office 365, Xbox music and Xbox Live? How would that work if I want this deal?

It just extends it by 12 months. I just redeemed them all this way.

I may have to make an MS store trip later this week. Funny thing, I'm going to be in an MS office building tomorrow but there's no store near there... They should put mini-shops in all of thier office buildings.

Drove out and picked this up the second I read about it!

That is an incredible deal! Wow Microsoft

I have to drive an hour for this, but it will be well worth it.

I have Office 365 personal from buying the HP Stream 7. If I get this Office 365 home with this offer how does that affect my current subscription? Posted via the Windows Phone Central App for Android

I wish XBLGold still had the family plan for up to 4 people. $99/yr was a good deal.

There was a family plan? Pls tell me more! I wish this still existed; could share my sub with my brother...

It was just as described...you paid $100 a year and four people could all sign in under that one code. It only lasted for a year or two if memories serves...it was pretty easy to manipulate, that was probably the problem. With the Xbox One you can share GOLD access. One main account pays for gold (lets say You). Then you sign into your brother's console and mark that as your "Home" console (option in Settings). Anyone that plays then on your brothers console will have free access to LIVE, and also all of your digital games, as long as you maintain your subscription.

Does anyone have any feedback on how Xbox music works on iPhones? I'd love to give this out to some family who still use the inferior devices ;)

I have a Music Pass on my 920 and my wife has an inferrior phone (iPhone 5) and can use my access. There is just an Xbox Music app that you sign into and have access to your music cloud. It works like you'd expect a Pandora or Spotify to work...you open the app and sign in and then start to stream your collection of music.

Alot of shit thing is "US only"! Makes me wonder if I should continue using Windows phone

Well I'll be driving 2 hours to the closest store for this deal!

Picked this up on my back home in Denver. I thought the "bundle" would have it's own special code, but you get 4 codes, just as if you purchased them separately. A good deal that you can share with others :)

That last section in the brackets should read "sorry Canada and most of US". There is so much stuff i would've bought in a heartbeat if there was a Microsoft store even within a 3 hour driving distance. Wish they would make a store available in every city with a major beltway..
Windows Central Newsletter
Thank you for signing up to Windows Central. You will receive a verification email shortly.
There was a problem. Please refresh the page and try again.