Microsoft News Roundup: 'Windows 12' with AI, Surface Hub 2S, 'BingBang' hack, Xbox Game Pass Friends & Family, and more
Get all your Microsoft news right here.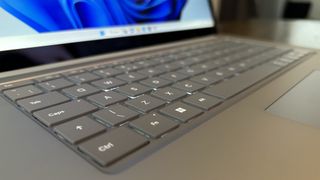 (Image credit: Future)
Microsoft has its fingers in a lot of pies. That means each week we see a massive amount of news run across our desk. Over just the last seven days, we reported on a new modern version of Windows, Google Bard allegedly stealing from ChatGPT, and Microsoft announced a new Surface Hub 2S.
A new version of Microsoft Teams was unveiled and we saw evidence of Xbox Game Pass Friends & Family being around the corner. Overall, it was quite the week for Microsoft news, and we've gathered all of the biggest stories here for you.
Major Windows 12 upgrades
You can't get much bigger when it comes to Microsoft news than a new version of Windows. The tech giant has a major update for Windows in the works. Our Senior Editor Zac Bowden exclusively reported on a modern version of Windows that's the spiritual successor to Windows Core OS.
The new operating system will be modular, allowing Microsoft to scale it to meet the devices that it runs on. For example, Microsoft could make an edition of windows that competes with Chromebooks in terms of how light the OS is. In fact, sources told Bowden that's exactly what's happening. One edition of Windows is being worked on that runs Edge, web apps, Android apps (via Project Latte), and Office apps.
That version of Windows is already in testing and is roughly 60-75% smaller than Windows 11 SE.
Microsoft will also have editions of Windows that run everything PC users have come to know and love over the years. Even in that case, the OS will benefit from the changes Microsoft is working on. Bowden breaks everything down in his piece, but the end result should be a better OS for a wide range of PCs.
AI will also play a role in the future of Windows. Microsoft is also testing "silicon-optimized" designs that will improve how hardware and software work together, much like how Apple Silicon works well with macOS.
It's important to note that plans are always subject to change. Look no further than the spiritual predecessor of CorePC, Windows 10 Core OS. That version of Windows never shipped to consumers.
Google Bard accused of stealing from ChatGPT
Google Bard may be in some hot water. Based on a report by The Information, a "prominent AI researcher" at Google resigned from the company after stating that Bard used data from OpenAI's ChatGPT. That information was leveraged without permission and against the OpenAI terms of service, according to the report.
The researcher, Jacob Devlin, has since joined OpenAI to work on ChatGPT. Devlin claimed that Bard relied on ShareGPT, which uses conversations from OpenAI chat models.
There's some irony in Google Bard being accused of stealing information from ChatGPT. After all, ChatGPT takes information from the web. That being said, OpenAI does have terms of service for using ChatGPT, and if Bard is in violation of those, it would be an issue.
Surface Hub 2S
If you blinked, you likely missed Microsoft's announcement that the second-generation Surface Hub 2S will come out later this year. The device will ship with a new version of Windows known as "Teams Rooms on Windows" that features a new UI. Teams Rooms also has controls for collaboration and management.
Much like its predecessor, the new Surface Hub 2S will be available in either 50-inch or 85-inch models.
Teams Rooms on Windows will only make its way to the new Surface Hub 2S. Older Surface Hub 2S devices will continue to receive support for their current operating system until October 2025.
Xbox Game Pass Friends & Family
Xbox Game Pass Friends & Family still lacks an official release date, but we have more information about the service. Gamers in New Zealand spotted an ad for the subscription service on the Xbox Dashboard this week. The ad listed a price of $39.95 per month, but it's unclear if that price was in New Zealand or U.S. Dollars. Since the ad appearing was likely a mistake, we can't assume that the correct currency appeared for those that saw it in New Zealand.
When it does launch, Xbox Game Pass Friends & Family will allow up to five accounts to share the benefits of Xbox Game Pass Ultimate. Notably, people will not have to live at the same location to share the plan. That makes sense when you consider the "Friends & Family" part of the name, but is still a contrast to Netflix.
Unfortunately, it wasn't all good news on the Xbox front. Microsoft confirmed that it ended the introductory offer for Xbox Game Pass Ultimate and PC Game Pass that allowed new users to get those services for $1 for the first month.
Xbox Game Pass is still a solid bargain, but the introductory offer was particularly enticing to those flirting with the idea of signing up. There are a lot of streaming services these days, including ones for music, TV shows, movies, a gaming. Getting one month for $1 was enough to turn heads and get people to try Xbox Game Pass.
It seems that Microsoft's streaming service has reached the point where it can focus on growing organically rather than drawing people in with promotions.
Steam support ending for Windows 7 & 8.1
Valve will officially end support for Steam on Windows 7, Windows 8, and Windows 8.1 on January 1, 2024. People will not have the option to run Steam on unsupported hardware. After the cutoff date, Steam will no longer run on versions of Windows that are out of support.
Valve, who owns Steam, states that only 2% of users could be affected by the change. That being said, 2% of all Steam gamers is still a significant number.
Some gaming PCs will not be able to upgrade to Windows 11 due to the operating system's hardware requirements. Windows 10 will be supported until October 2025.
New Microsoft Teams
Microsoft unveiled a new version of Teams that's up to twice as fast as the current version while using 50% less memory. The new Teams also aligns visually with Windows 11.
The first public preview of the new Teams started rolling out on March 27, 2023. Microsoft rebuilt Teams from the ground up to deliver a better experience. Here are a few highlights the company shared in a Tech Community post:
Install app up to 3X faster
Launch app up to 2X faster
Join meetings up to 2X faster
Switch chats/channels up to 1.7X faster
Consume up to 50% less memory
Consume up to 70% less disk space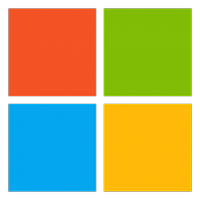 Microsoft 365 Personal | From $70/year
Microsoft 365 Personal comes with the Office suite and 1TB of OneDrive storage. It allows you to work from several devices, including Windows, macOS, iOS, and Android. It also includes a long list of other apps and services, such as Editor, Microsoft Forms, and Microsoft Teams.
E3 canceled
E3 2023 has been canceled. The news, which was confirmed in a report from IGN, did not come as a shock. Several major publishers pulled out of E3 2023, including Ubisoft. Microsoft, Sony, and Nintendo had already shared that they would not be at the event. Sega and Tencent also confirmed they would not be there.
"This was a difficult decision because of all the effort we and our partners put toward making this event happen, but we had to do what's right for the industry and what's right for E3," said Kyle Marsden-Kish, global VP of gaming at ReedPop, which is the organizer of the event.
"We appreciate and understand that interested companies wouldn't have playable demos ready and that resourcing challenges made being at E3 this summer an obstacle they couldn't overcome. For those who did commit to E3 2023, we're sorry we can't put on the showcase you deserve and that you've come to expect from ReedPop's event experiences."
With little support from major publishers, E3 2023 was unable to go forward. There's a chance that E3 may be over for good, as publishers have shifted toward other showcases as well as their own streams and events.
Bing Chat may pay sources
One of the controversial aspects of Bing Chat is that it takes information from articles and presents that data without users having to go to the source webpages. As a result, websites may make less money because people do not click on the source of a Bing Chat response, which results in less ad revenue.
Microsoft is working on a solution for this issue. The company is exploring ways to compensate websites that are used as sources for Bing Chat. One potential solution is to have ads appear in generated responses and then the resulting revenue to be split between Microsoft and sources. Microsoft is already exploring this option among other solutions.
If Microsoft is able to find a balance between gathering information from the web and paying websites that are sources, Bing Chat could turn into an opportunity for several websites.
Our Managing Editor Jez Corden discussed how Microsoft will compensate websites that Bing "steals information" from last month (that article came out before Microsoft's recent post about compensation). Microsoft's current tests could address concerns and generate a revenue stream for content creators.
'BingBang' vulnerability
A report came out this week about a Microsoft Azure vulnerability that left Bing exposed to hackers. White hat hackers from Wiz Research were able to alter Bing search results. They also discovered that they could use the vulnerability to attack Microsoft 365 accounts.
If the vulnerability had been exploited, it could be used to gather private information from Microsoft apps, including Teams, Outlook, and the Office suite. There was no evidence that malicious actors had exploited the vulnerability, however.
Microsoft was made aware of the vulnerability on January 31, 2023 and fixed it by February 2, 2023. The company confirmed to Wiz that related issues had been fixed on March 20, 2023.
Reviews & Editorials
New laptops, accessories, and games roll out on a regular basis, and our team is here to review them in-depth. Over the last week, our experts looked at the Razer Blade 18, an AI sync box from Govee, a foldable racing wheel, and more.
Get the Windows Central Newsletter
All the latest news, reviews, and guides for Windows and Xbox diehards.
News Writer and apps editor
Sean Endicott brings nearly a decade of experience covering Microsoft and Windows news to Windows Central. He joined our team in 2017 as an app reviewer and now heads up our day-to-day news coverage. If you have a news tip or an app to review, hit him up at sean.endicott@futurenet.com.