List of Minecraft RTX ray tracing known bugs and launch issues
The full list of issues impacting Minecraft's first RTX ray tracing beta test, available for Windows 10 PCs.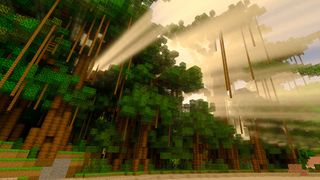 (Image credit: NVIDIA / Mojang Studios)
Minecraft's RTX beta is now underway, providing the first hands-on opportunity with its official ray tracing solution, welcoming advanced lighting throughout the blocky sandbox. Microsoft has introduced ray tracing with the aid of NVIDIA, leveraging its RTX platform to deliver a graphical leap to its latest family of GPUs as a free update to all Windows 10 PC users.
How to play Minecraft RTX ray tracing beta
While Minecraft's new RTX beta features a title-wide ray tracing implementation, the work-in-progress nature of the project comes with a sizeable list of documented launch issues. Future updates will assumedly iron out the majority of bugs, as development continues.
We've rounded up the full list of known bugs and launch issues impacting the Minecraft RTX beta during the early stages of testing.
Awesome Minecraft merch
Love Minecraft? We're fairly certain you'll love these accessories equally.
Minecraft Sprites Premium T-Shirt (opens in new tab) ($19 at Amazon)
Show off your Minecraft pride with this premium tee from Jinx, showcasing many of Minecraft's iconic mobs.
Minecraft Lego: The End Battle (opens in new tab) ($20 at Amazon)
Who doesn't want a Lego Ender Dragon?
Minecraft for Nintendo Switch (opens in new tab) ($30 at Amazon)
Minecraft for Nintendo Switch features full cross-play between Xbox, Windows 10, mobile phones, and even VR!
Minecraft shades (opens in new tab) ($8 at Amazon)
You might think you're cool, but are you cool enough to wear these?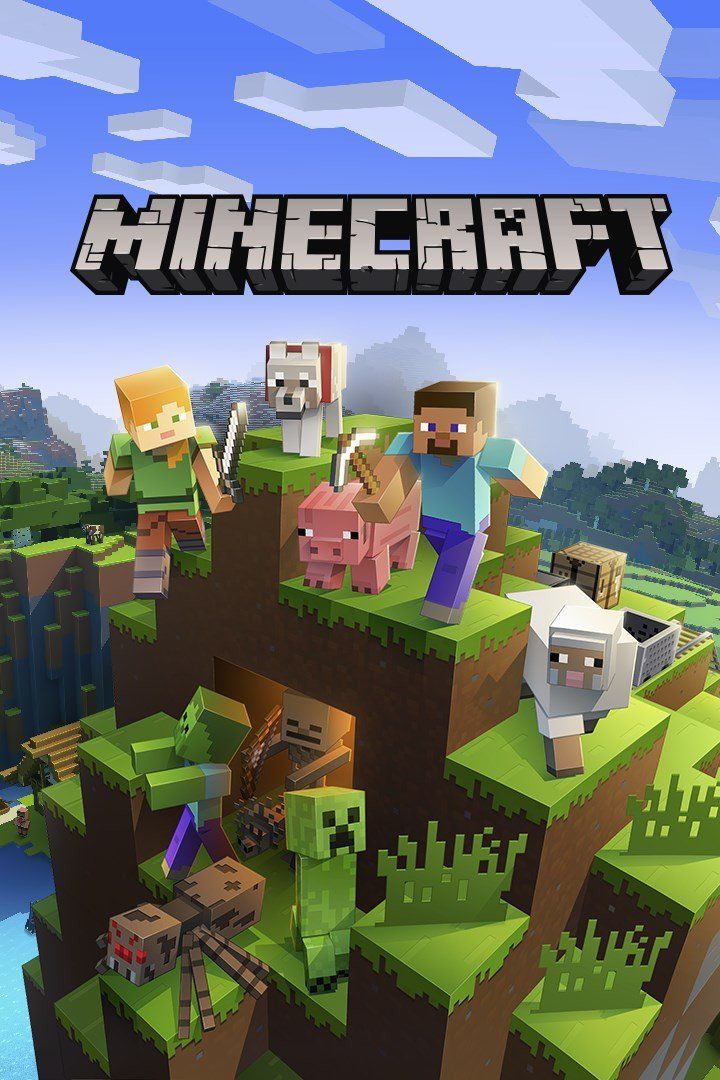 RTX-Compatible
(opens in new tab)
Microsoft is bringing ray tracing exclusively to Minecraft for Windows 10, first available via the RTX beta test. This version features the full modern Minecraft experience, including cross-platform multiplayer and purchases with Xbox One, PlayStation 4, mobile, and more.
Common Minecraft RTX beta bugs and issues
Using the Minecraft RTX beta comes with some hiccups over the well-optimized vanilla game. While a vast majority of issues center around visual inconsistencies, Mojang has also introduced several limitations to keep the game running smoothly when ray tracing is enabled.
Can't turn on ray tracing in Minecraft RTX beta
With Mojang warning of instability when playing the Minecraft RTX beta, its initial implementation is locked down to a small subset of Minecraft. Enabling ray tracing requires the use of "RTX enabled" worlds, obtainable as free downloads via the Minecraft Marketplace. Six community-built maps are among the first custom RTX worlds designed to highlight ray tracing across different scenarios and block types.
Minecraft RTX ray tracing can be toggled while in-game via
Settings > Advanced Video > DirectX Ray Tracing
or using the semicolon on your keyboard
;
as a hotkey to fast switching. When attempting to use ray tracing with an incompatible world, players will receive a notice stating, "This feature is only available in a ray tracing capable world. Find one in the Marketplace, or create your own tracing capable resource pack."
To use ray tracing with the Minecraft RTX beta, use a compatible Minecraft Marketplace map, or a custom compatible resource pack.
Minecraft locked to 1080p resolution
When ray tracing is enabled, the Minecraft RTX beta locks to 1080p resolution. It ensures the game runs smoothly, due to the additional horsepower required for ray tracing. Players can bypass this lock using the upscaling option, at a performance cost.
Nether update features not available
With Minecraft soon expected to receive the Nether Update, opting into the RTX beta will remove access to any features associated with the current Nether beta. With the RTX beta available as a standalone branch, the revamped dimension and other changes are excluded from the build. For access to features on track for the Nether Update, such as new mobs, biomes, and blocks, use the non-RTX variant of the Minecraft for Windows 10 beta.
Nether and End ray tracing issues
The Nether and End, two alternative dimensions available within Minecraft, aren't optimized for ray tracing during the early RTX beta build. While ray tracing will function, Mojang warns of potential issues when straying from the overworld.
List of Minecraft RTX beta bugs and issues (so far)
Mojang has also outlined a variety of known issues via Minecraft.net, ahead of the RTX beta launch.
Top ten known issues for the RTX beta when ray tracing is enabled
Nether Update features are not available
Nether dimension is not optimized for ray tracing
End dimension is not optimized for ray tracing
Flickering and twinkling of some blocks, especially emissive and highly reflective materials
Dark noise on the periphery of a player's vision when moving quickly through different settings and light levels
Player's hand clips through blocks
Clouds are too opaque
In first person mode, only the player's arm is reflected in mirrors
Game window flickers and scrambles during screen resizing
Mobs can display visual noise in motion
Physically Based Materials and Texture Pack Authoring
Content created today for the beta will not be compatible with the future texture format.
The format for authoring new texture packs with metallic, emissive, and roughness properties will be changing between the beta and the future release.
Raytracefog command will be changing between the beta and future releases
Flipbook textures do not support MER and Normal textures
No support for authoring PBR materials for entities
No support for authoring PBR materials for skins or Character Creator items
Nether Dimension
Nether Update features are not available in the RTX beta
Nether dimension is not optimized for ray tracing
Sunlight is visible when some chunks are not rendered in Nether
Visibility in first person camera perspective is too clear when standing in Nether Portal
Nether Portals do not emit light
Blaze mob does not emit light
End Dimension
End dimension is not optimized for ray tracing
There is no sky in The End dimension
End Portal Blocks have plain textures
During its death animation, Ender Dragon has its textures improperly rendered
End Portals do not emit light
Ghosting effect is visible on the edges of the End Stone Blocks when moving around in the End Dimension
Overworld Entities
Mobs can display visual noise in motion
Villagers with professions are spawning with unemployed villager clothes on
Mooshroom's mushrooms are glowing slightly in the dark
Slime mob has no face
Tropical Fish is missing parts of its fins
White/Grey Horses change their coat colors when wearing Leather Horse Armors
Certain Entities flicker for a few seconds after being spawned via Spawn Egg
Various entities render in front of Glass Blocks and Glass Panes
Potions and Status Effects
Invisibility status has no effect on Enderman, Spider, Cave Spider and Phantom
Night Vision effect is significantly brighter with ray tracing
Dragon Fireballs, Ghast Fireballs and Purple Cloud emitted from the Dragon's Breath attack are not visible
Items
All banners are black

Ice Blocks have low transparency
Underwater TNT Block looks like a normal TNT block
Hopper from Minecart with Hopper does not have its interior rendered
Framed/dropped items can become oversized after suspending the game
Book on the Lectern is noisy on the edges
After throwing a Trident screen goes black for a moment
Multiplayer, Skins, and Character Creator
Player username are not visible in multiplayer
Some Persona Body Parts are rendered in too bright colors
Game crashes for Host in Multiplayer game after Client edits their Persona Character to the skin with complex geometry
Multiplayer character body can sometimes have arms and legs render in wrong place
Skin animations are absent with ray tracing enabled (i.e. blinking)
Maps
Maps may not render
Black square under Player's position while using Locator Map
Drawn Maps held in hand can penetrate a solid Block
Drawn Map renders with a black semi-transparent background
Maps becomes noisy when it's placed on item frame while Player holds another map
Other known issues:
Game window flickers and scrambles during screen resizing
Player's Hand clips through blocks
Clouds are too opaque
In first person mode, only the player's arm is reflected in mirrors
Blocks materialize when placed
Destroying/obstructing light sources does not make the light disappear instantly
Stained Glass Blocks are brighter when Player is far away from them
Particle effects are not visible through transparent Blocks held in Hand
Blocks pushed by Pistons flash white
Water is clipping through Boats
Some Doors and Trapdoors models render incorrectly when opened
Torchlight noise increases dramatically with number of torches in view
Glass Blocks, Glass Pane Blocks and Beacon do not have transparency when held in hand
The shadow after the movement of the hand can remain on the screen briefly after the Torch is destroyed
Torch flame is slightly offset from Torch stem when viewed through Glass
HD textures get blurry at glancing angle and in the distance
Smoke renders in front of Stained Glass and Stained Glass Pane blocks, even though it is behind
Adjusting brightness in Video Settings Menu has no in-game effect
Matt Brown is Windows Central's Senior Editor, Xbox & PC, at Future. Following over seven years of professional consumer technology and gaming coverage, he's focused on the world of Microsoft's gaming efforts. You can follow him on Twitter @mattjbrown.
Windows Central Newsletter