The Seagate BarraCuda 8TB internal hard drive has dropped to $149.99 on Amazon. This drive normally sells for $185 and hasn't dropped from that price before. While we've seen other BarraCuda drives go on sale, the 8TB is relatively new to the lineup and hasn't been discounted before.
It's roomy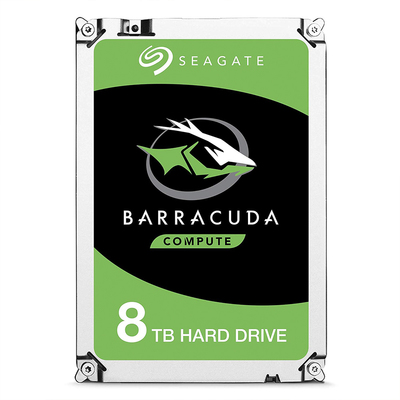 Seagate BarraCuda 8TB internal hard drive
All this room to store all your stuff!
$149.99 $185.00 $35 off
The BarraCuda is designed to be as cost-effective as possible, which is why the price is so low for so much space. It's still as fast as a SATA connection allows for, and it comes with Instant Secure Erase software so you can safely retire your old drives if this one is replacing them. There are other security features that allow you to encrypt your data as well. Users give it 4.5 stars based on 174 reviews, and it comes with a two-year warranty.
We may earn a commission for purchases using our links. Learn more.